Executive Director's Message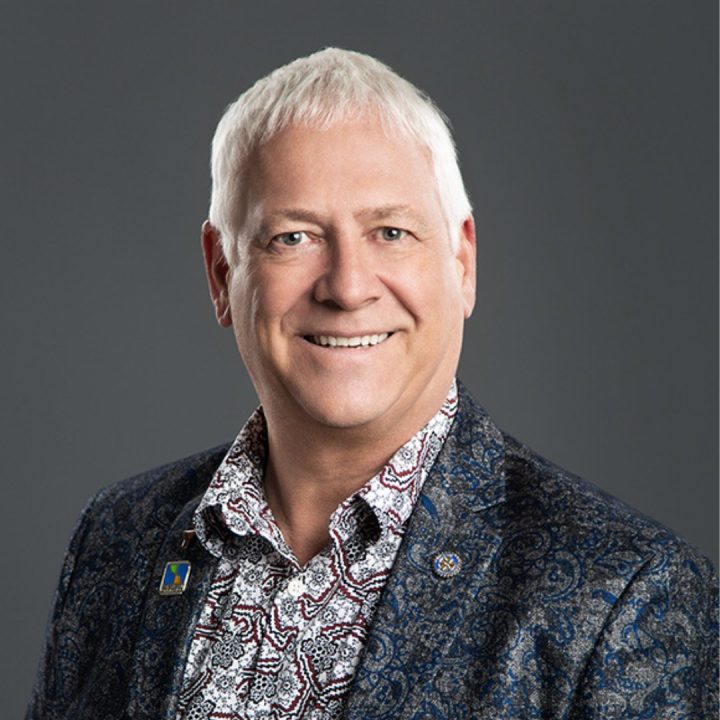 The year 2022 was certainly a transition for tourism and, happily, towards a return to relatively normal travel conditions.
That means our visitor numbers were on the rise, and there were some encouraging signs that 2023 will see us returning to the number of visitors we were seeing in 2019 and before.
The return of the Rotary Bus Tour was popular with just over 300 guests, similar to pre-Covid.
We registered 1,055 visitors from within Alberta and 515 from out of province.
The revival of the Street Performers and Bear Creek Folk Music festivals, along with the debut of the GrandCon event and the Canadian Coasters on their cross-country tour from St. John's, Newfoundland, to Duncan, B.C. helped boost our numbers from across the province and Canada.
Canada's tourists generally come here for camping, festivals and family visits.
In 2021, our office saw few travellers from the US or abroad because of border restrictions. This year, we welcomed 325 American guests from various states and 231 internationally, mainly from Germany.
American and International travellers are here to camp and stock up before heading north to Alaska or south through the mountain parks. They're interested in knowing what to do here in a few days – camping, trails, museums, hiking, and swimming.
Interestingly, more than 70 people came into our Centre to get information as newcomers to Grande Prairie.
Speaking of rising numbers, I'm thrilled to report a significant increase in businesses within the region that are seeing the value of being GPRTA members. This enables them to extend their reach through our tourism network, and joining shows they recognize the importance of tourism to our economy. Membership grew by 87 this year, increasing our total to 172. We look to surpass the 200 thresholds in 2023.
The pandemic underlined the importance of being prepared to embrace new opportunities. One such area of growth is Indigenous tourism.
I attended the Indigenous Tourism Alberta Summit 2022 at the River Cree in Edmonton in early December. It was as impactful as expected. One of the greatest statements made this year was that Indigenous Tourism is Canada's fastest-growing industry sector.
Brenda Holder, Chair of Indigenous Tourism Alberta, stated, "Tourism is the new buffalo."
Shae Bird, Chief Executive Officer of Indigenous Tourism Alberta, announced that National Geographic had featured Indigenous Tourism Alberta and its operators in their Best of The World Destinations article. Alberta was the only Canadian Destination in their 25 Breathtaking Places & Experiences for the 2023 segment.
Overall, the tourism sector is playing a leading role in the province's economic recovery.
We've welcomed some new board members since our annual general meeting. Councillor Grant Berg represents the City of Grande Prairie, Rebecca Ketchum is the Town of Wembley's new Council member, and Councillor Steve Zimmerman joined us from the County of Grande Prairie.
In closing, on behalf of our staff, I want to extend best wishes to everyone for a wonderful holiday season and a prosperous new year. We look forward to serving you in 2023 to grow our industry to greater heights.