Angel Flight Alberta is the latest member to land in the GPRTA fold.
The non-profit organization, whose volunteer pilots transport patients to attend non-emergent appointments for free, began in 2006. This care might otherwise be inaccessible due to financial, geographic, or medical limitations.
Since its inception, nearly 1,460 people have been assisted with more than 831,000 kilometres logged between over 20 destinations.
Pilot Mike Edgar, one of the non-profit's directors, is glad to be on board with GPRTA.
"Angel Flight Alberta primarily services more remote areas of the province where people need to travel great distances to get medical attention," says Edgar, who's been volunteering for five years. "Grande Prairie is one of the larger areas where the need is greatest. Being a part of GPRTA increases our exposure greatly."
Grande Prairie has been an Angel Flight Alberta location from the beginning.
Edgar is the founder of Decca Industries. After learning about the organization, he quickly became attached to its mission and now invests significant time in flying and promoting its success.
Edgar says the service saves time, money and stress for patients and their families.
"Generally, once we get our guest up into the air, and as they gaze down at the beautiful sights, they often forget where and why they are traveling. It gives them a small bit of time to be removed from their burden," he says.
"I've had people tell me that we have been able to turn the clock back, giving them precious time to spend with family instead of making the long road treks to appointments."
Pilots go to great length to explain safety measures and ensure patients are comfortable. Edgar will meet with travelers ahead of time so they can view his aircraft and has even taken some on pre-trips to relieve any concerns.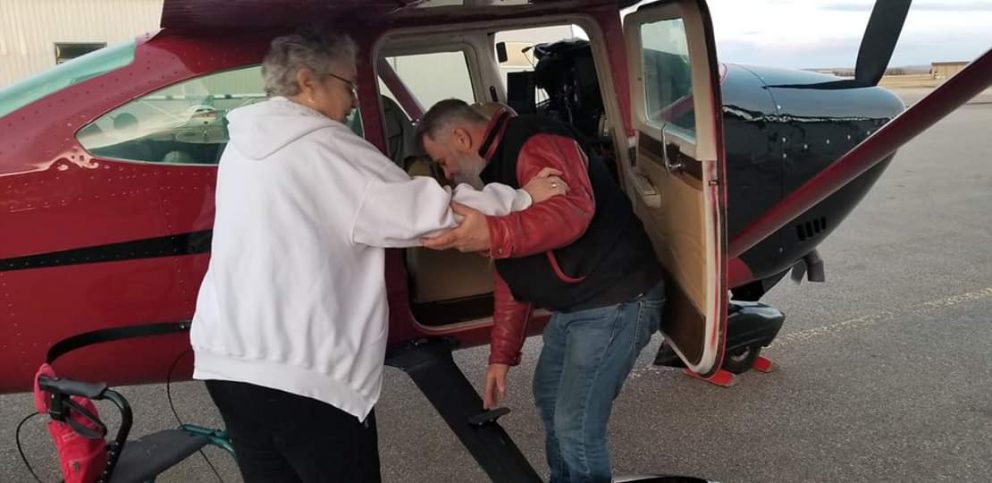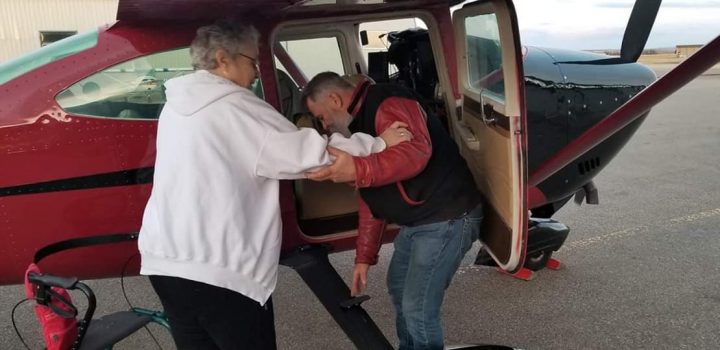 Most missions are flown with single-engine four-seat airplanes. Larger twin-engine units are used, depending on the need, accommodating up to six people, including the pilot.
Jets and helicopters have also been used on occasion.
Edgar, one of more than 20 pilots, operates a single engine Cessna. The organization is supported by several other volunteers deployed in various roles. It has a five-member board of directors. The slate of pilots includes doctors.
Requests tripled between 2017 and 2019. With the onset of the pandemic, the number of flights dropped sharply but are now on the rise again as medical professionals have begun opening up appointments.
"Pre COVID we would have flights from various parts of the province, typically out of northern areas to the larger cities, and sometimes more than one per day," Edgar explains. "Routing is based on a per need basis."
Patient requirements vary from cancer treatment to day surgeries. They must be able to board with minimal assistance.
"We have even picked up people who originally arrived by ambulance or medivac, but now don't qualify for the same transport home," says Edgar.
Service extends into B.C., including Dawson Creek and Fort St. John. About 75 per cent of trips emanate from the Peace Region.
Missions routinely extend into the following day.
"Often our flights can be overnight if the appointment is late or very early in the day. When we go to the Edmonton area we have an operator who will look after our aircraft and even put it in a hangar overnight, if need be. And at that location, we keep a vehicle that is equipped with various strollers and baby seats (accessories donated by Aztec, a local engineering firm).
"We use this vehicle to transport our guests to and from their appointment, making the whole process very efficient, and worry-free for them."
Volunteer recruitment is continuous with demand for increasing as awareness of the service rising in non-pandemic times. Angel Flight Alberta is completely dependent on donations to operate.
Aircraft are all privately owned. Pilots are responsible for maintaining their own planes and are only compensated for the cost of fuel, which they often donate.
More information on Angel Flight Alberta can be found at: www.angelflightab.ca