Art in the Peace Region
When you hear the term "art gallery", it can be tempting to think about stately stone pillars and old European museums, full of famous cultural pieces known the world over. But the truth is that culture is not limited to the works of Renaissance painters or ancient pottery shards – it is a living, dynamic world, made and remade by ordinary people throughout the years. In every big city and every small town, there are rich and profound cultural treasures waiting to be found, and Grande Prairie and the Peace Region are no different.
Whether you're a first-time visitor or a long-time local, the art and culture of this area covers many different disciplines and can be enjoyed in different ways. From commercial and public art galleries, to nonprofit cultural centres, there are plenty of collections and activities to experience, giving each person a unique view into the lifestyle of their neighbours, ancestors, or simply the community at large. Plus, even if you are not interested in the exhibits yourself, bringing the kids can help boost their creativity, and increase their neural development, problem-solving skills, and fine motor skills – all while providing a fun day of activities and memories.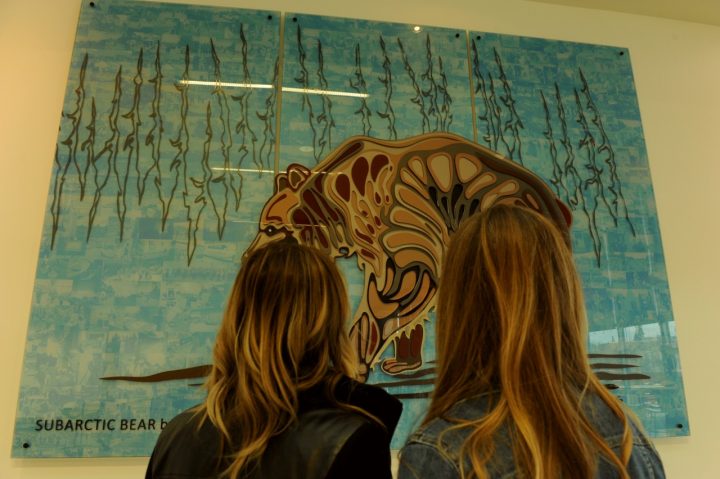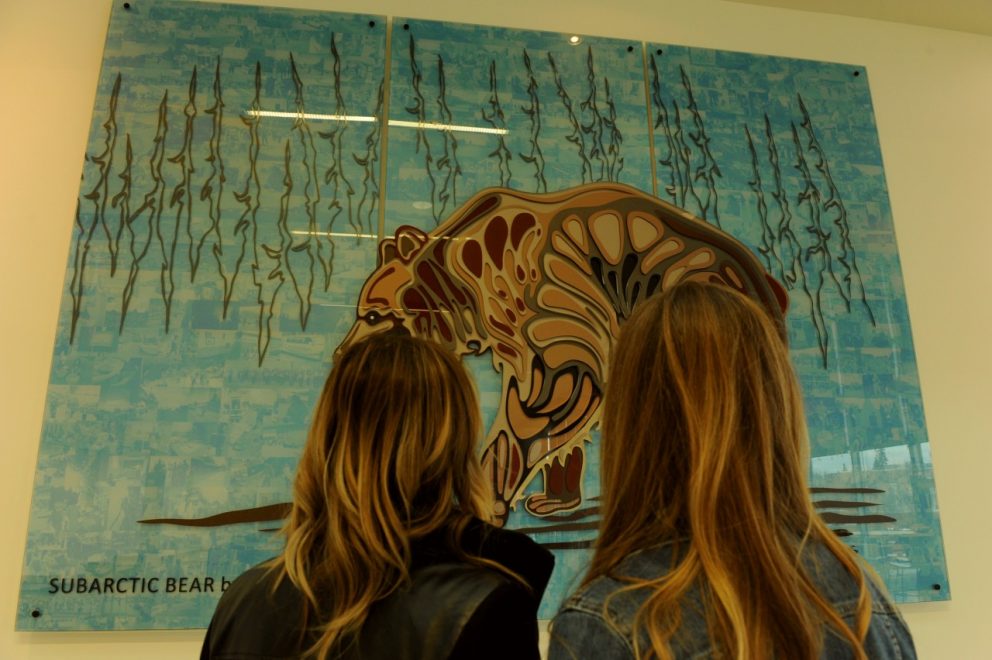 Photo Credit: Jeremy Derksen
In partnership with the team at the Art Gallery of Grande Prairie, we have rounded up a list of the arts and culture centres from around our region that we encourage you and your family to visit!
Galleries and Cultural Centres in the Grande Prairie Region
Art Gallery of Grande Prairie
Closed until further notice due to COVID-19 regulations
The Art Gallery of Grande Prairie is well-known for promoting the creation, conservation, and sharing of art, with 7 gallery spaces and multiple other collections and creation spaces for historical and contemporary art. Its art education programs encourage diversity and creative learning, ultimately enriching the entire community in the process.
The gallery exhibits local, provincial, national and international artists, and is a vital art resource for artists, writers, curators, and the public in our region. While visiting hours are currently closed due to COVID-19 restrictions, you can still visit their innovative Art at Home program on their website. The gallery strives to deliver programs year-round, including giving tours of featured exhibitions to school groups and other community organizations, which include an instructed art activity in their classroom. Groups can also choose to partake in an art retreat with more time to freely experience the exhibits. Exhibited artists also visit the gallery to participate in artists' talks, curator talks, and workshops. Additionally, on the second level of the Art Gallery you will find the Carlstorm Family Green Space, a free interactive and self-directed studio space for all ages. Since September 2009, they have dedicated a space in the Art Gallery to the interactive exploration of and response to art.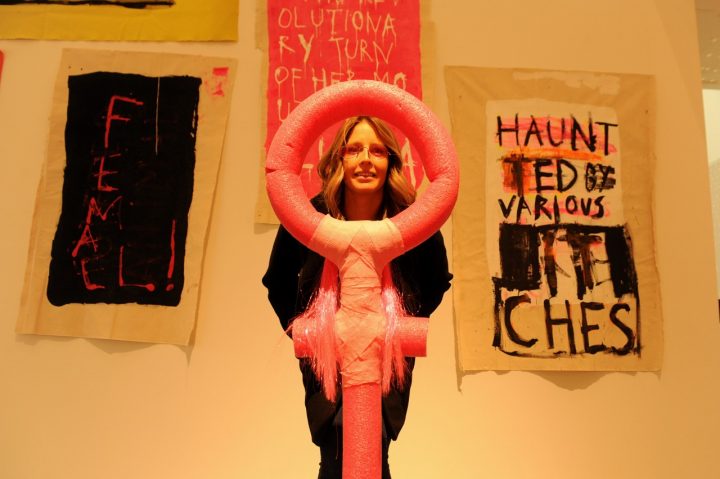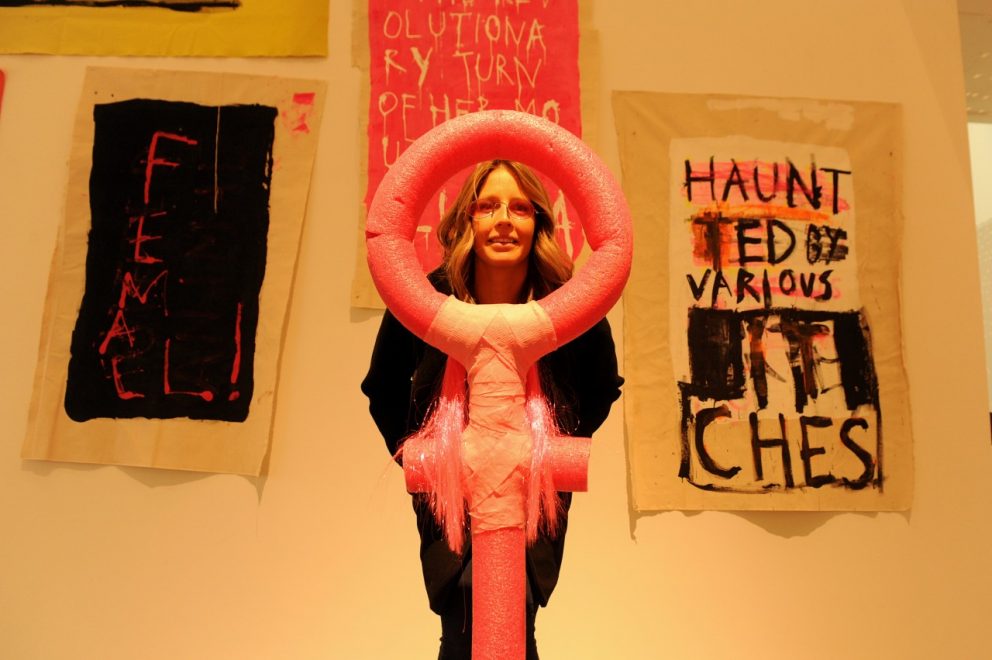 Photo Credit: Jeremy Derksen
Visitors are always invited to contribute the piece(s) they make in the Carlstrom Family Green Space to our community art projects. These collaborative artworks allow everyone to participate and for visitors to view them change and grow over time.
The Centre for Creative Arts, Grande Prairie
Closed until further notice due to COVID-19 regulations
https://creativecentre.ca/classes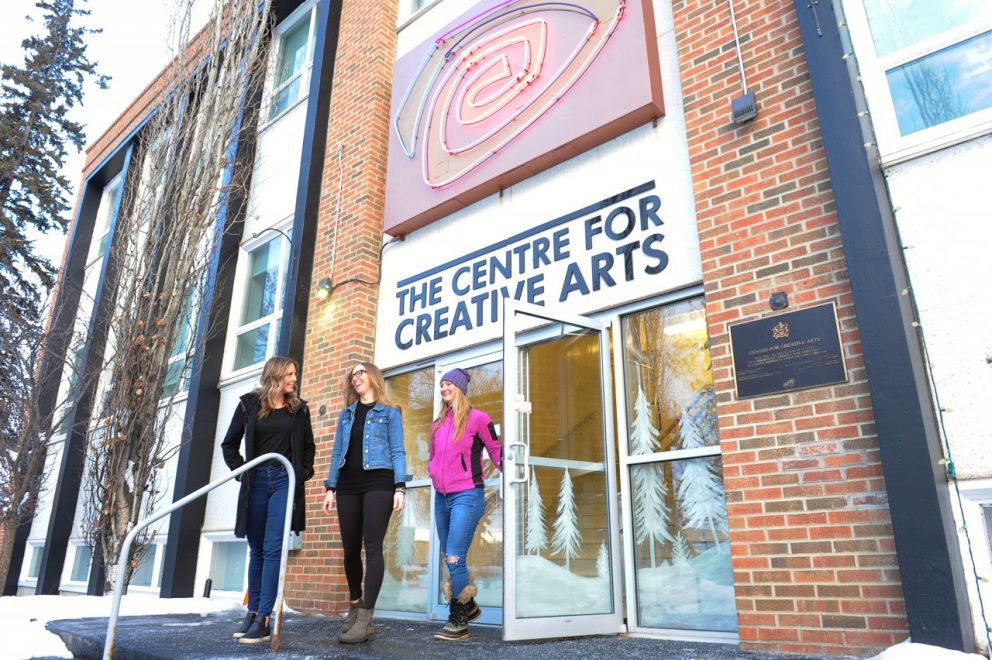 If you want a unique Grande Prairie experience, it doesn't get much more appealing than the Centre for Creative Arts, with 24 new shows per year and a gift shop that is stocked with 100% locally made art and craft items. With classes, 2 galleries, and free admission, it's an excellent place to spend some time for the whole family.
Features: Drop-in studio use for members · Free admission to exhibitions · Gift shop featuring local artists · Classes in painting, drawing, pottery, and carving · Healing Arts Program Initiative · Art camp · Grande Prairie Figure Drawing Club & Artists North Group
Grant Berg Gallery
Open Tuesday – Saturday
https://www.grantberggallery.com/
Owned and managed by local artist Grant Berg, this commercial gallery represents roughly 45 artists at any given time, with a collection that includes art in many forms – acrylic and oil paintings, carving and sculptures, and much more. The gallery is in downtown Grande Prairie, Alberta, at the 214 Place.
Features: Art openings (Meet the Artist) · Free admission · Custom framing · Artwork for purchase · Gift shop
Grande Prairie Museum & Heritage Village
Closed until further notice due to COVID-19 regulations
https://www.cityofgp.com/parks-recreation/facilities-venues/grande-prairie-museum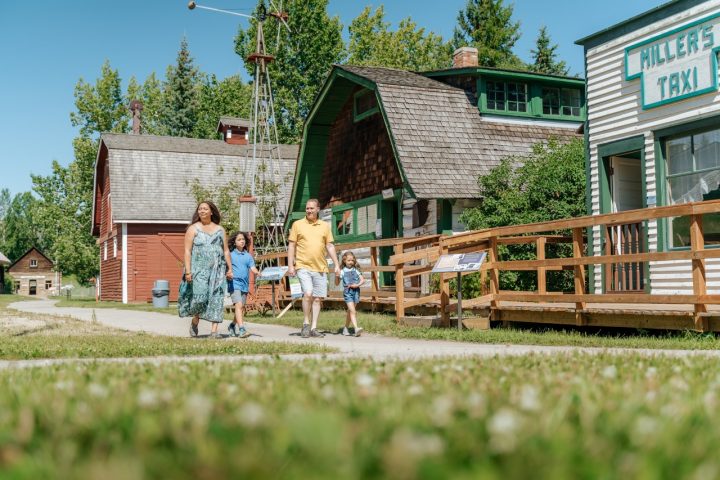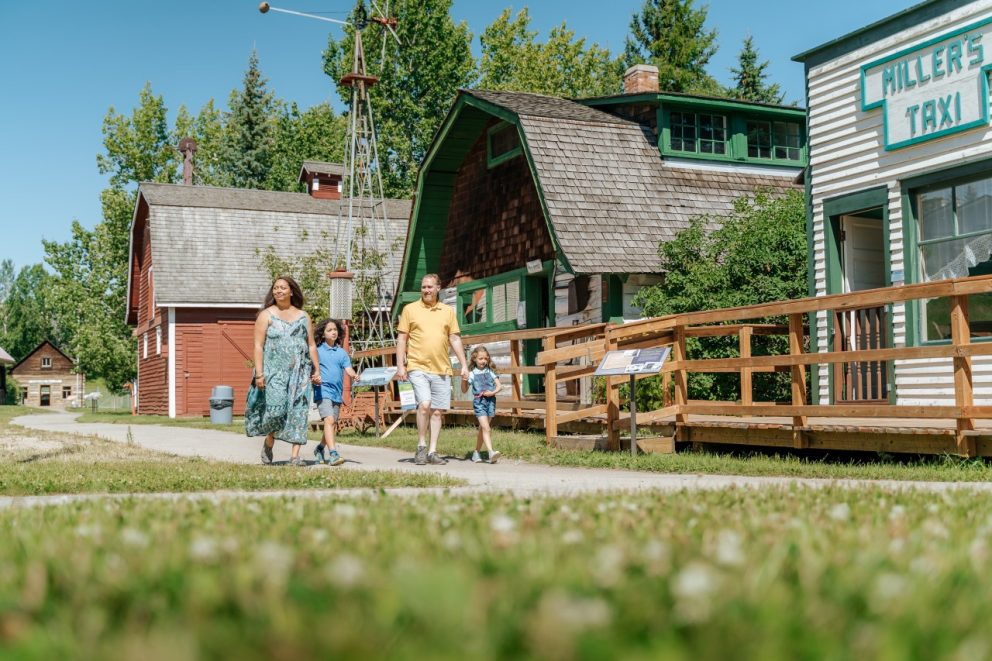 The Grande Prairie Museum opened in August 1970 with a focus on preserving the pioneer history of the area – and they have done an incredible job, with approximately 55,000 items in the Museum's overall collection. The museum offers a high level of accessibility and is suitable for all ages, featuring both temporary and permanent exhibits, items from the prehistoric area, and spotlights on the first homesteads of the Peace Region, as well as modern selections.
Features: Free admission · Exhibitions · Interactive gallery · Programs · Virtual museum · Gift shop
Phillip J. Currie Dinosaur Museum
Closed until further notice due to COVID-19 regulations
https://dinomuseum.ca/programs/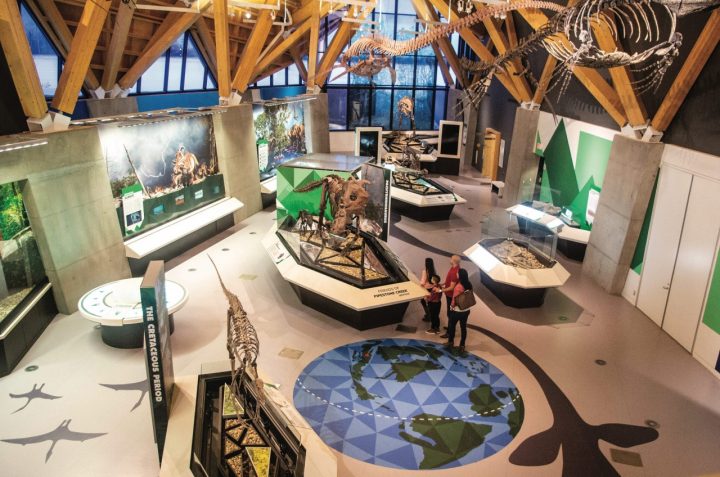 The Peace Region is famous for its rich fossil beds, and these specimens make the Philip J. Currie Dinosaur Museum a 10-acre, world-class facility in the heart of the Peace Country. The museum features extensive gallery spaces with unique architectural construction, two classrooms, the 60-seat Aykroyd Family Theater, research and collections areas, the Dine-O-Saur restaurant, the Kaleidosaur gift shop, an outdoor discovery fossil walk and large outdoor playground. No matter what age you are, few things can capture the imagination like coming face-to-face with some of the past's largest creatures!
Features: Tours · Exhibitions · Adult admission 14$, children 7$ · Programs · Summer camps · Gift shop
Beaverlodge Arts and Culture Society
Closed until further notice due to COVID-19 regulations
http://beaverlodgegallery.com/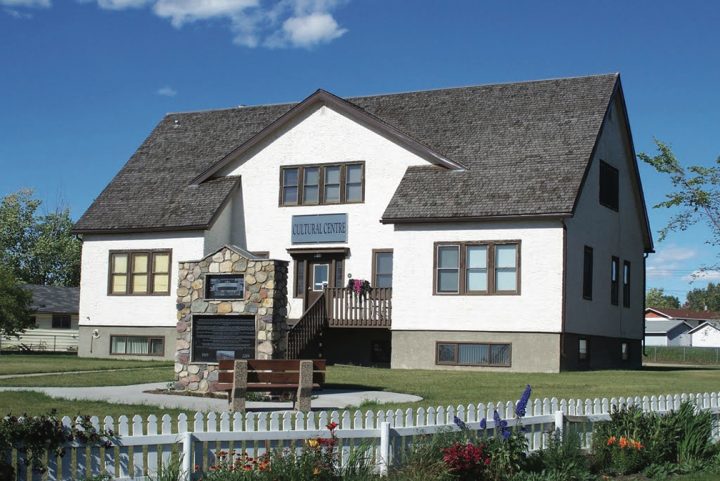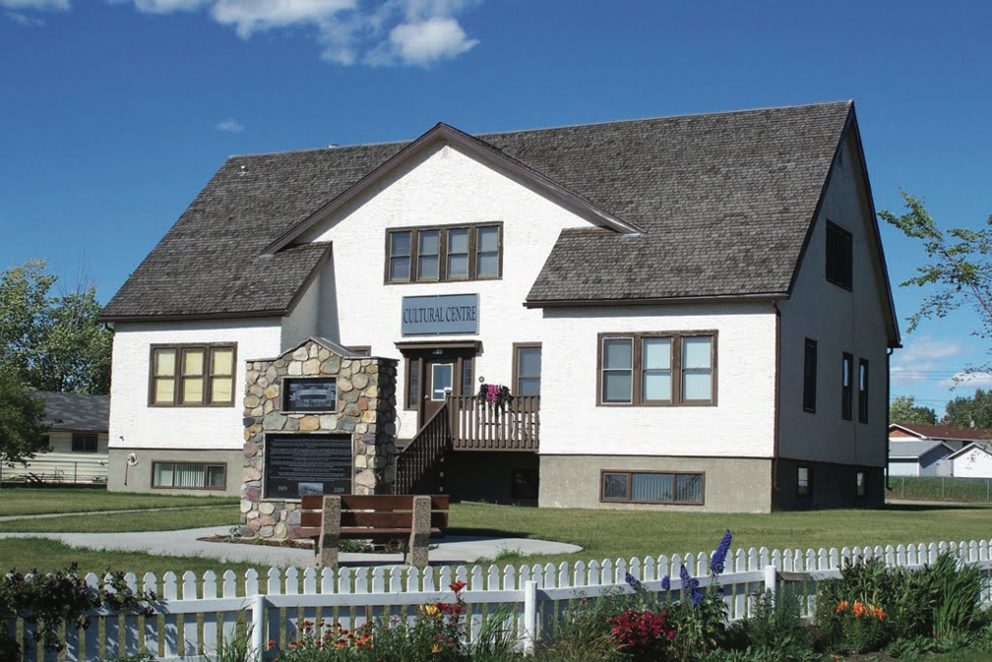 This cultural centre, just a few minutes outside the city of Grande Prairie, features a lovely tearoom, art gallery, gift shop, some large potters and weaver studio and more – all in a historic building that was originally the town's hospital. The Cultural Centre is also home of the community's archives, their Historical Association, artists, musicians, and a picture framer.
Features: Pottery & weavers studio · Free admission · Gift shop · Art club · Framing · Classes
Teepee Creek Museum
Open May to September on Sundays and Wednesdays
http://spiritofthepeace.ca/our-museums/teepee-creek-museum/
The Teepee Creek Museum, located near Grande Prairie in the southern part of the Peace River Country of NW Alberta, is a relatively new community museum in an agricultural area. They feature pioneer homes, household items, farm and logging equipment.
Features: Art and craft programs · Portrait gallery of 'Peace Country People' · Book-exchange facility · Theatre
Historic Dunvegan Provincial Park
Closed until further notice due to COVID-19 regulations
The trading history of northwest Alberta is rich with stories of frontier life. Experience this history through four original, authentically restored and furnished buildings, complete with stories of Indigenous people, the fur trade, and mission life that their historic interpreters are waiting to share with you.
Features: Historical education programs · Paid admission 2$- 5$ · Campground · Gift shop · Free parking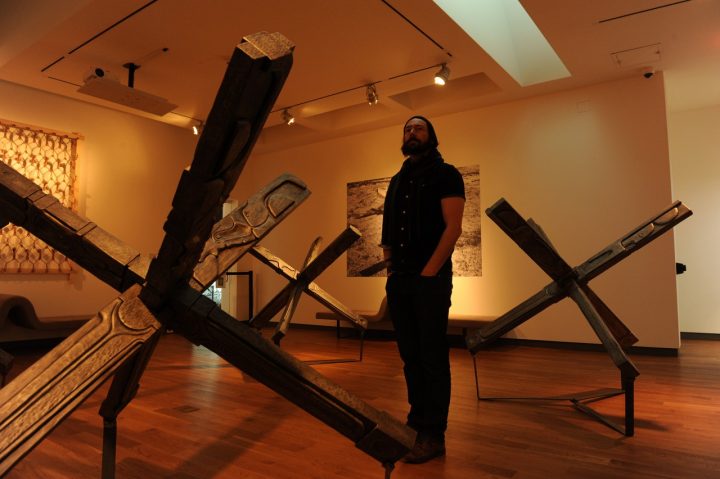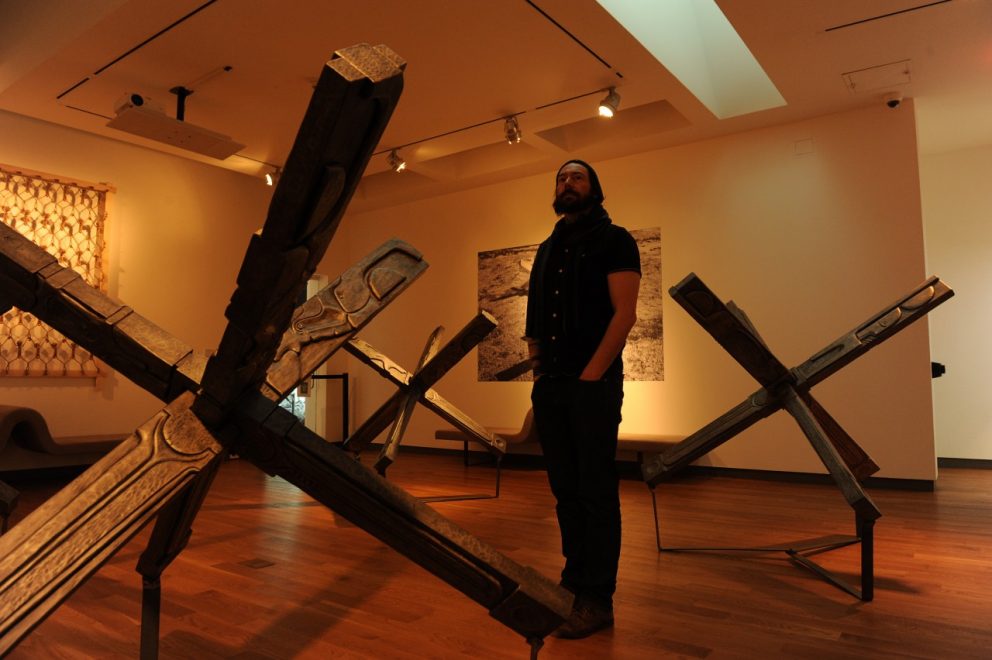 Photo Credit: Jeremy Derksen
Art Galleries of Northern Alberta
Dawson Creek Art Gallery
Open Tuesday – Saturdays
The South Peace Art Society operates the Dawson Creek Art Gallery as an inclusive, creative, cultural centre for all members of the community and the BC Peace Region, on behalf of the City of Dawson Creek. The public gallery is dedicated to the presentation, interpretation and advancement of the visual arts and crafts, featuring year-round local, regional and touring exhibitions.
Features: Gallery group tours · Art classes · Artist residency · Exhibition space · Art rentals · Gift shop
Fairview Fine Arts Centre
Closed until further notice due to COVID-19 regulations
https://www.fairviewfinearts.ca/
The Fairview Fine Arts Centres focuses on providing learning opportunities, information sharing, exhibits and workspaces to everyone interested in the arts.
Features: · Exhibition space · Free admission · Pottery guild · Painting guild · Fiber art guild · Art lessons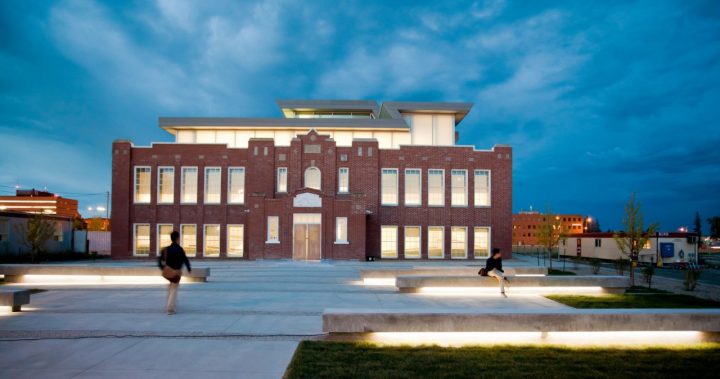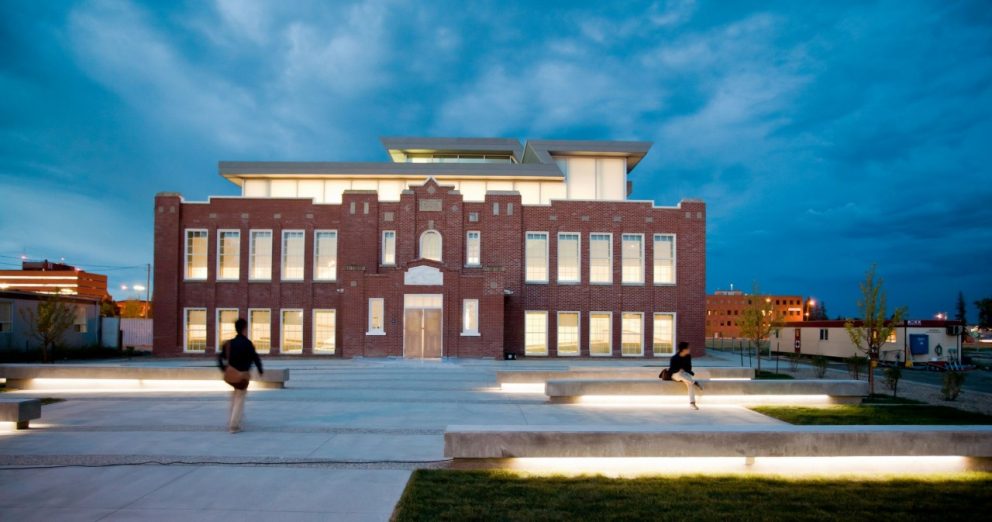 Art Gallery of Grande Prairie. Photo Credit: Scott Norsworthy
Do you know of a hidden gem art gallery in the region that you'd like to highlight? Are you featured in one of the facilities listed here, and want to spread the word about your exhibit? Let us know on social media and we can help promote the wonderful skills and culture of Grande Prairie and its people!