Imagine going on a trip to Italy and eating only burgers. Or visiting Japan and never trying sushi or ramen. Going to new places isn't just about the people and the landscapes. One of the most alluring and interesting parts of any travel destination is, of course, the rich flavour profiles found in the local food and drink. Culinary tourism has exploded over the last decade, with chefs and food gurus such as Anthony Bourdain documenting their mission to try the most unique, authentic, and delicious foods from around the globe – and inspiring others to do so in the process.
The good news is that sometimes, you don't even have to go far to taste something new and exciting. This is true even in our beautiful corner of Alberta, because we've got places like Broken Tine, a four-generation berry orchard and cottage winery near Beaverlodge that is owned and operated by Kreg Alde and his family.
While an orchard and winery nearby are interesting to most, it's not the only draw of this particular piece of Peace Country paradise. They have worked hard to produce a unique culinary experience that you would be hard-pressed to find anywhere else, thanks to a rare berry that they cultivate on site: haskaps, a name meaning "a little gift at the end of a branch".
We sat down with Kreg this spring to get a better sense of how haskap berries came to be, how they are used, and how they are grown. All of these play into an interactive tourism destination and award-winning business for the Alde family.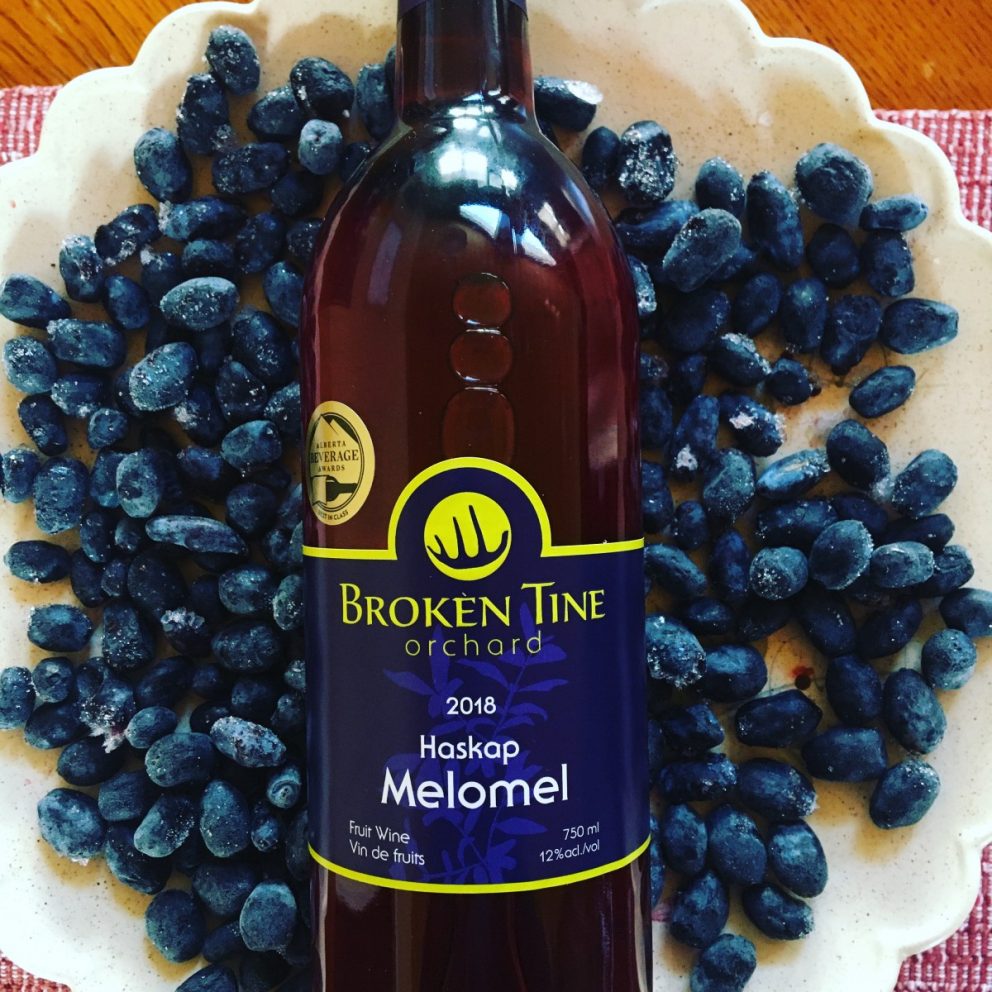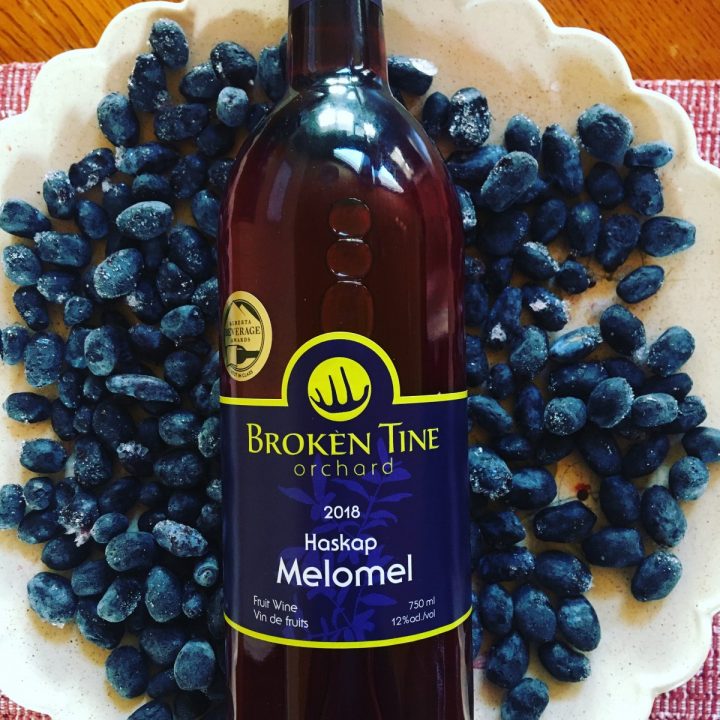 Growing Haskap Berries in Alberta
What is a haskap berry?
Haskaps originated from a type of berry brought over from Russia called the honeyberry. "They weren't as good," laughs Kreg, and he explains that over time, researchers began using "old-school breeding techniques" to develop new varieties of the berry that would be equally hardy in colder northern climates, including at the University of Saskatchewan. They have been growing in popularity, but are not nearly as widespread as other common berries in Canada.
Why haskap berries?
"I grew up picking wild berries, so once I got older and started to take more business interest in the family farm, I thought about how we can diversify our crops and mitigate risk," Kreg says. He was originally going to plant huckleberries (a very similar fruit, but less juicy), but after spending a year of research at U of S, he took the jump and decided to help introduce haskaps to the northern Alberta region.
Fun fact: the tiny berries are loaded with nutritional value, with 2.5x more antioxidants than blueberries!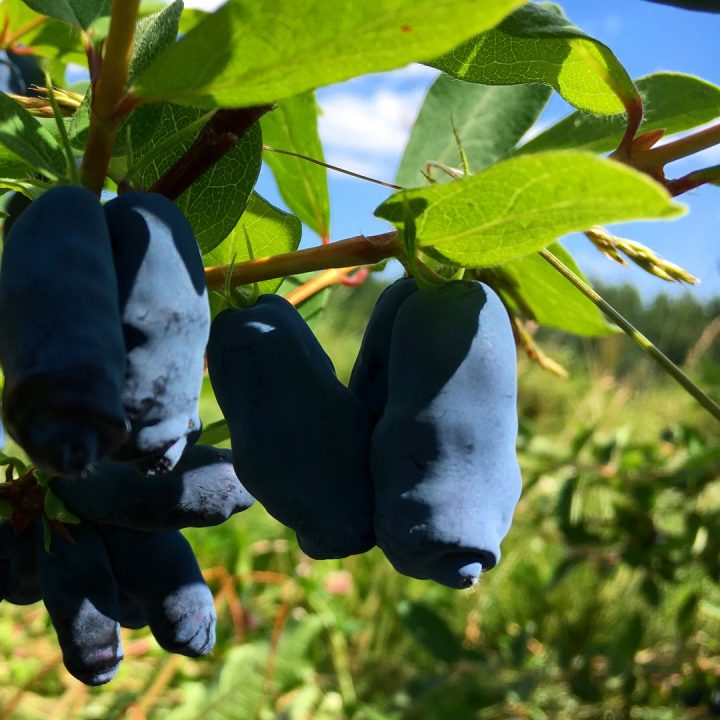 The Broken Tine Orchard near Grande Prairie
How did Broken Tine Orchard get its name?
"I think this might be the first time I'm publicly sharing this story," chuckles Kreg. He points out that, due to their remote location, the orchard is home to lots of wildlife, including deer, moose, elk, and more. One spring while tilling the soil, the tractor ran over an antler shed – breaking the shed and puncturing a hole in the tractor tire. The name "broken tine" is an ode to the unique story of the orchard's inception, but also to the remoteness and wildlife of the location.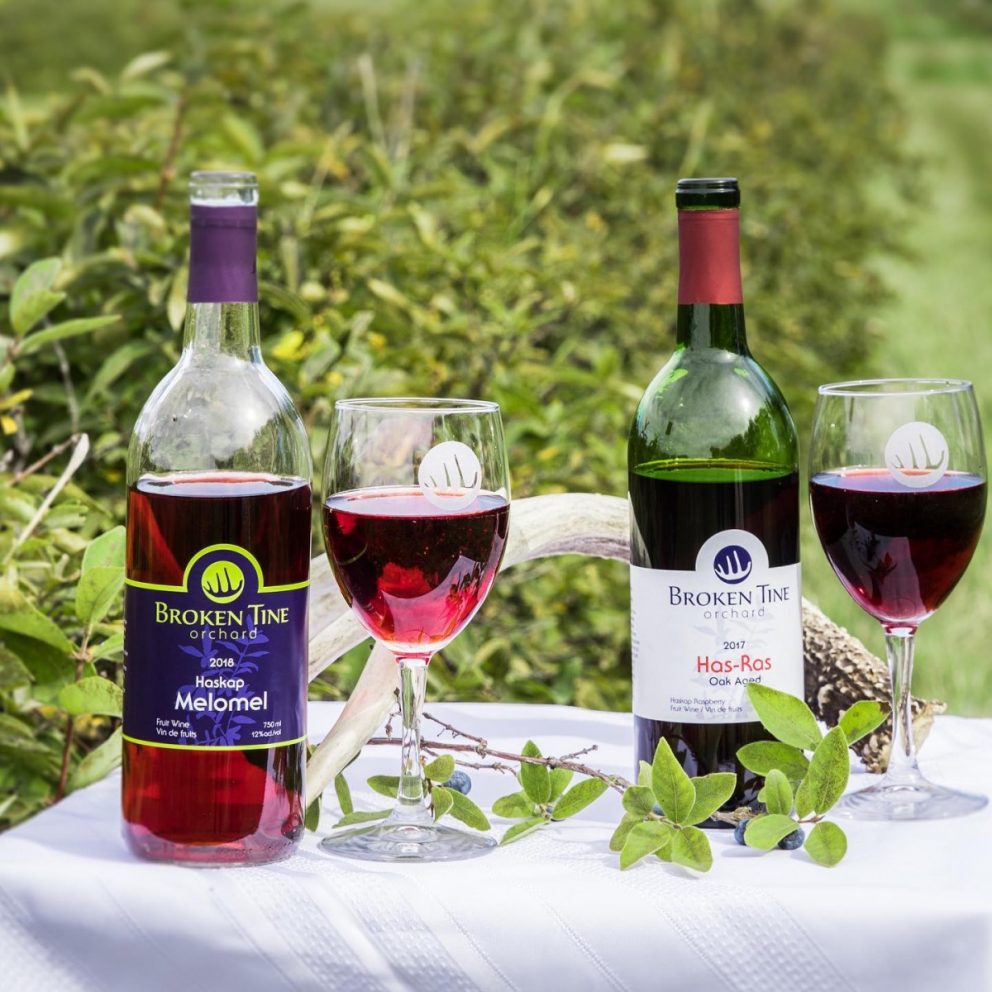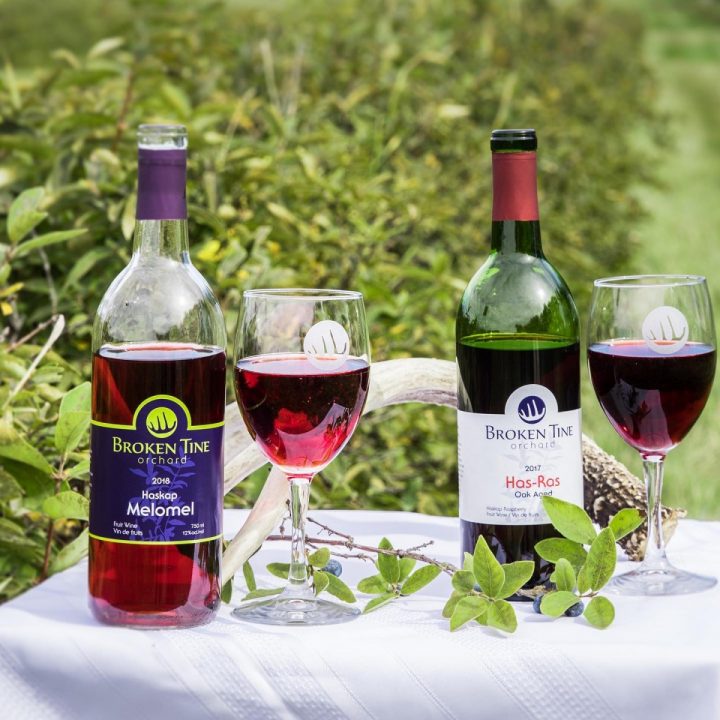 What can you do during a day at the orchard?
About an hour west of Grande Prairie, a day at the Broken Tine Orchard will make you feel like you're actually much farther west than you are, as it's reminiscent of BC's wine country. "We're trying to provide an experience!" says Kreg, referring to the many activities that are continually added to the Broken Tine farm. Enthusiasts who enjoy fresh fruit or making their own preserves can pick berries for themselves, while others can sample some of the homemade wines and meads that have become synonymous with the Broken Orchard brand. There are farm tours, sipping tours, and even restaurant collaborations with local businesses.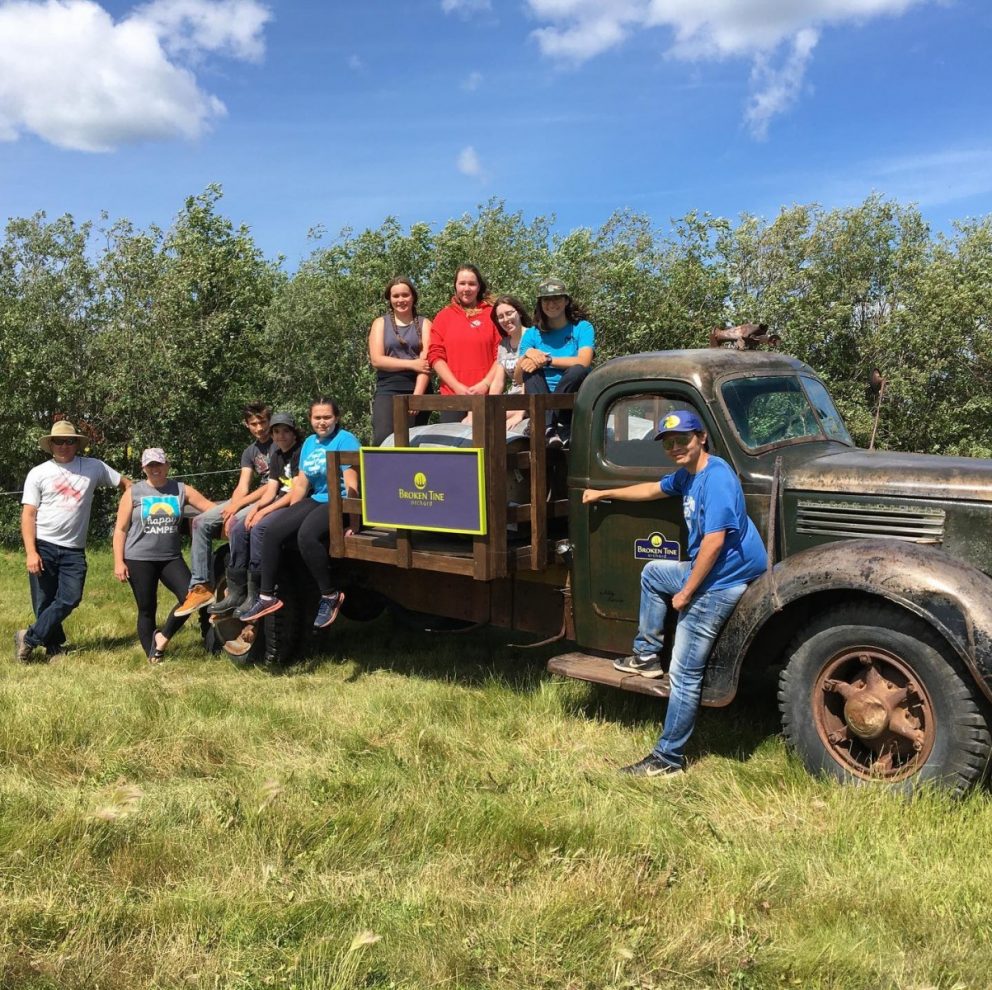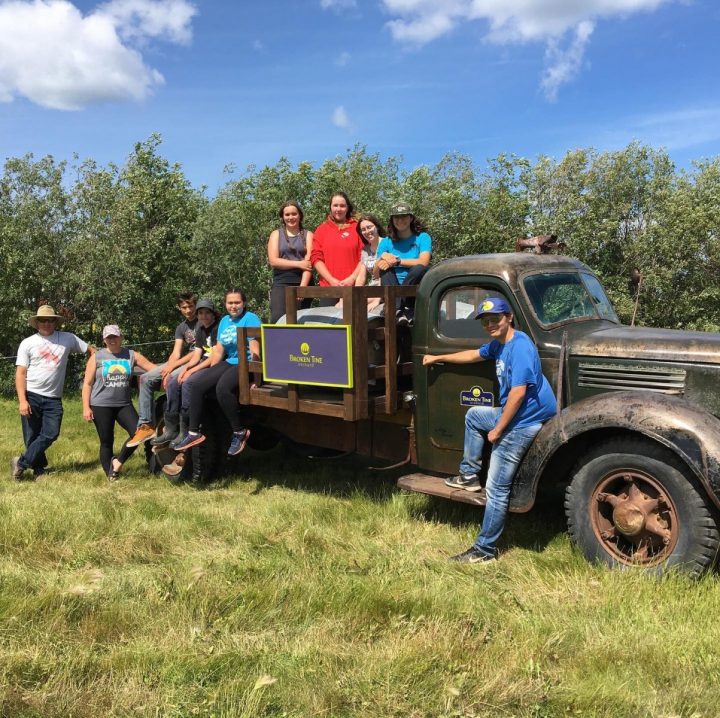 How do you get there?
From Grande Prairie, head west on Highway 43 for about 30 km, past the town of Wembley. Turn left on Highway 667 before Beaverlodge, and then left again on Highway 722. You're getting closer!
When you see the sign for Rio Grande, turn right onto Township Rd 710. Follow it for approximately 15 km, then turn left onto Range Rd 123. Turn right again at the first crossroad, which is Township Rd 710. After 3 km, you will see the orchards' buildings, crops, and trees on the northwest side of the intersection. Drive up to the entrance route and come on in!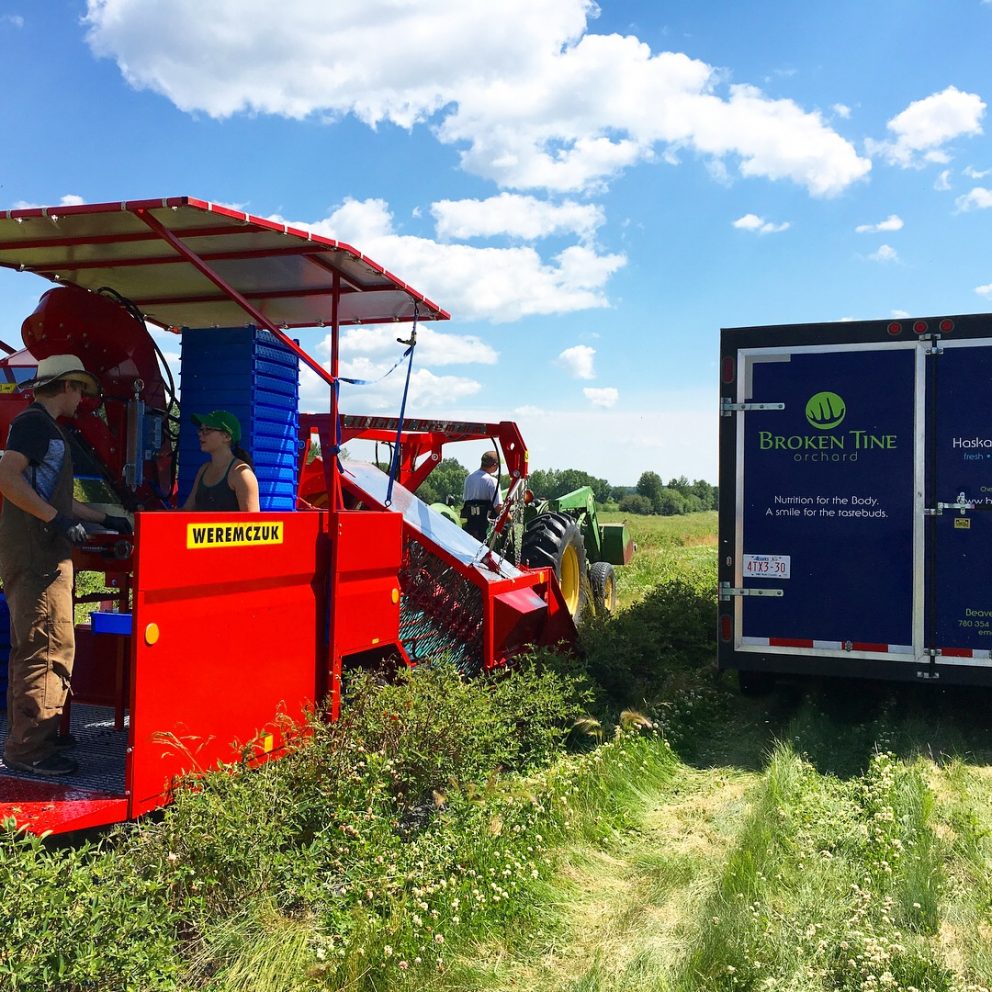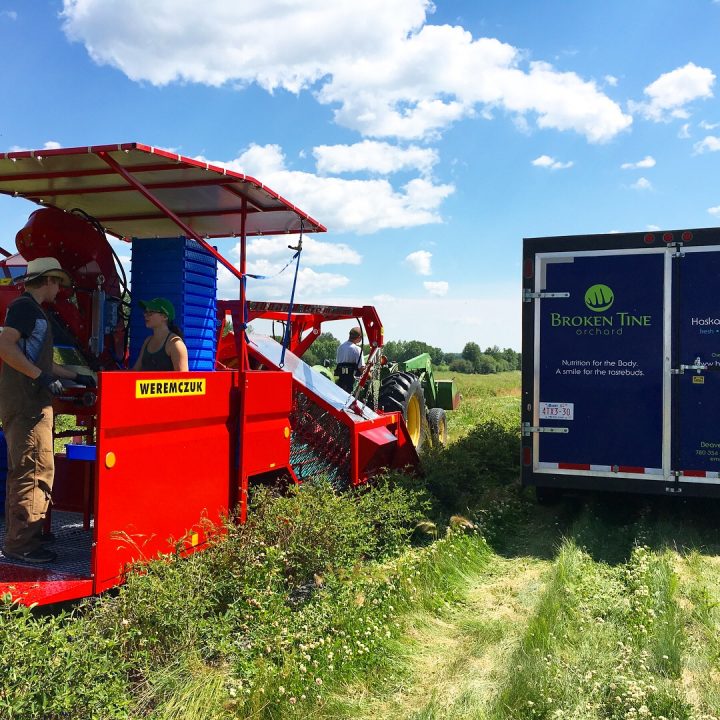 Where can you buy Broken Tine products?
Depending on exactly what kind of products you are looking for, there are numerous options to choose from. Broken Tine is a main supplier of Vitalaberry Farms, whose excellent products show the versatility and full flavour profile of haskap berries. You can purchase frozen haskaps from the local Beaverlodge I.G.A, or in Grande Prairie from Homesteader Health and Northgate Safeway. And, over at The Scoop by Jeffrey's Café, you can pick up tasty haskap-flavoured ice cream, as well as through Village Ice Cream for a limited time in Calgary and Edmonton.
A collaboration between Broken Tine and Broken Oak, a Grande Prairie-based distillery, has resulted in a haskap liqueur for those with adventurous tastes. Of course, there's always farm-gate fresh U-pick (which is now fully opened for the month of July), homemade spreads, and their variety of wine options at Broken Tine itself.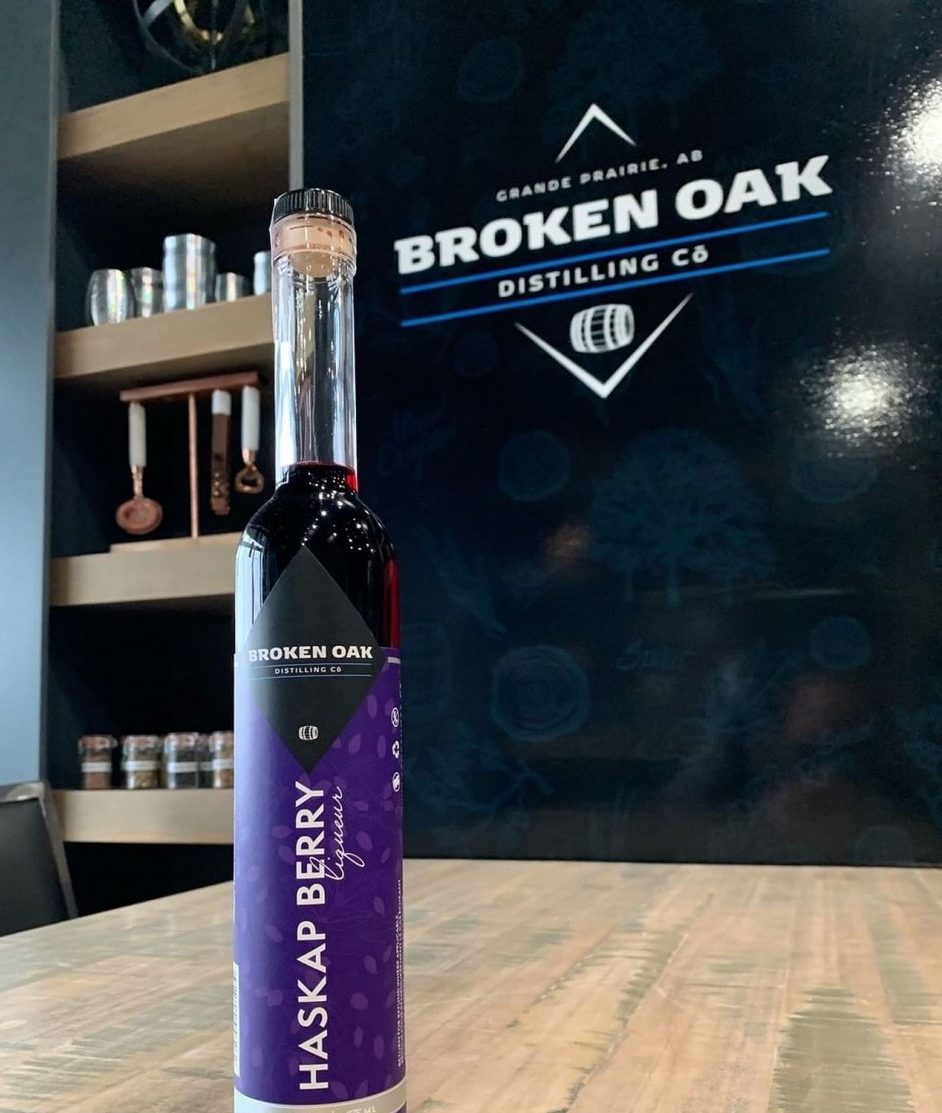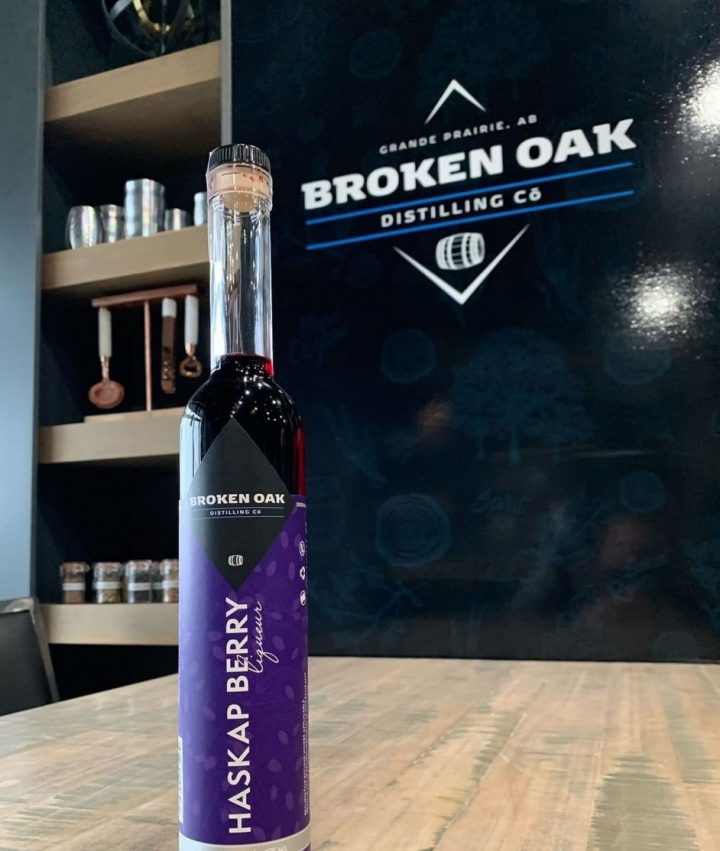 See this bit of Alberta heritage for yourself this summer and take a bite of Canada's own superfood – right here in Grande Prairie's backyard! Looking for more summer fun? Visit our 20 Outdoor Summer Activities blog for our top recommendations.