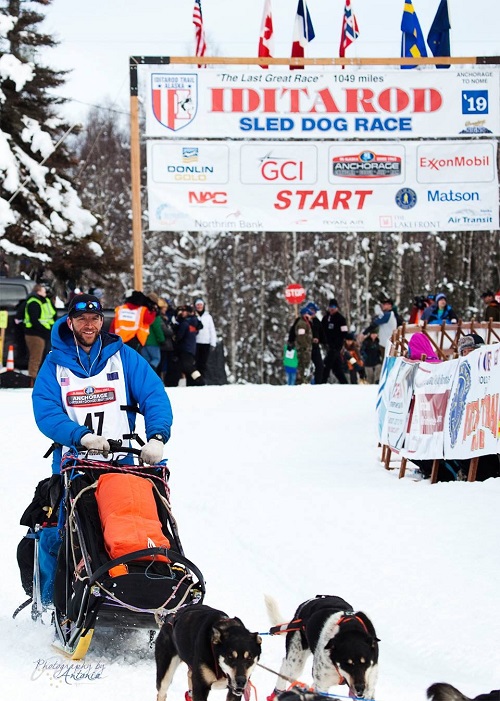 Aaron Peck stands behind his business – literally.
When he's not operating his dog sled adventure business and dog boarding company, he's training and preparing for the Iditarod.
Peck enjoyed his best-ever finish in the annual long-distance sled dog race run in early March, travelling from Anchorage to Nome, Alaska, a distance of 1,610 km. He placed 10th among about 50 competitors following his 14th place finish in 2021.
Peck runs Elevation Dog Sled Adventures and Elevation Dogs Boarding and Daycare in Grande Prairie with his wife, Eva.
Sled dogging fascinated Peck as a child growing up in Ontario. His move west was the impetus for businesses based on canines.
"Moving to Alberta was about trying to do it differently," he says. "I wanted to be closer to Alaska and in a colder winter climate, but also to be nearer to Lake Louise where I was able to help do winter dog sledding tours with Kingmik Dog Sled Tours. This provided me and my dogs with a source of income.
"The experience working in tourism opened my eyes to how rewarding it is to share my dogs with others and how positively it affects people."
Peck says the reaction of customers is priceless.
"Folks can be blown away, almost crying sometimes because of how amazing and natural the experience of dog sledding is."
Tour Details
Elevation's primary tour is the Evergreen Expedition, a daytime tour of 90 minutes.
"After an informative talk about our sled dogs, sled history and a safety talk, we hook up the teams and mush for four miles to a halfway point. Here, we have a 15-minute intermission so guests can stretch their legs if they are sitting in the sled, and we enjoy a hot chocolate around a warm fire.
"Often there are kids on the tour. This gives them a chance to run around and pet the dogs. It is also a great time for guests to ask questions and for me to tell stories from all the Iditarods and other mushing adventures. Then we mush around the loop and take a slightly longer way back."
A second tour is called Night Rider. It has the same parameters, only in the dark.
"We offer the guests a headlight to wear if they want. It is a really cool experience to run the dogs in the dark. Our guests love it."
Elevation also provides custom adventures. Several local businesses have their staff for Christmas Dog sledding with an evening around the campfire.
"This is an awesome way for a business to team build and bond together," Peck says.
Business has continued to grow in recent winter seasons.
"The first season we offered two sleds per time, and this sold out completely. This past year we offered a third sled and we sold out again," Peck says.
Tours are offered mostly on weekends as well as Thursday and Friday evenings.
"Once we get closer to the winter holidays, then we operate every day into the new year, then back to weekends. We can run twice to four times per day. The word is still spreading and there is a lot of potential. We're getting calls from all sorts of surrounding communities in the Peace region."
About the Dogs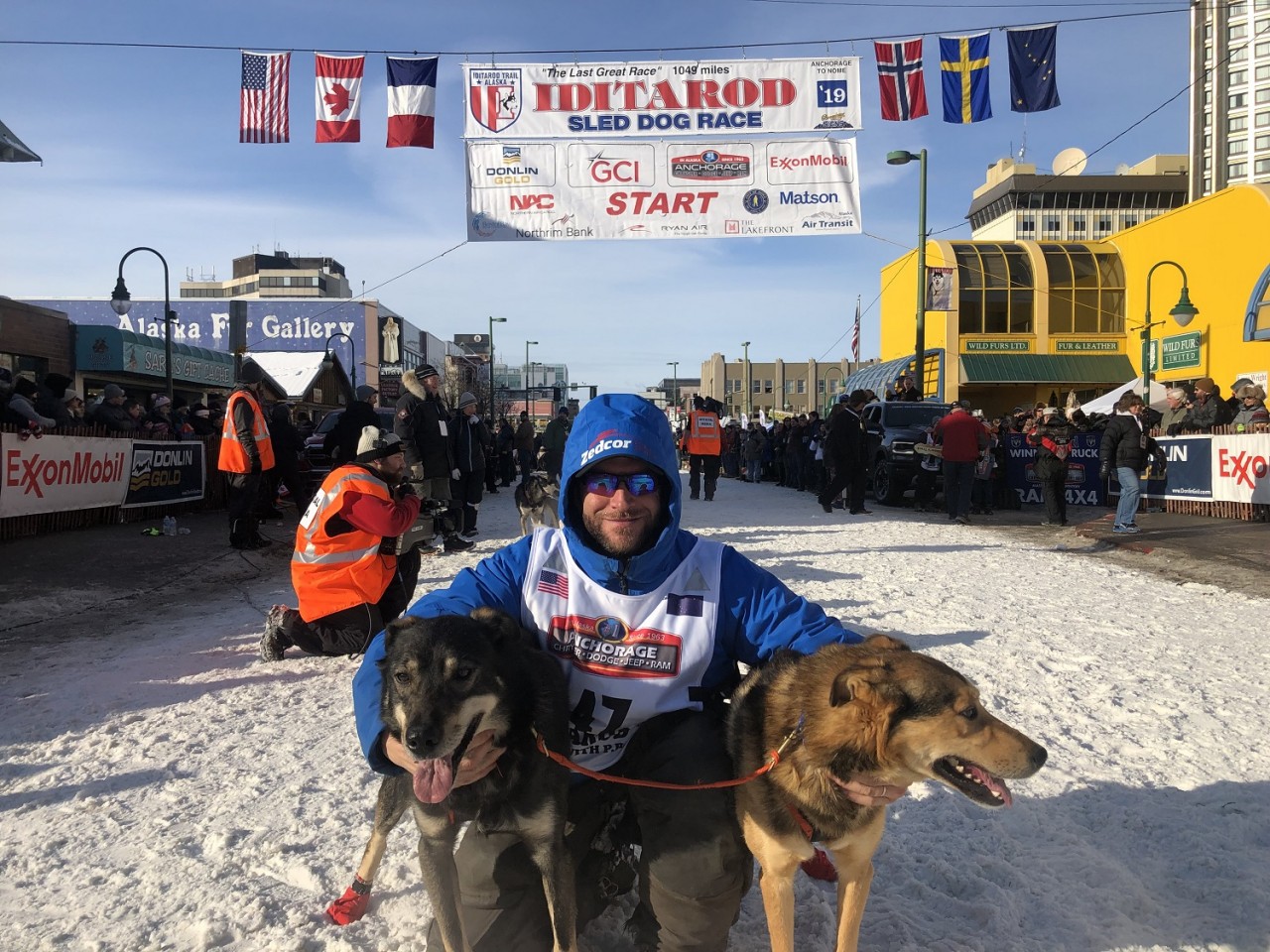 The most common question posed to Peck is the breed of his dogs – Alaskan Husky.
"Our guests are surprised to see that our huskies don't look like the Hollywood dogs in the movies and they are not as big as people expect. We and most dog mushers run Alaskan huskies.
"This is not a registered breed. They come in all colours and can look like a mongrel. But it is what is on the inside that counts the most. These Alaskan huskies are the most amazing athletes in the world, their speed and endurance are unmatched in the canine world.
"They descend from village huskies out of the remote communities in the north, and now, for generations, their breeding has been focused even more on endurance and attitude. Now we have a breed of dog that is super friendly and loves to run forever."
Elevation has 40 dogs between pups and veteran sledders.
Raising the dogs is a family pursuit.
"We love raising the pups. My kids get really involved in that. When the pups are eight months old, we hook them up in harnesses and take them for slow short runs with an adult dog beside them.