While many people miss the warmth of summer during the colder months, don't dismiss the beauty and opportunities offered by Grande Prairie's winter environment.! With an average of 55 days of snowfall and a total of 154cm of powder each year, the region is a paradise for winter activity seekers – and there's so much more to discover beyond the groomed pistes of the ski hills. Whether you're visiting the region or a long-time resident, you'll regret not getting out into the snow to take advantage of all the area has to offer. Read on for a round-up of our favourite winter activities and to find out how you can maximize your winter fun!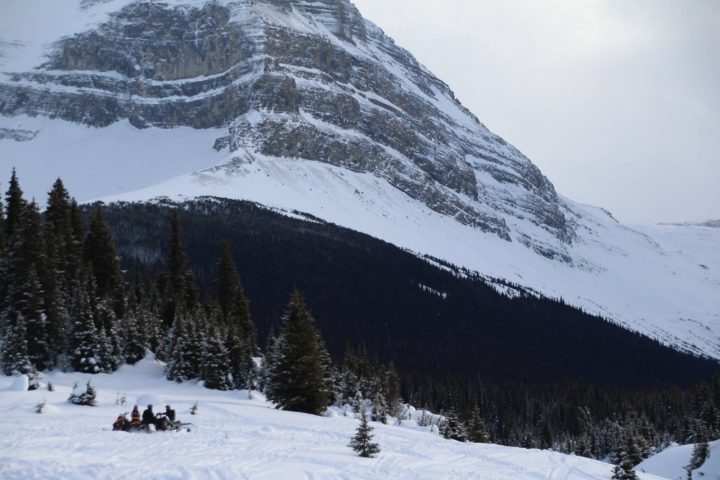 SNOWMOBILING
Pickup trucks hauling snowmobiles is a very common sight in Grande Prairie in the winter, and for good reason! We are home to some of the best and most abundant snow in Canada, perfect for creating a snowmobiler's dream. The Peace Country delivers a guaranteed high level of snowfall every year and a winter sports season that stretches from October through April. Plus, the Kakwa area of our region is well-known across western Canada for its mountainous terrain and lush powder.
Where: Many snowmobiling locations – including Kakwa – are located only a couple of hours from Grande Prairie.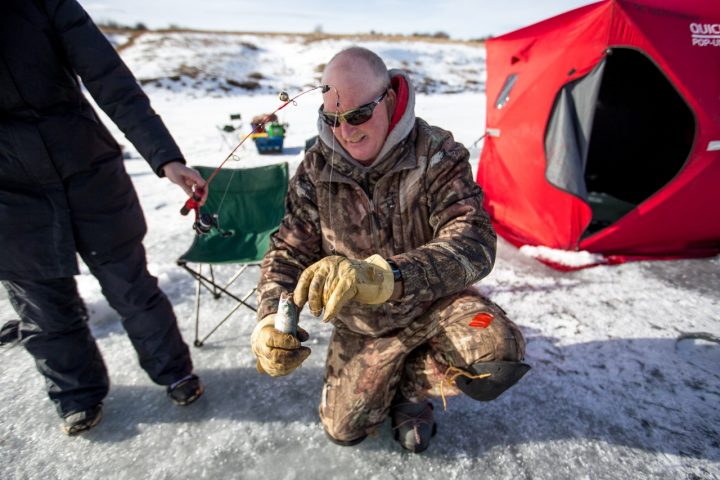 ICE FISHING
Ice fishing is another terrific winter activity to enjoy in the Grande Prairie region. Whether you're looking for a bit of solitude, or want to make it a family outing, ice fishing enthusiasts will have a great experience in the area with a number of great spots. For the ultimate in ice fishing comfort, you can also rent or buy a heated portable hut. No more freezing in the middle of a wind-blown lake!
Where: Snipe Lake, 90 minutes from Grande Prairie
Types of Fish: Walleye, Northern Pike, Lake Whitefish, Burbot, Yellow Belly Perch
Where: Moonshine Lake, 1hr 20 minutes from Grande Prairie
Types of Fish: Rainbow Trout, Brown Trout, Tiger Trout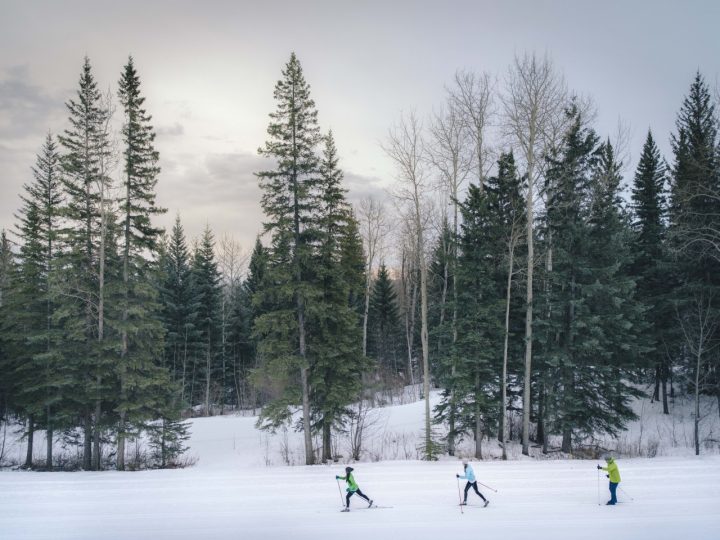 Cross-Country Skiing & Snowshoeing
If you enjoy getting out in nature and seeing the beauty of winter without it rushing past while you careen down a hill, you might want to give cross-country skiing a try. We have beautiful forests and winter scenery to enjoy, and a slower pace is the best way to appreciate it! And if cross-country skiing isn't your thing but you still want to enjoy the winter sights, how about strapping on a pair of snowshoes?
Where: Wapiti Nordic Ski Club
Cost: $8.50 – $13 for individuals; $33 for families
Where: Muskoseepi Park
Cost: Free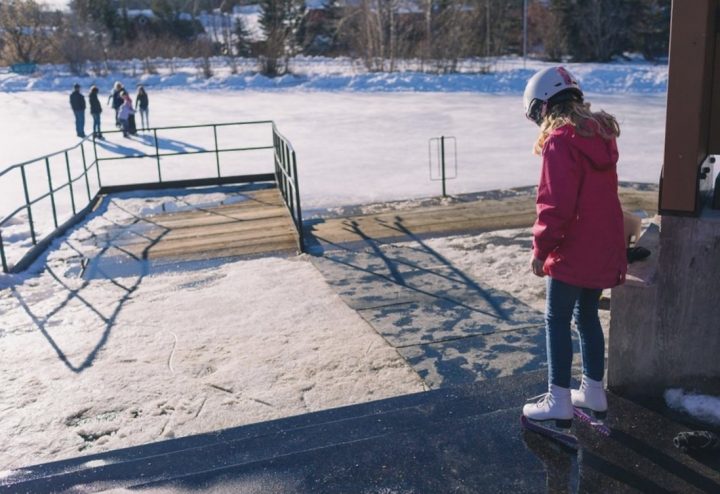 OUTDOOR SKATING
Outdoor backyard rinks have become something of a tradition in our northern climate. During the winter months, people can be found skating around on beautifully-maintained ice surfaces or playing a game of pond hockey. There are a number of rinks available for public use both within the city of Grande Prairie and throughout the region, including in the towns of Sexsmith, Beaverlodge, Wembley, and more.
Where: Muskoseepi Pond
Note: Hockey and hockey equipment is not permitted
Where: Aquatera Community Skating Oval
When: Planning to open sometime in January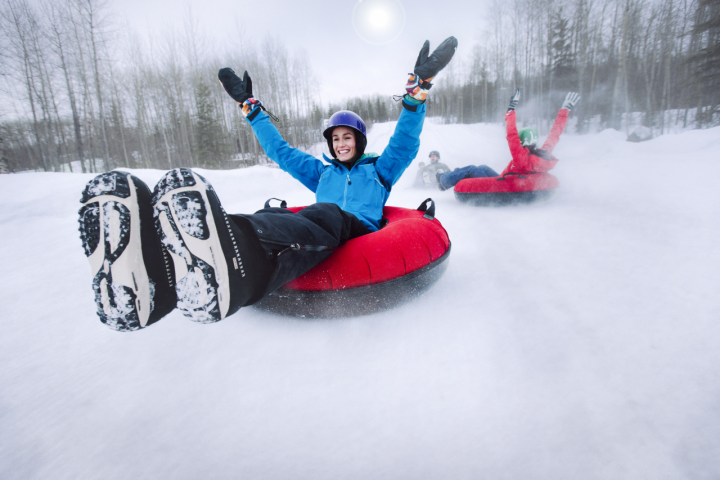 ToboGGANING
We all have fond memories of speeding down the hill in a sled as a kid. But did you know that the joy of tobogganing doesn't have to end with adulthood? Recapture the carefree feelings of youth at any number of great sledding hills within Grande Prairie and the surrounding region. No lessons or skills needed!
Where: Hills within Grande Prairie
Cost: Free