Who Are We?
The Grande Prairie Regional Tourism Association is an ambassador for the Grande Prairie Region and is the visible voice for the industry. Grande Prairie Regional Tourism Association is a non-profit marketing organization funded by partnership fees, memberships, marketing programs and fundraising initiatives.
GPRTA is dedicated to increasing local business revenue by promoting the Grande Prairie area through every possible marketing avenue and is continually seeking new opportunities to showcase the region.
We are a tourism destination marketing organization (DMO) working in conjunction with Travel Alberta as a Tourism Destination Region (TDR) helping promote tourism by negotiating and investing in marketing programs and partnership proposals.
Become A Member
Don't miss out on the great benefits that come with being a member!
Become a Member
Vision
Grande Prairie Regional Tourism Association captures the pride and passion of our people, our natural settings, our diverse history, and our innovative industry, to lead our members and region in offering distinct experiences to travelers and residents establishing Grande Prairie & Region as a destination.
---
Mission
Grande Prairie Regional Tourism Association is a champion for regional tourism that will engage in marketing, advocacy and educational activities.
Jonathan Clarkson
President
Assistant General Manager. Nitehawk Year-Round Adventure Park
Johnathan has been involved with this Non-Profit Community Owned Facility for the last 16 years and has been a member of the Grande Prairie Community since his family moved here in 1988. During his involvement with Nitehawk, Johnathan has been Marketing and Promoting the facility and most recently in the last 7yrs has taken on a leadership role as Assistant GM.
Karna Germsheid
Vice President

Executive Director, Grande Prairie Sport Connect
Karna is the Executive Director for the Grande Prairie Regional Sport Connection and joined the GP Regional Tourism Board in 2017.
Her experience working with the sport community for the last 6 years has provided her insight into how tourism can leverage sport. Each year sport brings 10s of 1000s of tourists to our region. Connecting regional sport with the Grande Prairie Regional Tourism Association helps increase the quality of experiences for sport tourists while encouraging further exploration of our region and creating business opportunities.
Karna moved to Grande Prairie in 2003 and has been an engaged community member since.
She is nice, if you see her say hi.
Brittany Crouch
Treasurer

Assistant Sales Manager, Jim Pattison Broadcast Group LP
Brittany Meen the Rodeo Queen is how most people met Brittany. Growing up on an acreage in the Peace Country has made Brittany a Grande Prairie Tourist her whole life. She grew up in the small Hamlet of Debolt and Graduated with 8 other individuals in her class. From a young age she loved promoting our region first as the 2011 Miss Teepee Creek Stampede Queen, then 2013 Miss Grande Prairie Stompede Queen and a finally a competitor for the 2015 Miss Rodeo Canada title. Brittany has traveled throughout Alberta promoting the Peace Country and our core values for as long as she can remember. Brittany now serves the Peace region as a Marketing Representative for the Jim Pattison Broadcast Group. Brittany started her radio career almost 5 years ago working in the Promotions Department promoting the Big Country and Q99 brands at community events through out the region. Brittany is now married and calls Grande Prairie home.
Wendy Bosch
Director
Executive Director, Grande Prairie Down Town Association
Wendy Bosch was delighted to join the Grande Prairie Regional Tourism Board to add her background and perspectives to this important organization.
As Executive Director of the DownTown Association, Wendy works hard to promote the City Centre and the community and area, as a whole.
Wendy moved to the City in September 2018 to become part of a community she had come to love visiting regularly over the last 20 years. She appreciates the vibrant life, attractions and events within the city while relishing the breathtaking local scenery and quiet places to unwind.
Wendy brings a diverse experience to the GPRTA Board. Prior to relocating from the Edmonton area, she operated successful small businesses and worked within the school system while raising her three children.
Her business background includes public relations, business management, marketing and sales/service experience. Wendy's post-secondary education credentials are from the University of Calgary.
She looks forward to helping the GPRTA maximize opportunities to share the good news stories of the region and promote the many gems visitors will find in our area.
Clyde Blackburn
Director
Councillor, City of Grande Prairie
Information coming soon!
Sandi Neville
Director

Sales Manager, Four Points by Sheraton
Information coming soon!
Tom Burton
Director

Councillor, MD of Greenview
Tom Burton has lived in the DeBolt area of the Municipal District of Greenview since 1976. Tom has had several different occupations, including surveyor, owner/operator of a trucking company, owner/operator of a service station and restaurant, and General Manager for the DeBolt and District Agricultural Society (Golf Course, Curling Rink & Community Hall). Tom became a member of the DeBolt Fire & Rescue in 1993, and in 1995 was selected as the Chief, a position he still retains today. Tom was first elected as a councillor for the Municipal District of Greenview in 2001, and continue to serve as a councillor. At the RMA (formerly AAMDC) Fall 2008 conference, Tom was elected as Director of District 4. Since then, Tom has been active on many committees as a representative of the RMA: AAMDC Standing Issues Committee on Social Services, Forest Protection Advisory Committee, Fire Services Advisory Committee, FireSmart: Partners in Protection; and Endangered Species Conservation, just to name a few. Tom became a registered Emergency Medical Responder (EMR) in 2001, and continues to be registered yearly. Tom became and continues to be a Director on the Grande Prairie & District Rural Crime Watch Association, since 1993. Tom currently is on the board of directors for the Safety Codes Council and participates on the Audit & Risk Committee. Tom is also on the RMA Insurance board of directors.
Isak Skjavelad
Director

Councillor, Town of Sexsmith
Isak is the President of Sexsmith Citizens on Patrol, a member of the Sexsmith Elks, and an active volunteer with the Sexsmith & District Museum Society.  He has also been a Town Councillor for 9 years and is the caretaker for the Sexsmith Civic Centre.
Ed Smith
Director
Councillor, Village of Hythe
Information coming soon!!
Paulette Butler
Director

General Manager, Sandman Hotel
Paulette has been with the Sandman Hotel Group for 12 years in which she has held many positions, from Rooms Division Manager to the Corporate Training Manager and now as the General Manager of The Sandman Grande Prairie.
Paulette is from Grande Prairie and is committed to promoting tourism in the Grande Prairie Region.
Cyndi Corbett
Director
Councillor, Town of Beaverlodge
Information coming soon!!
Sean McCallum
Director
Councillor, Town of Wembley
Information coming soon!!
Daryl Beeston
Director
Councillor, County of Grande Prairie
Currently a Councillor with the County of Grande Prairie, Daryl was formerly the owner of an oilfield service company and President of the Grande Prairie Regional Agricultural and Exhibition Society.
Sustan Hunter
DIRECTOR
Executive Director, Philip J.Currie Dinosaur Museum
Information coming soon!!
Don Moon
Director
Marketing & Sponsorship Manager, Evergreen Park
Don was born in raised in Grande Prairie. He is the Marketing & Business Manager at Evergreen Park. Don has been heavily involved in the community over the years having played a volunteer role with over 15 local groups and organizations. The Moon pride in the Peace Country began when his grandparents came to the area over the Edson trail in the early-1900s. Don and his wife, Erna, have three children and five grandchildren.
Terry Dow
Executive Director
Executive Director, Grande Prairie Regional Tourism Association
We would like to welcome Terry Dow as the new Executive Director of the Grande Prairie Regional Tourism Association (GPRTA) effective October 2nd, 2019. As an accomplished and innovative Tourism Director, Terry has over 25+ years of experience in tourism, hospitality, sales and leadership across southern Ontario and northern Saskatchewan.
In her most recent role as Executive Director for the Waskesiu and Area Wilderness Region (WWR), she worked closely with the members to develop and curate incredible visitor experiences in Northern Saskatchewan. While working for the WWR, Terry took the lead in all marketing initiatives and programs, product development, marketing strategies, brand development and membership sales. She managed a diverse region with many partners, municipalities and members. She modelled collaboration and connectivity between the individual and collective brands of the area and in creating lasting relationships.
Before becoming Executive Director for the GPRTA and WWR, Terry held numerous other key positions in the tourism industry such as, board member of the Prince Albert and District Chamber of Commerce, Director of Tourism for the City of Thorold, General Manager of the Thorold Chamber of Commerce, and the President and spokesperson for the Greater Thorold Business Council.
Terry has a strong background in non-profit organizational management and has a proven track record of interacting with local boards, politicians, stakeholders and industry partners. Her achievements are telling of an effective leader that demonstrates an elevated level of business development, strategic management, team-building and strong marketing expertise.
Terry understands the importance of building a strong corporate vision, partnership development, and she excels at customer service training and mentoring. She recognizes and teaches others on the economic impacts tourism brings to a community and works with a collaborative approach towards the promotion of the Region.
Terry has also proven herself as a qualified, successful real estate professional through two major residential real estate projects Living Sky Condos and Rolling Meadows Development that included re-branding and sales of the developments.
Outside of the office, Terry enjoys spending time in the outdoors, camping going to rodeos, music festivals especially Country and visiting her three grown children as well as spending time with her two fur babies, 'Gracie and Charlie'.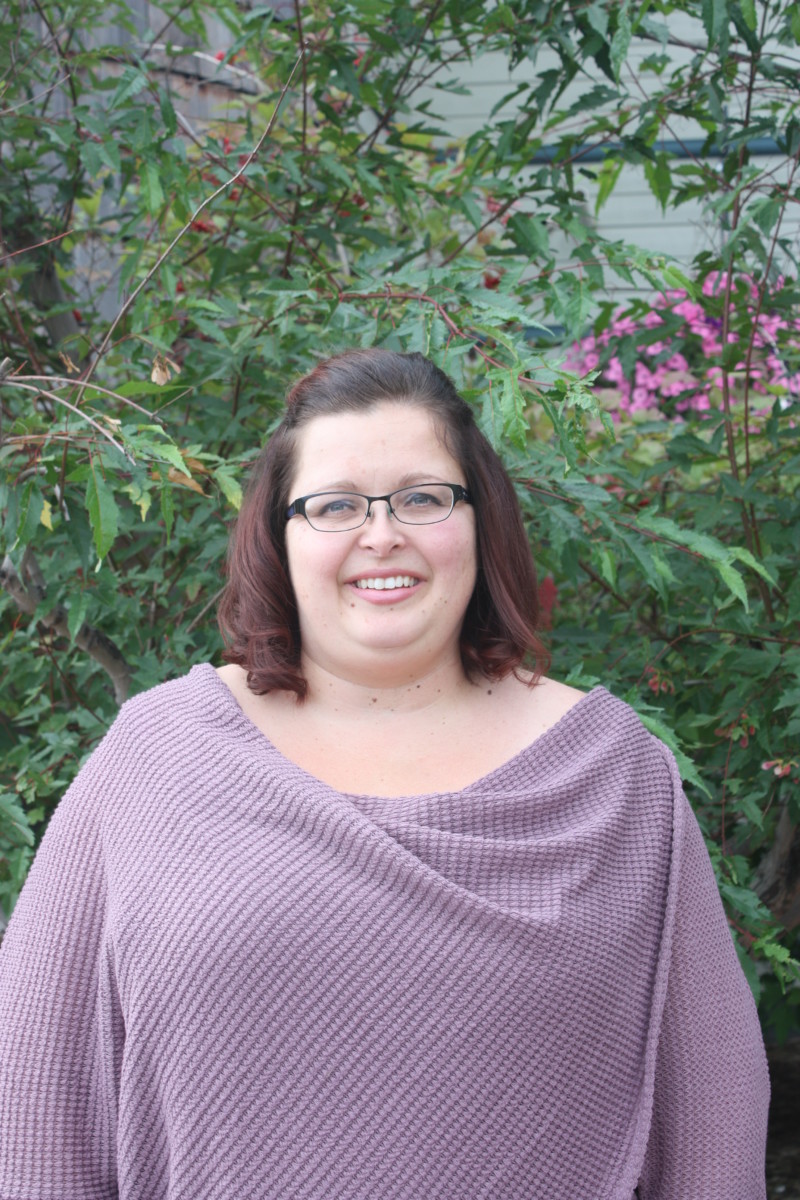 Jenn Vos
Office Manager
Jenn is originally from Millbrook, ON she moved to Grande Prairie, AB in January 2009. She has over 15 years experience in Administrative and Bookkeeping field. Jenn has been with Grande Prairie Regional Tourism Association for 4 years starting out as an Executive Assistant and now in my role of Admin Coordinator & Bookkeeper since the beginning of 2014.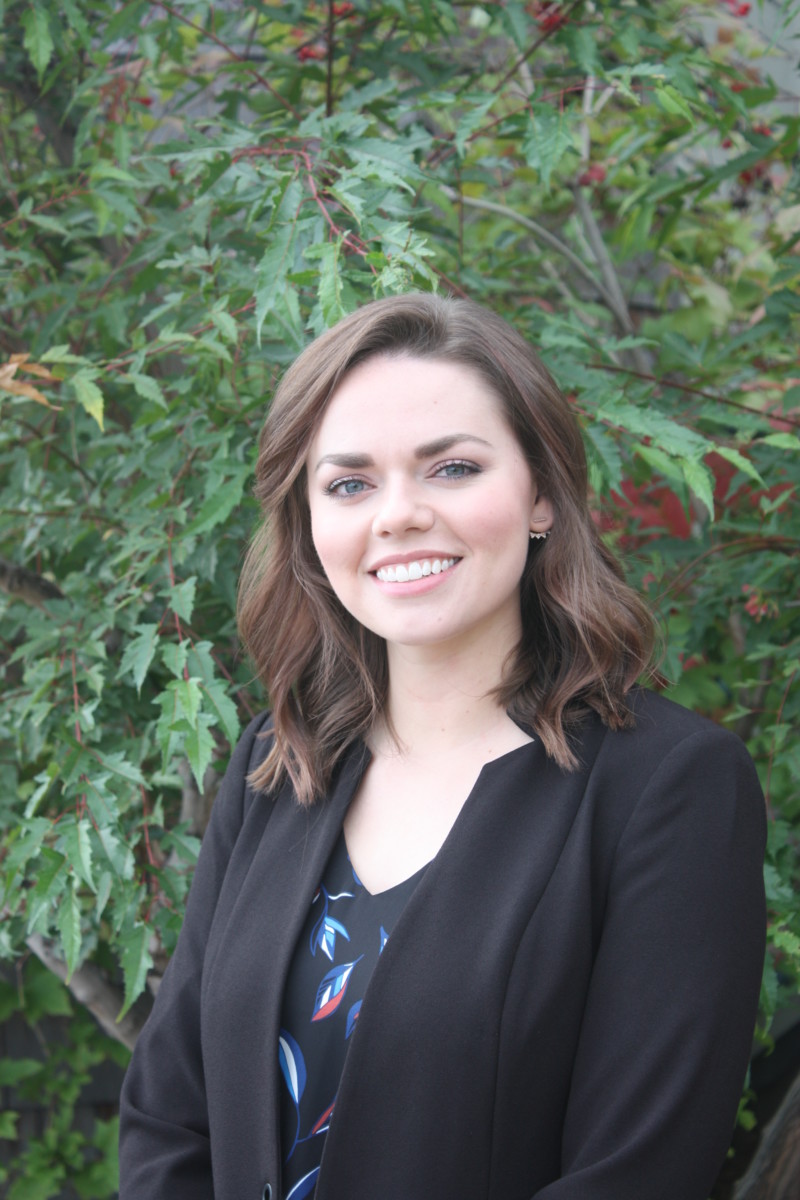 Breanna Gouschuk
Marketing & Communications Coordinator
Breanna began at the Association in October of 2018. Breanna was born and raised in the Grande Prairie area and returned home after completing her degree in Communications from the University of Calgary. The Grande Prairie Regional Tourism Association caught her eye with their work in expanding the knowledge of our vibrant Region to not only its regional residents but province and nation wide. As the Marketing and Communications Coordinator, you can often see her out and about at events. She enjoys meeting fellow community members so be encouraged to say hi and ask about the information and swag she's probably got with her! In her free time she enjoys partaking in community events and sports. She looks forward to expanding her knowledge on the Region and creating lasting relationships with Tourism partners and visitors!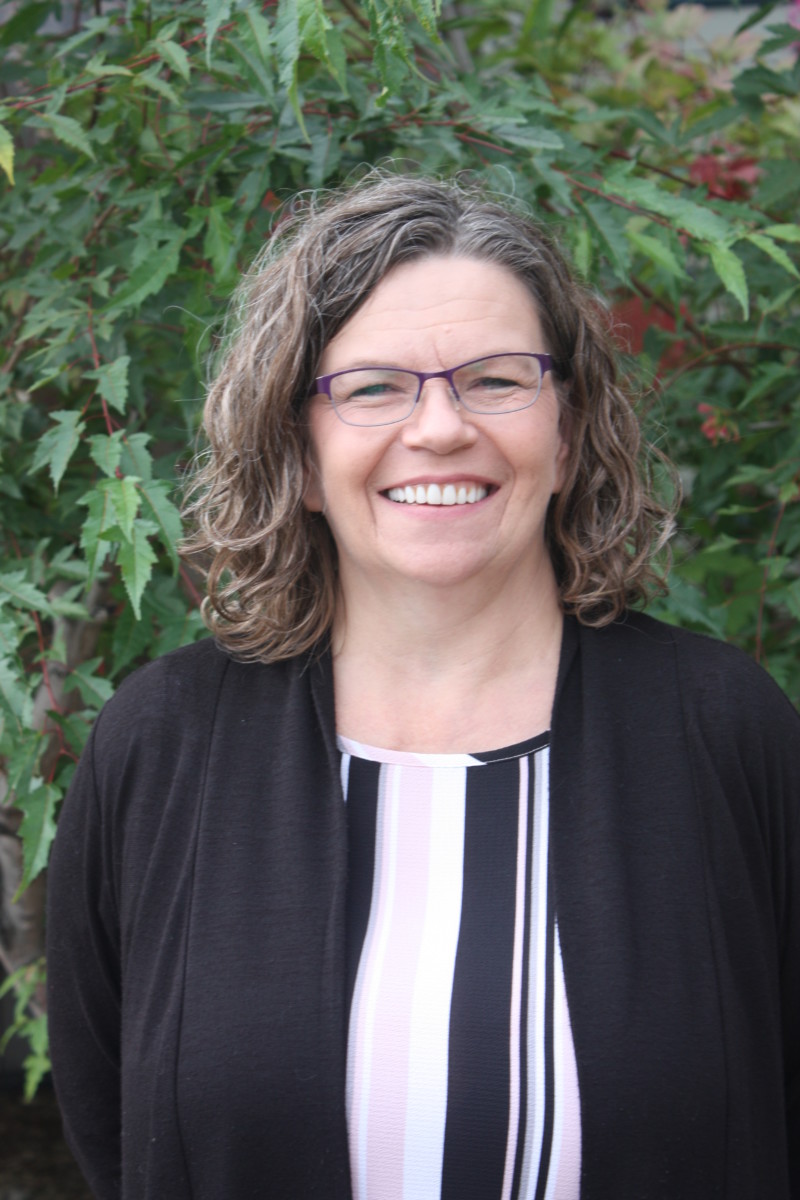 Helen Beaulieu
Travel Counsellor
Information coming soon!!
Sheila Schaab
FRONT DESK
Information coming soon!!