The Grande Plan: The Craft Experience
Length: 2 days
Know Before You Go!
When you live in a place like Grande Prairie, you don't need to venture far to find great shopping, enjoy delicious food and drinks, or experience incredible adventures. Whether you're an urban explorer on the hunt for boutique shops or a dedicated camper that loves sleeping under the stars, we've got a perfect trip waiting right in your own backyard.
In this all-new Grande Plan, we're covering some of the region's best craft experiences – everything from coffees and spirits to artwork and hot sauce. This is a two-day plan, so make sure you plan ahead with some accommodations at the link above or with one of our hotel partners!
Itinerary
Day 1: A Piece of the Peace Region
Coffee made with care, a visit to an orchard (and a sampling of its products), and a dinner of locally sourced food, drinks, and desserts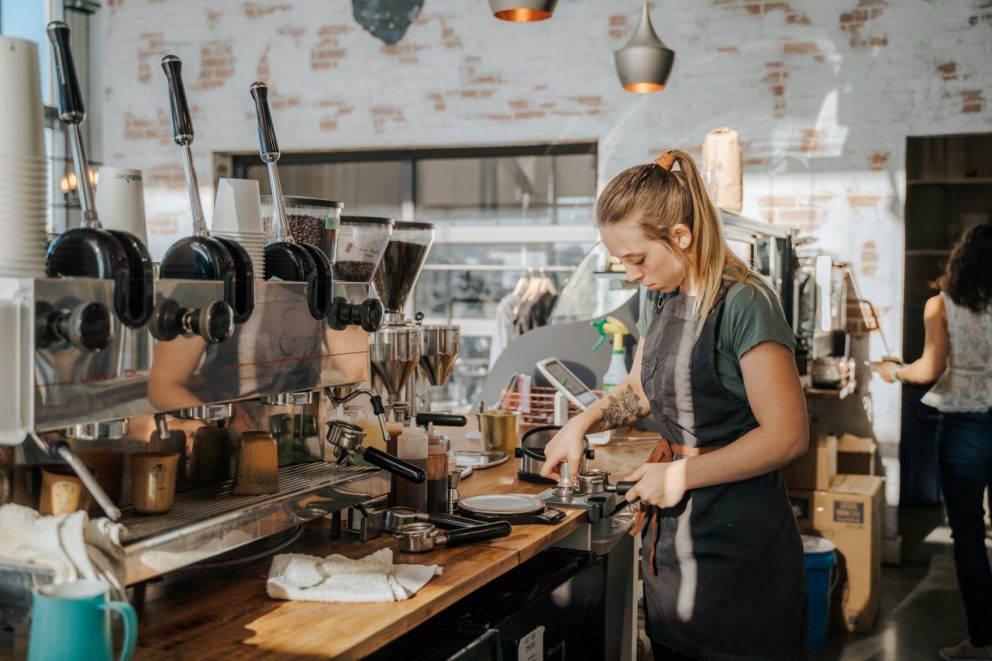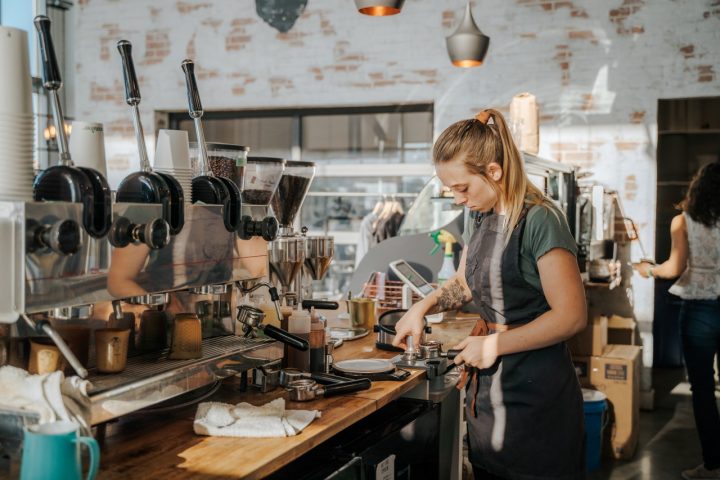 Start your morning with a phenomenal craft coffee from Ole Smokes Coffee, a local shop known for smoke-roasting its beans and putting extra, old-fashioned care into every cup. It's the perfect caffeine boost to perk you up (and you can pick up some breakfast classics like bagels or cinnamon buns, too).
Next, stop by the Grande Prairie Visitor Information Centre, where you can find plenty of clothes, goods, and other items sold by locals. When you've had your fill, snag a map, find a staff member if you've got any questions, and get ready for a road trip!
The Broken Tine Orchard, about an hour west of Grande Prairie, has an unforgettable selection of wines, ice cream, preserves, and other local delights, made from the haskap berries and other fruits they grow on site. Take your time and enjoy what they have to offer, as well as the beautiful greenery and scenery, before heading over to finish off the day at two of their partner establishments.
For a delicious flavour experience, your first stop will be Maddhatters for dinner – a place that sources from many local meat and produce growers, and partners with other local businesses (such as Broken Tine) to build a unique food and drink menu. Their patio is a literal hot spot in the summer, offering an excellent atmosphere to take in the local cuisine.
A final bit of flair for your evening can be found at Broken Oak, a distillery focusing on spirits made with local ingredients. Pick up a bottle of their haskap collaboration liqueur from Broken Tine and save it for your campsite, hotel, or friends back home.
(If you're looking for something unique and tasty to remember your trip by, order a bottle of homemade hot sauce for pickup from nearby Done Like Dinner – they have four unique flavours that all you spice-enthusiasts are sure to love!)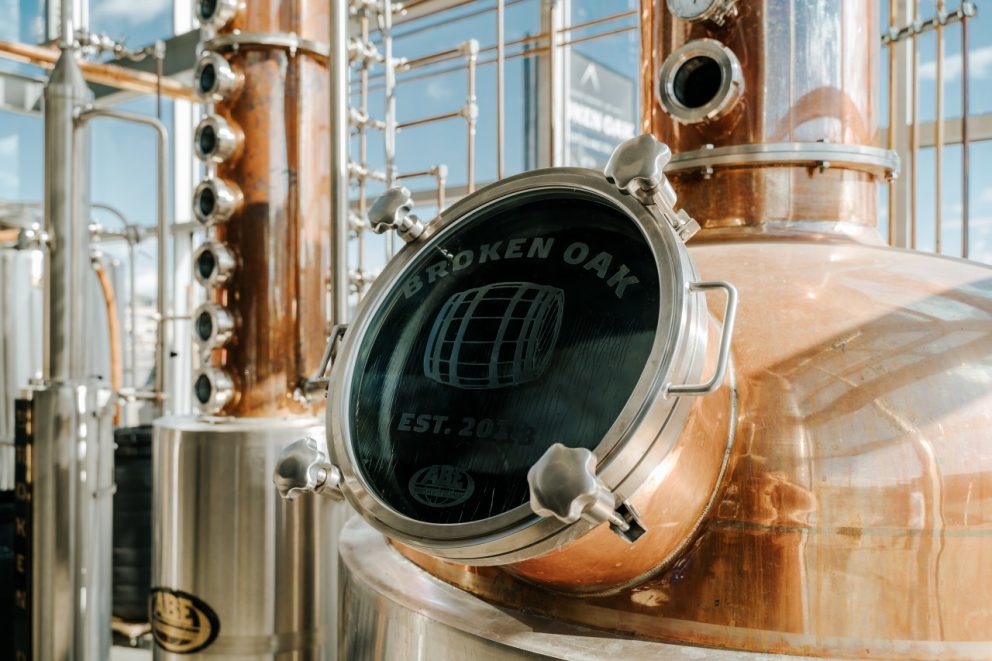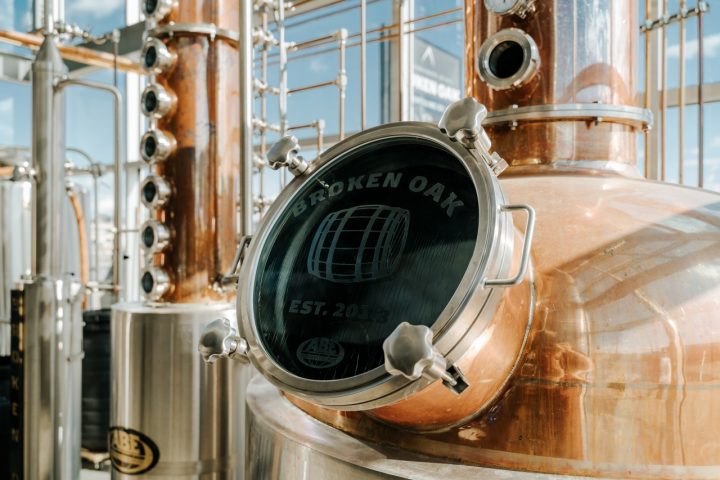 Day 2: Coffee, Crafts, Dinner & Drinks
Fresh coffee and breakfast at the farmers' market, local artwork and pottery, finished off with some of the city's most iconic food and drink
As your morning begins, head downtown to the Grande Prairie Farmers' Market – a thrilling local gathering spot with plenty of souvenir crafts to choose from. If you need a caffeine boost, you can find freshly brewed coffee among the vendors and many other local selections at the Farmers' Market food court, including Off the Wheaten Path, Jose Mr. Tacos, or picnic spreads at Flyin' Hawaiian.
Next, see some breathtaking local pottery and art at the Grant Berg Gallery, an Indigenous-owned gallery with exhibits representing more than 50 artists.
From there, a stroll around the city centre can help burn off a big breakfast or lunch, as well as providing an excuse to visit shops like Primitive Lane – a member of the Downtown Association, where you can pick up unique crafts and other goods for yourself or others.
Nearby, you can visit Downtown Association members Al's News for a unique inventory of Canadian and handmade treasures and The Glow Collective for an abundance of locally-made goods and sweet delights – including some of the best honey you can find, made by Paradis Valley Honey in Watino, northwest of GP (feel free to go visit their farm-gate if you have time – they have an excellent café on site as well as a viewing window into their honey extraction shop!).
If you like to take a more hands-on approach, there's an excellent opportunity at the Centre for Creative Arts, where you can make your own pottery, let the kids learn to paint or draw, and so much more.
Finally, cap off your journey with some of Grande Prairie's finest craft dinner and drinks. At Latitude 55 distillery, every bottle comes with a perfect blend of local grains, botanicals, spirits and care, making these gems – gin, moonshine, and vodka created in collaboration with the community – a great choice for gifts to bring home (they close at 5 pm, so make sure to stop in before dinner!).
For supper, make your way over to our region's iconic pub and carvery The Lion's Den for some of the best wings, slow-roasted prime ribs, and "roast of the day" you can find. Their selection of craft beer is icing on the cake, as a wonderful accompaniment to the sunset after a long summer day.
Adventure Awaits Around Every Corner
There's so much to do in and around Grande Prairie that we've had to split it up! If you're hungry for more adventure, visit some of the hidden gems we've talked about before, or take advantage of the warm weather with 20 ways to enjoy summer around the city. Wherever you go and whatever you do, we know you'll enjoy having a Grande Plan in Grande Prairie!