If you're in the backcountry of the Grande Prairie region this summer and see a vehicle that appears to be from a Star Wars movie, no, you haven't landed on the set of the next production in the science fiction series. You've most likely come across a SHERP from Shredded Peak Rentals.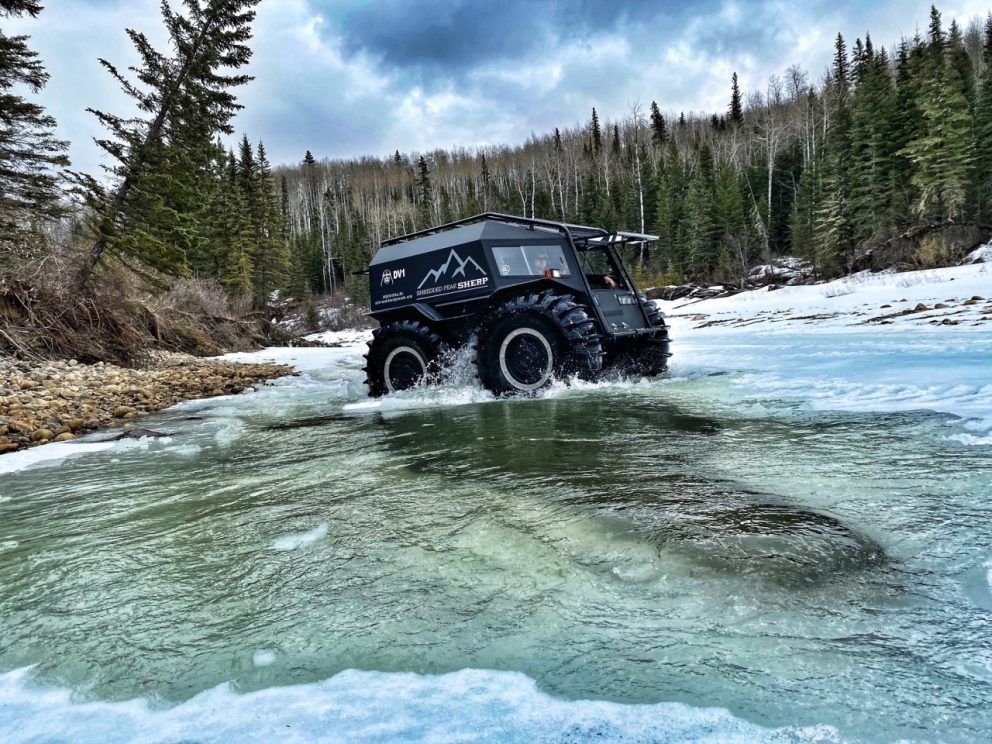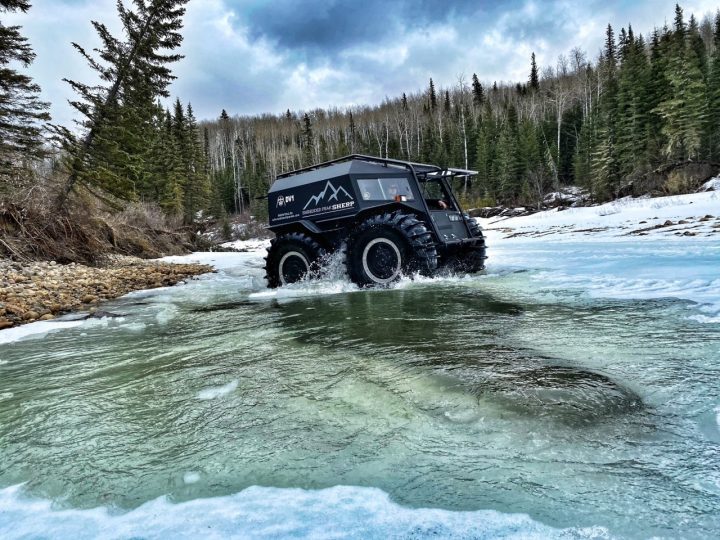 The name SHERP engenders the idea of the renowned Himalayan mountain guides. And navigating recreational enthusiasts and industrial users to the toughest spots in the harshest conditions is exactly what these ATVs do.
That same brand of perseverance found Shredded Peak rolling into the marketplace in 2020 during the pandemic. It wasn't a case, though, of three buddies sitting around one day talking about launching a company specializing in renting ATVs that can weather any terrain.
"Two of my best friends and I have been obsessed with SHERPs for about two years," says Yuri Smith, who co-owns the business, along with Zach Holtby and Brendan Wallan.
"We loved the recreation side of them, they can literally go through anything. We started doing market research and realized they're extremely practical for the Alberta lifestyle – hunting, fishing, camping, getting deep into the back country – as well as many commercial applications."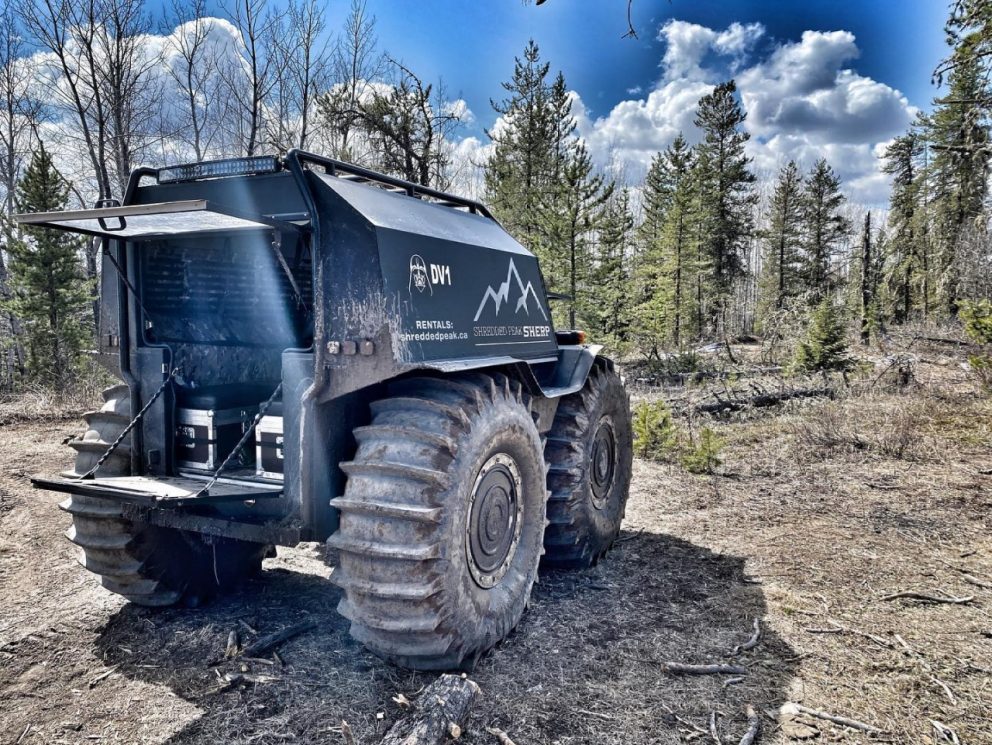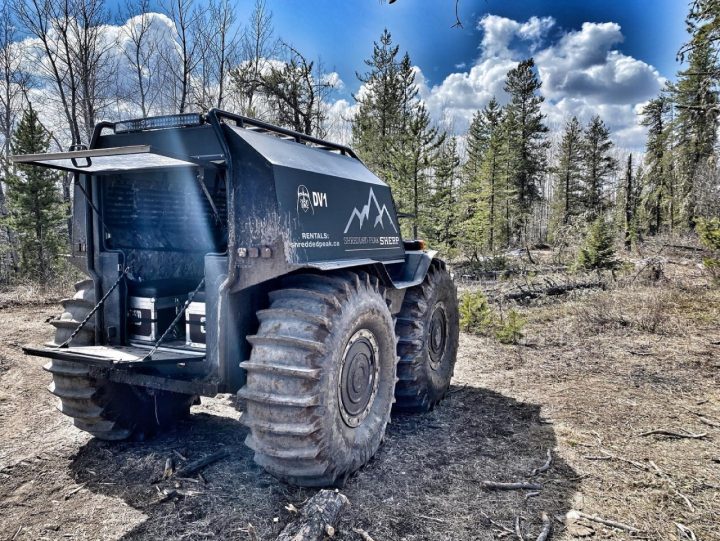 The timing to start a business is never perfect and friends and family did question their decision.
"We felt the pandemic has given people a desire to be outside more, to start new hobbies and try new things," Smith explains. "People thought we were crazy to start when we did, but we saw a niche and an opportunity and had to take it."
Shredded Peak employs five staff and plans to double its personnel in a year. Smith, a Grande Prairie realtor at Grass Roots, handles marketing, branding, sales, and accounting. Holtby is a red seal heavy duty mechanic. Wallan, with a career background in the energy sector, is responsible for safety, sales, and operations. The partners decided to pursue SHERPs once they reviewed all the options.
"We did a lot of research into various units. Zach holds several heavy duty mechanic tickets, and Brendan is an expert in safety. We found the SHERP is the most capable, safest, and reliable vehicle."
Smith admits the "badass look" of the machines was also an attraction.
"We like to jokingly call them floating Russian tanks on steroids."
SHERPs have a range of 4,000 km when all five gas tanks are filled. They're fully amphibious. Tire pressure can be changed on the fly using exhaust from the machine for varying terrain and elements – standing water, rivers, sand, snow, slush, mud, fallen trees, and muskeg.
They can climb a step of one metre high, a slope of up to 35 degrees, and travel up to 40 km/h. They are geared to having a minimal environmental impact because of their low pounds per square inch tires and consumption of 4 litres of diesel per hour.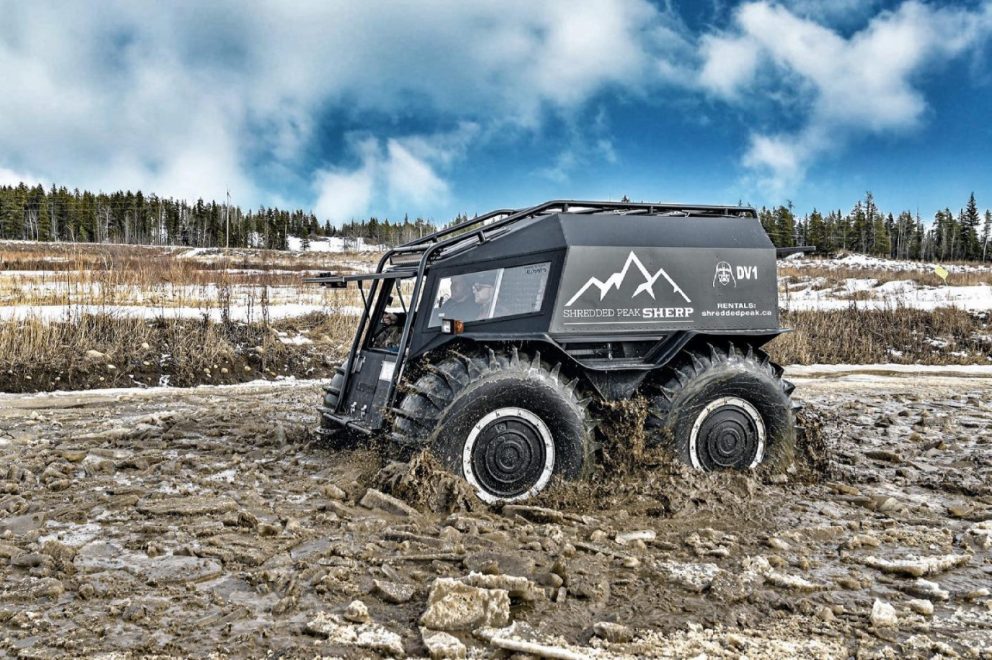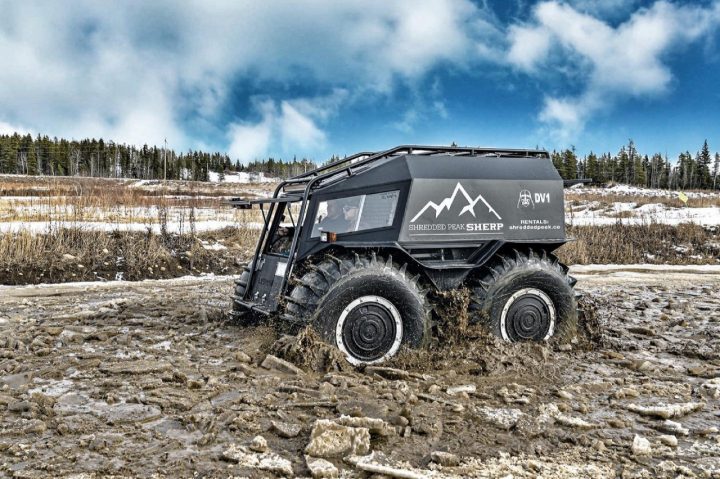 "With the SHERPs, we can actually break through ice into open water and easily crawl back out onto ice or land," says Smith. They're becoming very popular with search and rescue because of this unprecedented ability.
"Sherps can travel through 10 feet of snow as their tire pressure is less than 2 psi (for that use and up to 5 psi). It literally floats on snow, mud, water or slush. They're currently being used for wildlife rescues, food and water delivery to save lives in disaster relief, and forest fire fighting. They're good from +50 to -50" Smith says.
Most rentals have been from northern Alberta and B.C customers. There've been enquiries from as far away as Ontario and Ohio. Day rates begin at $900, depending on whether an operator is needed. Costs are reduced for longer bookings.
"We've had a nice blend of recreation and commercial rentals, but primarily oil and gas, pipeline, geology, exploration, drilling, and locating," says Smith. "We love both sides of it. We're looking forward to doing guided hunting, fly fishing, and hiking tours."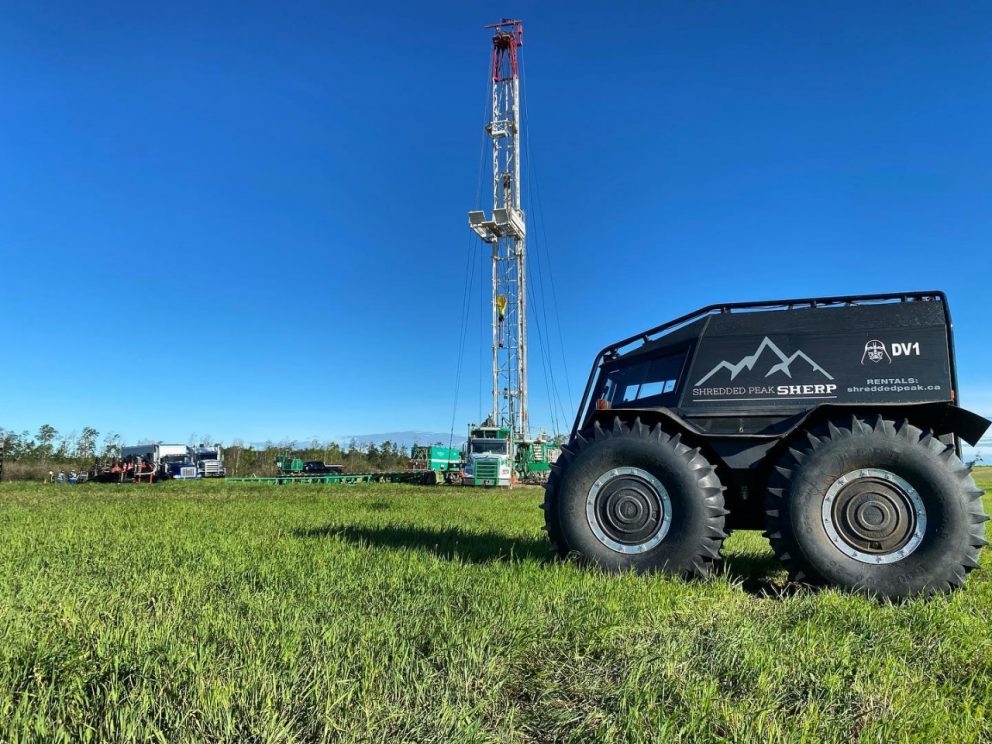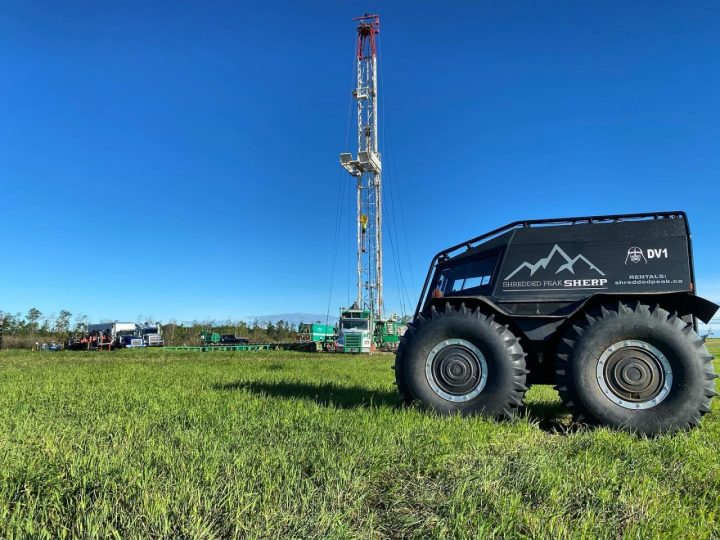 The SHERP Pro units in Shredded Peak's fleet accommodate two operators and four to six passengers.
"We customize them with roof racks, roll bars, light bars, GPS, seating, stereos, and all kinds of other fun toys on the inside. We will look to expand our fleet to larger SHERPs as well as a few other fun toys," Smith says.
The focus for now is on rentals and providing professional operators for fishing, hunting, and back country ventures as well as commercial and industrial support.
"We're all about the experience side of it. There's nothing better than the first time someone sees a SHERP and, more importantly, rides in it. It's really gratifying." 
Shredded Peak is always excited for new opportunities and ventures.
"We love to collaborate for hunting, fishing, hiking, kayaking, skiing – you name it," says Smith. "We're a fun-loving, free-spirited company that loves to partner with other like-minded people. We'd love to bring a SHERP to events, too!"