Don't Freeze Up Just Because It's -30°C Outside
We're heading into winter – or in many areas, already making our morning commutes through frosty snowdrifts – and that means it's time to stay inside and stay warm. But that doesn't mean we have to avoid staying active, because all around the Grande Prairie region, there are plenty of things to do for all levels. From family nights, to date ideas, to training for next summer's sports season, here are the top six ways you can stay active indoors this winter.
(PLEASE NOTE: Due to the pandemic, many of the rules surrounding indoor facilities and groups may change quickly, so it's always a good idea to call ahead and ensure these activities are available before showing up.)
Do your best cannonball dive at a local swimming pool
Nothing reminds you of summer like a dip in the water, and Grande Prairie and the surrounding area has a few places to take advantage of their indoor pools. Drop by the Eastlink Centre to get some exercise in the two full-sized training and activity pools, zip down a waterslide, or float around the lazy river.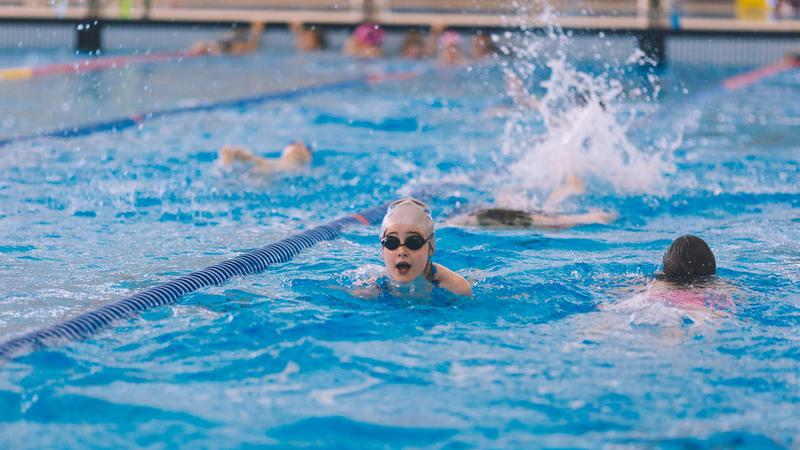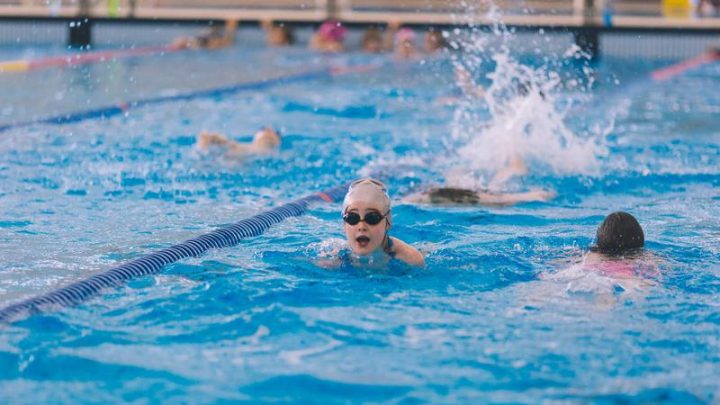 In nearby Beaverlodge, about 40 km to the west, the recreation centre also has a community pool, where the kids can take swimming lessons or simply just have a fun time with their friends. No matter how frosty it gets outside, it's always balmy down by the water!
Shoot Some Hoops or Try A Fitness Class
The Eastlink Centre features more than just aquatic activities; they also sport a top-notch fitness centre and gymnasium. Keep active when the fields and outdoor track are under a foot and a half of snow by trying out the fully-equipped gym or taking a jog around the Centre's indoor track. You can also book a Zumba or Yoga course, or play some squash or racquetball. Be sure to check the Eastlink website for available times and booking instructions.
Learn to love the ice with our rinks and arenas
If you love the thrill of winter sports but aren't a big fan of freezing yourself, an indoor rink or arena is a perfect compromise. Plus, you don't have to travel to Grande Prairie to take part, either – many of the smaller towns around the city have their own arenas and facilities.
To the north, the Sexsmith Arena is a good place to practice your skating skills, while the nearby curling rink lets you unleash your true inner Canadian. A little closer to GP itself are several options in Clairmont, including the Crosslink County Sportsplex, where you can skate, run, or set up an indoor soccer game while enjoying the new facility.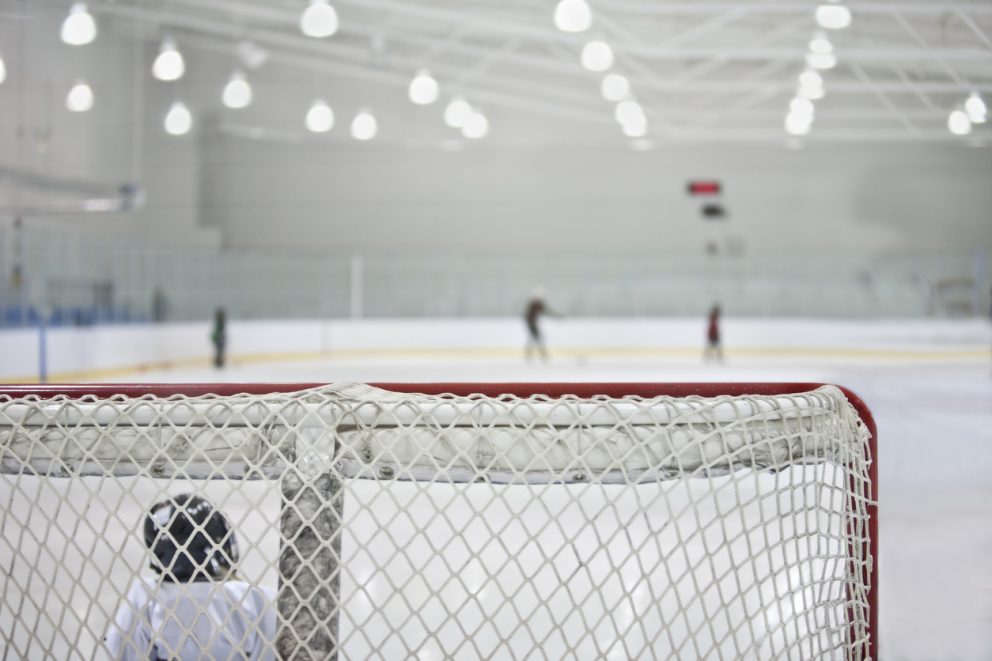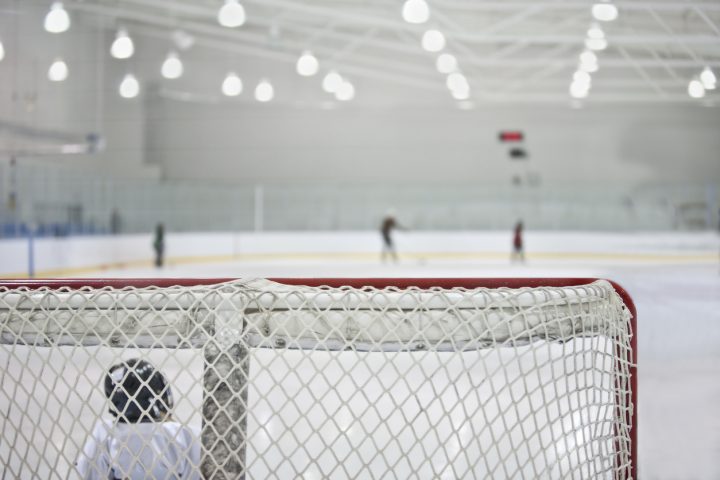 In the western part of the region, you can visit the Beaverlodge Arena, Hythe Arena or curling rink, or Source Energy Arena in Wembley (once the current repairs are finished). Hockey, curling, skating, and other cold-weather sports are popular all over the area, so join the fun and see what these close-knit communities have to offer! 
Take A Spin Class Or Pump Some Iron
Grande Prairie has many local gyms catering to both experienced gym rats and newcomers looking to get into better shape. With many different gyms to choose from, users can shop around and find the one best suited to your particular needs. Each one has particular strengths; for example, Orangetheory Fitness is known for their group exercise classes and rowing and elliptical machines, while Planet Fitness is better suited for people who want to work on strength training on their own. For those who want to focus on learning powerlifting, Winston's Health & Fitness Centre might be right up your alley. 
Take some time to explore all that Grande Prairie's many gyms have to offer, you're guaranteed to find the right fit! 
Take The Family Out For A Battle Royale… With Lasers!
Need more of an adrenaline rush? Want to engage your friends and family in a warzone but find paintballs a little too painful? Check out Grande Prairie's Laser Tag Central Family Fun Center for the ultimate in light-based combat! They provide a family-friendly environment with games for ages five and up. Their arena is available for birthday parties and other events, and guests are required to comply with all current restrictions including presenting proof of vaccination or a negative COVID-19 test.
Interested? Visit their website for information on opening hours and to contact them to book your laser tag adventure! 
Reach New Heights
Though the cold temperatures and snowpack can make real outdoor rock climbing rather unpleasant in the winter, that doesn't mean you can't develop or improve your skills in the months ahead. The climbing gym at the GPRC offers more than 3,000 sq. ft. of climbing space, accommodating people of all technical abilities on a variety of terrains. If rock climbing is something you've never tried, or have just started doing, you can get lessons, guides, or other training for all ages and skill levels. As a bonus, the facility is open into the evening, 7 days a week, so it can easily work around a busy schedule. 
Still need more ideas? If you've already maxed out these six top tips, head to the Grande Prairie Sports Connection, where you can find additional activities and leads about things to do around the city this winter. There's never a dull moment with all that our region has to offer – and if you've got some pastimes that you think others would enjoy, reach out and spread the word!