The Grande Plan: holiday season in the grande prairie region
Scrounge up your Santa hats and stockings and get ready to holiday it up – Grande Prairie style! Our region is hosting tons of exciting events that are guaranteed to ignite your Christmas spirit. Whether you like lively gatherings, tranquil walks, or a bit of both, Christmas in the Grande Prairie region means you don't have to choose. Just find your favourite activities and let the good times roll this holiday season!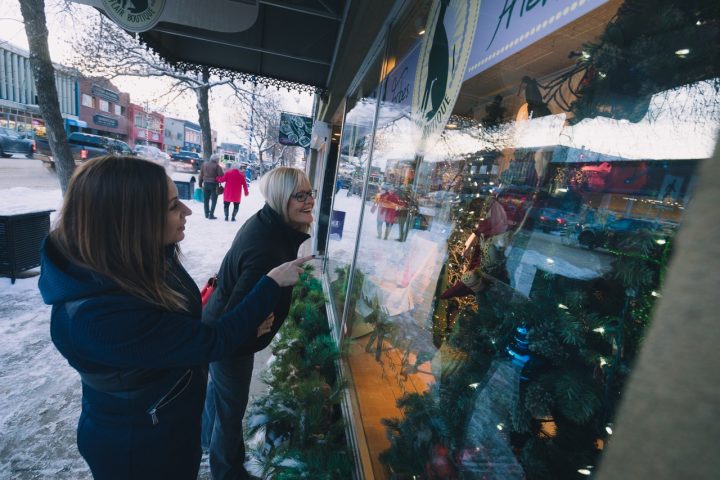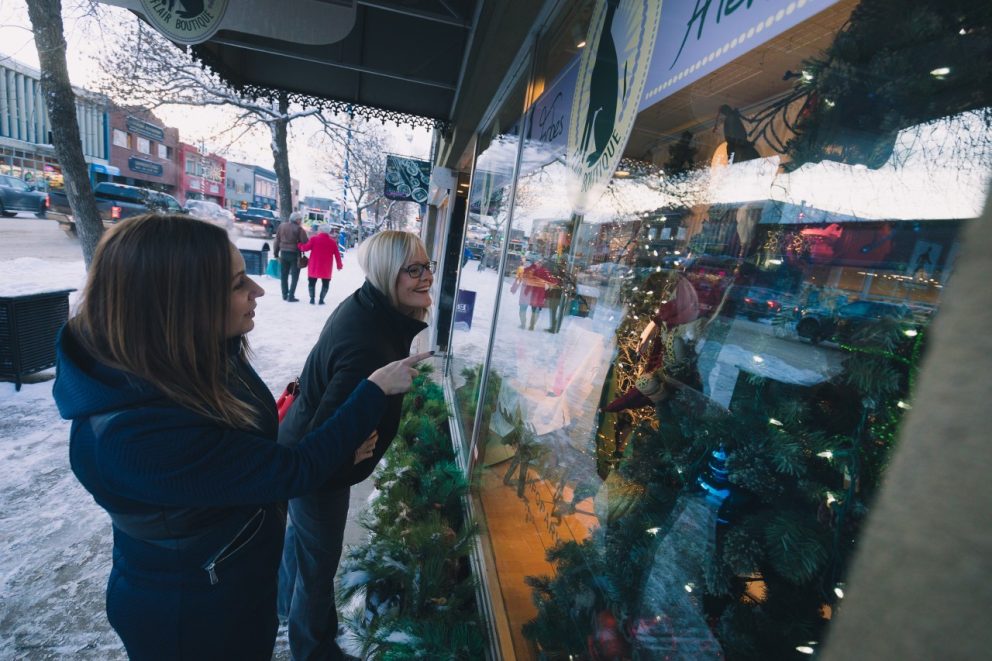 Northern Spirit Lightshow at Evergreen Park
November 19 – December 31
Kicking off our region's Christmas season is the opportunity to gaze at the largest light display in the northern Alberta! Every year, the Peace Draft Horse Club organizes the spectacular Northern Spirits Lightshow that showcases the works of local community groups, businesses, and families. Load up your car with family (and a food bank donation if you can help!) and drop by to see the famed Evergreen Park light up in a brilliant sea of Christmas colours.
To comply with the Alberta Health Services regulations, this year will not include the customary wagon rides, hot chocolate booths, and bonfires – might we suggest bringing a thermos of hot chocolate for the drive instead?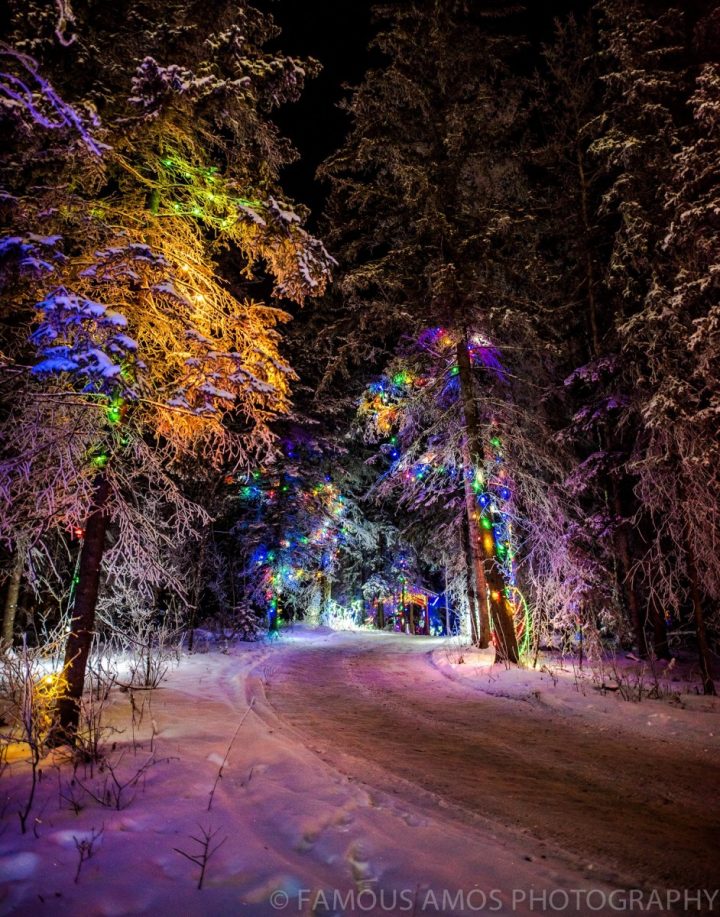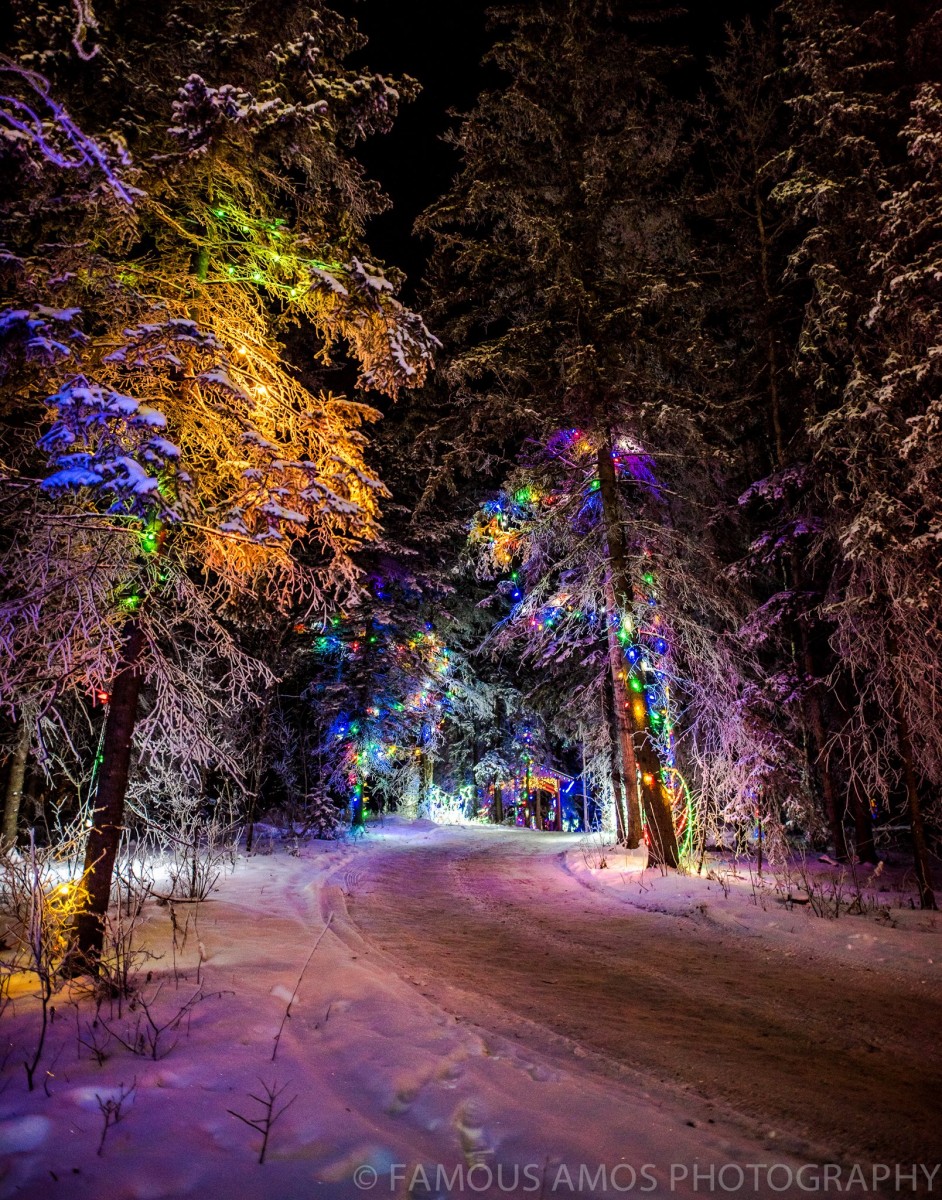 Sexsmith Town Light-Up and Christmas Farmer's Market
November 20 – 21
A short drive out of the city, the quaint town of Sexsmith is a one-stop destination for everything Christmas! Join the town and the local 4-H club in celebrating their new and improved town light display on Friday, November 20th for the inaugural light-up from 6-8pm. While you're there, plan to visit the Christmas Farmers' Market for some choice handmade merchandise or pay a visit to the Sexsmith Shannon Library for some quality time with your favourite book (Psst! Don't forget to ask for your free craft bag and hot chocolate!).
Time to recharge your batteries? Enjoy scrumptious meals at local favourite Cowbella's Cafe or order take-out from Asia's Diner and enjoy your meal while taking a luxurious stroll down the historical main street. Honestly, there's so much to do (and so many free goodies) in Sexsmith that you are bound to feel wonderfully overwhelmed!
Tinseltown Christmas Market at Revolution Place
November 20 – 21
Christmas shopping can be a rewarding experience when you visit the Tinseltown Christmas Market in the Grande Prairie city centre. This year, the market is supporting Mamas for Mamas, with admission costs, a portion of Christmas Minis, and silent auction sales going to the national charitable organization. So shop to your heart's content this Christmas – it's all for a good cause! (Ahem…there's also a wine bar in case all the awesome crafts make you overshoot your budget.)
Festival of Trees at Evergreen Park
November 22 – 29
A must-visit for anyone spending the holiday season in Grande Prairie. Take your kids to meet the baby bears at the Teddy Bear Hospital, pick up a Do-It-Yourself toy package at the Toy Shop, send custom letters to Santa, decorate gingerbread cookies, and definitely marvel at the hundreds of uniquely decorated trees when you visit the annual Festival of Trees in the Tara Centre at Evergreen Park. We cannot recommend this event enough!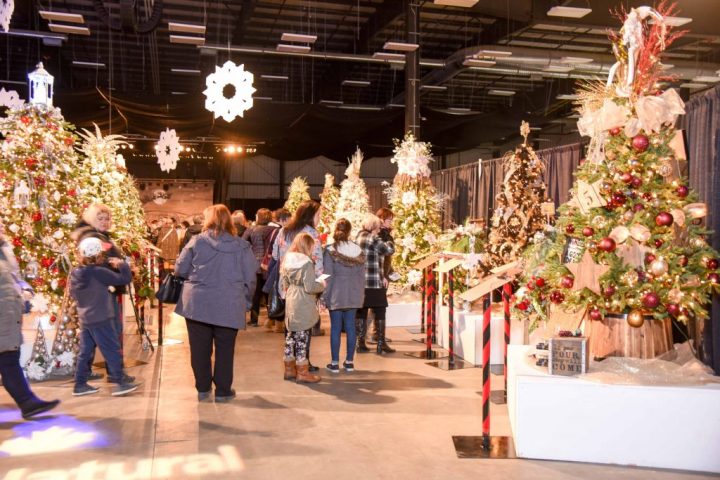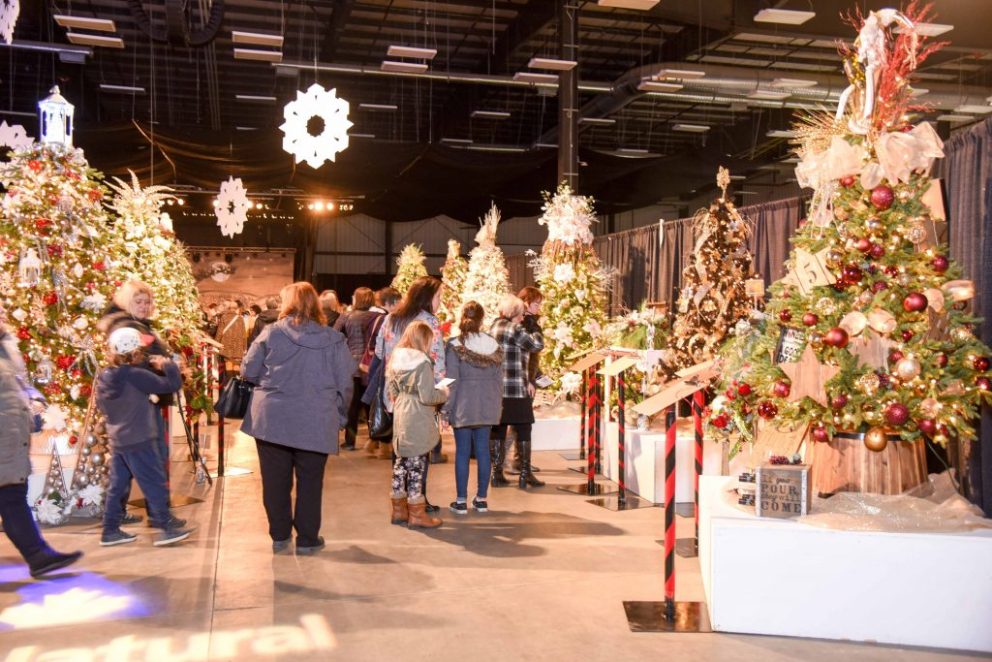 Grande Prairie Downtown Official Tree Lighting
November 29
While the 2020 Santa Parade is sadly cancelled, be sure to check out the lighting of the downtown Christmas tree if you can. More information to come when you follow the Downtown Grande Prairie Facebook page for the latest updates!
Elf on the Shelf by the Downtown Grande Prairie Downtown Association
December 1 – 18
Santa's elves are up to their usual mischief and this time it's your responsibility to catch a particularly shifty specimen! But there's something in it for you as well – weekly gift cards AND a grand prize of $500 in the final week. Pop over to Grande Prairie Downtown's participating businesses with a butterfly net and be the first to catch one of the little troublemaker elves for your chance to win!
Grande Prairie Farmers Market Virtual Christmas Craft Show
December 3 – 5
With over 200 vendors scheduled to take part in the event, this year's farmers market is sure to have everything you need to complete your Christmas shopping. The craft show will take place virtually and feature vendors from across Alberta, British Columbia, and Saskatchewan. It's the best way to get your favourite local and hand-crafted items without being jostled around by a crowd of frantic shoppers!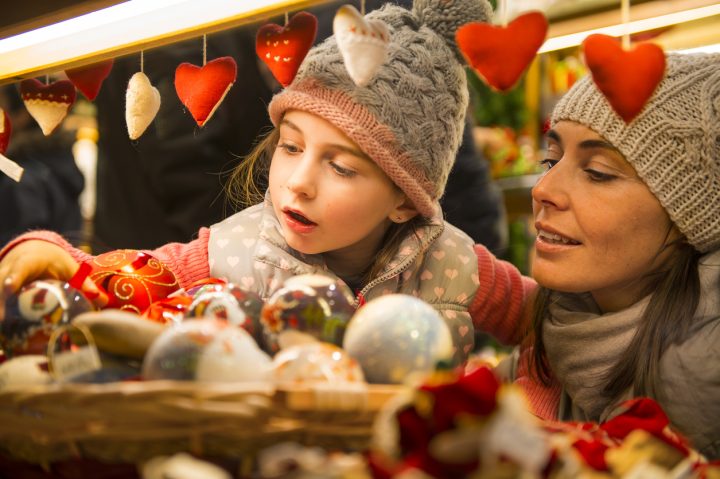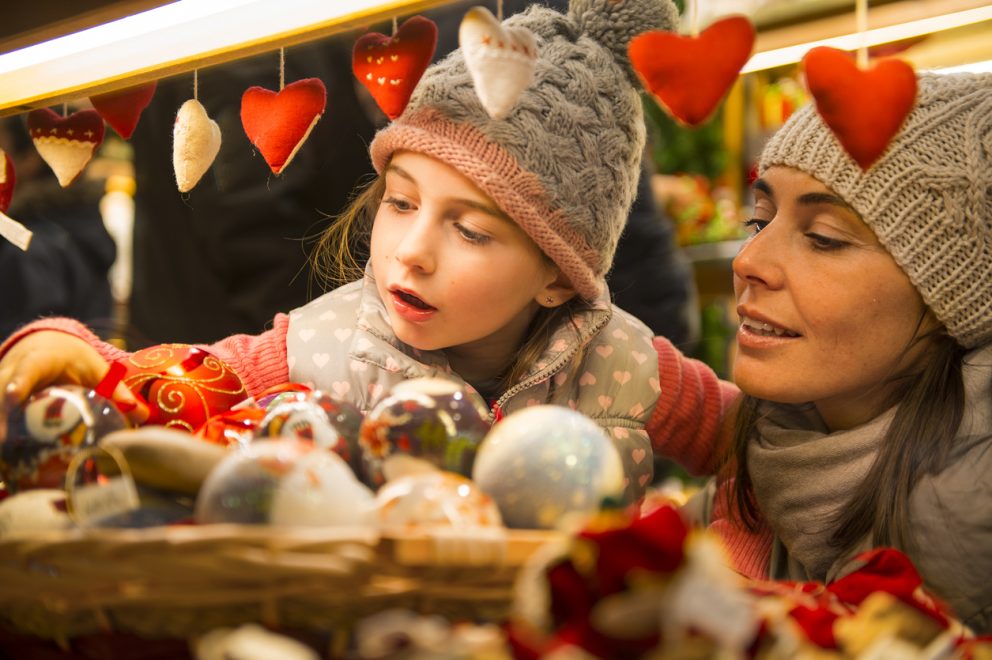 Warm your insides with a Christmas cocktail at local spot Maddhatter's
What's the perfect the way to end your holiday-filled days, you ask? Why, a visit to one of the city's most popular watering holes, we'd answer. Christmas is already in full swing at Maddhatter's with something new to try, taste, or experience everyday. The difficulty lies in deciding what to choose from their extensive designer cocktails menu. (Although if you're going for a warm fuzzy feeling in your belly, we recommend the Gingerbread Eggnog!)
While you're there, receive a $25 gift-card when you purchase a $100 gift-card for a loved one – exclusively during the holiday season.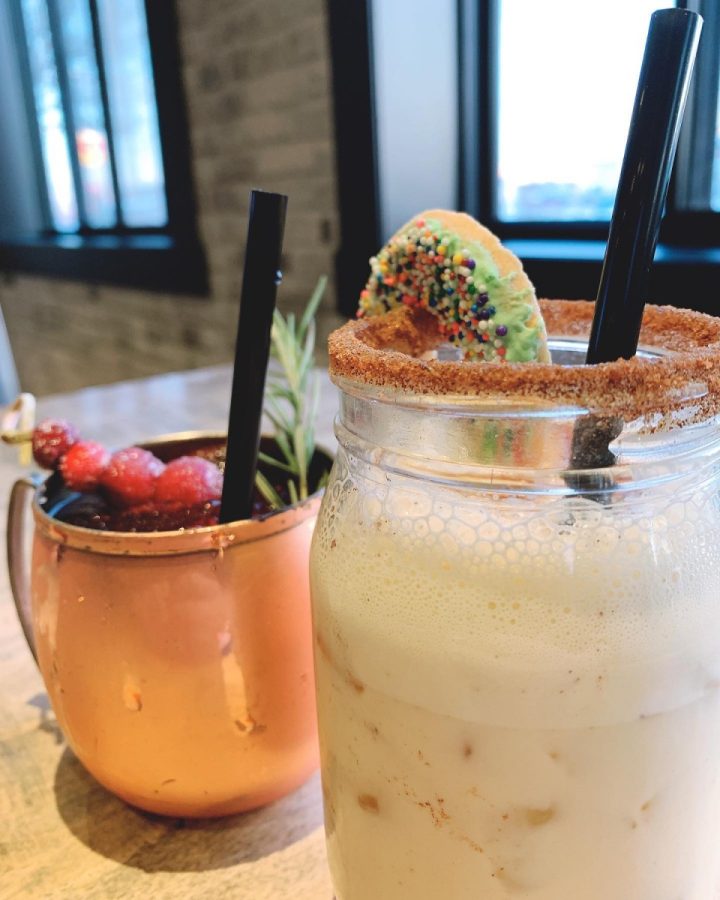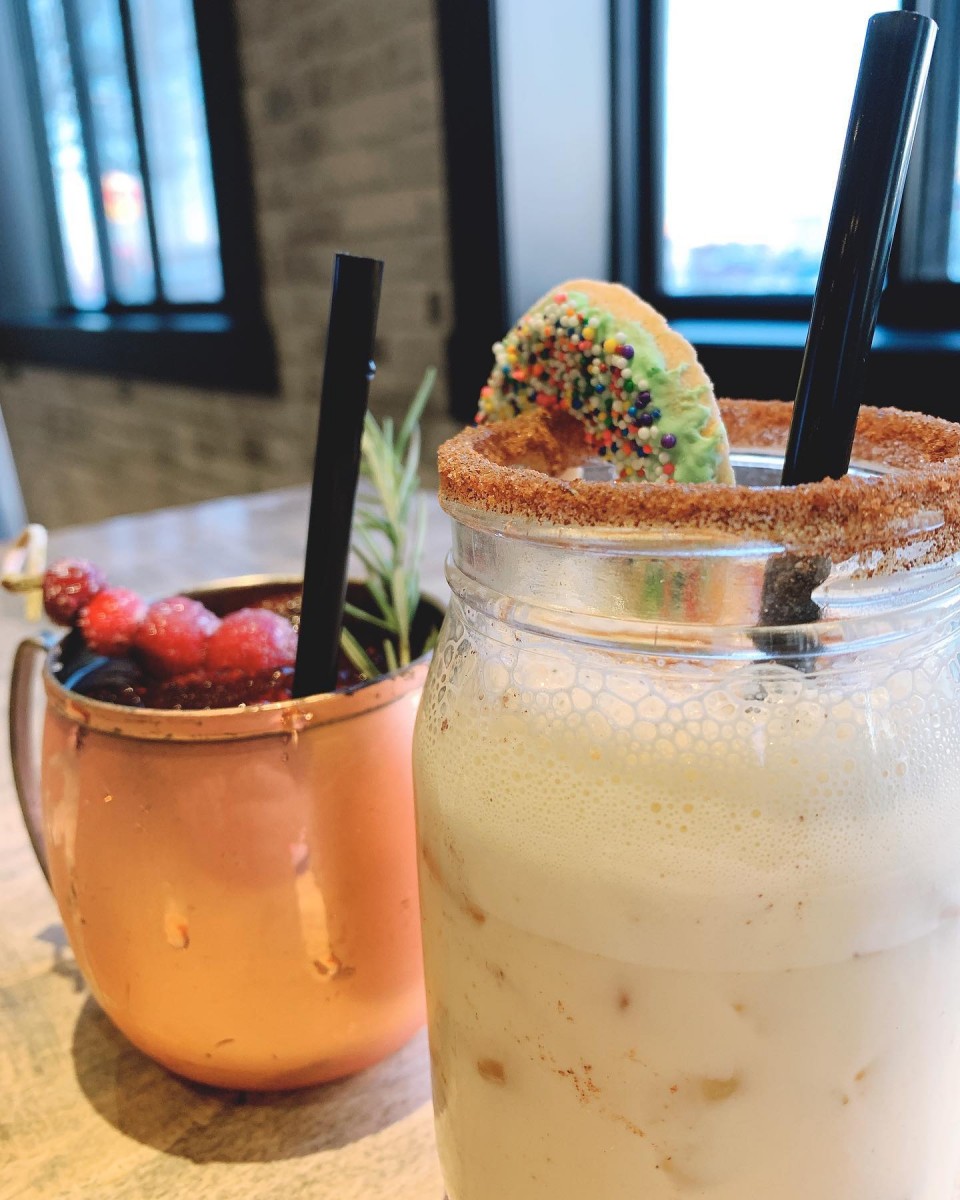 Whether you make it your mission to visit all of these events, or just choose a couple of your favourites, we want to see it! Tag us in your Grande Prairie and Region photos on Instagram (@gp_tourism), or use the hashtag #GPTourism on both Instagram and Facebook to share your Christmas experiences.
Happy Holidays!
(Please ensure you double-check the event dates and times before visiting, as they may change due to the COVID-19.)