Feel like kicking it up a notch this season? We have the perfect plan for you – including winter sports, soul-warming cuisine, and our word that it will be a trip you won't soon forget! So if you think quiet nights at home are overrated, head south of the city for a day (or make a weekend trip of it!) and explore the snow-covered landscapes that our region has to offer.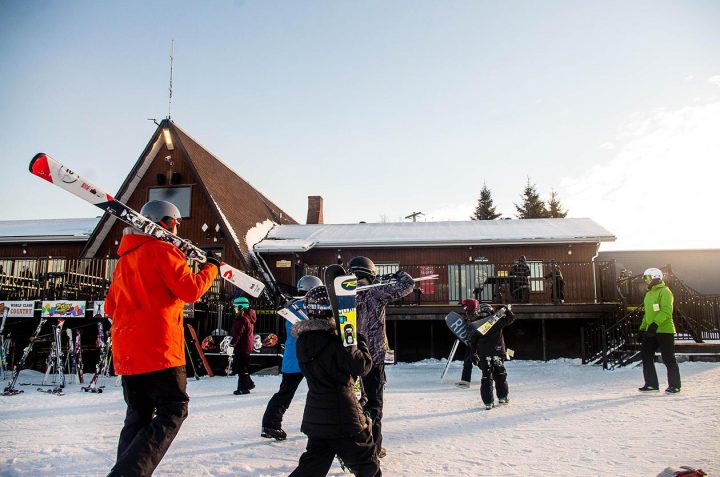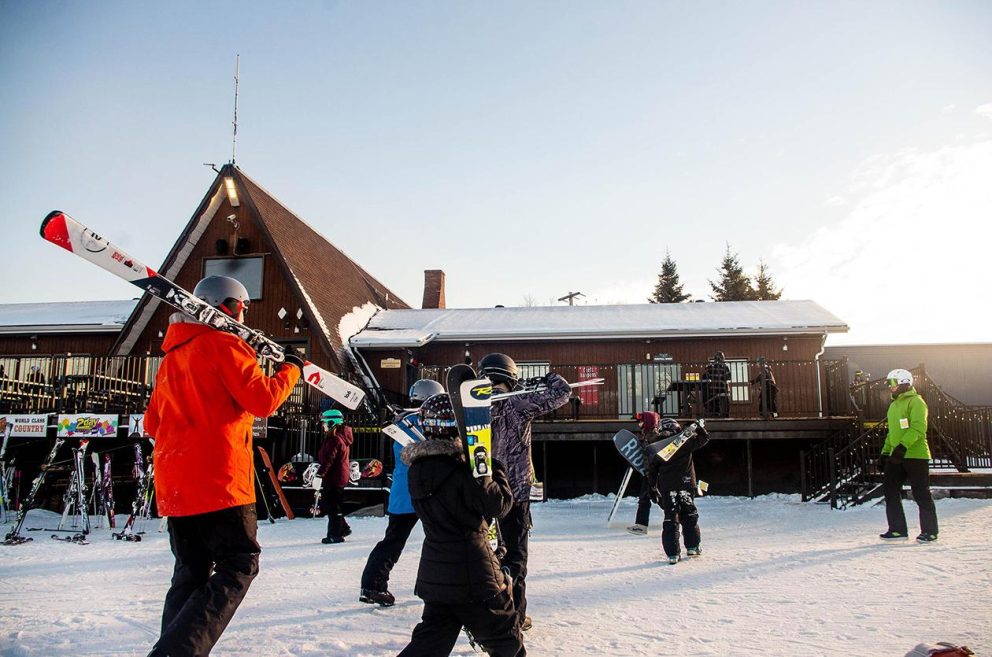 Length: 1-2 days
Fuel up for those high-octane activities with a hearty breakfast at the Dunes Golf & Winter Club (COVID-19 restrictions may affect current opening hours). Enjoy your meal while taking in the delightful view of the Wapiti River Valley and local wildlife. It's the perfect way to inspire your inner adventurer and hit the snow running!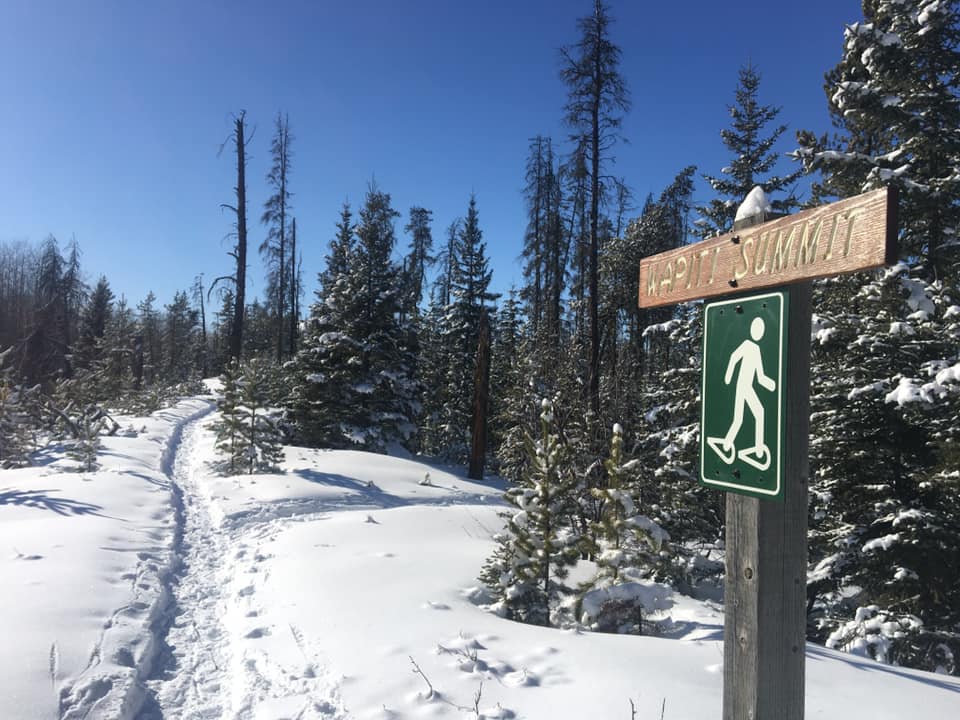 Ready to experience the snowy back-country of Grande Prairie? Grab your ski gear or snowshoes (or both) and whoosh your way through 35 kilometres of untamed wilderness! Get your sweat on with a cross-country skiing experience like no other, complete with a heated day lodge to rest and replenish yourself mid-journey. Prefer traversing the snow in snowshoes instead? Keep calm and march on through the fresh, powdery snowshoeing trails.
(Tip! You'll need to either purchase a day pass or annual membership to enjoy the Wapiti trails. You can do so on their website here.)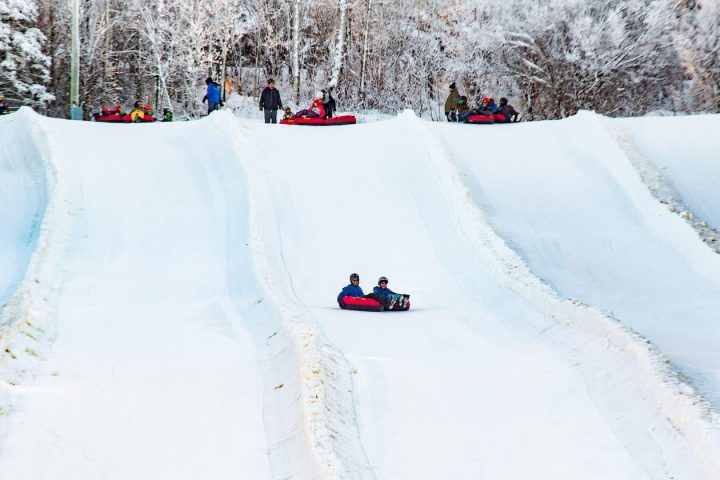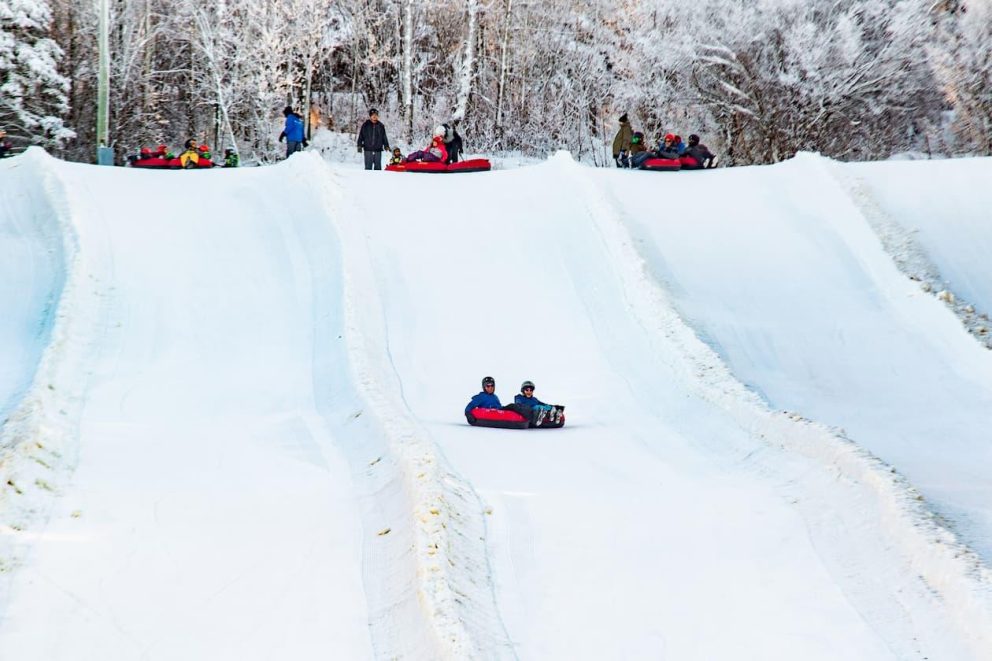 Need a little grub before the next set of activities? Head over to Grovedale Golf & Country Club next (COVID-19 restrictions may affect current opening hours). Situated just a 5 minute drive up the road from Nitehawk Year-Round Adventure Park (your next destination!), the club offers a unique menu with must-try delicacies – like the Nova Scotia Lobster & Chevre Pizza, for example.
After that, it's time to choose your pick from the various activities offered by the Nitehawk ski hill and multipurpose recreational area. We especially recommend the Aquatera Snow Tube Zone for a fun family time. (Did you know? This year will feature GLOW Tubing, a new addition that enhances your snow tubing experience with blacklights, lasers, and music.)
Please remember to book your passes online as the ticket window will be closed in accordance with current health and safety regulations.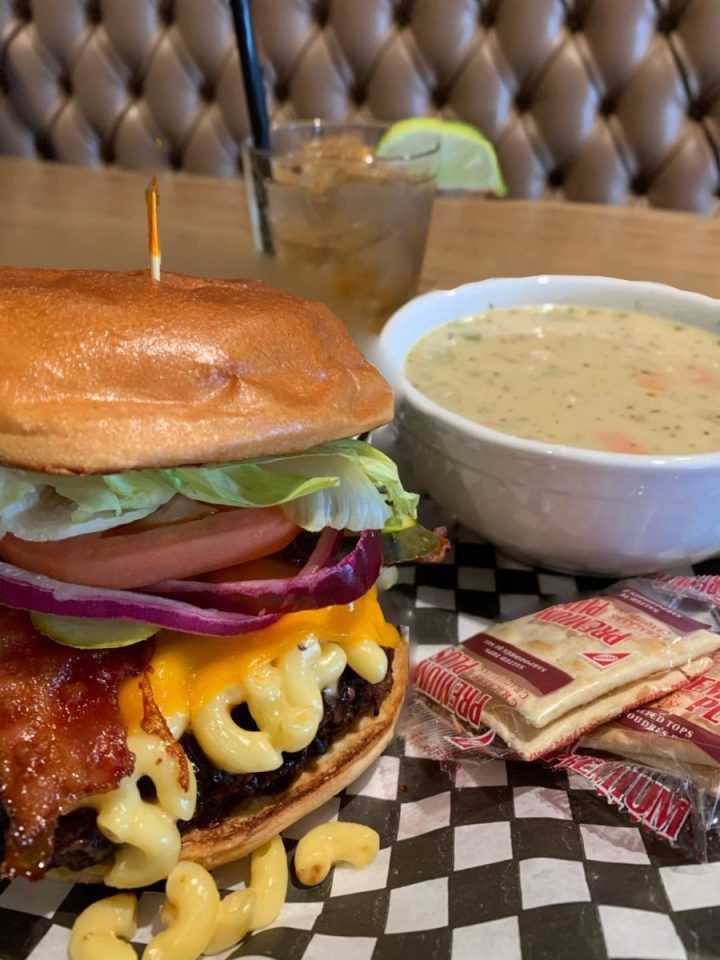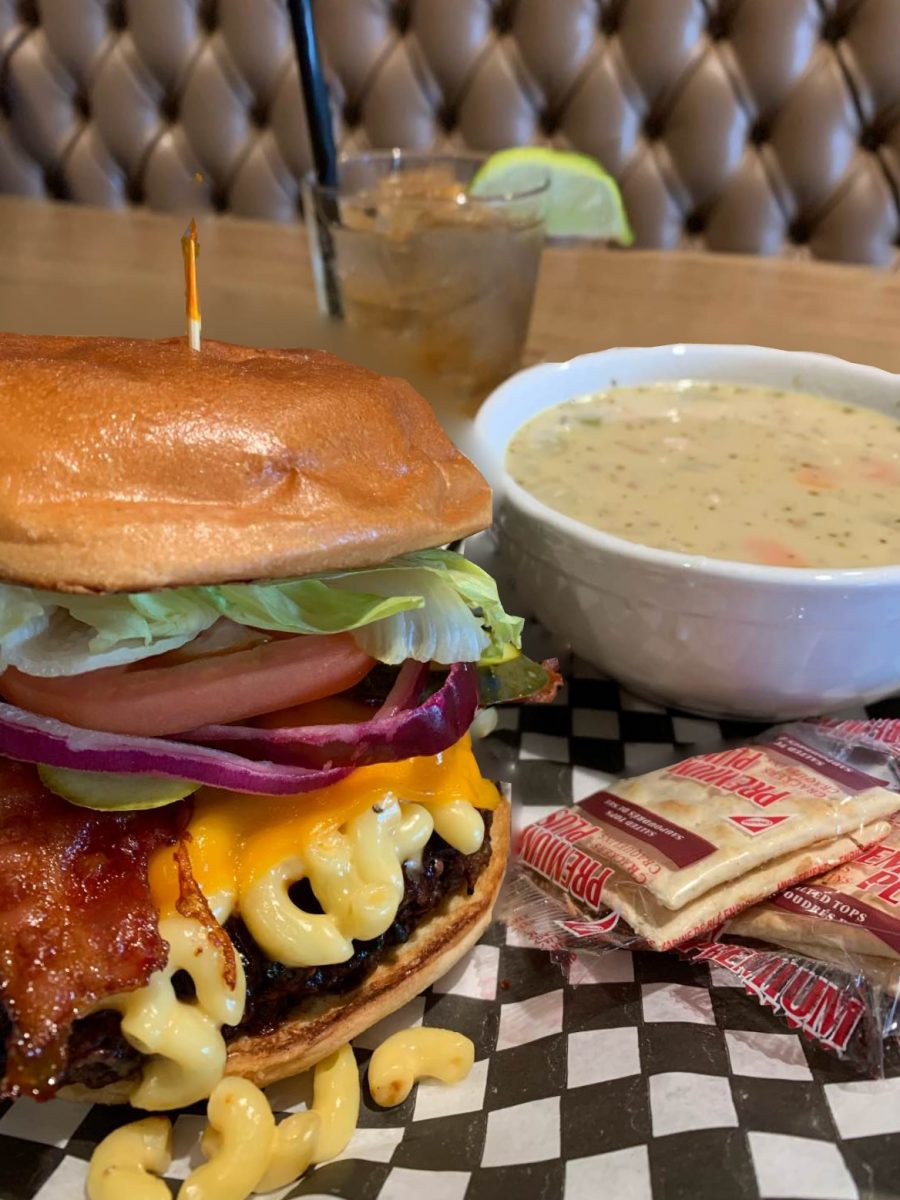 We're sure you must have reached your fitness goals by now, so how about grabbing a table at the Red Rock Urban BBQ (COVID-19 restrictions may affect current opening hours). It's one of the local favourites, and with good reason. All of their meats are smoked for an expert 5 to 14 hours, and with accompanying menu items such as waffle fries, mac 'n cheese, and dill pickle soup – you won't be disappointed!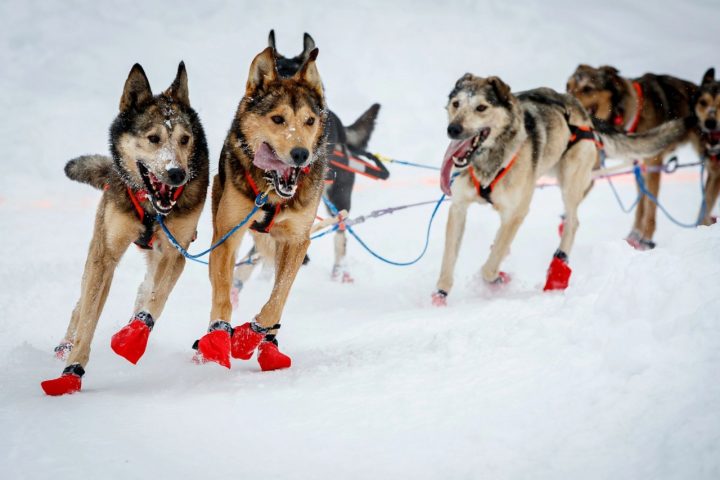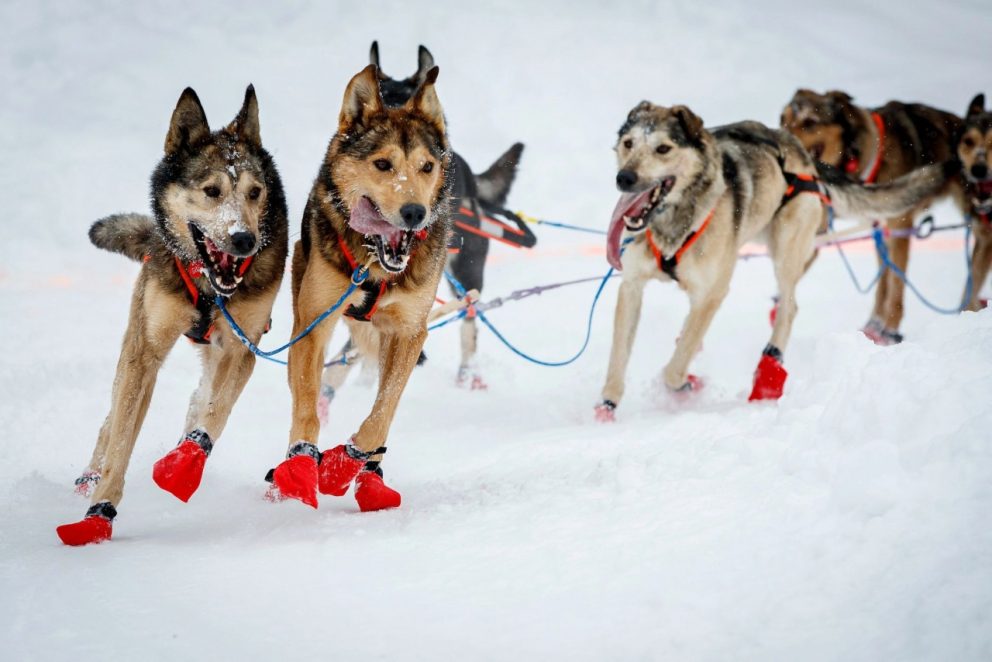 Up for one more thrilling adventure? Go for a ride with Aaron Peck and his fantastic team of Elevation Sled Dogs. Spend quality time with the powerful and elegant creatures, and take a moment to admire how they've adapted to make running in the snow look easy. You will also get a mug of hot chocolate to enjoy in the wilderness halfway through your ride. Adorable dogs, snowy trails, and the opportunity to experience an age-old transportation method. Did we mention they also offer a Night Rider experience? Choose your expedition and be sure to book your tour in advance here!
Phew! If you can squeeze that all in to a day or weekend, we can guarantee it's bound to be a great one. We can't wait to see your Grande Prairie snowy escapade photos on social media. Tag us @gptourism on Instagram, or use the hashtags #GPTourism and #GrandePlan for a chance to be re-posted.
Interested in what else is going on in our region? Check out our Grande Plan page for more ideas.