The birds are chirping, the snow is melting, there's a hop and a skip to everyone's step – spring has sprung! We have put together a list of top things to do in our region this spring, keeping in mind the back-and-forth weather tendencies as well as the ongoing health restrictions.  
But rain, shine, or snow, the renewed sense of excitement for exploring and adventure this time of year is palpable, and we look forward to seeing how you use our region this spring to do just those things. 
1. Go camping
Many of our local campgrounds are opening up May 1st for what's sure to be a busy 2021 camping season. Pack up the tent or trailer (or rent an RV) and head to our campground listing page to reserve your spot.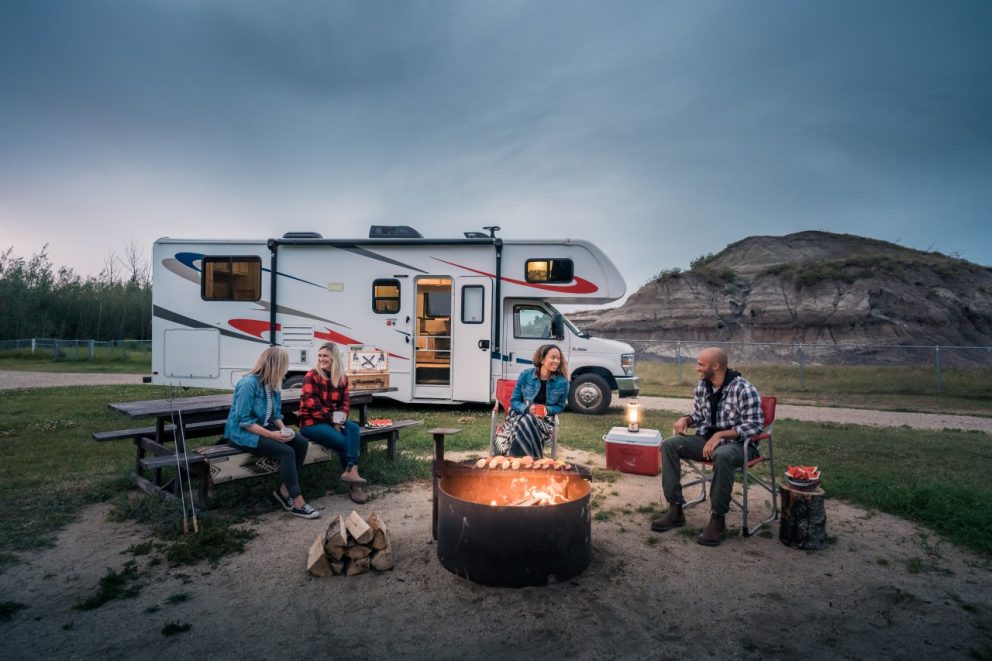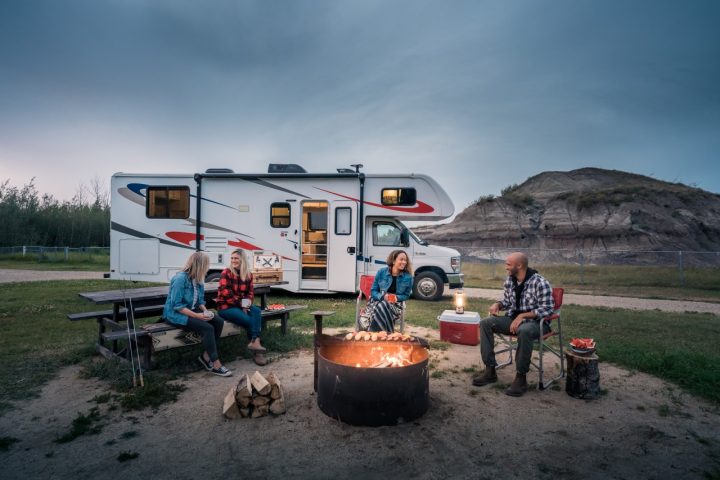 2. Make these at-home cocktails
Local distillery Latitude 55 has the perfect line-up of spirits to experiment making homemade cocktails for those sunny days spent on your deck or driveway. Check out some of their recipe ideas here!

3. Visit a local food truck
Grande Prairie is now home to over a dozen food trucks. Some of our favourites are listed here! You can also visit the "Food Trucks of GP" Facebook page for updated times and locations.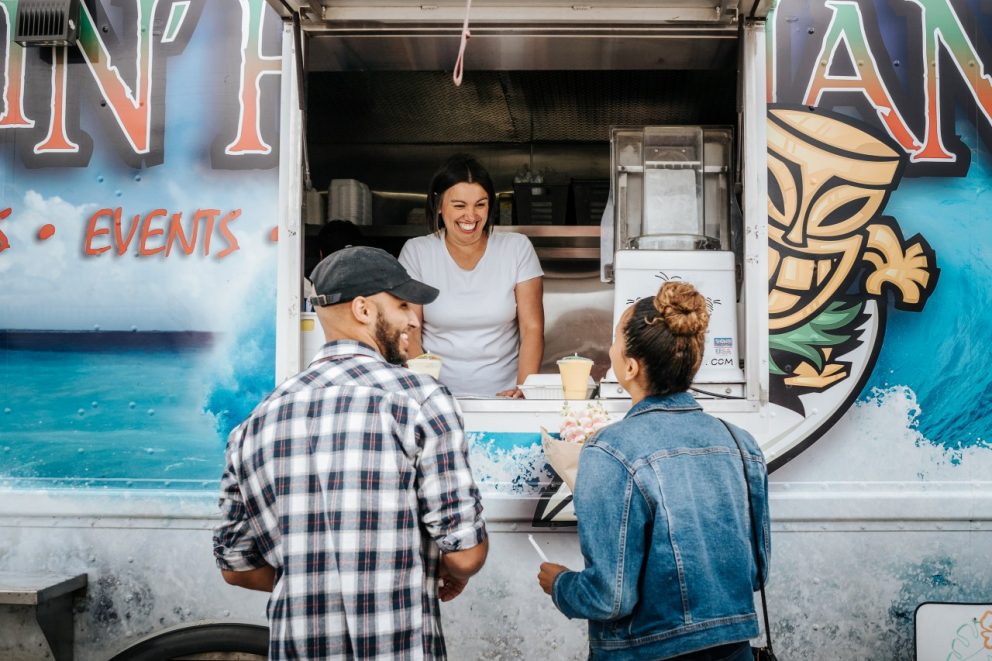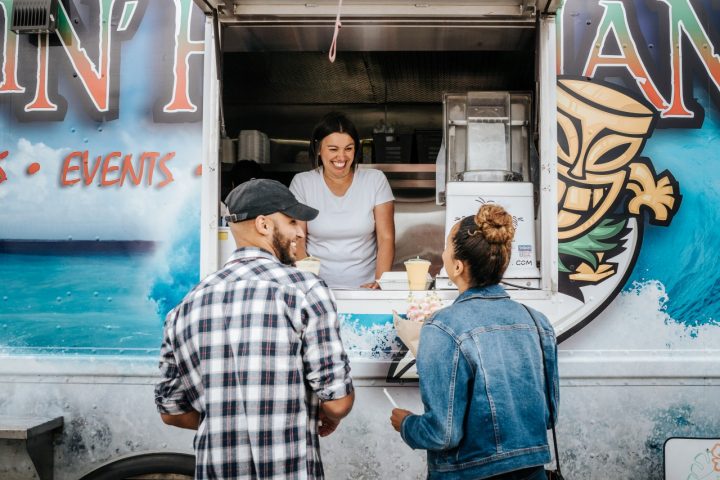 4. Read a library book in ONE of our city parks
Take advantage of the curb-side pickup option at the Grande Prairie Public Library and head to a local park, book in hand, to soak in that springtime sun.

5. Try your hand at disc golf
Did you know that disc golf was invented right here in Canada? The game has modernized since the early 1900s from tin lids, to proper "discs" – otherwise known as frisbees. You'll find three disc golf courses in and around Grande Prairie: Thrill Hill, South Bear Creek, and Evergreen Park.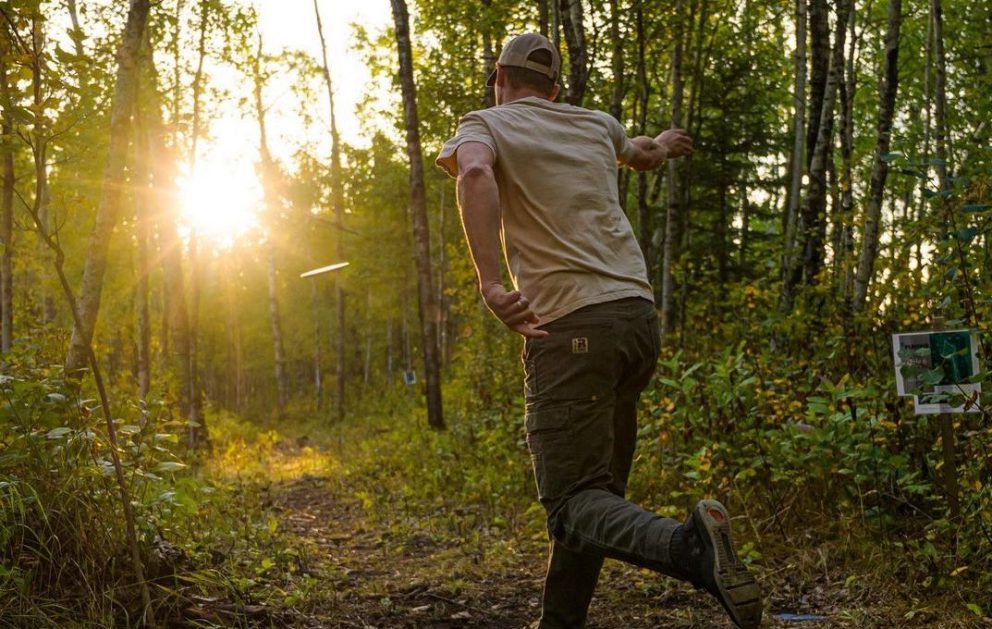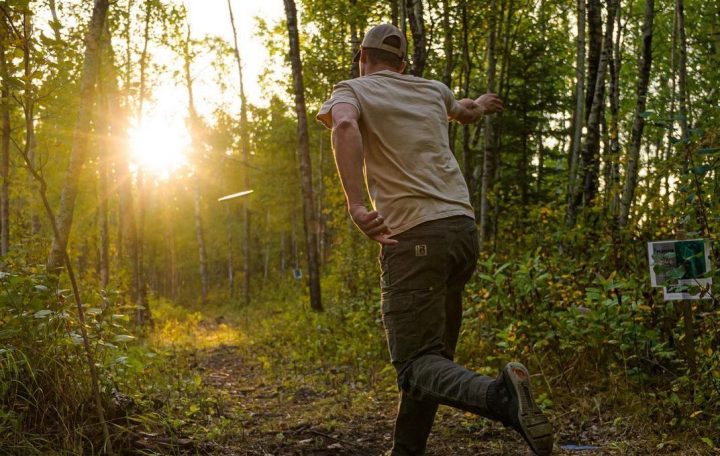 (Photo by Michael Curtiss)
6. Take in a drive-in movie
Drive-in movies presented by the Grande Sunset Theatre at Evergreen Park are BACK for their second year. Opening up to the public on May 21st, be sure to watch their Facebook page for films and showtimes.

7. Enjoy food and beverages on a patio
While indoor dining is on pause, our restaurant industry has done an amazing job at adapting by opening up springtime patios and offering take-away food. Grab a drink, have a bite, and enjoy the warm days when they come around – our businesses will appreciate your local support! **Update: As of May 10th 2021, patio dining will also be temporarily suspended across Alberta. Please refer to the Alberta Health website for current regulations.**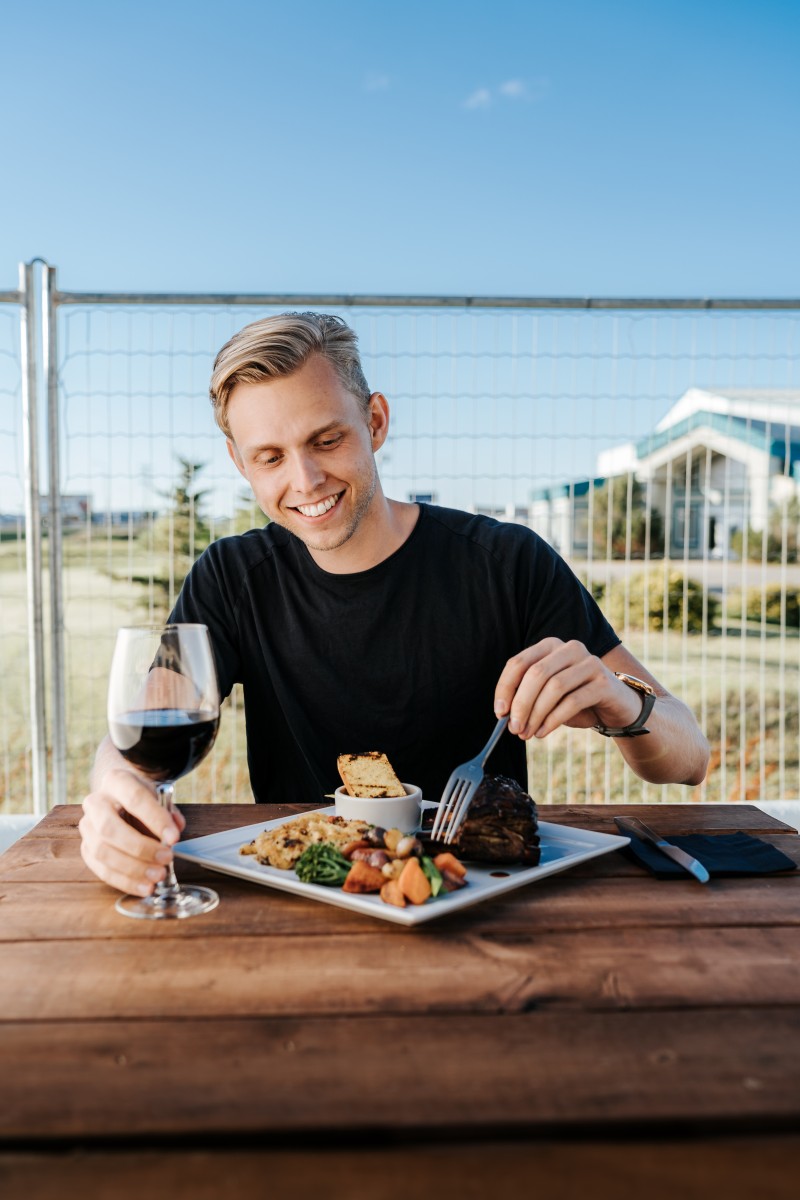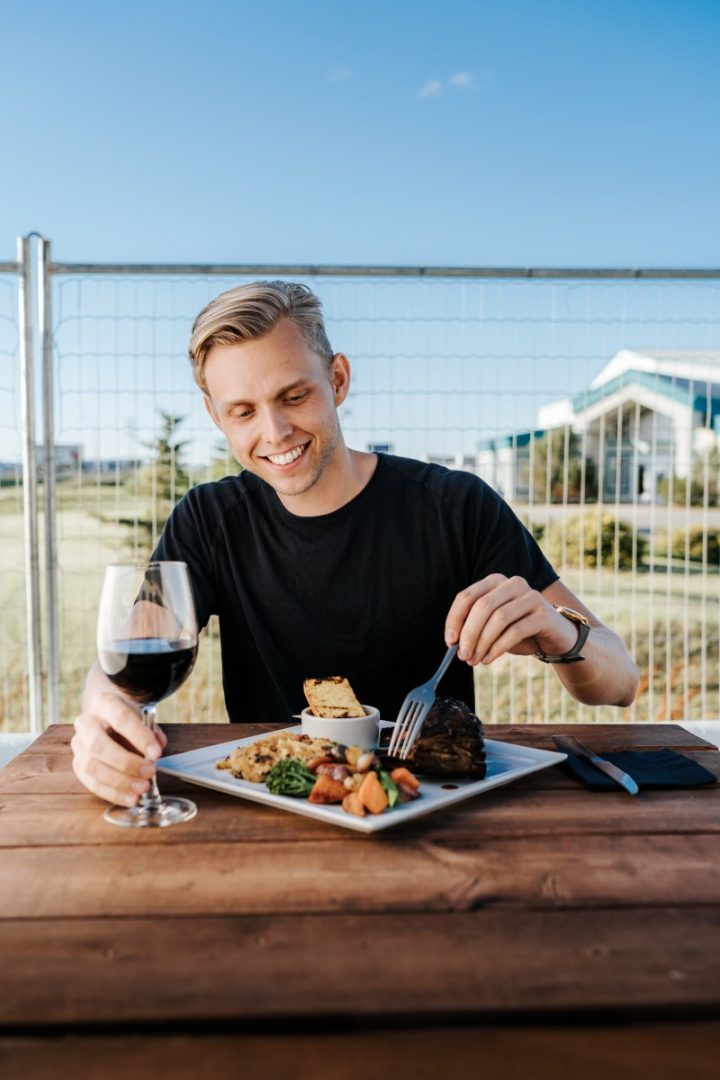 8. Walk or cycle through our trail systems
One of the biggest perks of our northern locale is the extensive network of trails and paths we have to offer. From paved residential trails that weave through our city, to forested pathways that take you through nature, there is no shortage of new places to take your feet (or wheels!).

9. Go for a hike
Nearby Grande Cache is a hiker's paradise – with mountainous lookouts, waterfall trails, and a chance to run into some local wildlife, this area is a natural and wild mecca for outdoor exploring.
10. Explore the shops on 100
th
 Ave
A walk through our city centre will have you discovering all kinds of hidden treasures, from clothing and shoe boutiques and curated home interior goods, to used books and iced coffee. Discover over 400 businesses in our small but vibrant core by clicking here!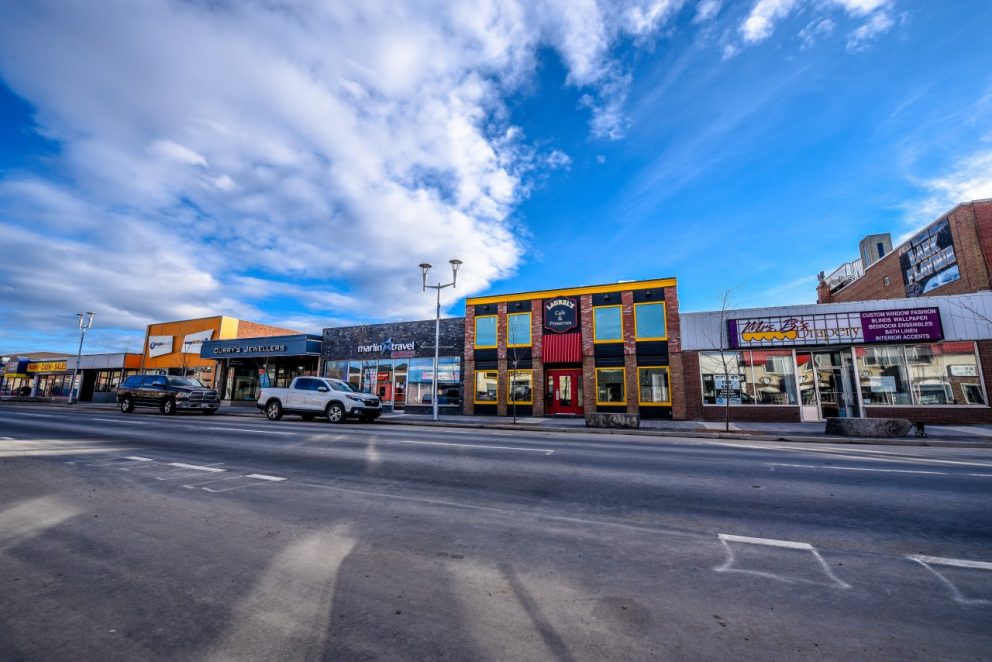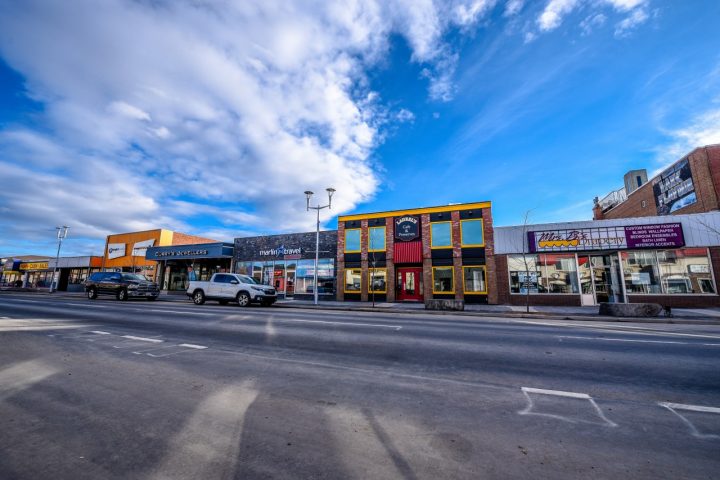 BONUS! 
11. Go for a road-trip around our region! 
Our hand-crafted Grande Plan itineraries take you to different corners of the Grande Prairie region for unique, local-focused adventures that people of any age can enjoy.

Will you take us along with you on your adventures? Tag @gp_tourism on Instagram or use the hashtag #GPTourism so we can see your spring activities and possibly be featured on our page!