Winter in Grande Prairie is like visiting Disneyland… if the central theme were snow! With an average of 55 days of snowfall and a total of 154cm of powder each year, the region is a paradise for winter activity seekers. To help you make the most of your trip (or your very own backyard), we created a roundup of the must-try activities in the region each winter. (Pro tip: Click on each of their headings to be redirected to a blog with more information!)
SKIING
Nothing beats the thrill of whooshing and carving your way down a snow-clad hill – and maybe hitting a jumps along the way! Top that with homemade meals and warm beverages from the local chalets, seasonal events and ski clubs, and certified instructors at all major hills and you can tell why we highly recommend skiing in Grande Prairie and area.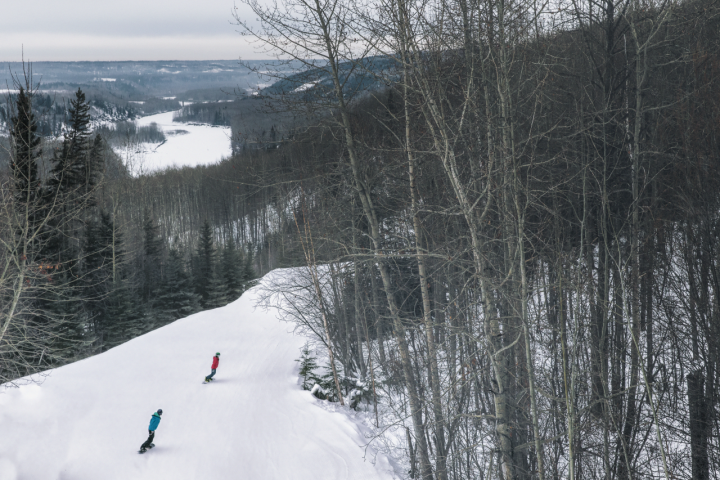 SNOWMOBILING
There's a reason snowmobiling is a 9.3 billion-dollar industry in Canada – many believe the quality and quantity of snow is arguably the best in the world! Alberta leads the fray with guaranteed snowfall every year and a winter sports season that stretches from October through April. Plus, the Kakwa area of our region is well-known across western Canada for its mountainous terrain and lush powder.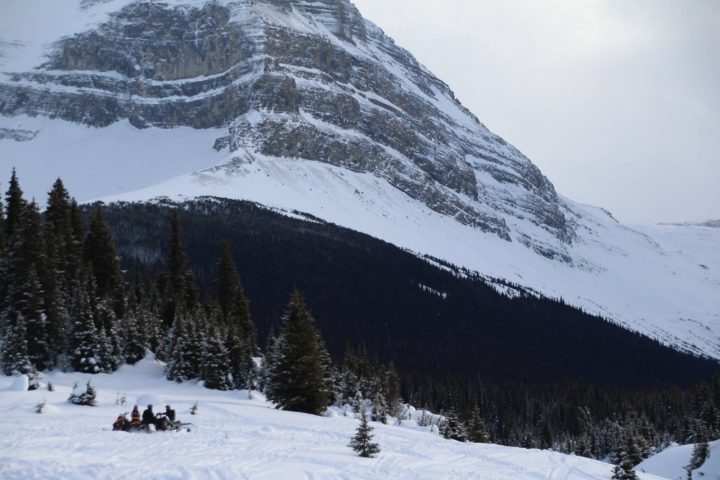 ICE FISHING
Ice fishing has evolved quite a bit through the years. No longer just about propping up a plastic chair and braving the cold winds that blow across the lake, you can now make it a fun family experience no matter the weather by renting (or buying your own) heated portable hut. The Grande Prairie region has several ice fishing spots for you to enjoy!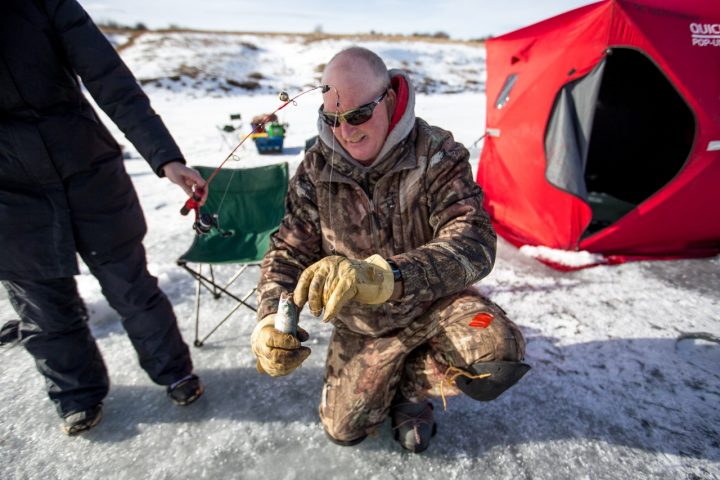 Cross-Country Skiing & Snowshoeing
The local cross-country ski trail systems invite a melting pot of experienced athletes, social club members, and first-timers alike. The reason? Cross-country skiing is a chance to experience the great boreal forest of our northern region – and get in your daily activity while you're at it. If balancing on two thin metal glides isn't your thing, we highly recommend giving snowshoeing a try.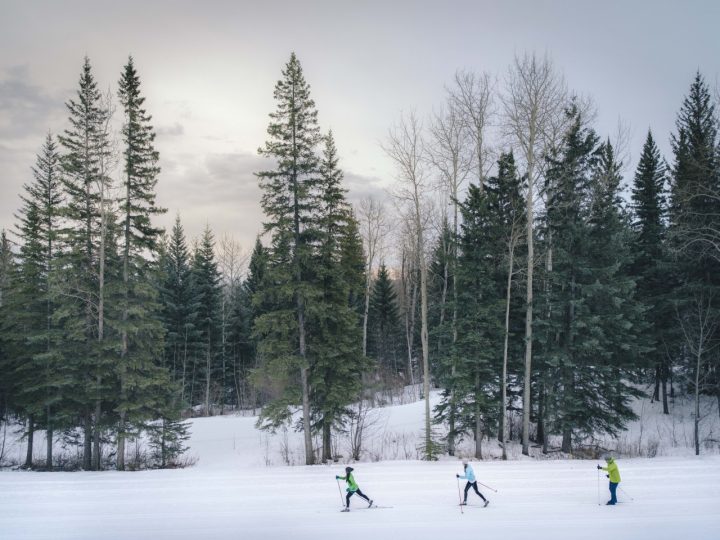 OUTDOOR SKATING
There are several beautifully-maintained skating rinks located both within the city of Grande Prairie and sprinkled across the entire region – including the towns of Sexsmith, Beaverlodge, Wembley, and more. Like the rest of the activities outlined here, skating is extremely popular in Grande Prairie. Some rinks are designed for speed laps, some for family leisure skates, and others designed for a good 'ole game of pond hockey. Take your pick!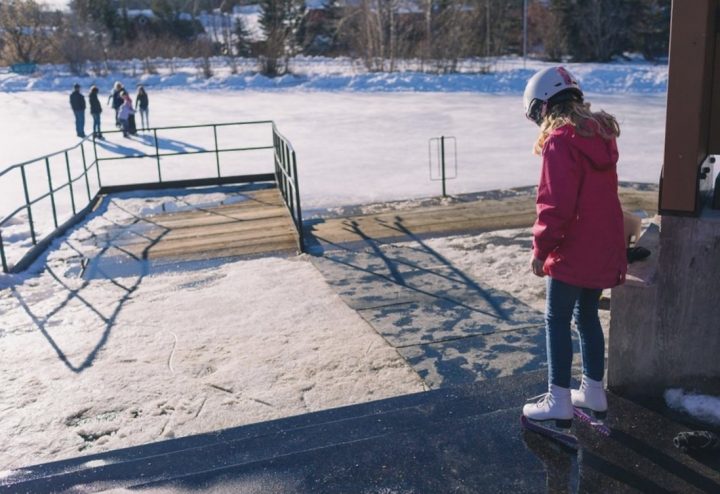 TUBING And ToboGGANING
Sledding down a hill at top-speeds is the one activity guaranteed to bring out the kid in all of us (not to mention, it doesn't require any skill or lessons! *phew*). With a variety of hills in the city centre, some epic hidden gems in neighbouring towns, and of course professionally maintained tube parks at Nitehawk and Little Smoky sprinkled in there too, grab your sled of choice and get ready for an optimal winter's day in our region.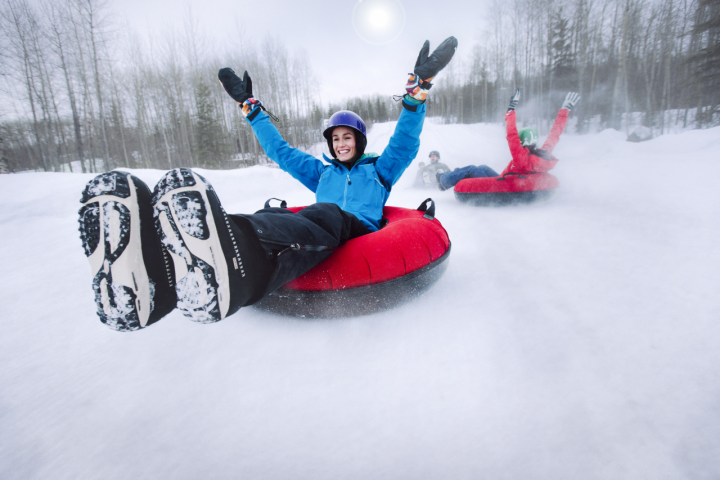 DOG SLEDDING
The Grande Prairie region is also home to one of the most unique (and exhilarating!) winter sports you might ever try: dog sledding. Located within Evergreen Park, Aaron Peck offers his Elevation Sled Dog Tours to the public when he's not racing to victory at the annual Iditarod in Alaska. You won't want to pass up this once-in-a-lifetime thrill next time you're visiting our region!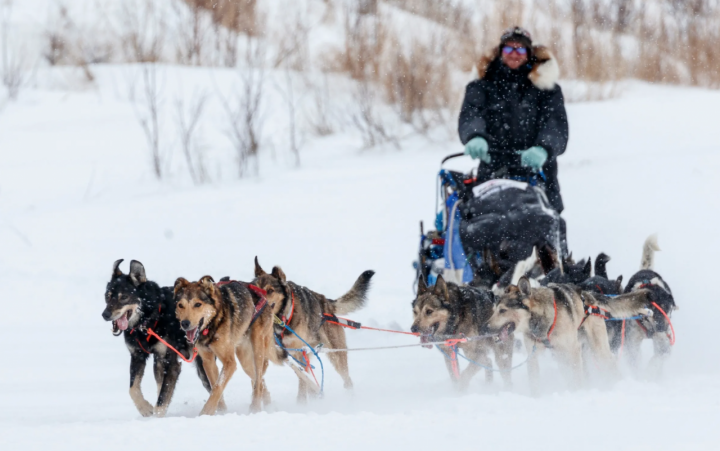 Note: Please remember to check all venues for updates before visiting as timings and rules are subject to change due to health restrictions.
Also, remember to let us know if you decide to spend some quality winter time in our region by using the hashtag #GPTourism on Facebook and Instagram!