The holiday season is here already, and we're sure many of you are aching to get together with your loved ones to celebrate. For those hosting people here in the Grande Prairie region, this is the perfect opportunity to show off what we love about living in the area! It's been awhile since we've been able to host friends and family for the holidays, so we've put together this handy guide to give you a small assist in making your holiday get-together a fun and memorable one.
Treats and Apéritifs to Delight Your Guests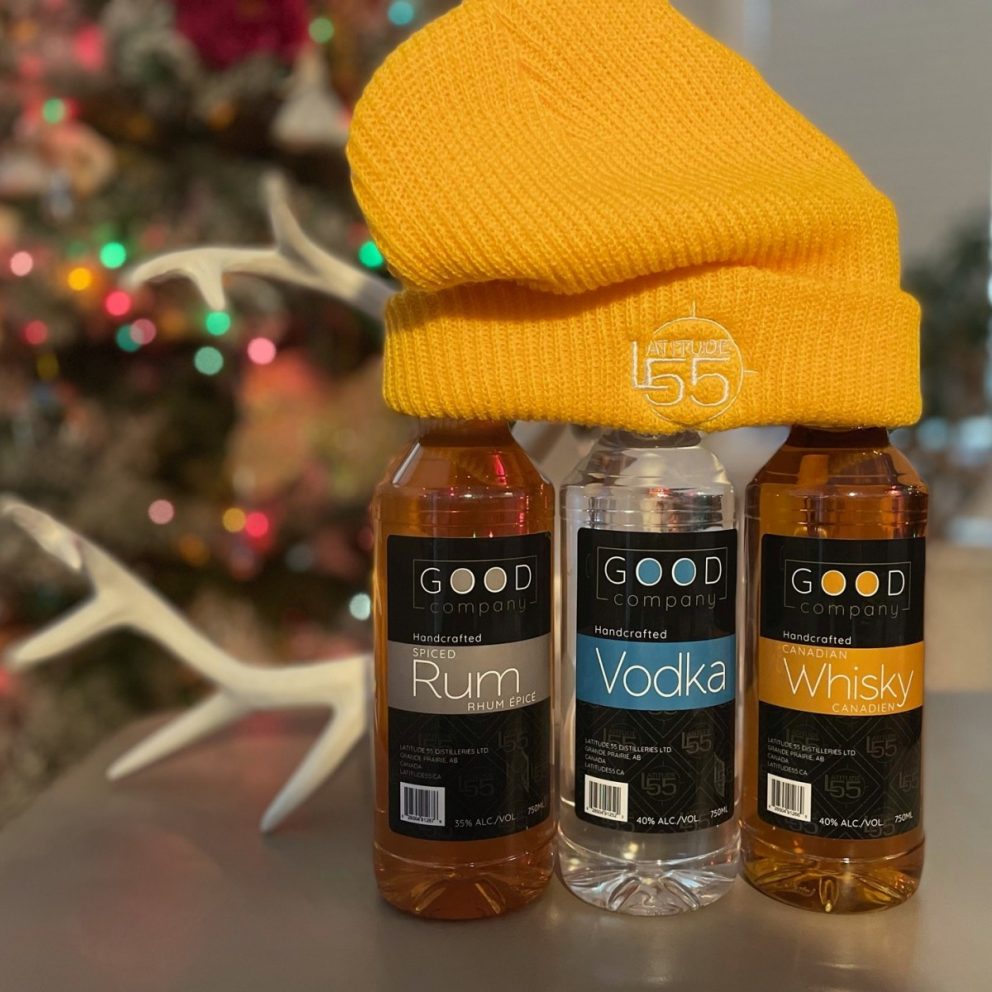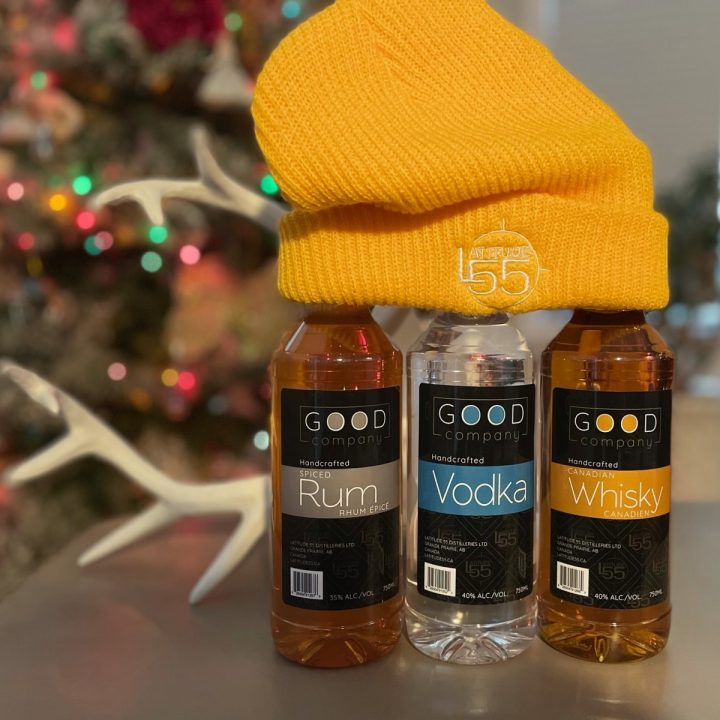 Everyone loves a host who is well-prepared with plenty of snacks and drinks to keep the party going. Why not show your guests some of the local fares that the Grande Prairie region is famous for? For drinks, something from a local producer will be all the more special. Check out the delicious wines from Broken Tine Orchard, or treat your guests to an award-winning mead from Stolen Harvest Meadery. Latitude 55 and Broken Oak Distilling Co. are also great sources of spirits for your holiday celebration, and if you're looking for something a little different, The Joosed Moose Winery offers Saskatoon and other fruit wines and mead, all made with locally grown fruit and honey. If you're looking for tasty treats, OMG! Cupcakes is a great local business catering to the sweet tooth of you and your guests. And for fresh locally-sourced foods, check out any of our regional Farmers Markets.
Sometimes, hosting everyone is not an option. Maybe there isn't enough room for your sister who brought along her 3 kids, 2 golden retrievers, and a partridge in a pear tree. (Or maybe you just want a break from having to entertain the in-laws – we're not judging!). Whatever the reason, there are a number of great hotels in the area to lighten your load this holiday season. In fact, you can take advantage of the current promotion going on that will get you free passes to the Northern Spirit Light Show event at Evergreen Park as well as a $50 gift card redeemable at any downtown Grande Prairie business when you book a minimum 1-night weekend stay at either the Sandman Hotel, Encore Suites, or Service Plus Inn. It's a great deal, especially since it means you won't have to provide housekeeping duties for your guests! Simply call or email the participating hotels to book today.
How's that Christmas list coming?
Have you finished your Christmas shopping yet? The big day is fast approaching, but if you haven't gotten everyone on your list the perfect gift yet, there's still some time left — and there are a number of markets and shops ready to help out. The Grande Prairie Farmers Market Christmas Show from December 2-4 invites you to drop in at the TARA Centre in Evergreen Park to support our local crafters.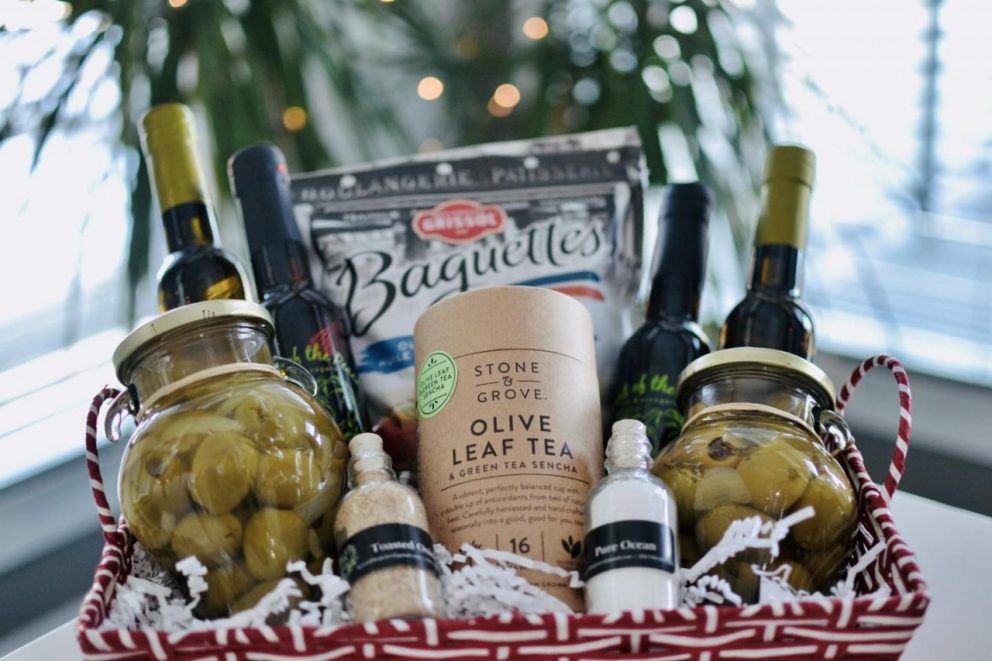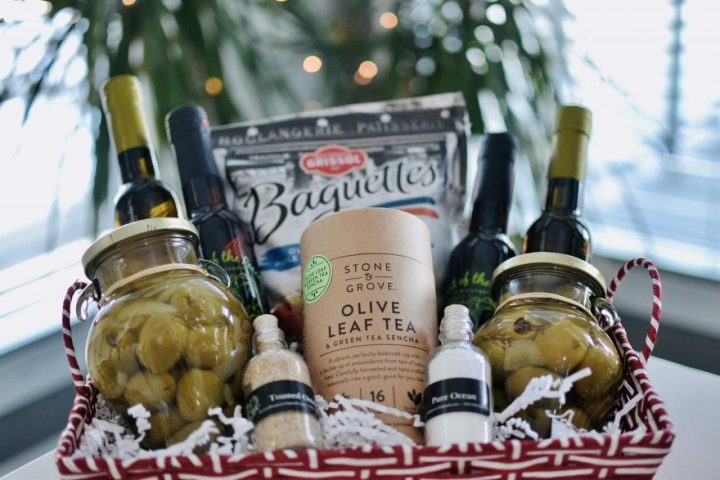 The Beaverlodge Christmas Craze, held on December 3rd, features holiday shopping, tree decorating, a light-up contest, and a visit from Santa, a holiday event you won't want to miss! Also worth checking out is the Christmas Show and Sale at the Centre for Creative Arts, held from December 3-24. The show will feature artwork and handcrafted gifts created by local artists.
For more gift ideas with a local flair, be sure to stop in our own curated gift shop at the Visitor Centre in Centre 2000. Looking for stocking stuffers? Al's News is a great shop in our beautiful downtown which features all kinds of interesting and unique gift ideas that fit nicely in those Christmas stockings. And finally, for anything else that you haven't been able to find, a stop at the Prairie Mall will likely finish off your Christmas list!
Holiday Experiences that will Entertain
The holiday season isn't just about eating, drinking, and gifts: it's also a great time to get out and see what the community has to offer. As previously mentioned, the Northern Spirit Light Show at Evergreen Park is a seasonal favourite and one of the largest light displays in the province!
How about a day trip to Nitehawk Year-Round Adventure Park? Skiing and snowboarding on their beginner to advanced runs is always a great experience, and they also boast a terrain park with a half-pipe, tabletops, rails, and many other features for skiers and riders of all abilities and ages.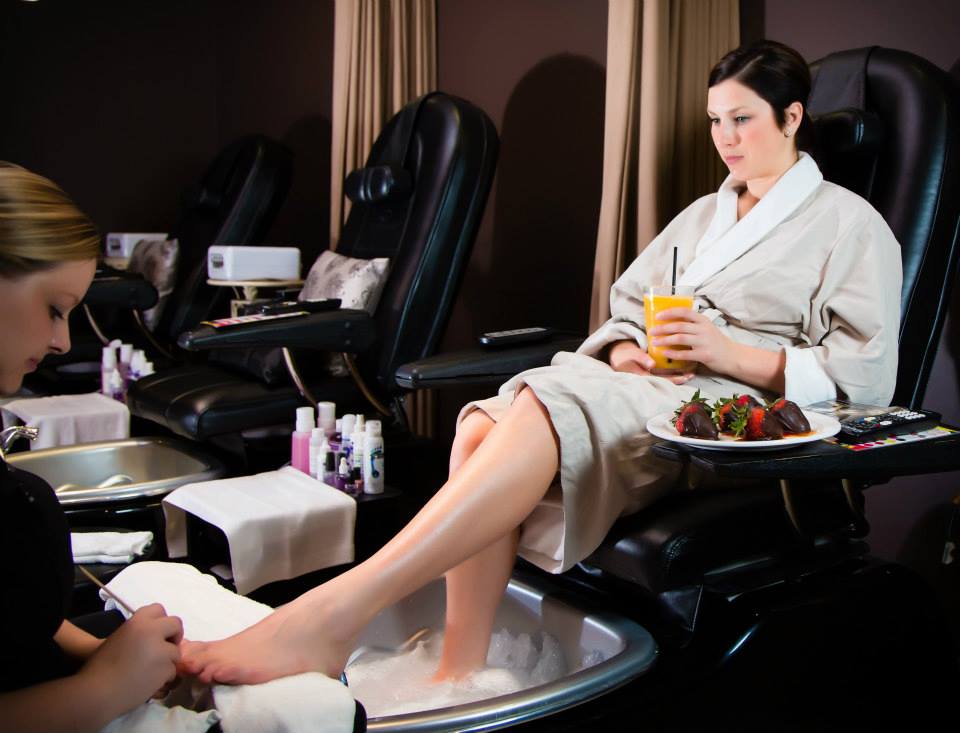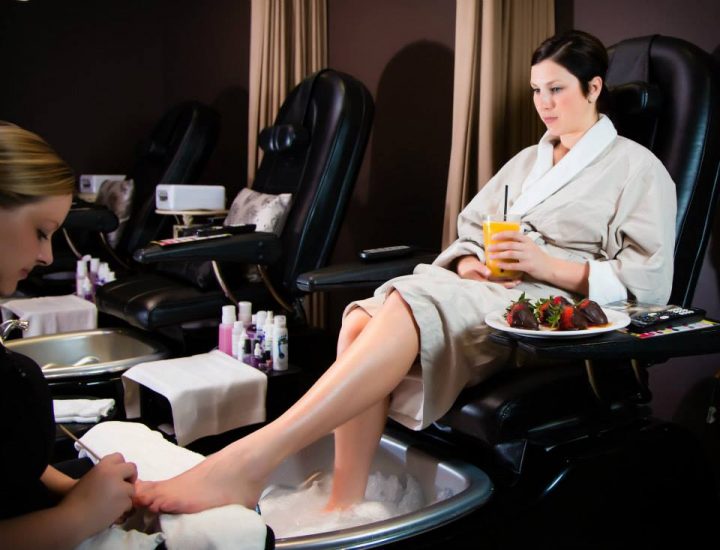 If staying inside and warm is more your speed, there are experiences for you, too. Treat yourself at The L Spa & Wellness Centre for a pedicure, facial, body treatment, or a luxurious massage. The L Spa is one of only 5 spas in Alberta to achieve Leading Spas of Canada's Quality Assurance Approval, and they are definitely worth checking out!
Another way to still keep warm and experience the culture of Grande Prairie is to visit our various art galleries. There are always fascinating exhibits and shows to see, and if you are interested in learning to make art yourself, check out the classes at The Centre for Creative Arts. And if live theatre is more your speed, you'll want to make some time to catch A Christmas Concert at the Grande Prairie Live Theatre. Featuring all local talent (both performing and directing), the GPLT always puts on an amazing show!
Low-cost family fun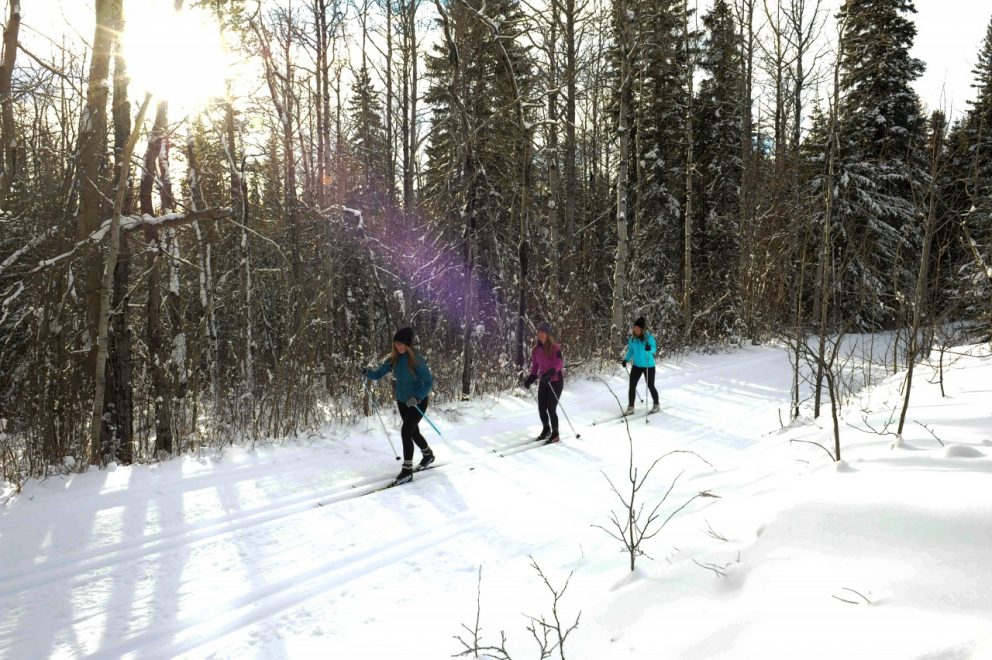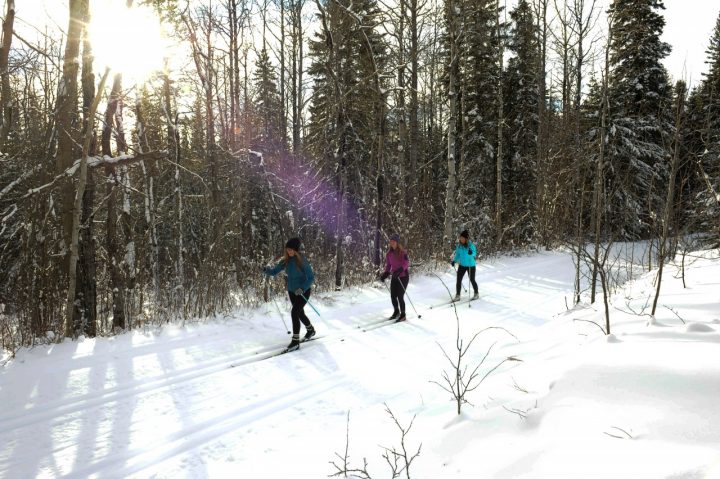 If the budget is a bit tight this year, and you don't have a great deal of time to plan, there are always lots of activities still to do! Thanks to our cold winter months, the Grande Prairie region is a great place for snowshoeing and cross-country skiing, and there are a few great outdoor areas for these two winter sports that we recommend you check out with your family and friends.
Our many great freshwater lakes make ice fishing a very popular pastime during the winter months. Take a look at our handy guide to ice fishing in the Grande Prairie region for some tips on where to find the best fishing spots in the area.
How about taking your guests for a walk through the extensive Muskoseepi Park trails? Kilometres of pathway through the Bear Creek area will guarantee you beautiful sights of our city under a blanket of crystal clean snow.
And finally, once evening comes, you'll want to embark on a Christmas light tour through the streets of Grande Prairie or neighbouring towns Beaverlodge or Sexsmith. There's nothing more beautiful in the holiday season than the sight of homes all lit up with Christmas light displays.
We want to see your experiences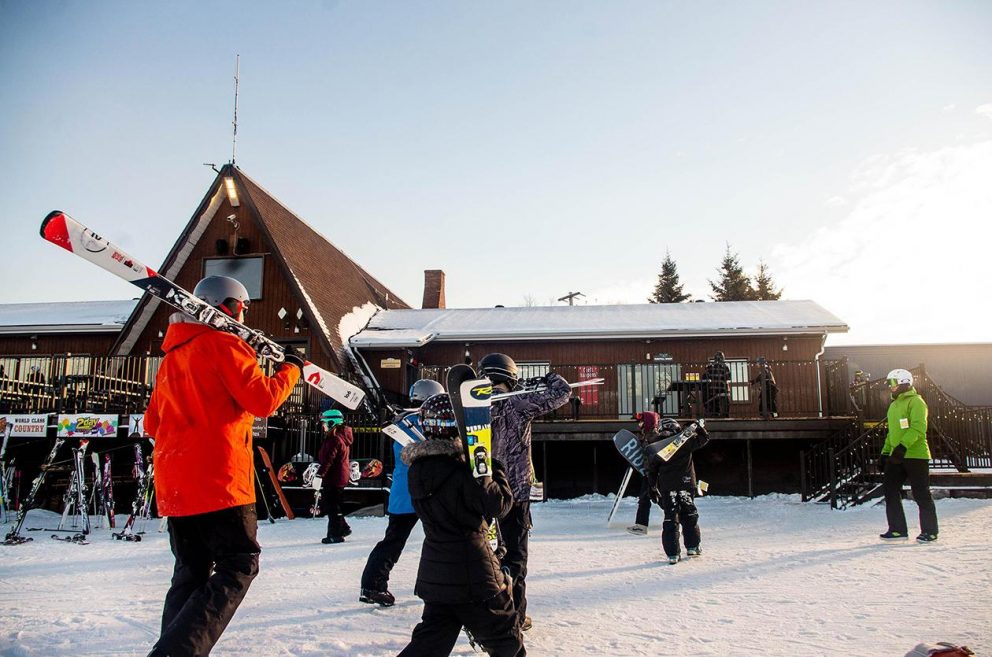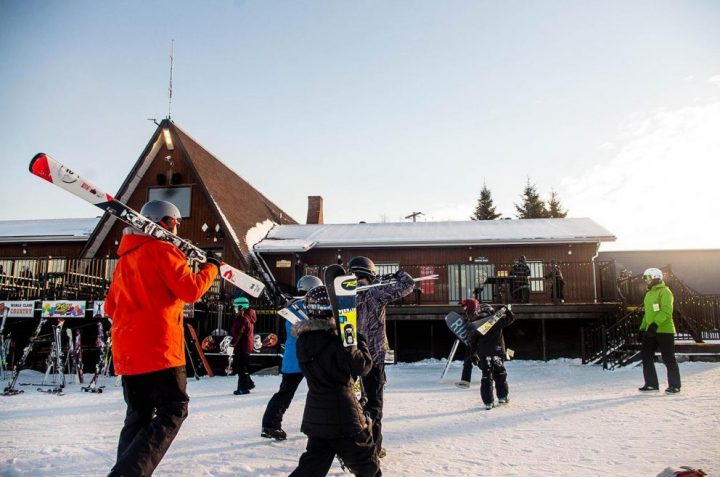 When it comes to showcasing the Grande Prairie region, the best ambassadors are you! When your guests visit, be sure to show them the best that the area has to offer, whether it's the cozy hospitality of your own home along with local food and drink, or regional shopping and shows, make the most of your time together.
And, as always, don't forget to capture all of your memories with plenty of photos. We'd love to see them! Be sure to tag us (@gptourism) or use the hashtag #GPTourism on Instagram and Facebook.
Most of all: have fun and Happy Holidays!