Cross-Country Skiing and Snowshoeing in the Grande Prairie Region
Cross-Country Skiing and Snowshoeing in the Grande Prairie Region
Snowshoeing and cross-country skiing (or nordic skiing, named after the region from which it originated) are two of the most popular winter sports in our region, and for good reason – plenty of snow and plenty of scenic landscapes to explore! Curious to learn more about each sport before we dive into the best places to try them out?
Cross-country skiing can be categorized into two types – classic and skate skiing. The classic version is preferred by beginners or casual skiers, while skate skiing is practiced by the advanced and adventurous skiers. Essentially, classic skiing involves keeping the skis straight when you traverse the snow. With skate skiing, your skis move laterally like ice skates. (No points for guessing which type is faster!)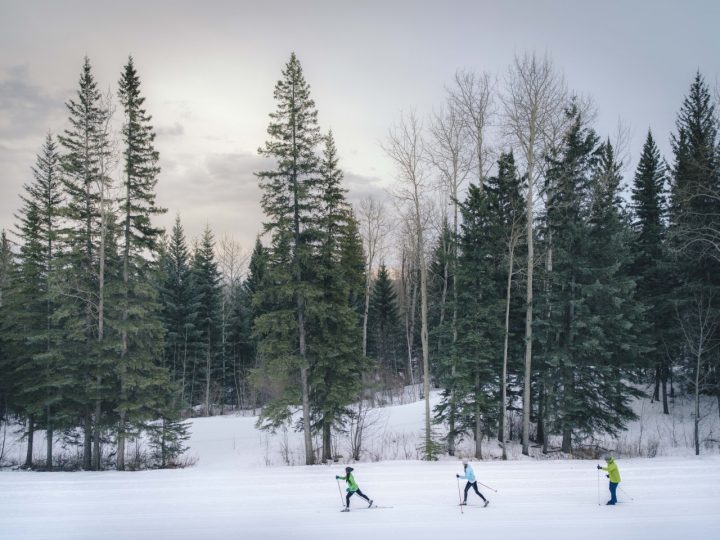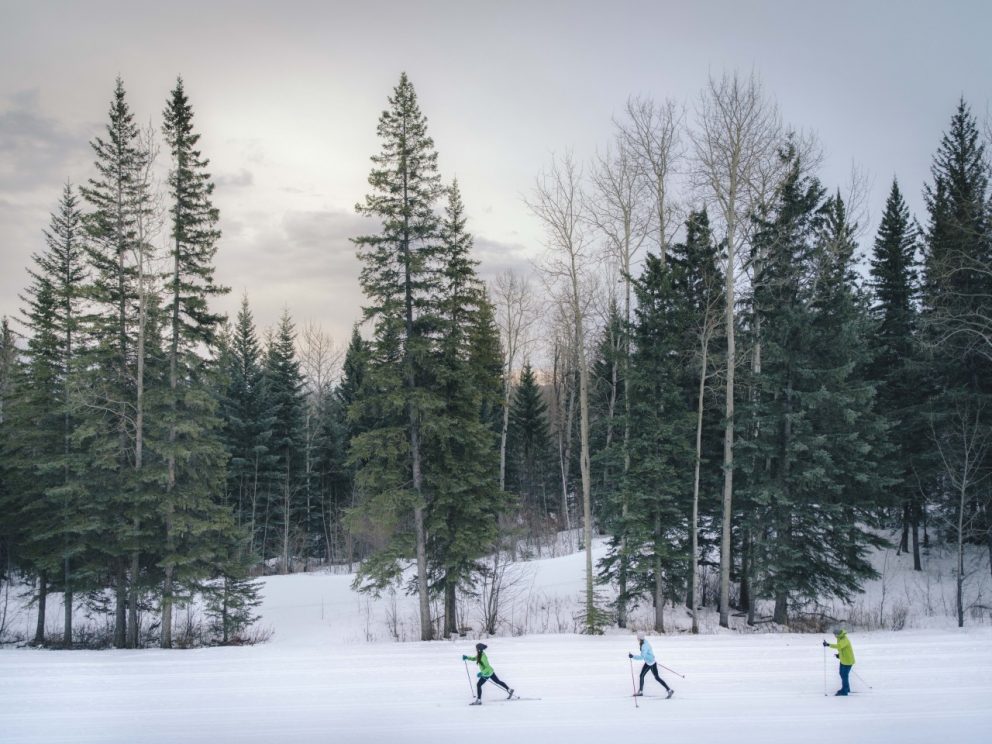 If you're looking for the simplest outdoor activity for all ages, snowshoeing is your answer. Dating back to 4000 B.C. when it was an essential mode of winter transport, snowshoeing is now a preferred recreational activity for many in the Grande Prairie region. The best part? It requires minimal learning and is easy on the pockets! You only require snowshoes, waterproof boots, and – if you feel the need – poles with snow baskets.
Check out these beginner guides to help you if you're just getting started: Snowshoeing Guide and Cross-country Skiing Guide.
CLOTHING, EQUIPMENT, AND PRICE
Ideal clothing options are the same for both cross-country skiing and snowshoeing. These include:
Dress in layers, opting for synthetic or woolen material because it can wick moisture and retain warmth.
Your base layer should ideally be a zippered top so you can vent if you heat up, and zip up when cold.
Your middle layer can include soft-shell jackets and pants that allow you to move and breathe easily.
Your outer layer needs to be waterproof but breathable and offer good protection from the cold and wind.
Finally, always carry hats and gloves or mittens to prevent loss of body heat as well as sunglasses and sunscreen if it's sunny. Also remember to pack all the recommended essentials.
As mentioned earlier, snowshoeing requires very little equipment. You can buy snowshoes for approximately $100 or rent them for as low as $10. Snowshoe poles can be bought for about $40, and snowshoe baskets are $10.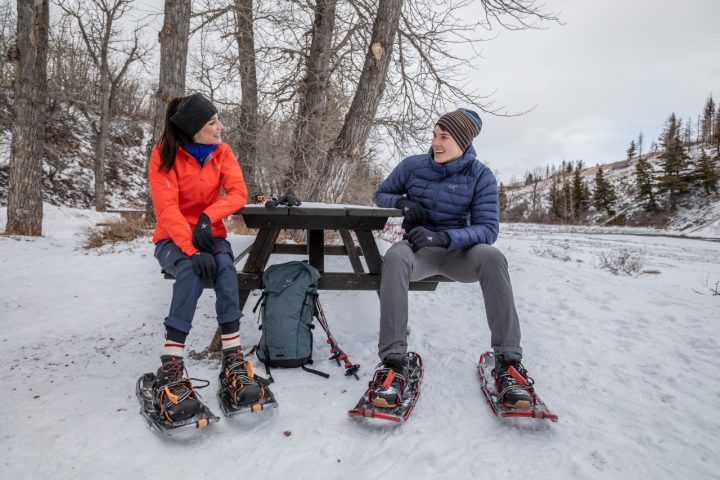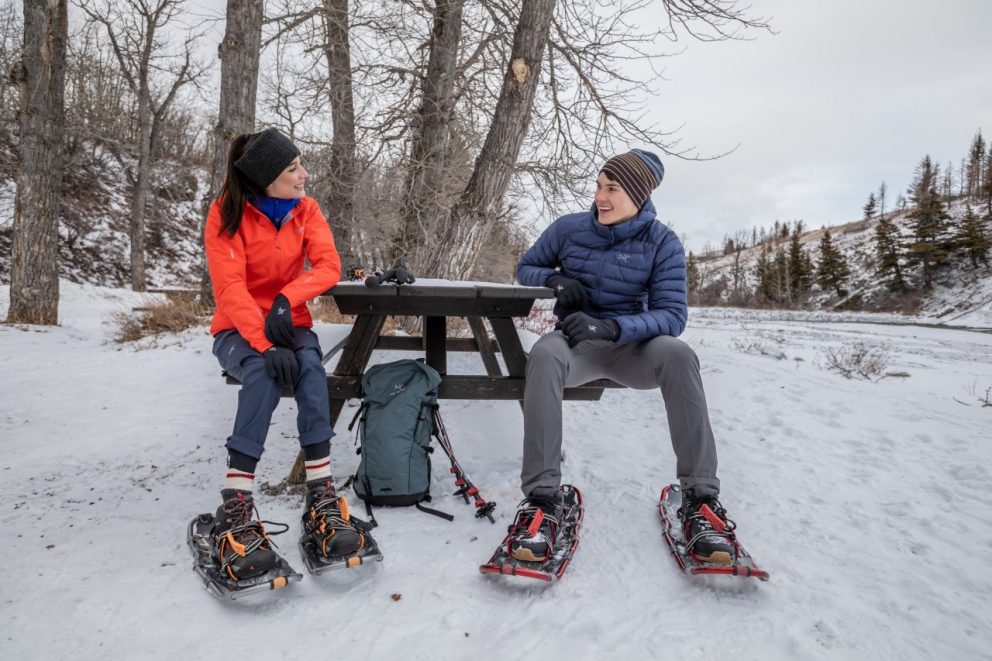 For cross-country skiing, you will need touring or skate skis (waxless or waxable), ski boots, ski bindings, ski poles, ski pole baskets, and pole straps. A shoestring budget estimate for all cross-country skiing gear comes to approximately $350.
If you're new to skiing and snowshoeing or just want to try it before making an investment, all gear can be also be rented. For details on rental options in our region, keep reading below.
SOME GREAT PLACES TO TAKE YOUR SKIS OR SNOWSHOES
Our region is home to pristine ski and snowshoe trails, some of which you might not yet know about! Ready for the crème de la crème of ski options? Here are a few of our favourites:
The Wapiti Nordic Ski Club is arguably the best place to go cross-country skiing or snowshoeing. With superb trails, tons of events, expert instructors, and a new wax bench rental feature in addition to regular gear rentals, this club has everything you need. You can visit on either a day pass (for just $5) or an annual membership – all fees go towards maintaining the venue and extensive trail network.
Part of an expansive regional project, Muskoseepi Park is home to almost every conceivable outdoor activity – including special winter activities like ice skating, toboganning, cross-country ski trails, and snowshoe rentals. Please keep in mind, however, that ski rentals are unavailable at this location.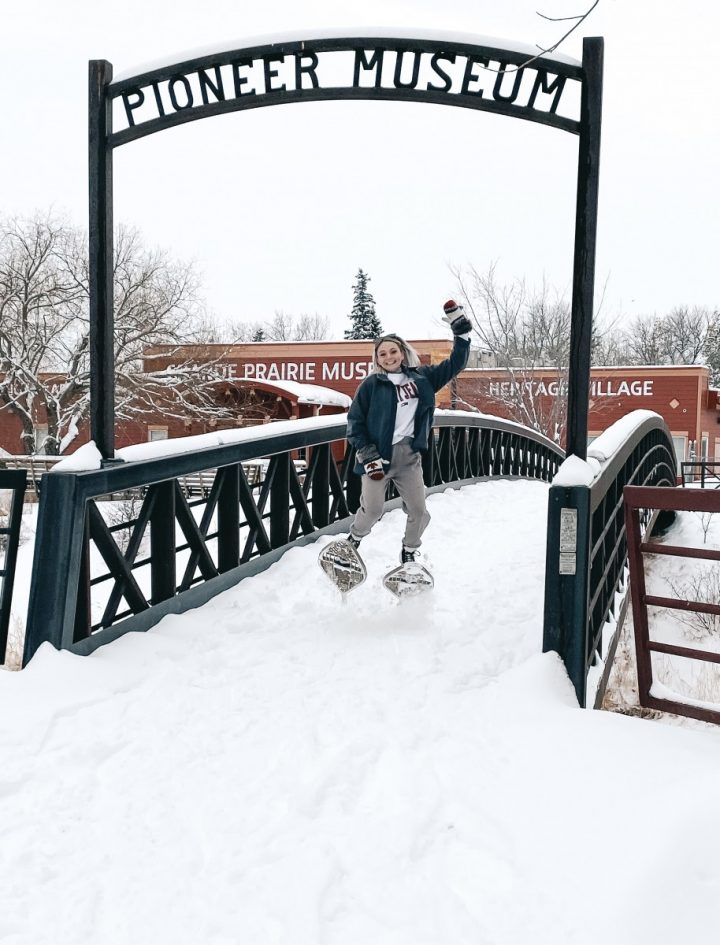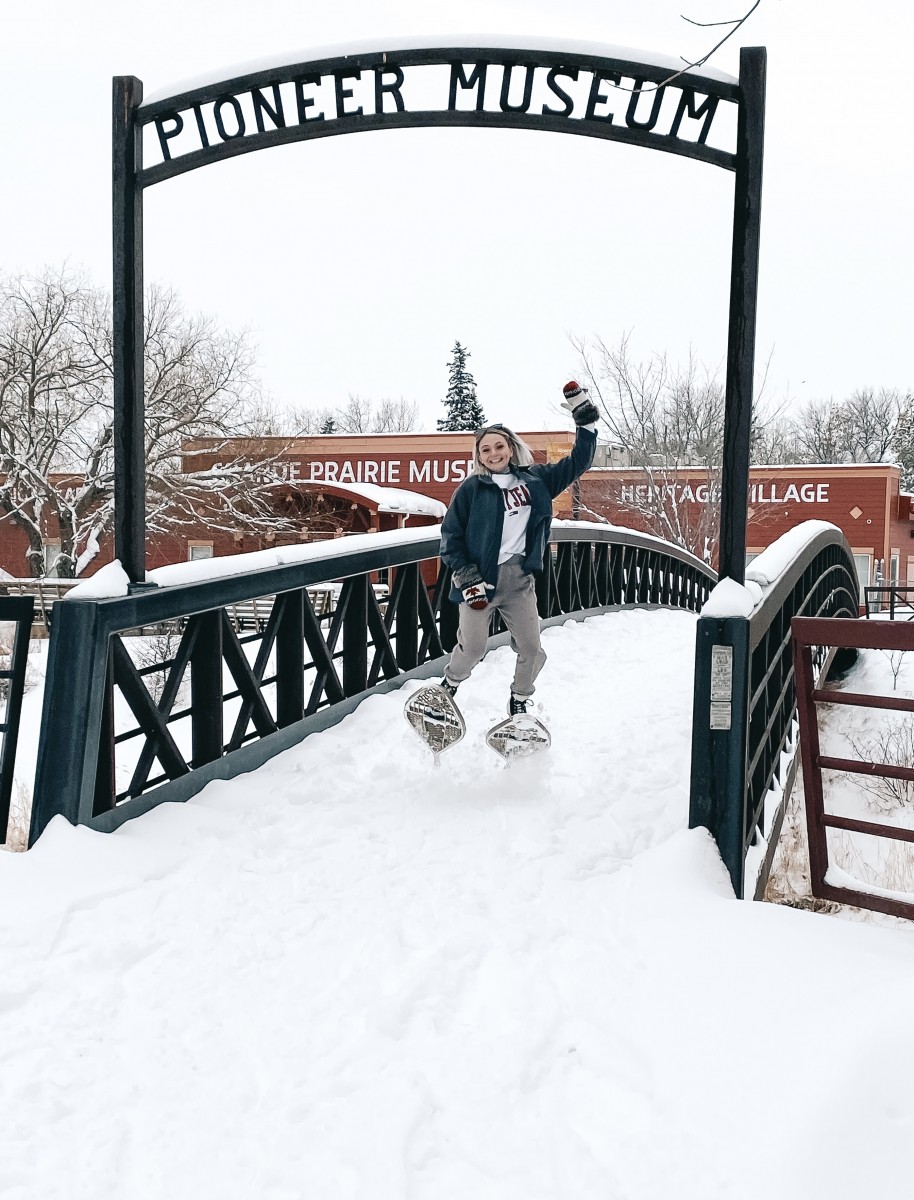 Nestled between two lakes, the Saskatoon Island Provincial Park offers two cross-country skiing options in a wonderfully wild, untamed natural environment. Remember to read through their information guide on outdoor activities before you visit.
Excellent for a family getaway, Moonshine Lake Provincial Park combines accessibility to skiing hills and beautiful camp sites so you can run back to your campfire as soon as you get too cold! There are 6 trails to choose from and lots of additional winter activities to choose from.
Home to 3 professionally groomed trails by the Smoky River Nordic Ski Club, this region offers a large variety of outdoor activities – including night skiing, tobogganing, and some remarkably scenic creeks for snowshoeing enthusiasts! The Ski club also offers daily or annual passes as well as equipment rental options.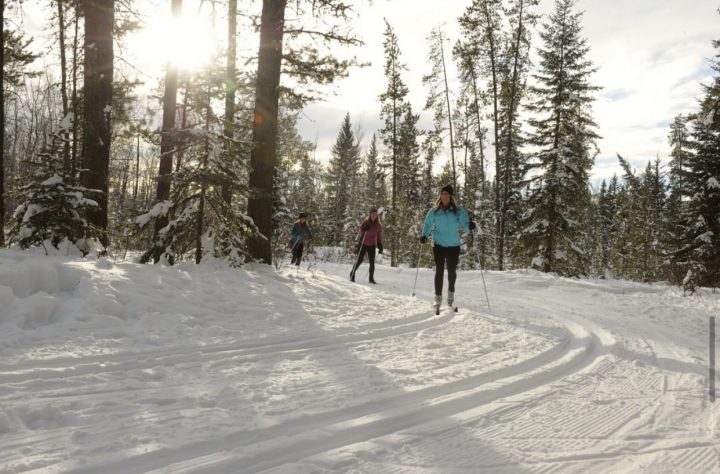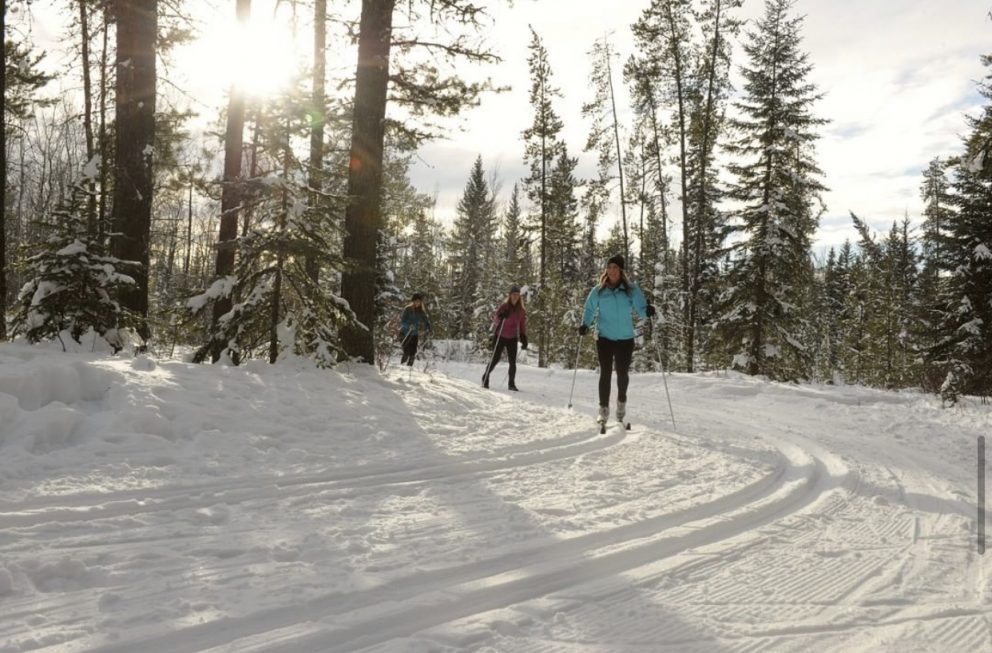 Did we manage to convince you to hit the trails soon? If so, do remember to stay warm, take all necessary precautions, and check relevant websites for updates. Also, let us know how your trip goes by using the hashtag #GPTourism when you share your experience on Facebook or Instagram!