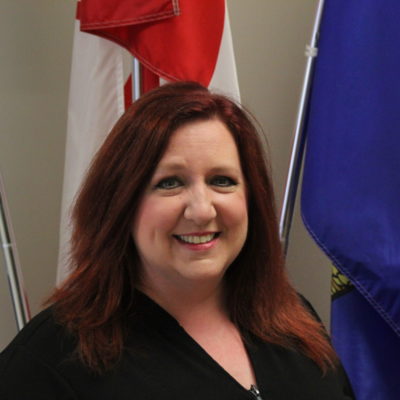 Secretary Treasurer
Cyndi Corbett
COUNCILLOR,
TOWN OF BEAVERLODGE
Cyndi has served on Beaverlodge Town Council for two years and works on several committees.
In addition to being on the Grande Prairie Regional Tourism Association Board where she chairs the Marketing Committee, Cyndi is on the Community Enhancement and Economic Development committees as well as the Subdivision Development Appeal Board.
Cyndi is also treasurer of WASP, the Wapiti Area Synergy Partnership, which brings together area landowners, energy sector companies and local municipalities to collaborate on issues.
Away from municipal work, Cyndi and her husband, Brad, have three children. She is also the President of the Beaverlodge and Area Minor Soccer Association.
Being a tourism champion is a favourite part of being a Council member, GPRTA Board Member, and community builder.
"I love meeting people and learning about their experiences," says Cyndi.
"If we advocate and promote our region and all the great things we have to offer together, more people will come to visit," she says. "Tourism is such an untapped resource and in our area, we have so many hidden gems. So, come out and visit us. We will be glad to see you."