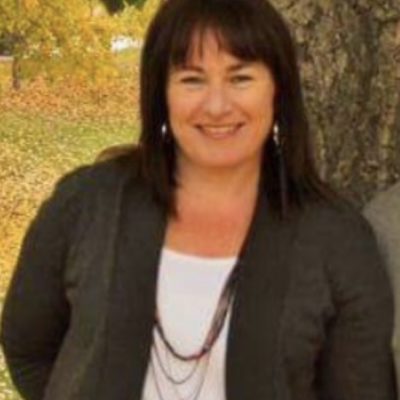 Vice Chair
Sandy Neville
Assistant General Manager, Grand Inn & Residence and director of sales & marketing, delta hotels by marriott Grande prairie airport
Sandi is originally from Sydney Nova Scotia and moved to Grande Prairie in January 1995.
As the Assistant General Manager of the Grand Inn & Residence and the Director of Sales and Marketing of the Delta Hotel By Marriott Grande Prairie (opening Spring 2021), Sandi understands the importance of tourism and its impact on the regional economy.
"Having travelled our region for so long with work and children's sports, I have seen all the beauty it has to offer and all the hidden gems," she says. "Now, I am able to share my knowledge of the area with our out-of-town guests who are travelling here for work or leisure and can encourage them to take in all Grande Prairie has to offer."
Over the years, colleagues have been known to use Sandi as their Google and phone book, knowing they can rely on her knowledge of how to find just about anything in the area.
Sandi was previously Sales Manager at the Four Points By Sheraton. She worked in the energy industry for 16 years before transitioning to the hospitality sector
Sandi has teenaged boys who have played sports in Grande Prairie for several years with the GP Composite High volleyball and football teams.
She's a board member for the Grande Prairie Football Association, a position she's held for four years. Sandi is newly appointed to the board of The Northern Anarchy Ladies Football Team.
Sandi attended Cape Breton Business College where she attained a Secretarial Science Diploma and a Bank Teller Diploma.
She's an avid traveler and relishes visiting Okanagan wineries. Sandi continues to be a tour guide on her vacation.
"I have reached over 100 spots now and love to bring friends with us and show them around," she says. "Some of my friends said I should start a Kelowna winery blog since I also have so many photos of my visits."
Another enjoyment is golf. "I love all the small little golf courses around the Peace Region."