The Grande Plan: Hidden county Gems
While the city of Grande Prairie has plenty to do (like we've mentioned before), sometimes you just need to take a day or two and explore what the rest of the Peace Region has to offer. From snowy mountain peaks to rolling plains and lakes, the landscape has something for everyone – and there's all kinds of hidden gems to discover in the nearby small towns. Here's a Grande Plan for those who know that the journey is just as important as the destination!
Length: Optional, but can be done in 1 day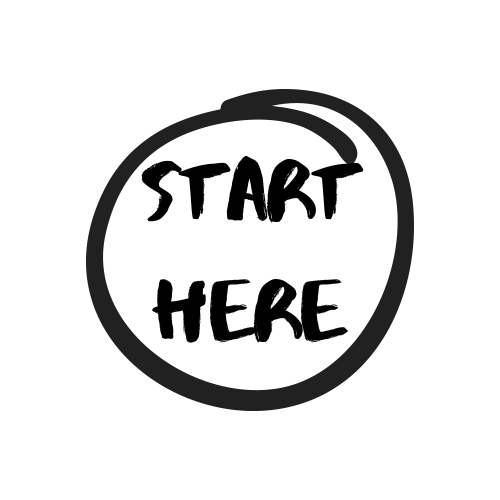 Start your trip by heading west out of Grande Prairie, and making your way to the town of Beaverlodge, about half an hour away. If you're there on a Tuesday or Wednesday, you have the good fortune of being able to stop in at the Farmer's Market, where you can pick up some high-quality, homemade products (and maybe even a pack of mini-donuts – a road-trip bonus). If the market isn't open when you're there, and you need a boost of caffeine or tasty treats, definitely swing by Petals on Main St. They've got a delightful combination of bistro-style snacks and flower arrangements, both of which are sure to perk up your day.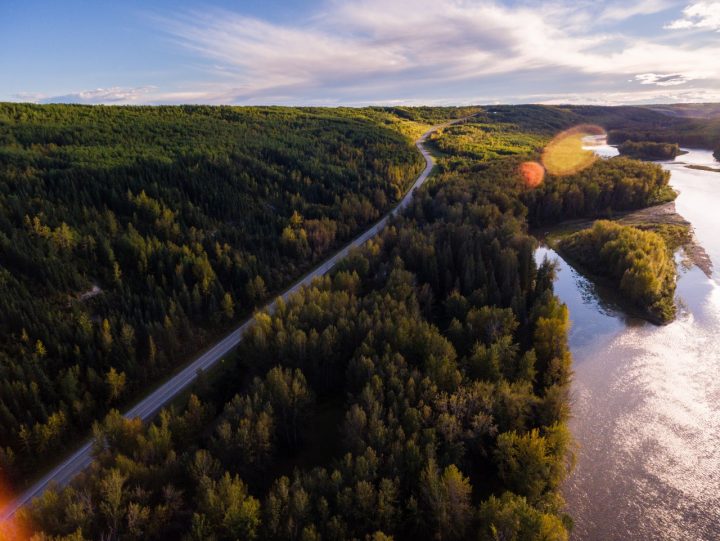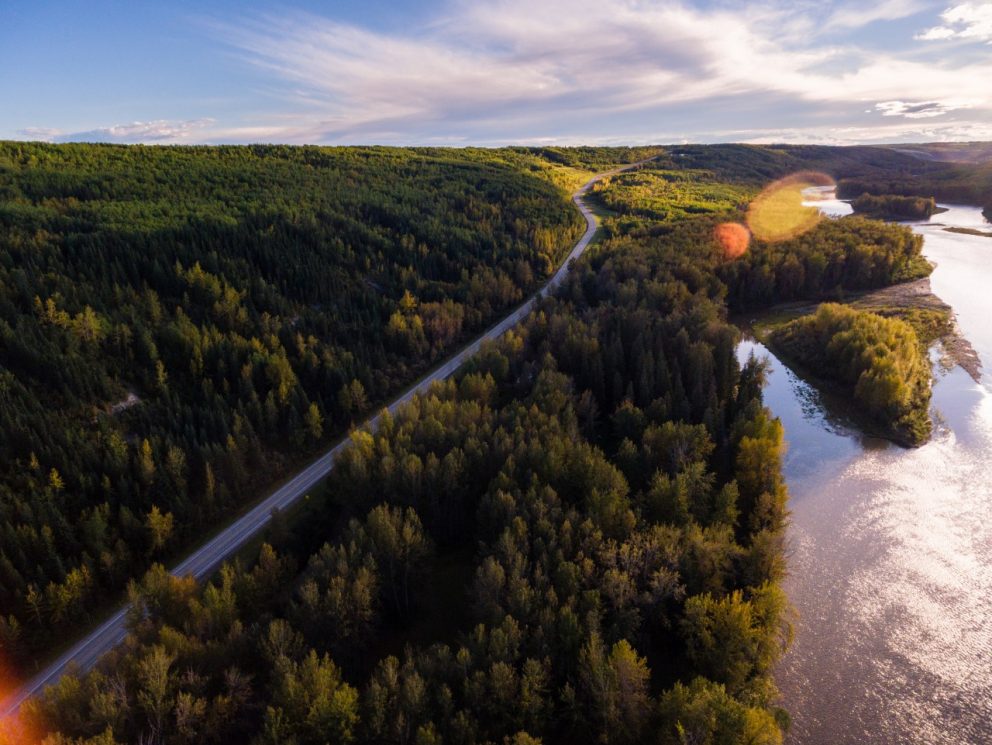 Do you have a few mouths to feed, or you're just in the mood for something a little bigger? That's what Anna's Pizza is for! A local and visitor favourite alike, this restaurant offers some truly gourmet pizza recipes (like chicken alfredo) as well as appetizers, breakfasts, and burgers. If you don't stop in at Anna's, you haven't truly experienced Beaverlodge.
You might be out enjoying a warm day before the winter really rolls in – and if so, you'll want to take in the mountain views. You can drive just a few minutes northeast of town and see the sights from Saskatoon Mountain Provincial Area, a 6-km hiking trail that offers incredible views of the Rockies once you're at the top.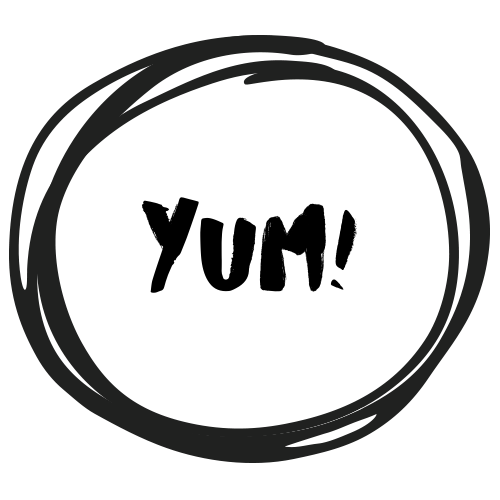 Not up for the hike? That's okay, too! Instead of stopping into the park, blast some road trip tunes in the car as you continue north on Highway 723 to Valhalla Centre. Aside from offering a cool name, the town is the home of the Mercantile Café – a diner that's renowned for its large portions of homemade sandwiches, soups, pies, and other classic fare. Food just doesn't get much better than this.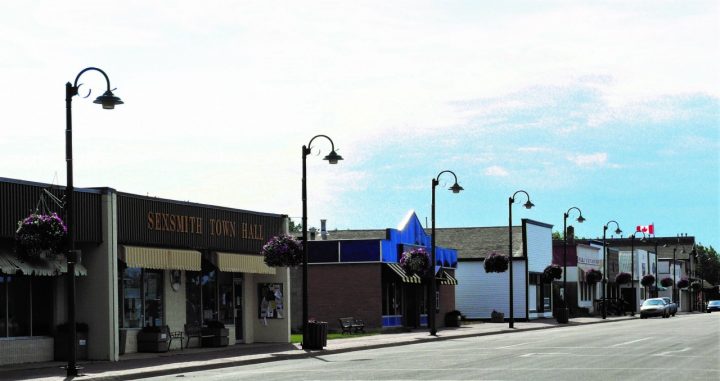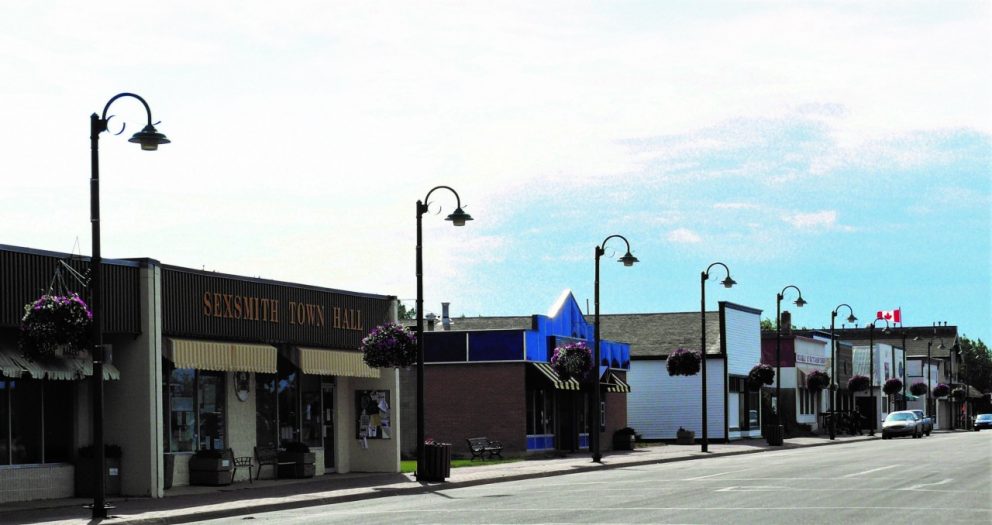 Get your playlist going again, because from here it's another half-hour or so to our next stop: the quaint little town of Sexsmith, on Highway 59 just north of Grande Prairie. You can have a great time simply strolling along its historic 100th St corridor, taking in the 1920s feel of the shops and small-town charm, or you can drop in to some of the excellent restaurants available here, too. We recommend Crumbs Cafe and Pizzeria, a family-run business where you can easily feed the whole crew if you've got kids in tow, or Cowbella's Café, offering some of the best homemade goodies you'll ever taste – from healthy options like sandwiches and salads to cookies, floats, and ice cream cones.
By now you might be ready to head home, and you can be back there in just a few minutes by heading south. However, if you want to continue, or even split the trip into two days, there's a few more sights to see a little further east.
The town of Bezanson lies that way where you can mosey down the road another few minutes to reach the Old Bezanson Townsite – a day-use area on the banks of the Smokey River, surrounding the place where the town's founder once envisioned a big city to serve the railroad. It's great for picnics, afternoon walks, and a dose of nostalgia.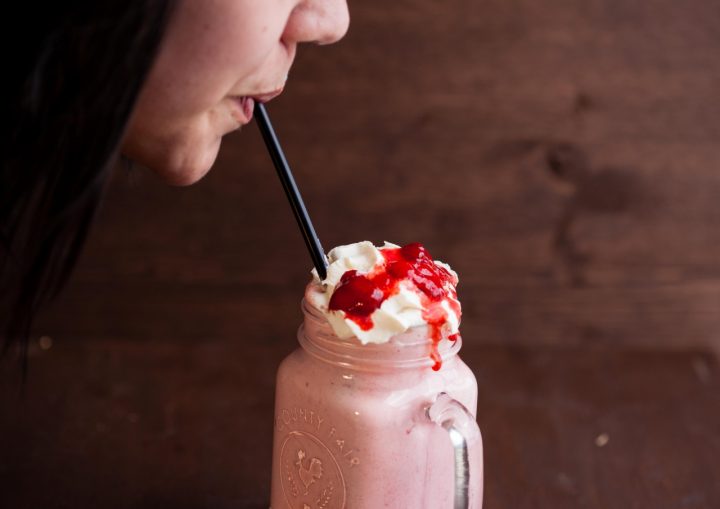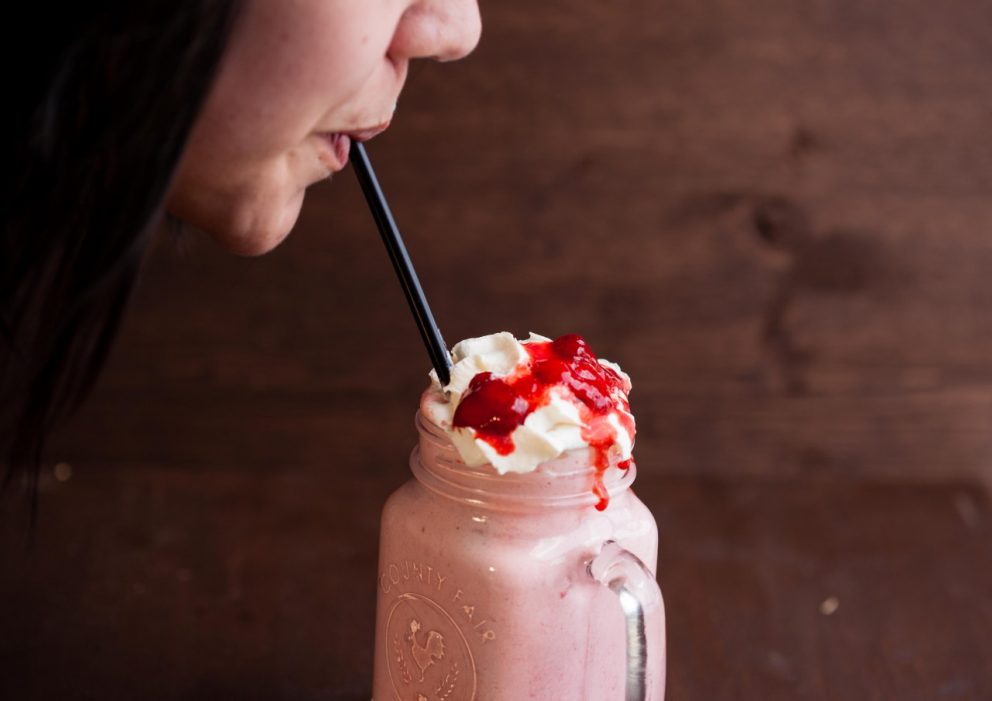 Once you're on your way back to the city, turn north at Range Road 41 for one last stop: the Kleskun Hill Natural Area. Rising a few hundred feet above the plains, the top of the hills are an incredible way to cap off a long day with a welcome view of the prairies, mountain peaks, and glittering lights of our home in Grande Prairie! Looking for a great place to stay in Grande Prairie and Region? Look no further! These local hotels are giving Grande Plan readers an exclusive discount to stay – learn more here!
What is your favourite sight to see in the surrounding County of Grande Prairie? Any hidden gems you'd add? Let us know in the comments below!