It can sometimes be difficult to find a unique cultural experience that offers a feeling of local flair for both tourists and regional residents. Luckily there is a long-running Centre in the heart of Grande Prairie that can do just that!
Whether you've visited our region a dozen times, or it's your first time exploring, The Centre for Creative Arts is somewhere you can experience local art, somewhere you can get a souvenir that's a little more meaningful than your typical trinket, and somewhere you can learn to create your own masterpiece.
With a mission "to offer a Creative Experience that encourages the teaching, expression and celebration of the Arts," The Centre achieves this goal by showcasing local artistic talent through gallery exhibitions, exciting annual events (such as their upcoming Christmas Show and Sale!), and empowering the next generation of artists by teaching the skills and appreciation needed to create masterpieces.
Ready to learn more about how you can make the most of your visit to The Centre?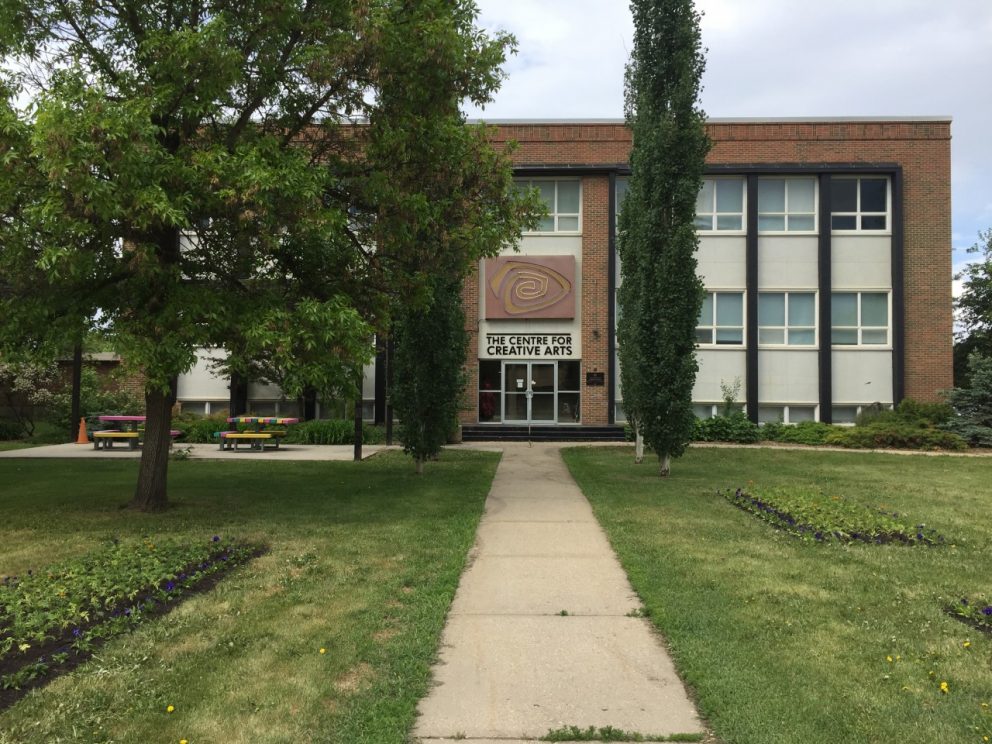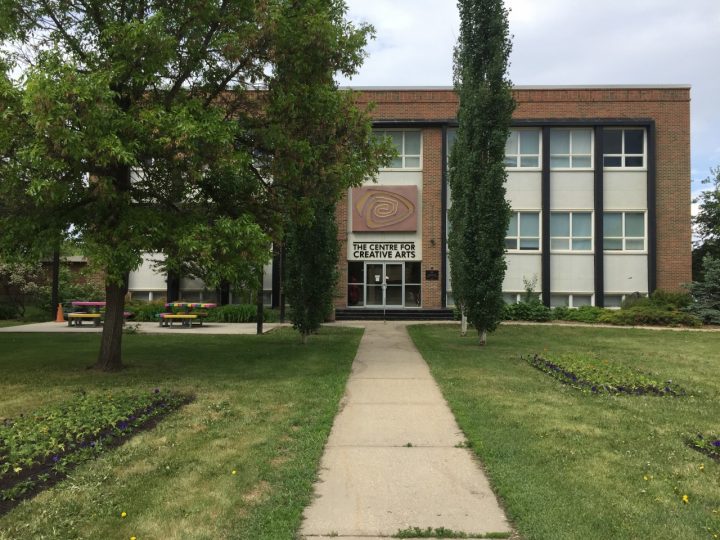 About the Centre for Creative Arts
Located in Grande Prairie's recently enhanced downtown core, the Centre for Creative Arts has long been an important cultural institution in the city. Its roots go back all the way to 1934 when the first art class was taught by Evy McBryan and Betty McNaught at what was then simply called The Grande Prairie Art Club. Moving to its current location and incorporated as a non-profit society in 1996, The Centre has since served as a hub for some of the most creative works produced in the Peace Country, a place where many local and well-known artists have gotten their start. Currently celebrating their 25th anniversary as The Centre for Creative Arts, 2021 is a landmark year for this important pillar of the Grande Prairie art community.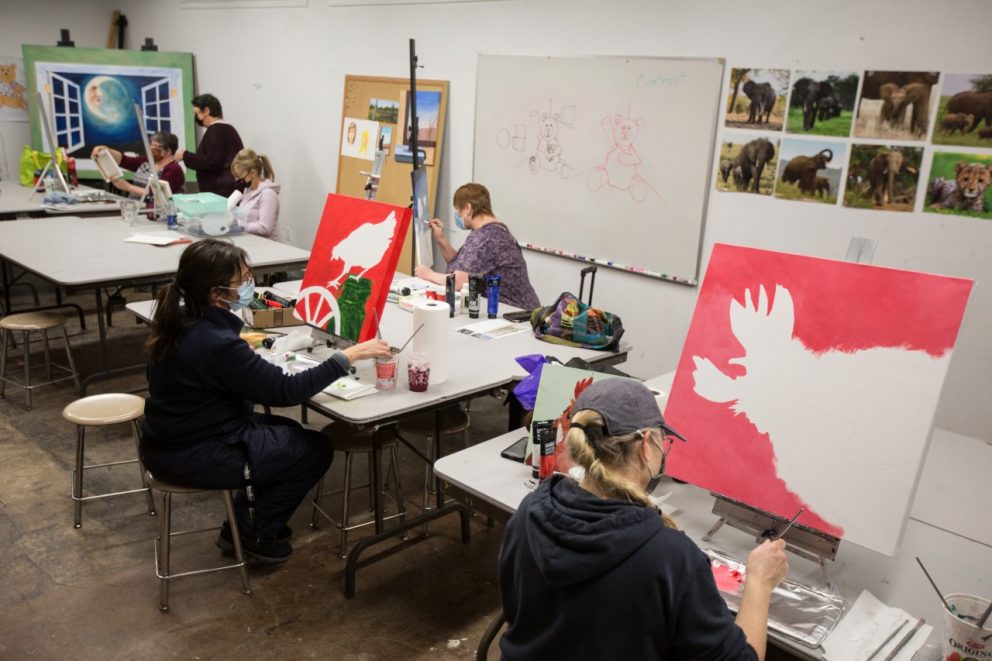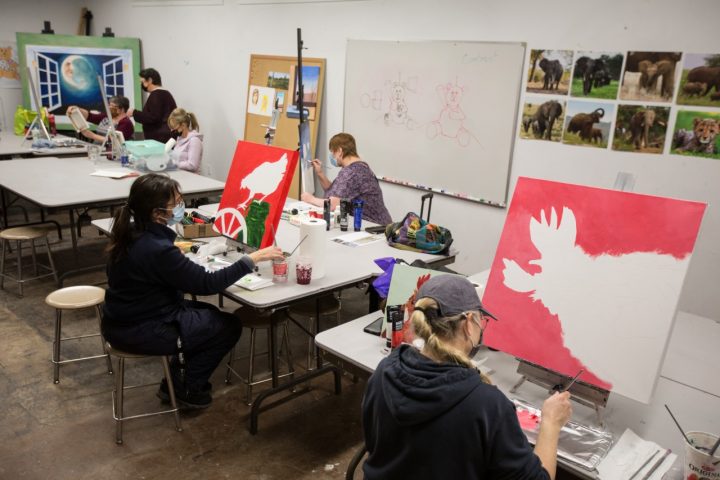 What can you do there?
The Centre for Creative Arts offers many activities for beginner, aspiring, and experienced artists! Their dedicated team of expert instructors teaches a multitude of classes, including painting (oil, acrylic, and watercolour), drawing, pottery (their most popular class!), sewing, soapstone carving, photography, and more. You may want to look into booking some of the more popular courses well ahead of time; sometimes two or three months in advance is required to get a spot in the pottery or acrylic painting classes.
However, if you're here for a short visit and want to get your craft on, many of the courses can be booked with just two weeks' notice. It's a great way for visitors and locals alike to learn a new skill and create a fun and creative memento of our region!
Not just classes
If you don't have time to take one of the classes being offered, there is still an opportunity to take home a unique work of art that will remind you of your visit to Grande Prairie: every piece for sale in the Centre's gift shop is handmade by a local artist. There truly is something for everyone, from art prints to jewelry, mugs, buttons, pins, cards, and magnets. You'll find a much more varied and unique offering here than your typical tourist fare.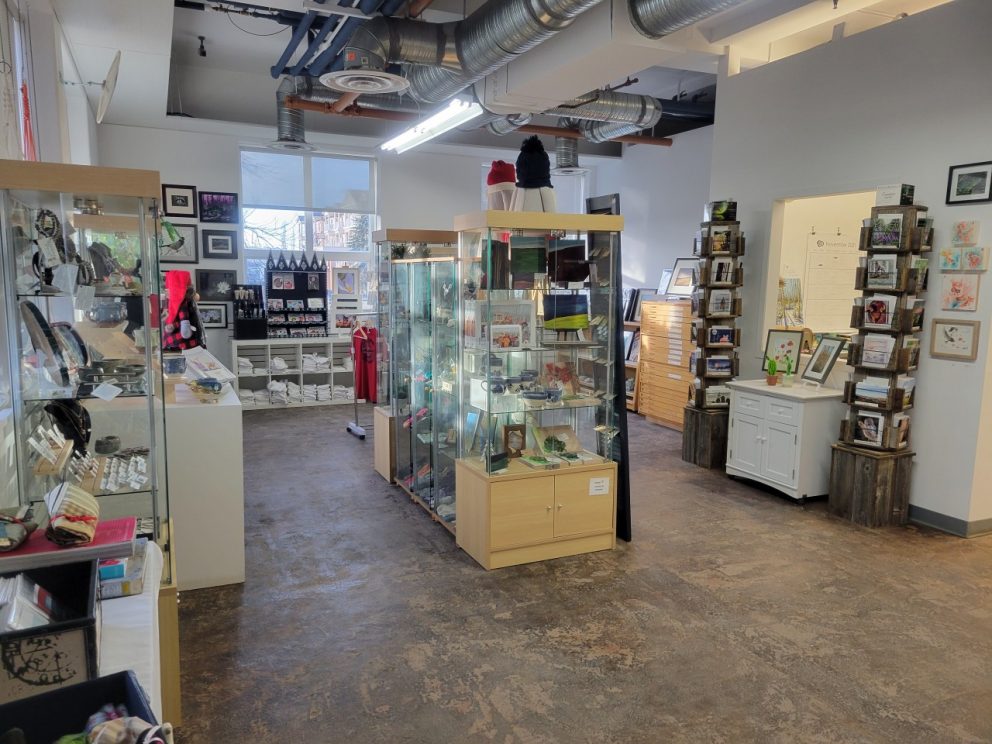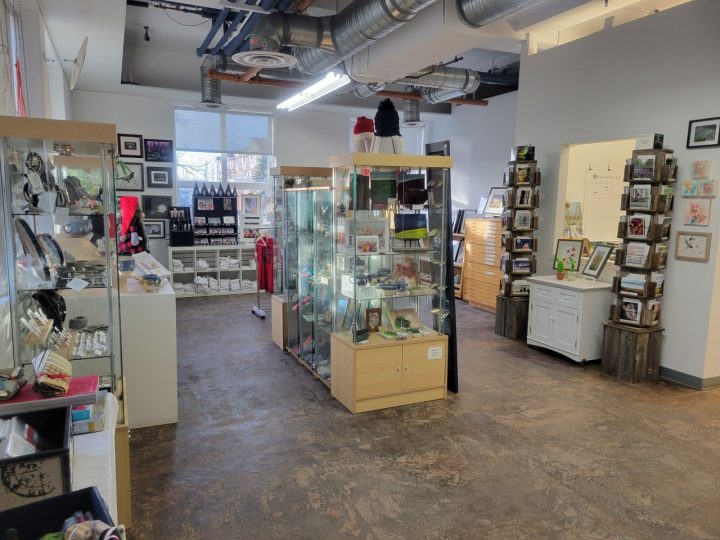 If you happen to time your visit just right, you might find yourself there just in time to catch one of the Centre's annual events! The Wearable Arts Show, for example, is a fun and quirky showcase of artistry on live models. The show has been going for ten years now and has proven to be an extremely popular event in the fall. While the current restrictions have put a damper on the festivities recently, the show promises to come back bigger and better next year in 2022!
Also popular is the annual Christmas Show & Sale. This event runs every year in the month of December, highlighting the work of local artists (perhaps to give as gifts during the holiday season?). This year, the show runs from December 3-24. Click here for more info!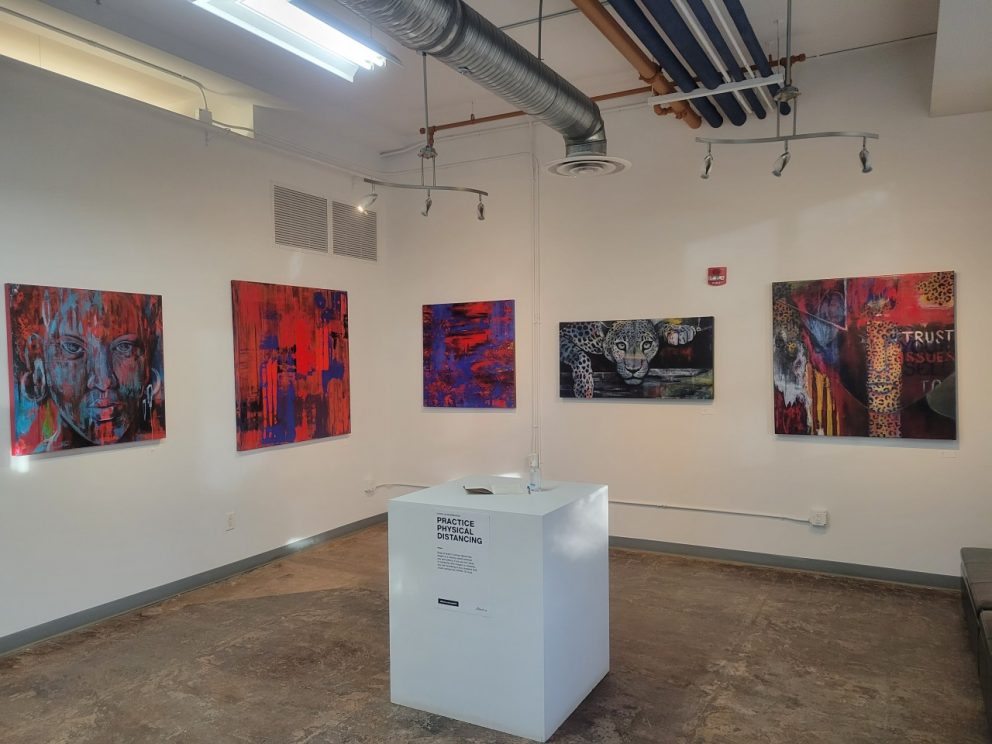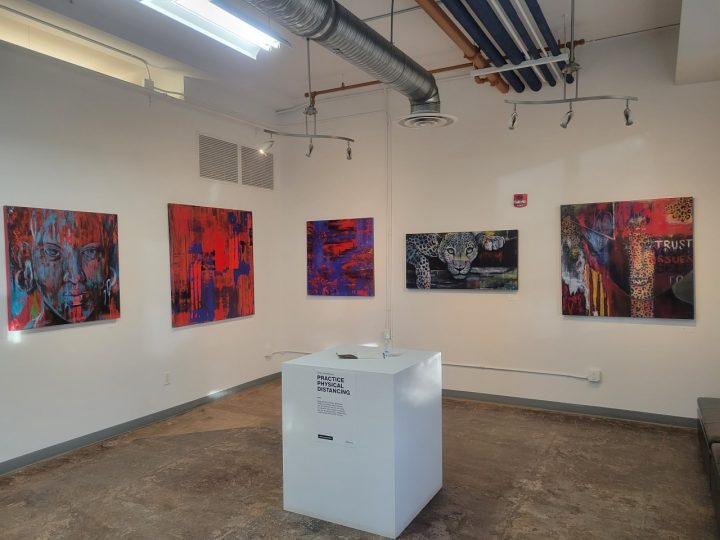 Local Art by Local Artists
And finally, the two galleries at the Centre feature rotating shows that display the work of local artists. These shows change every month, so there is always something new to see! Until the end of November, artists Melanie Jenner and Jamie-Lee Courmier present "Gentle Spaces" in the main gallery, while Tammy Baduk's show "Defaced" is on display in the smaller gallery. The Centre also has a YouTube channel that you can visit to check out past and present artist exhibits!
Hours and Location
Next time you pay a visit to Grande Prairie's city centre, make a point to visit the Centre for Creative Arts. Their doors are open from Monday to Thursday 10-8, Friday 10-5, and Saturday 11-4. To see what classes are available and to book your spot, visit https://creativecentre.ca/
After your visit, there is no shortage of things to do and see in the vicinity. The Centre is located just a three-minute walk from the Montrose Cultural Centre, home of both the Art Gallery of Grande Prairie and the Grande Prairie Public Library. And while you are downtown, be sure to check out the many shops and restaurants that populate the area (might we suggest lunch at our local Farmers Market?)
Looking for even more Peace Country culture? Grande Prairie's art scene is more vibrant than you might expect. In addition to The Centre for Creative Arts, be sure to check out these other galleries and centres for a taste of what Grande Prairie's artists and curators have to offer!