Best Shopping in the Grande Prairie Region
Explore the Core, and Much, Much More
Best Shopping in the Grande Prairie Region
With the convenience of big-box stores coupled with the diversity of a creative and unique local shopping scene, the Grande Prairie region offers a retail experience unmatched in northern Alberta. Whatever you're looking for – whether it's fashion, gifts, or even seasonal sporting goods just in case you want to head out to our unfiltered backcountry – you can find it here.
We've arranged this guide by location, starting in the core of Grande Prairie and heading outwards.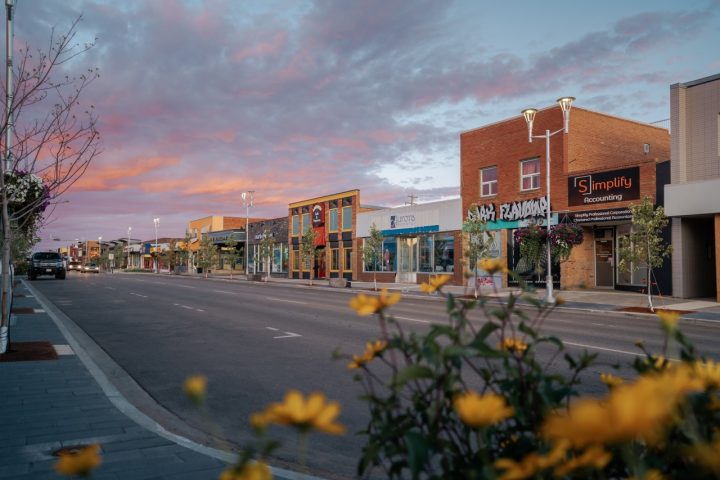 City Centre and 100th Avenue
Grande Prairie's downtown core offers a diverse selection of local gems alongside larger chains. It's easily walkable and a great place to simply explore, but if you're looking for something specific, you can find a handy list of businesses and their locations here.
Highlights
Fashionista Ladies Wear – A locally-owned business offering a stylish range of clothes and accessories from trusted brands in sizes 2-22, Fashionista promises every customer an unparalleled fashion experience.
Just Beachy – Just Beachy offers much more than the swimwear their name might suggest, with an impressive selection of summer sports-related apparel for kids, women, and men.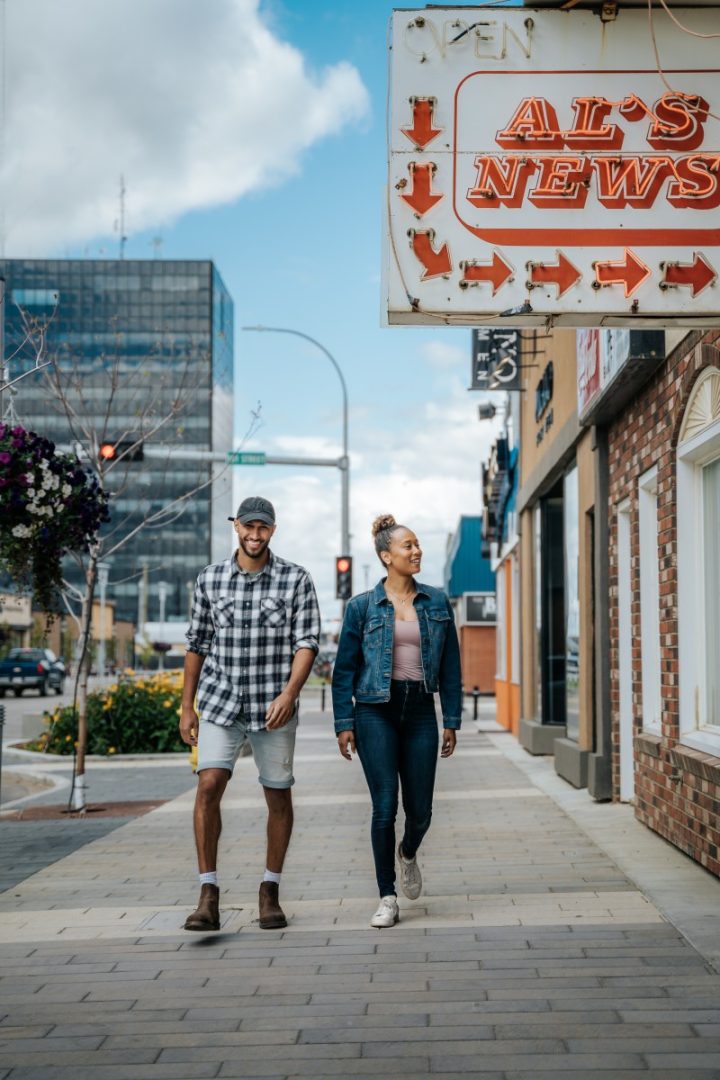 Prairie Mall
The Prairie Mall is the largest indoor shopping centre north of Edmonton, with a significant expansion in 2017 having increased the number of retailers. Today, you can find a wide array of shops and restaurants catering to practically every need, including newer additions such as Lululemon and Urban Planet – check out a full directory here.
Highlights
Keddie's Tack & Western Wear – One block north of the mall, you'll find local institution Keddie's, who have all the gear needed to kit you out like an authentic cowboy in no time. They've proudly served the region for almost 50 years and practice friendly "old-fashioned" customer service. Be sure to mosey on by here before heading out to the annual Stompede!
Westgate and 116th Street
On the western side of Grande Prairie, you'll find some of the region's biggest retail centres, which include major tenants like Costco, Best Buy, Winners, and Home Depot. If you need to shop at scale, this part of town is the place for you.
Highlights
Westgate Business Park – Heading out on a camping trip? Stop by the Westgate Business Park on the way out of town, where you'll find everything you need to fuel your vehicle, stock up on food and ice for the cooler, and buy some new spinners and spoons for the fishing rod.
Regional Local Shops
Outside of Grande Prairie, there are plenty of small-town businesses in our neighbouring communities like Beaverlodge and Sexsmith waiting to be discovered. Get a taste of the quintessential Peace Country charm while browsing high-quality handmade goods.
Highlights
Trapper Gord Homestead & Survival – Trapper Gord sells everything you need to take on the elements in the Grande Prairie region. From hunting gear to tents to survival clothing, you'll be fully prepared to take on whatever terrain you encounter.
Shop Til You Drop!
This list is only just the beginning. There's plenty more to discover out there. If you've found a small business in Grande Prairie that you want to share with others, be sure to hit us up on social media! We're always looking for great new finds, and we'll feature our favourites on our page.