Walking and Hiking Trails
Did you know that the Grande Prairie region is home to hundreds of trails waiting for you to explore? Between the vast forests, endless prairies, and urban cityscapes, you can easily unplug from the daily grind to get a healthy dose of fresh air. As the trees begin to blossom and flowers pop up to say hello, we invite you to experience our wondrous trails with your friends and family.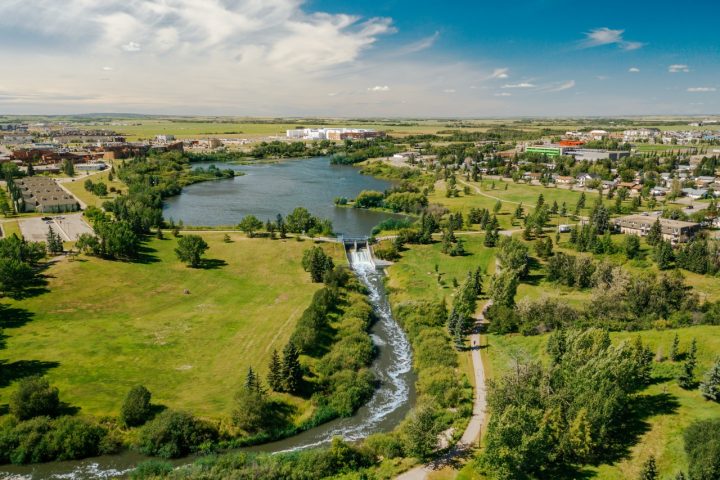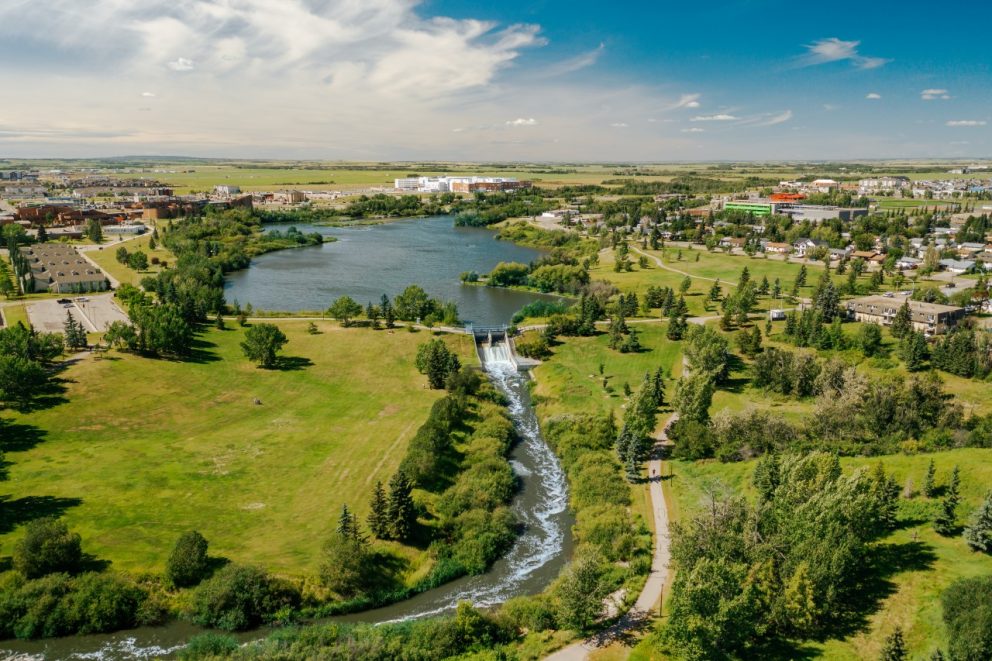 Grande Walking Trails
If you don't feel like tackling a hike and want something lower key, there are amazing walking trails in the Grande Prairie region. Many of them are paved with benches along the way, so they are ideal for all ages and skill sets.
County of Grande Prairie
The County of Grande Prairie has nearly 30km of trails that are family and pet friendly! The Westlake & Whispering Ridge trail spans 6km – making it one of the longer walking trails in the area.
City of Grande Prairie
Would you believe that the City of Grande Prairie has over 100 km of trails that run through the expansive Muskoseepi Park and beyond? Hidden throughout the city, these trails are perfect for an ideal escape throughout the day. Crystal Lake Loop is 4 km, and you can take in some bird watching along the way. Looking for a longer walking trail? Try out the 6.6 km Arbour Hills/Royal Oaks trail.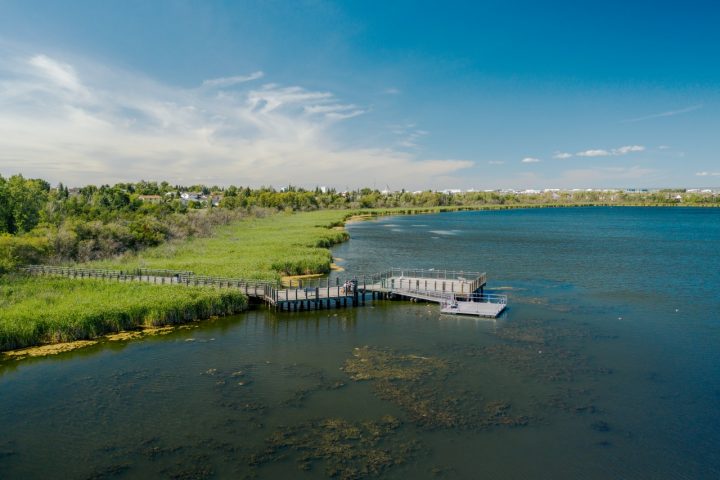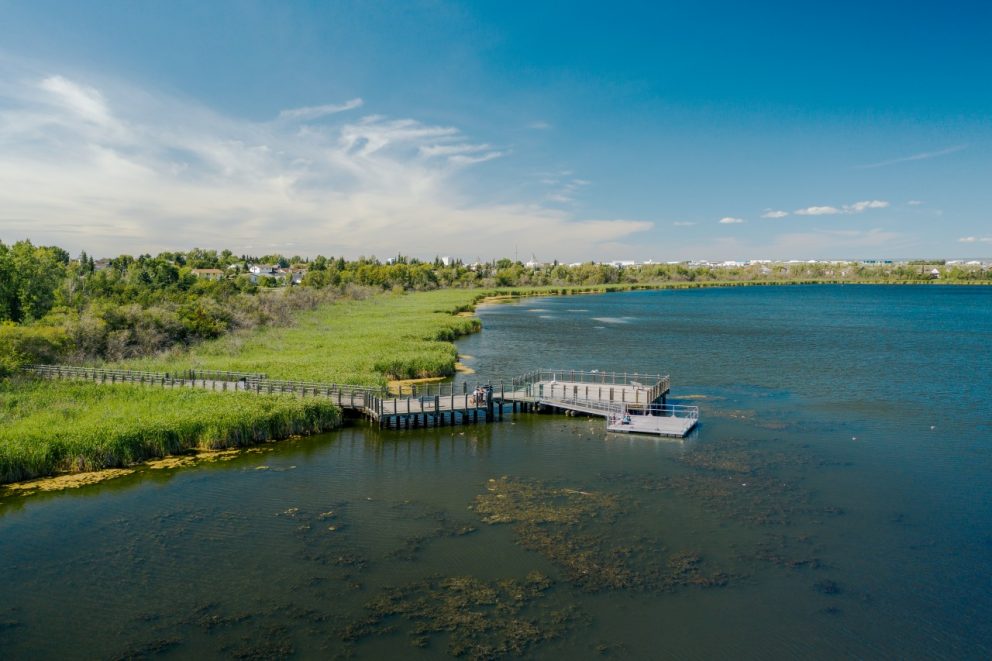 Waxwing Trail
This easy trail is conveniently located near Grande Prairie's South Bear Creek Park, and because it's paved, it's popular among cyclists. There's even been reports of seeing a fox or two in the area, so bring your camera in case they decide to pop out for a visit.
Grande Hiking Trails
Before heading out, remember to bring the necessary items to have a safe and carefree hike. We created a mini checklist for you to use while packing for your next trail adventure.
Ensure you bring the following:
Proper footwear

Comfortable clothing

Hat

Water bottle

Bear spray/bug spray

Sunscreen

Sunglasses

Charged cell phone
As you learn about the hiking trails in our region, you will find the ideal one for your comfort level. Start with the easier ones then challenge yourself with the more difficult trails as you progress. Now grab your hiking boots – the trails are calling!
Wapiti Nordic Trails
The Wapiti Nordic Ski Club not only entertains us in the winter months, but also has over 35km of trails to discover in the summer. A membership is required to access these trails, which is a great way to support a local business and help keep the trails in good condition.
Nitehawk
Nighthawk Year-Round Adventure Park is always ready for you to make memories in the great outdoors. You'll need to purchase a membership online, which also gives you access to the Trail Training groups and all the Nitehawk Race Entries.
Muskeg Falls
Aside from the great exercise, one of the most rewarding parts of a hike is being met by a cascading waterfall. This hike is in the Grande Cache region, which also has the Twin Falls and Eaton Falls attractions.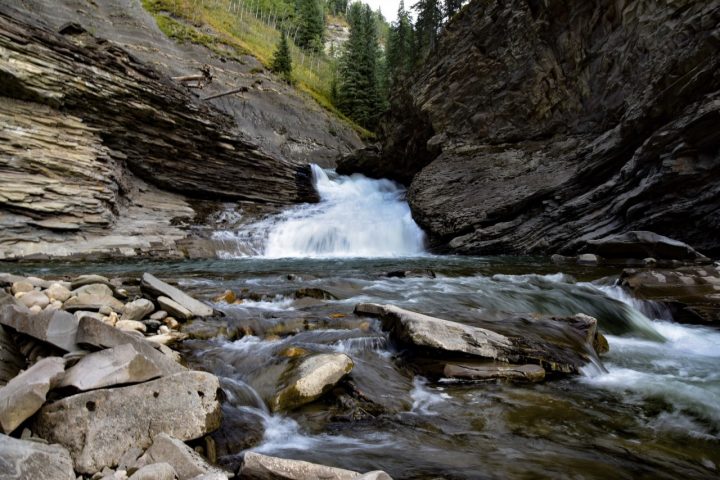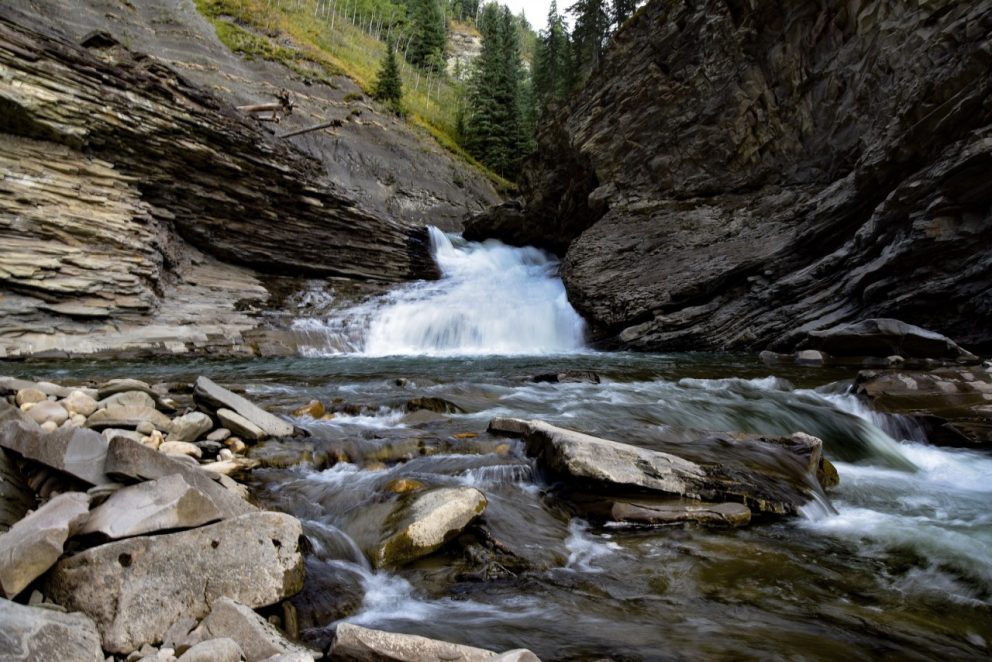 Photograph Credit: Anson Tangen
Passport to the Peaks
Also in the Grande Cache region, you can experience the challenging (but equally rewarding) Passport to the Peaks program. Pick up the physical passport at the Grande Cache Tourist Information Centre, and start your journey from there!
Saskatoon Mountain Provincial Recreation Area
Are you looking for a hike in the Beaverlodge area? Check out Saskatoon Mountain Park – an extensive landscape of foothills and forest. You will have stunning views of the Rocky Mountains as you breathe in the fresh air on this hike.
Pipestone Creek Park
Located just south of Wembley, Pipestone Creek Park offers a unique hike due to the area having the heaviest accumulations of dinosaur bones in the world! While you may come across a fossil or a bone, keep an eye out for dinosaurs. But don't worry, we're only talking about the exhibits at the Philip J. Currie Dinosaur Museum nearby.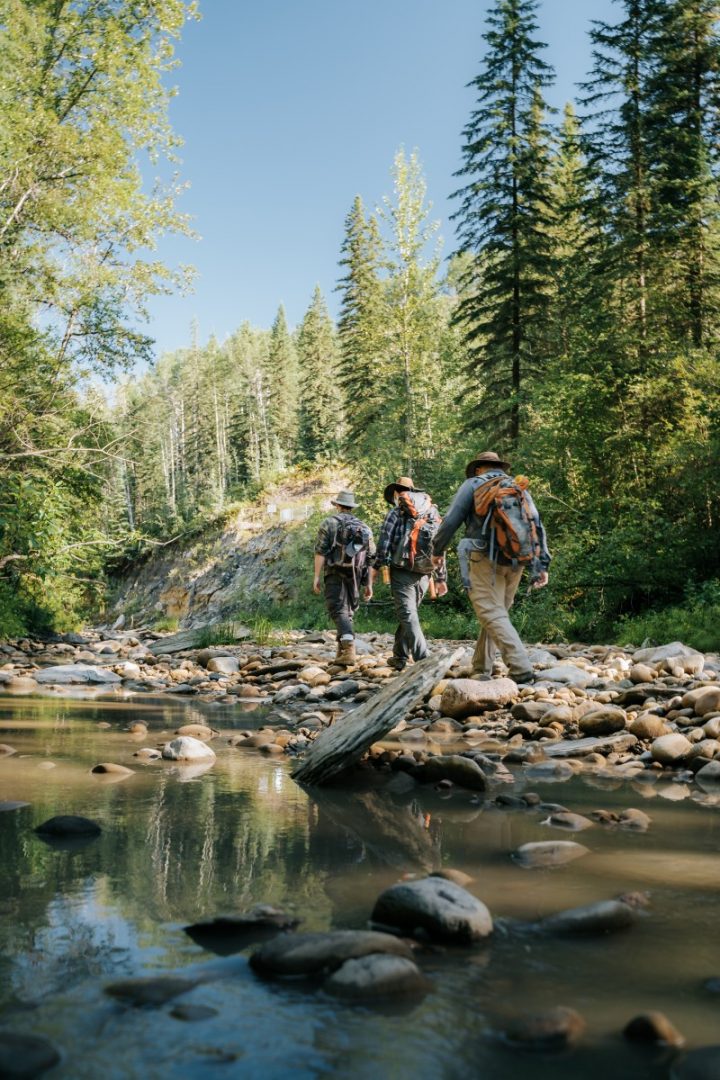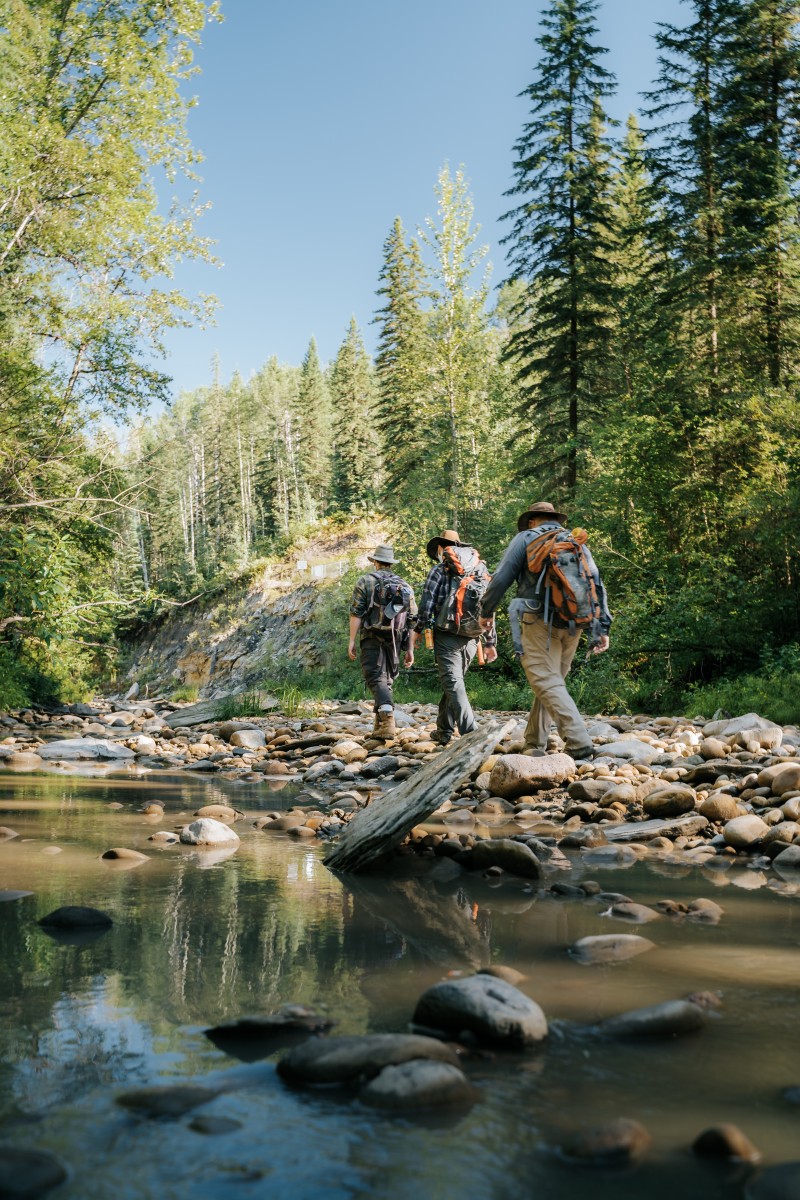 Moonshine Lake
Dive into the crisp water in Moonshine Lake after exploring the 2.65 km hiking trail. There's also camping available if you decide to extend your visit.
O'Brien Provincial Park
South of Grande Prairie, O'Brien Provincial Park offers the Shoreline Trail – which runs alongside the historic Wapiti River. Bring your fishing rod for a little catch-and-release fun, or consider having a picnic along the water's edge.
Evergreen Ridge Recreation Area & the Dune's Loop
South of Grande Prairie, both Evergreen Park and the Dune's areas are home to long trail networks that will make you feel like you're much farther than the mere few kilometres out of the city you really area. The Dune's Loop is a 23km sandy, forested popular trail that dirtbikers sometimes like to frequent, while Evergreen Ridge is a non-motorized 99 acre plot designated for hikers, cyclists, and equestrians alike.
Kleskun Hill
A beautiful representation of Alberta's badlands, this natural area has layers of rock, trees, and minerals unlike anywhere else. The hills at Kleskun are 100 metres tall and provide a unique backdrop for your family, wedding, or even just social media photos!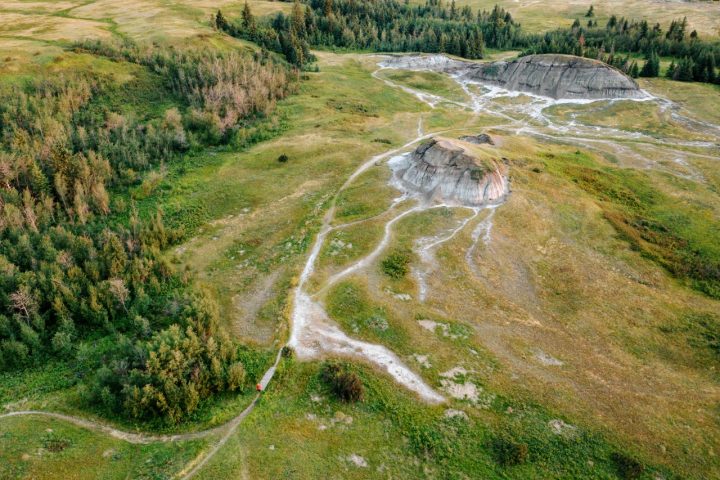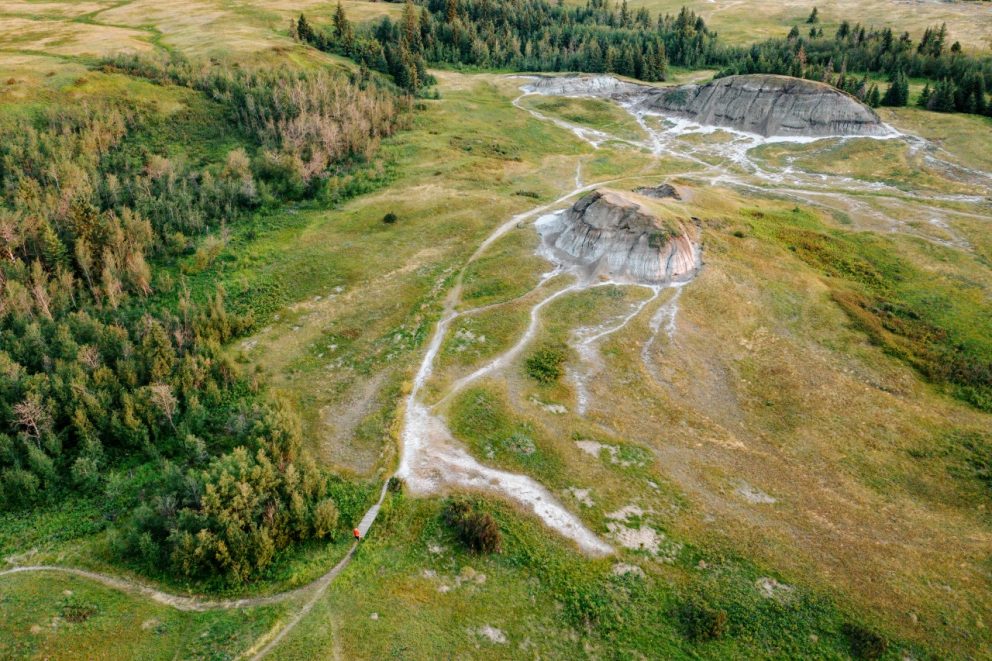 Magoo's Trail
For something a little more challenging, check out Magoo's Trail just outside of Grande Prairie near the Wapiti River. Local advice is to not attempt the trail when wet, as the hills are particularly steep and can get slippery. Hike with caution here.
OTHER RESOURCES
GP Wheelers Club
Interested in meeting new people in a safe and socially distanced environment? Our friends at GP Wheelers are experts on local trails and host weekly group rides for cyclists of all skill levels.
Nitehawk Trail Training Group
Whether you're new to hiking, or an avid member of the trail community, the Nitehawk Trail Training Group is ready to hit the ground running. They've even come up with creative, virtual events you and your friends can participate in during the pandemic.
TrailForks App
This app is your ultimate guide to trails in the Grande Prairie region for hiking, mountain biking, horseback riding and more. Download TrailForks here and begin your outdoor adventures!
Now that we've introduced you to some of the many trails in the Grande Prairie region, which one are you most looking forward to trying? Do you want to explore the waterfalls or learn more about dinosaurs? Let us know which trails are your favourite by connecting with us on social media and sharing your experiences. Happy trails!