Guide to Snowmobiling in Grande Prairie and Region
The Swan City Snowmobile Club Shows You the Best Spots to Sled
Guide to Snowmobiling in Grande Prairie and Region
Is there a better way to revel in the northern Alberta snow than via snowmobile? We doubt it – especially if you include the family-friendly activities and events offered by one of the oldest and largest Snowmobile Clubs in Alberta, the Swan City Snowmobile Club (SCSC)! Want to know more? Here's an excerpt from our interview with Terri Buchberger, Club Secretary and Board Member of SCSC, and seasoned sledder.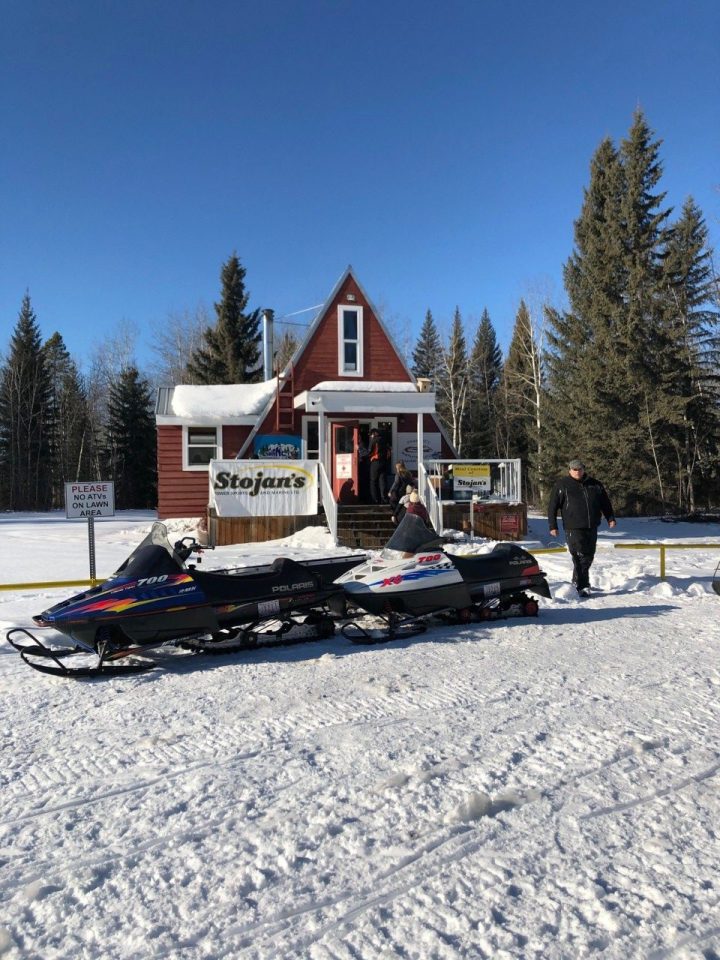 GPRTA: First and foremost, what is the Swan City Snowmobile Club all about? How often are rides organized and how can someone join?
Terri: The club has a rich history dating back to 1973. It features the largest membership of any club in the Alberta Snowmobile Association, with over 500 members! We are a volunteer-based club that promotes safe riding, but also encourages new riders to get out and enjoy the areas we have to offer here. SCSC has two main events, with the first falling on Family Day weekend. That's a traditional event which encourages a family ride to the Kakwa cabin to have a hotdog or hamburger lunch. The second is our Poker Rally held out at Big Mountain. Our poker rally is family-friendly and the biggest fundraiser for our club.
Swan City Snowmobile Club memberships are available at Stojan's and Redline, or you can leave a message on our Facebook page. The cost is $90 before January 1st, and gives you access to all of the Alberta trails!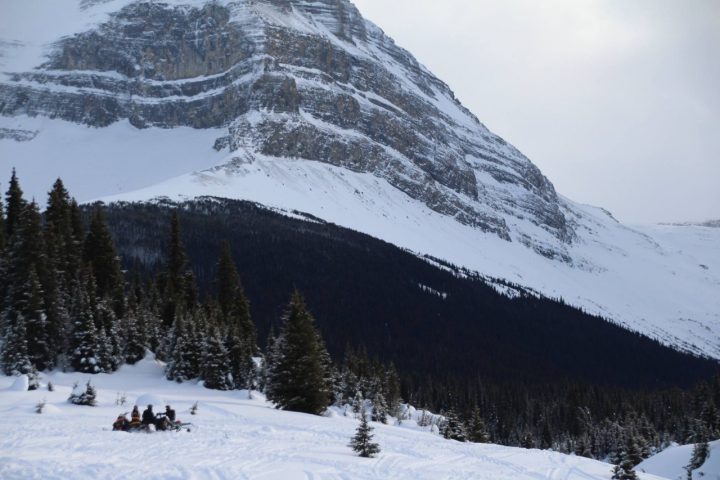 GPRTA: What are the best areas in the Grande Prairie region for snowmobilers to get out to?
Terri: We offer two riding areas – the first is Big Mountain which is about 20 minutes south on Highway 40. We have three loops out there, plus warm up shelters. The area features 150km of groomed trails and is perfect for a day trip and a picnic lunch. It's ideal for family rides and beginners.
The second area is Kakwa, where we have a groomed trail in to the B.C. Kakwa wilderness area. This place offers everything from easy meadows to play in, to areas where snowmobilers can climb and push their riding skills further. With hundreds of kilometers of riding, the views will never disappoint and you will never be bored. Lots of our members are regulars who return every week just to continue exploring!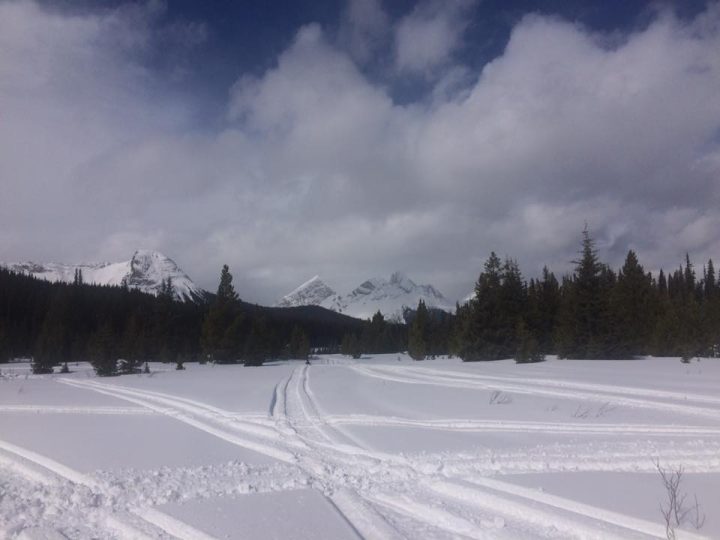 GPRTA: Are there any permits, restrictions, or general things to know for these trails?
Terri: The membership gives you access to the trails, but if you forgot to get a membership beforehand, day passes are $20 and can be paid in the donation box at each trail location. As our trails cross through parks, please remember that going off trail is not permitted – the trails are clearly marked for your convenience.
GPRTA: What are some essential safety equipment and items that beginner riders should consider packing?
Terri: When sledding, we always recommend having an extra track-belt for your sled, along with some emergency tools. A small first aid kit can also come in handy. When sledding out in the mountains, bring avalanche gear and a beacon. Packing high energy, calorie-dense foods is also important in case you become stuck for the night. A shovel, a fire starter, and a satellite-based communication device are other things to consider bringing along with yourself. You can learn more here.
GPRTA: For someone visiting our region, how do you recommend that they experience snowmobiling as first-timers? Are there snowmobile tours or rentals in our region?
Terri: Yes, rentals are available at Major's. For first-timers, I would highly recommend exploring the Big Mountain area for some great scenery and beautiful trails.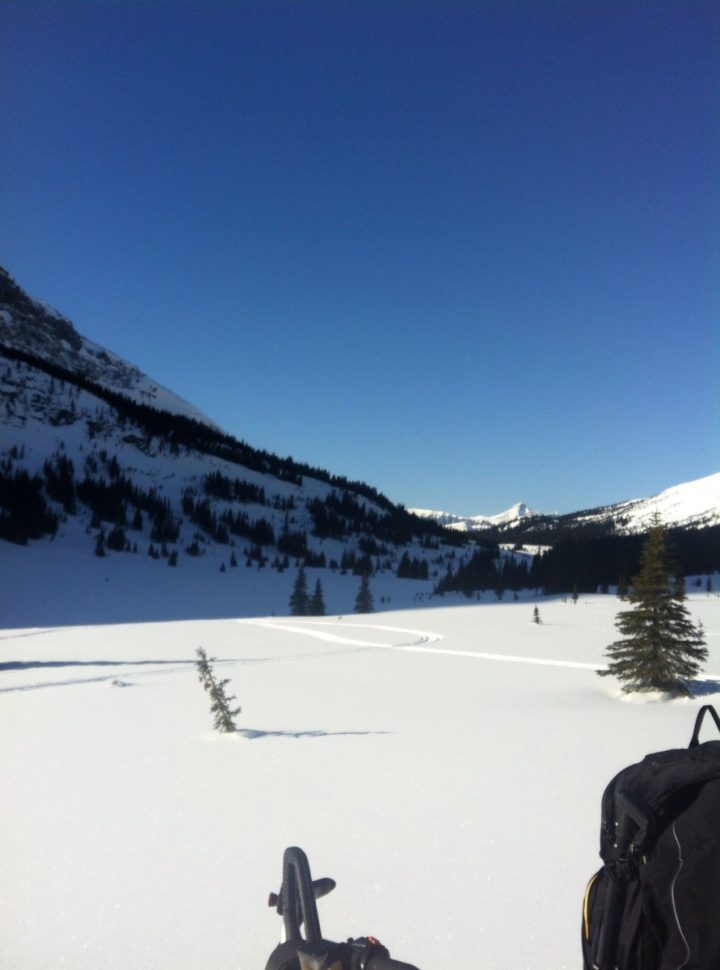 GPRTA: Is the Swan City Snowmobile Club making any adjustments to group rides in light of the ongoing pandemic and stricter restrictions? If so, what are those adjustments?
Terri: At this time, we are just "hanging tight". We would love to host our family rides and Poker Rally, but with the ever-changing restrictions, we shall have to wait until February. Even if it's an outdoor sport, it's very important that we still follow the regulations placed by the province. To stay the most up to date, readers can follow our Facebook page.
Thank you to Terri and the SCSC team for providing this snowmobile insight to regional visitors and locals alike! Ready to hit the trails now? Don't forget to share your fun snowmobiling adventures with us by using the hashtag #GPTourism on Instagram and Facebook.