Valley Bee Café
When you drive north from Grande Prairie towards the beautiful Smoky River valley, you'll pass rolling fields of canola and other grain crops, or perhaps pastures of cattle – a distinctly agriculture-dominant part of our region. But tucked within the small hamlet of Watino is a family-owned business representing another sector of Alberta ag: beekeeping and honey production.
Paradis Valley Honey is a 7th-generation apiary (aka bee farm!) with a passion for education on the various benefits of consuming locally-sourced honey and bee pollen products, the importance of supporting small businesses, and shifting the misconceptions and fears around bees.
We got in touch with Ginette Paradis, co-owner of Paradis Valley Honey with her husband Danny, to discuss their latest venture, Valley Bee Café. Read on to learn about the most popular menu items, their unique viewing window into the honey extraction room, and a multi-phased re-opening and expansion project that will have you coming back to explore even more exciting things the café will have to offer!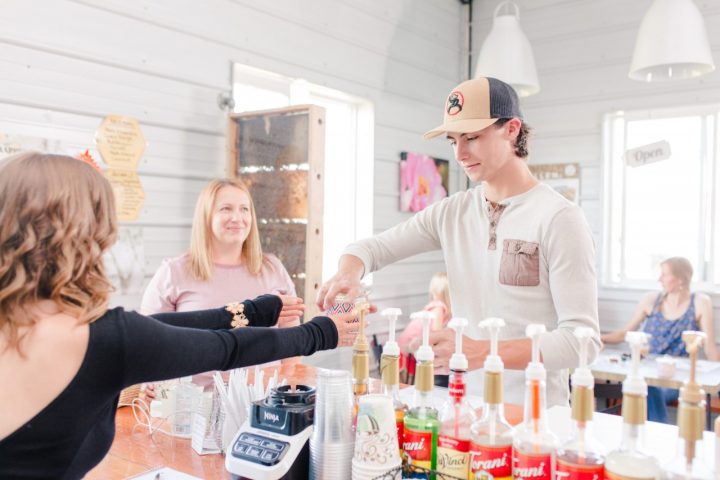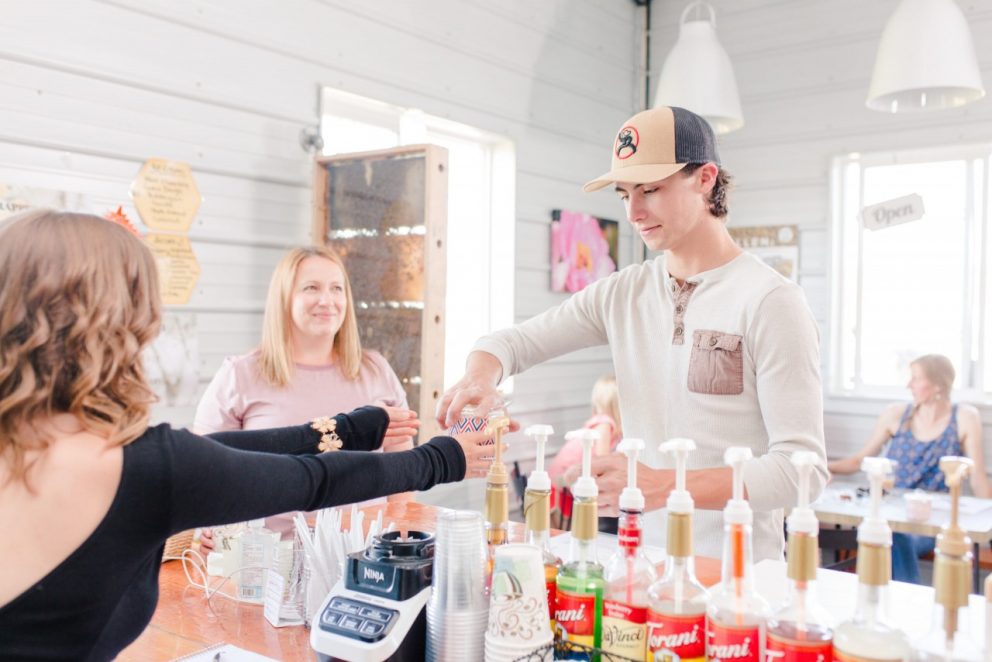 GPRTA: You have been beekeepers and honey suppliers in the region for several years (generations, actually!). Where did the inspiration to start a café come from?
Ginette: Our inspiration for the café started after taking part in our very first Alberta Open Farm Days in 2018 – it was the first time we opened our doors to the public and we were overwhelmed by the positive response! We realized that people had a vested interest in what beekeeping is all about and sought ways to continue educating in our local area. Valley Bee Café is one of the ways we are able to do that.
GPRTA: What are some of Valley Bee Café's unique touches?
Ginette: Firstly, most people have never had the opportunity to see into an active beehive or observe live honey extraction – something our guests absolutely love to experience when visiting us here. We also serve specialty foods and drinks, much of which is made with raw provisions from the beehive, and love reimagining classics like grilled cheeses and other comfort foods.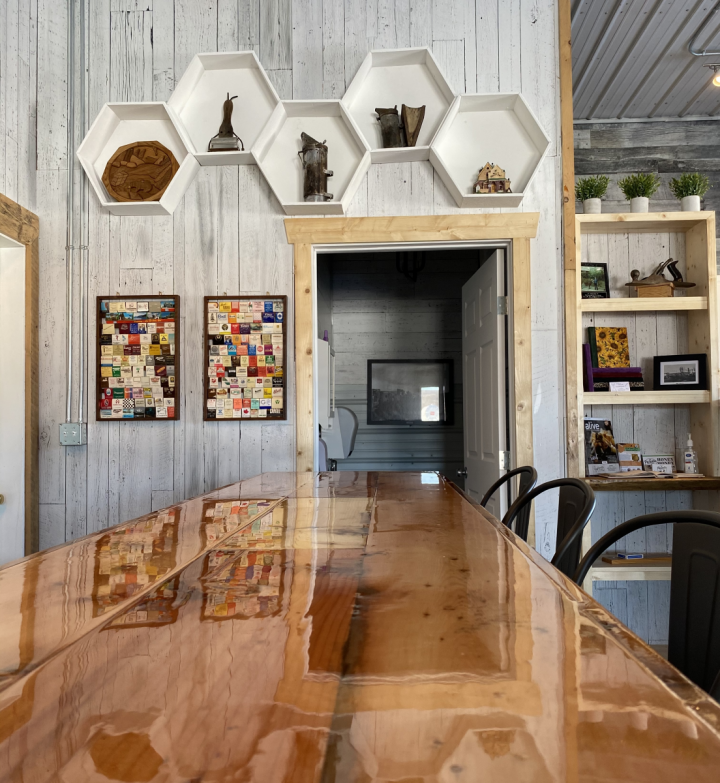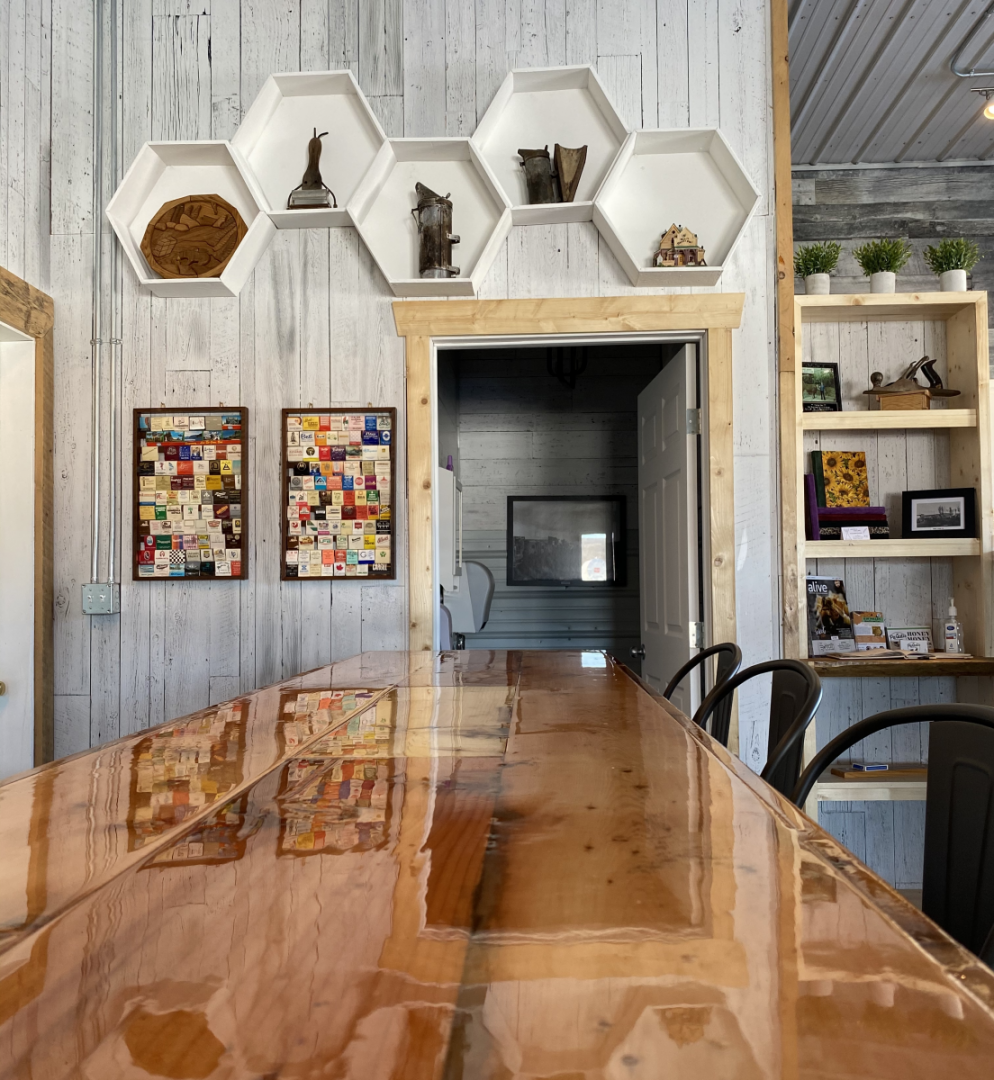 GPRTA: You recently re-opened with an expansion and renovation. What can visitors now expect when they visit the café?
Ginette: With the current expansion, we can now accommodate even more guests (important during the ongoing pandemic) and our menu has also grown. Phase 2 of our re-opening will be coming in June, and while I don't want to reveal too much of the surprise, there will be so many more ways to learn and explore the world of beekeeping on a year-round basis. Our patio will be filled with exploration activities for all! In a year's time, we will be introducing Phase 3, during which our generational history and beekeeping experience will come to life through virtual reality exploration. Our dreams for the business are endless and we are here to stay!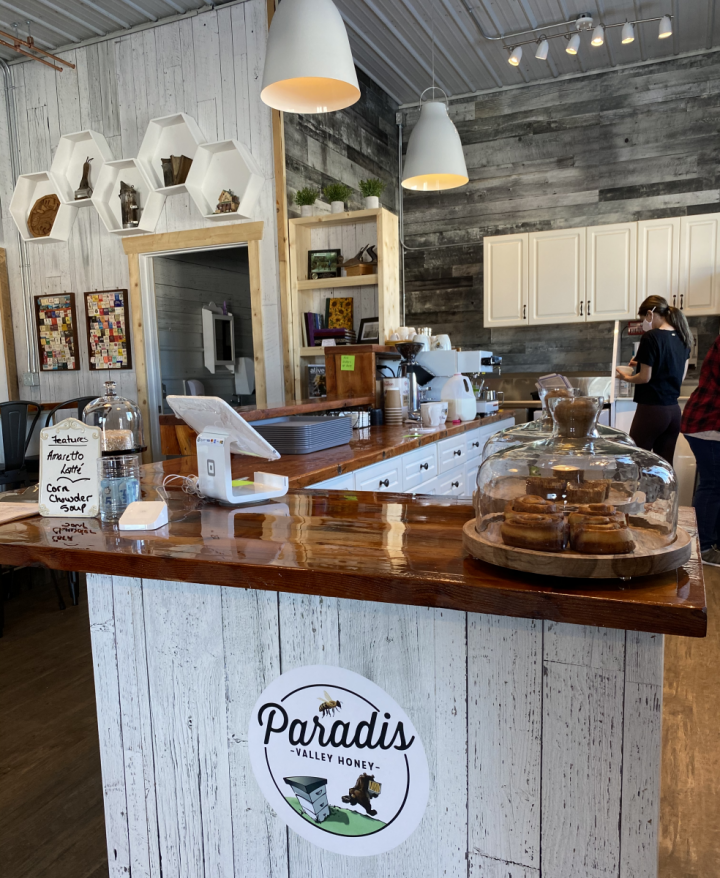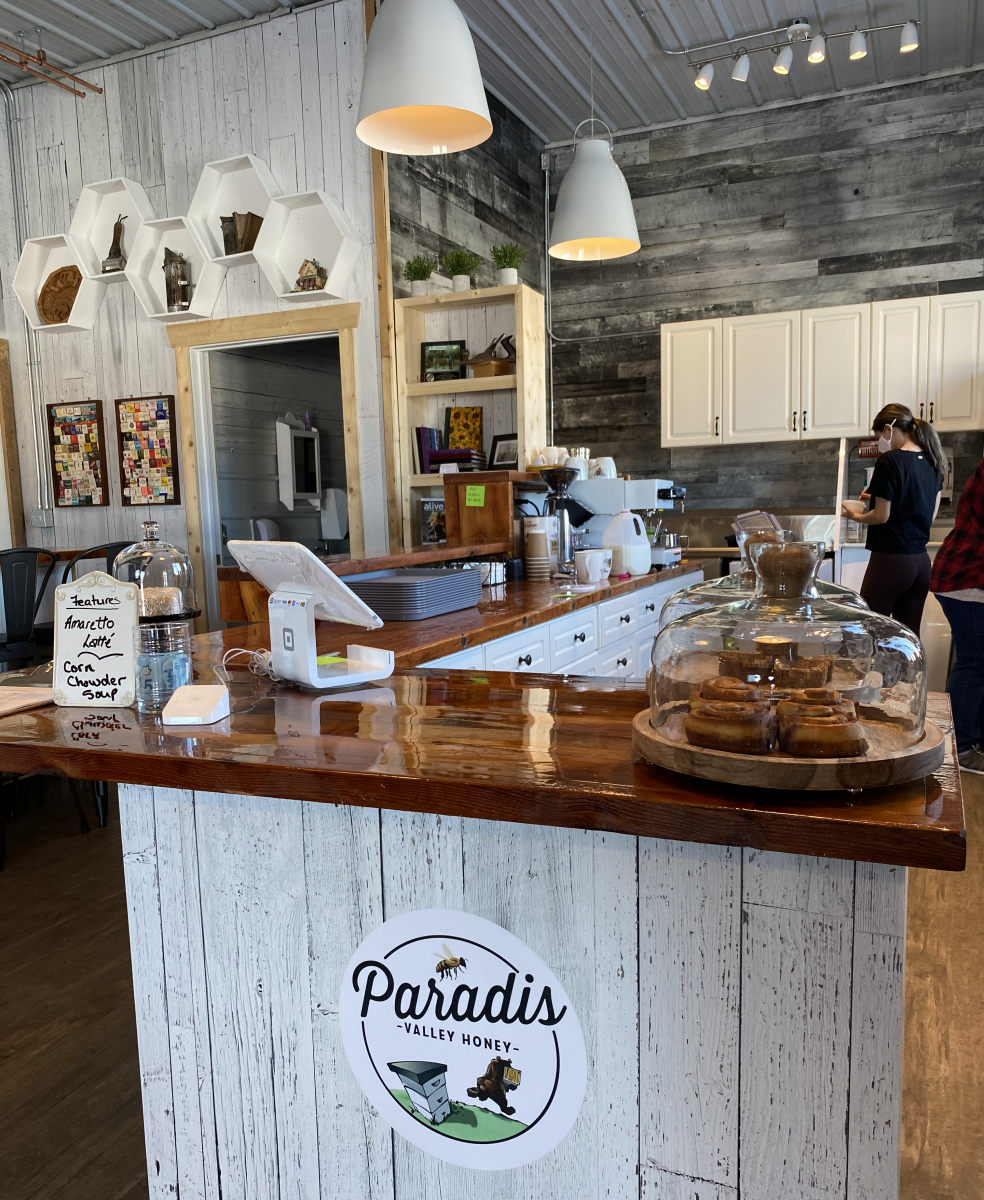 GPRTA: How have you had to pivot your business during the pandemic?
Ginette: Two of the biggest ways we pivoted was by launching our online store and by engaging more with our friends and followers through social media. Our café was made to be very immersive and interactive, so we wanted to emulate that experience through social media while we were temporarily closed. We also really dug into the development of our Honey Money fundraiser media kits which you can learn more about here. We recognized a need for simple, effective fundraising with a different (and proudly Canadian) product. Our media kit has made it so simple for anyone to lead successful fundraisers for their communities, schools, sports teams, or whatever it may be.
GPRTA: Tell us more about this cool viewing window into the honey extraction facility. What kinds of things can visitors come to watch?
Ginette: Our "open window" policy gives guests a year-round peek into the world of beekeeping. Depending on the time of year, you can expect to see everything from live honey extraction, equipment maintenance, and other personal projects coming to life behind the glass. It's been a great way for our guests to get to know Danny, myself, and our staff on a more personal level.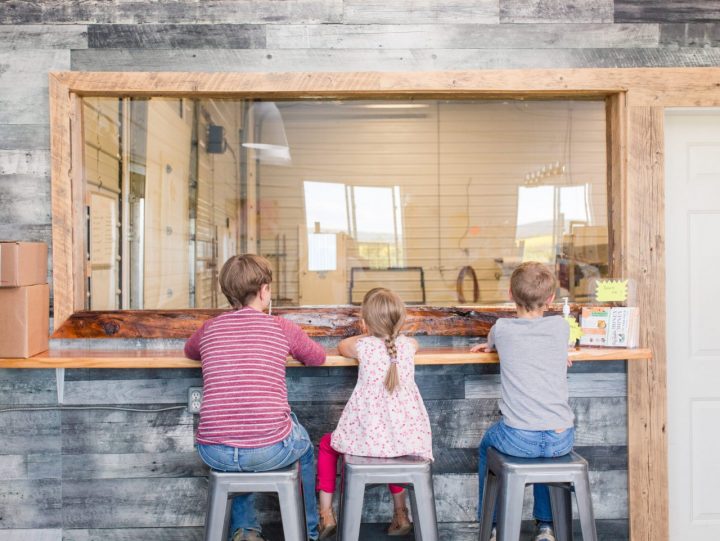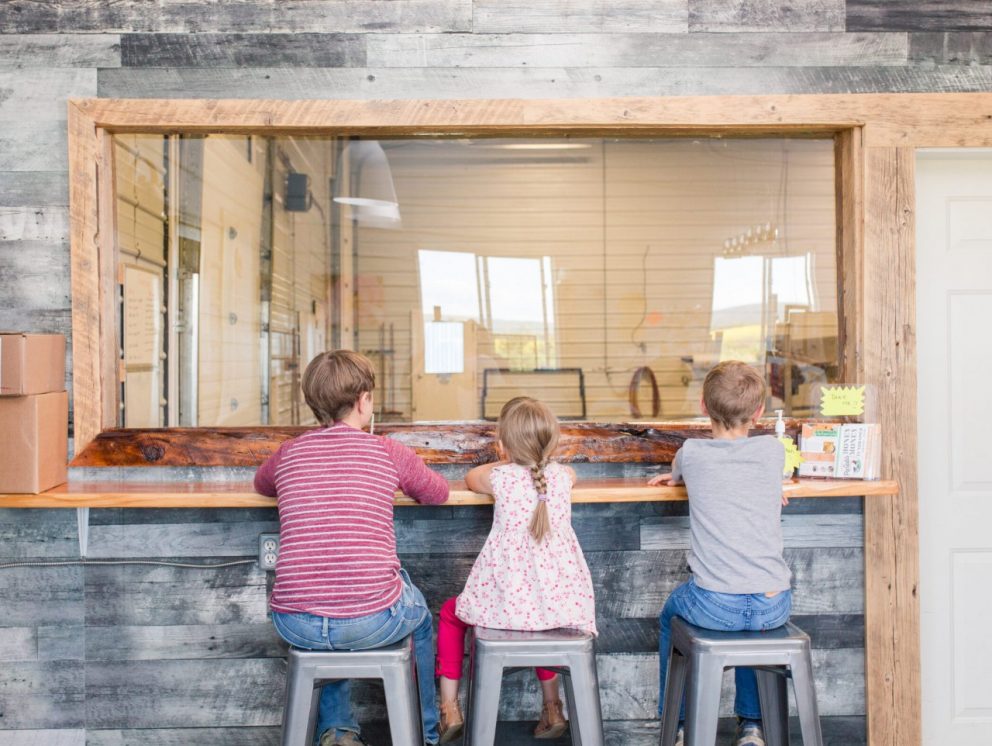 GPRTA: Is your food and drink made in-house? Is there a "most popular" item on the menu?
Ginette: Yes, we now have a dedicated chef who prepares all of our food in-house. A menu must-have is her delicious Energy Cakes (be sure to ask about them next time you come visit). Paired with a warm drink such as a Honey Latte, Buzzy Matcha, or Watino Fog, you just can't go wrong. Kids love our long list of flavoured Stingers & Steamers paired with sticky cinnamon rolls or in the summer months, our generous servings of ice cream!
GPRTA: What's been the most unexpected positive outcome of this business venture for you?
Ginette: The first thing that comes to mind is our customers who have visited from all across Canada. We've been blessed with an outpouring of support and ongoing interest which means the absolute world to us. Our passion for educating is being reflected back to us in customer loyalty and a deep care for the work we do as beekeepers to sustain healthy bees for generations to come.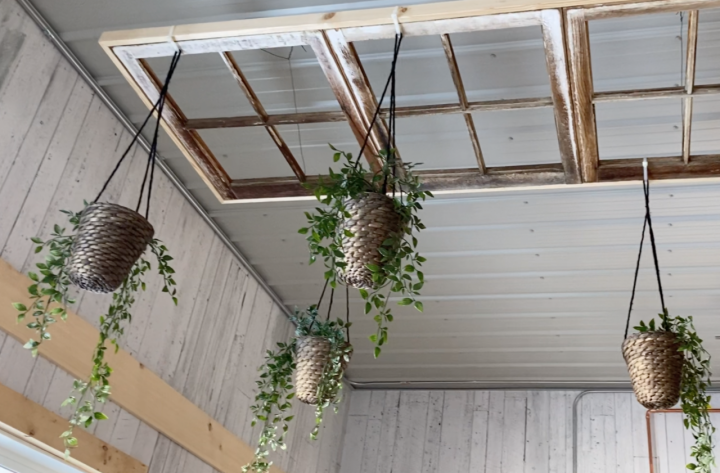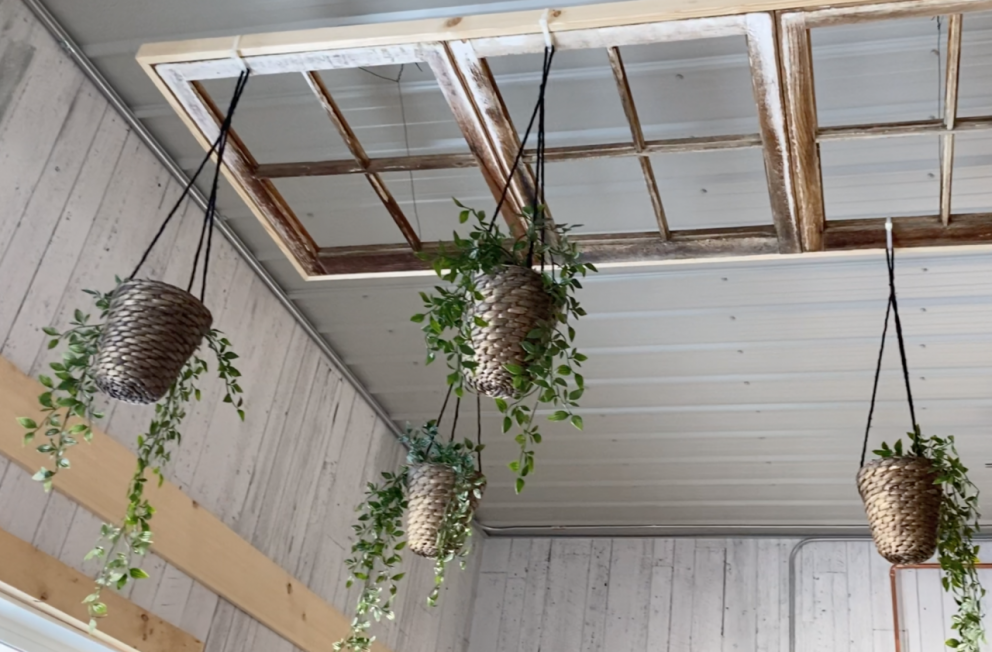 GPRTA: What do you love most about the beekeeping and honey industry? How can people learn more about the industry in Alberta?
Ginette: Our family loves the time it affords us out in nature; it really gives us a deeper connection with the cycles of life. We invite everyone who wants a closer look into the world of beekeeping to join our newsletter and follow our social media platforms. We're always sharing a ton of information on the benefits of raw bee products, our generational history, and the work we do. We would also be thrilled to have everyone come check out our café in Watino.
Thank you to Ginette Paradis for giving us an inside look at the "hidden" gem that is Valley Bee Café – we predict it will be all the buzz this summer, with their fabulous patio, immersive viewing window, and fresh food and drink. Be sure to tag @paradisvalleyhoneyltd and @gp_tourism on Instagram during your visit for a chance to be featured on our pages!