As we break through the restraints of what felt like the longest winter ever (or do we just say that every year?), we are getting ready to bask in the hot sun of the new season and spend even more time outdoors. The Grande Prairie region is buzzing with energy this time of year. From kayaking on one of our rivers in the Peace Country, to bonding with the open road on a motorbike, summer activities are something we eagerly await to enjoy for only a few precious months – and we invite you to join us!
Many local businesses in the Grande Prairie area provide equipment for popular outdoor summer activities, making it easy for you to do what you love or perhaps try something new.
Outdoor Sports Equipment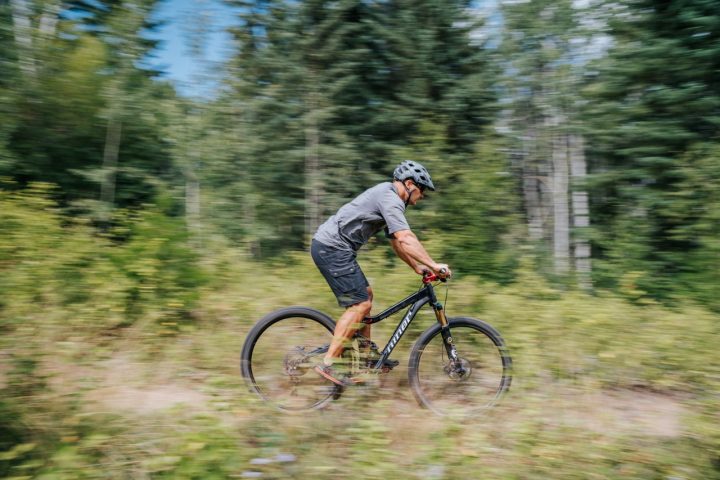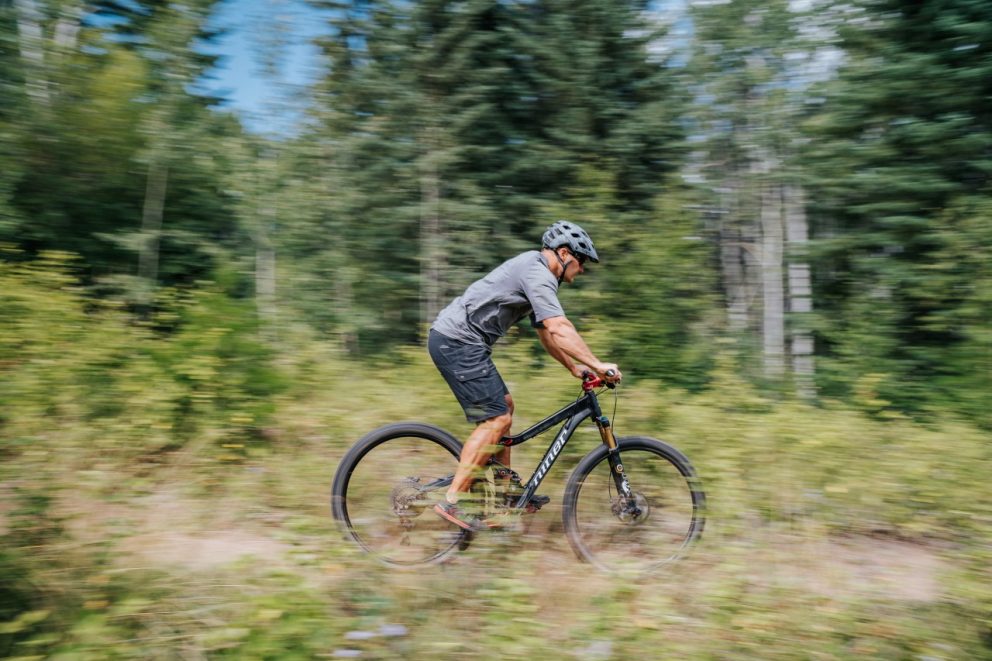 1. S3 Boardshop
Stand-up paddleboarding (or SUP) is not only a relaxing water activity, but also a great workout for your core and upper body! S3 Boardshop has a range of paddleboards – including a four-person board (but maybe only ask your most coordinated friends to join). You can rent them by day, or by the week if you have plans to spend more time on the water. Are you ready for your paddleboard experience? Surfs-SUP!
2. UKayak
This local Debolt-based company offers unique kayaking trips along the Smoky River that make for the perfect summer afternoon activity you can enjoy with friends. Wanting to hit up a local lake or a different river instead? No problem! UKayak also offers full and half-day kayak rentals, dry bags, life jackets, and delivery/pickup to Grande Prairie for easy convenience.
3. Fourword Bike & Board
Love mountain biking are only in the area for a few days? Fourword Bike & Board Rentals has your back with rentals starting at $40 per day and weekly rentals at $150. They also rent cruisers if you're planning on a less intense cycling experience. You could even join up with the local GP Wheelers Club, who offer weekly group rides.
4. Top Gear Cycles
Perhaps a little more rev is what you're after… If so, you can rent a motorbike from Top Gear Cycles for a half day, or take off for the week on a road trip (may we suggest this road trip to the Peace?). They have a fleet of over 12 motorcycles, so you can get your fellow riders together if they want to try out new equipment or don't have a bike of their own.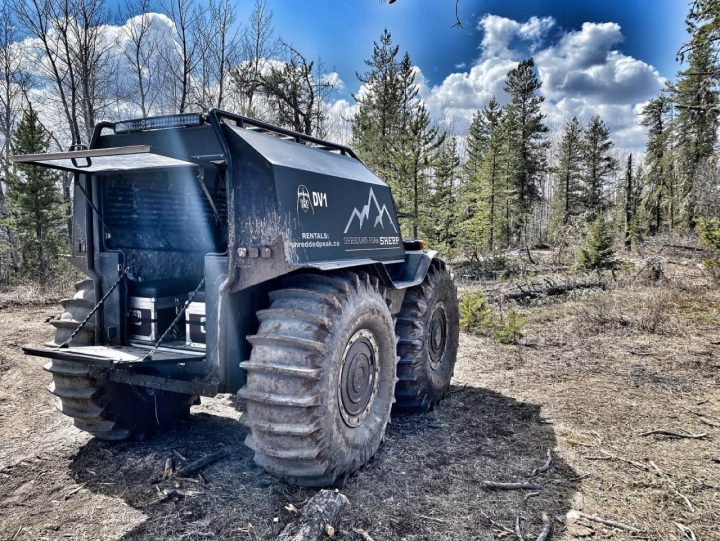 Offroad and ATVS
1. Shredded Peak SHERP
If you want to have a truly unique experience, you'll have to check out our friends Shredded Peak SHERP. What's a SHERP you may ask? These sturdy, all-terrain vehicles are ideal for super off-road conditions like rocks, water, mud, and dense tree areas. Hang on tight, because SHERPs can also climb up steep hills or mountains – which is what they were originally created for.
The co-owned local business started up in 2020 with the goal of helping businesses in industries such as oil and gas, forestry, search and rescue, geology and surveying, and farming be able to better access remote locations that no other machine on the planet can reach. However, they also invite serious recreational enthusiasts to give the SHERP a shot. Visit their Facebook page here!
2. Pioneer Offroads
Explore the backcountry of the Grande Prairie area with equipment from Pioneer Offroads. You can rent Argos, ATVs, quads, UTVs/side-by-sides, and even Hagglunds in the winter (generally used for reaching locations with difficult terrain). They even offer training on all their equipment, ensuring both safety and rider confidence in their customers.
3. Major Rentals
Ready for a major adventure? From land to water, Major Rentals has a wide range of equipment with flexible rental plans. They will even deliver and pick up your equipment, making it easier to focus on the fun. Seadoos, watercrafts, ATVs, Argos, and side-by-sides are some of the recreational equipment available through Major Rentals.
RVs and campervans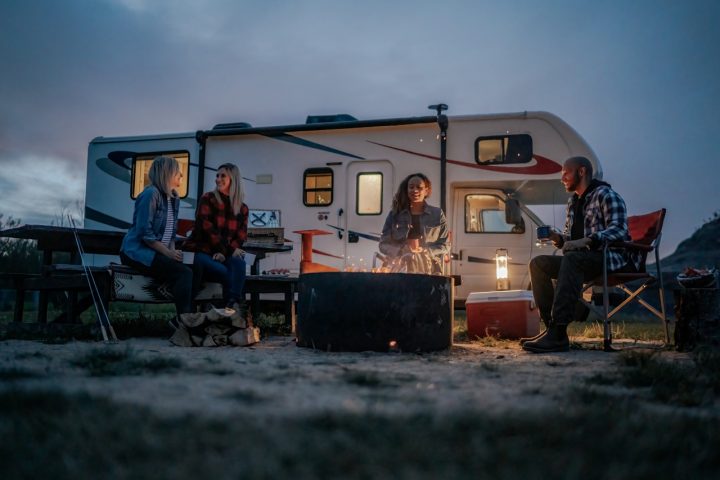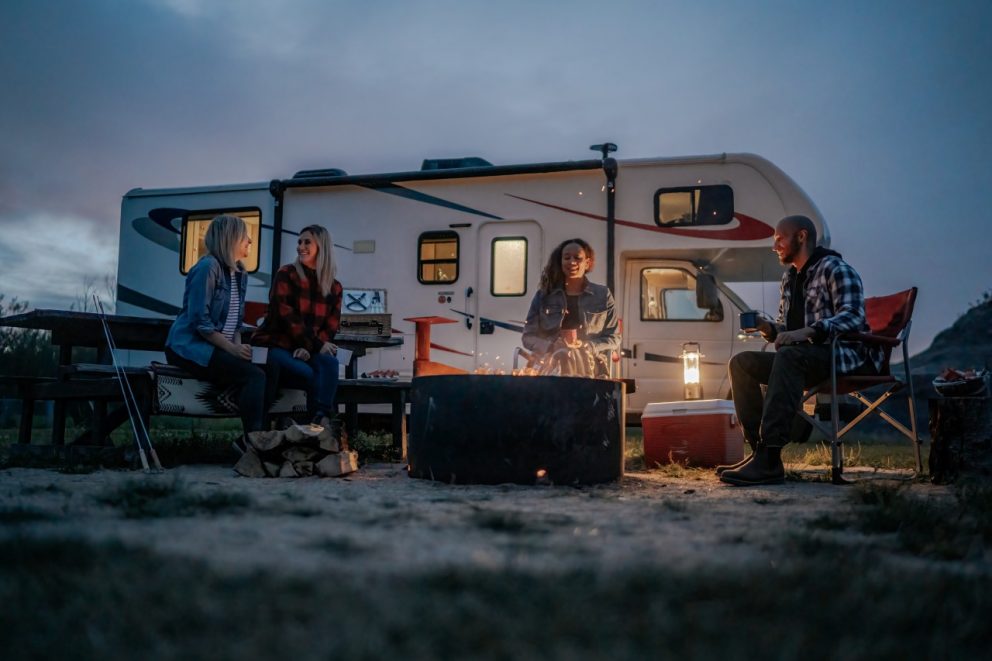 1. Go North RV Rental
With over 20 years of experience, the staff at Go North RV Rentals are your pros at making a camping experience feel comfortable. Their units range from 20 to 29 feet, and they will even deliver the RV to your campsite, set it up, then pick it up when you're done. Wondering where to best take your next camping trip? Here are a few ideas.
2. Outdoorsy.com
Through the website outdoorsy.com, you can rent a privately-owned RV for the area where you'll be camping. Simply enter the location and the dates of your trip, and the website will find available RVs for that time at a reasonable price. You can even go old-school and rent a campervan, creating a unique and memorable experience for you and your camping pals this summer.
3. RVezy
From tent trailers to luxurious travel trailers, you can filter your search on RVezy for your preferences and amenities. Verified users post their own RVs and sometimes offer add-ons to your bookings such as providing bedding and linens, delivery and pick-up, or firewood bundles. This is a hassle-free way to enjoy camping in the Grande Prairie region, leaving more time for you to spend with loved ones.
Summer is all about making lasting memories with your friends and family in the beautiful outdoors. We're fortunate to have so many friendly and resourceful local businesses to support all of our (and your!) adventures. We look forward to seeing you this summer and hope that it will be one to remember – tag us on social media for a chance to be featured!