3 Brunch Spots in the Grande Prairie Region You Might Not Have Tried Yet
3 Brunch Spots in the Grande Prairie Region You Might Not Have Tried Yet
With its extensive list of year-round outdoor activities, Grande Prairie is often labeled as the adventure hub of northwest Alberta. While this is undoubtedly true, there's another, more contemporary reason tourists love to visit – the awesome brunch spots peppered throughout the region!
Today, we're introducing you to a few more lesser-known gems that you need to add to your brunch bucket list. Whether you're just rolling out of bed on a Sunday morning (ahem, afternoon) or needing a lip-smacking brunch after a morning of busy activities, check out these must-visit brunch venues in and around town:
Swing by Monica's in the Stanford Inn for a veritable smorgasbord of culinary delights. With a 'Specials' menu that changes every day of the week and on holidays, you can always bet on Monica's for a pleasantly surprising brunch. Plus, they have a separate vegan menu for to cater to all palettes!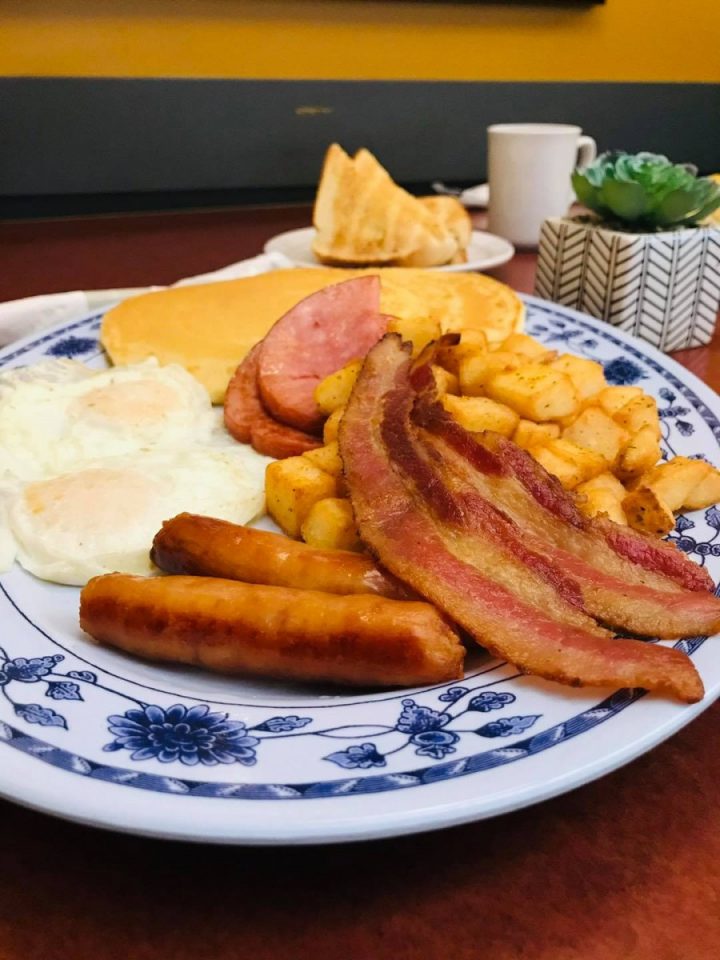 A contemporary, but laid-back beer and burger joint with plenty of soul! At the most happening patio in town, with a sweet view looking west that captures the brilliant Peace Country Sunsets. Brunch is served on Saturdays from 11:00 a.m. to 2:00 p.m. and Sundays from 10:00 a.m. to 2 p.m.
Treat yourself to Haskap Flapjacks, or try the Wild Horse Breakfast ($7.95 available from 9:00 a.m. to 11:00 a.m. daily).
Located at Evergreen Park. Enjoy slot tournaments, live entertainment, horse racing, plus food and drinks from their Pines Family Restaurant.
We hope you're inspired to try a few new brunch spots next time you're out adventuring in our region. What other hidden treasures would you add to this list? Let us know on social media by using the hashtag #GPTourism.