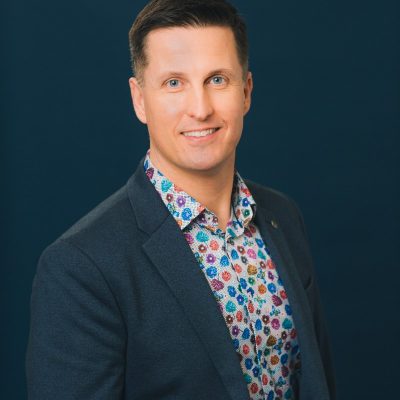 Spring 2021
GPRTA President's Update
Welcome to Spring 2021 in our region! While I'm more of a four-seasons kind of person, there's just something special about spring – the sense of rejuvenation and change. 
As we move out of winter, GPRTA is happy to welcome Ken Loudon as our new Executive Director. Ken's background in the tourism and hospitality industry and his significant experience in his volunteer roles with the Grande Prairie Chamber of Commerce and as a Rotarian will be valuable in helping GPRTA build greater connections and partnerships within the region and as we continue to work closely with our provincial allies at Travel Alberta. 
Looking back on the winter months, it was gratifying to see all the facilities and businesses – that were able to – work tirelessly to remain open, adapt and continue providing exceptional experiences, services and products to our region and community. This, without a doubt, contributed to the much-needed physical and mental wellbeing of all our residents and visitors during this difficult time. 
As we approach summer, the emphasis for the GPRTA will continue to be promoting opportunities to explore places and venues within the region that many people, including locals, may not have visited previously. 
Our Grande Plan initiative, launched last summer in partnership with area accommodations and attractions, provides a series of itineraries, from day trips to outings of a couple of days, to help travelers and residents discover some hidden gems close to home. 
One noticeable lifestyle change that has occurred over the last year is that we see many more families getting out together, even for walks with the dog or biking and hiking. 
Our recent membership survey showed a change over previous years in how participants viewed tourism. Previously, tourism was usually defined more in terms of people taking flights or going to another province or country. This time, there was more recognition that tourism also includes things like visiting local stores, gas stations, hotels, and restaurants in your own backyard. 
This underlines the value and importance of all tourism-related businesses providing enjoyable experiences and memories and for local residents to show their pride of place when welcoming visitors enjoying a staycation or vacationers visiting our region from other places around the globe. 
I would also like to remind our members and partners that Travel Alberta has a variety of grant programs available to support both promotion and capital investment. To learn more please be sure to reach out to our GPRTA Office located at Centre 2000.  The Alberta Government has a goal of growing tourism to be a $20 billion industry by 2030, and that will require the perseverance and determination of business owners, operators, and experience creators. 
As we look forward to more Covid-19 related restrictions lifting in the coming months, we will be working with our members, regional stakeholders, and Travel Alberta to welcome visitors and quench their thirst for getting out into the wide-open spaces we all enjoy in Northern Alberta.  
This is a great time to grow tourism on both the local and regional level and GPRTA looks forward to working with each of you to help highlight our region as a wonderful travel destination for visitors from near and far.
– Johnathan Clarkson, GPRTA Board President