With the warmest summer weather behind us, it might be tempting to think that the region's best activities are done for the year. But that's not the case! There are still plenty of great things to do all around Grande Prairie and the surrounding area, if you know where to look….and as it happens, we have some insider information. So here are ten ways to make the most of fall in Grande Prairie and the Peace Region!
1. Bust a Gut at this Drive-in "Live" Comedy Show
**Now passed**
Fill your life (and your car) with some much-needed laughter at the 24th annual fundraiser for the Grande Prairie's Year-Round Adventure Park, Nitehawk. This year, money raised is going toward recovery efforts after a landslide in May affected some of the ski hill's runs and lift equipment. It all takes place – from a safe social distance – at the Grande Sunset Drive-in Theatre at Evergreen Park on September 26th. View the headliners, get your tickets, and find more information here!
2.

Visit one (or all) of the regional Farmers' Markets
Can't get enough home-grown herbs? Looking for local jams and jellies? You're bound to find something for every taste when you stop in at one of the Grande Prairie region's farmers' markets this fall. Check out the Sexsmith, Beaverlodge, or Grande Prairie markets to get the full experience (and maybe pick up a fresh pie for Thanksgiving dinner?).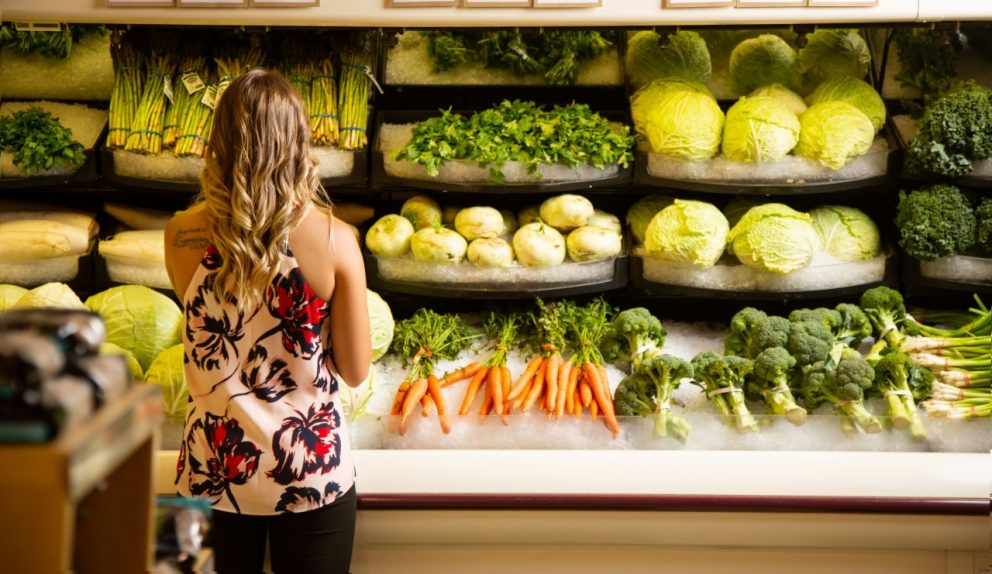 3.

Join a book club
Cozying up with a good book is the quintessential fall activity. Did you know that the Grande Prairie Public Library has two book clubs (and they've both gone virtual)? One takes place on the 14th of each month, providing a space for literature lovers to talk about their latest discoveries and all-time favourites, and another on the 15th focuses on a chosen monthly novel.
4. Check out The Curve exhibit at the Art Gallery of Grande Prairie
**Now passed**
There's nothing quite like a community coming together – and ours did in a big way, contributing to the new art project at the AGGP titled The Curve. It's a multi-disciplinary and beautiful installation, honouring those affected by the COVID-19 pandemic in the Peace Region. See it until September 28.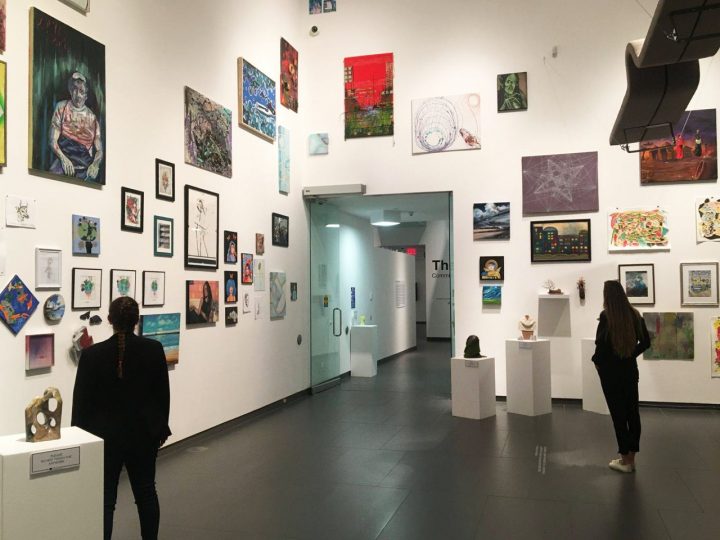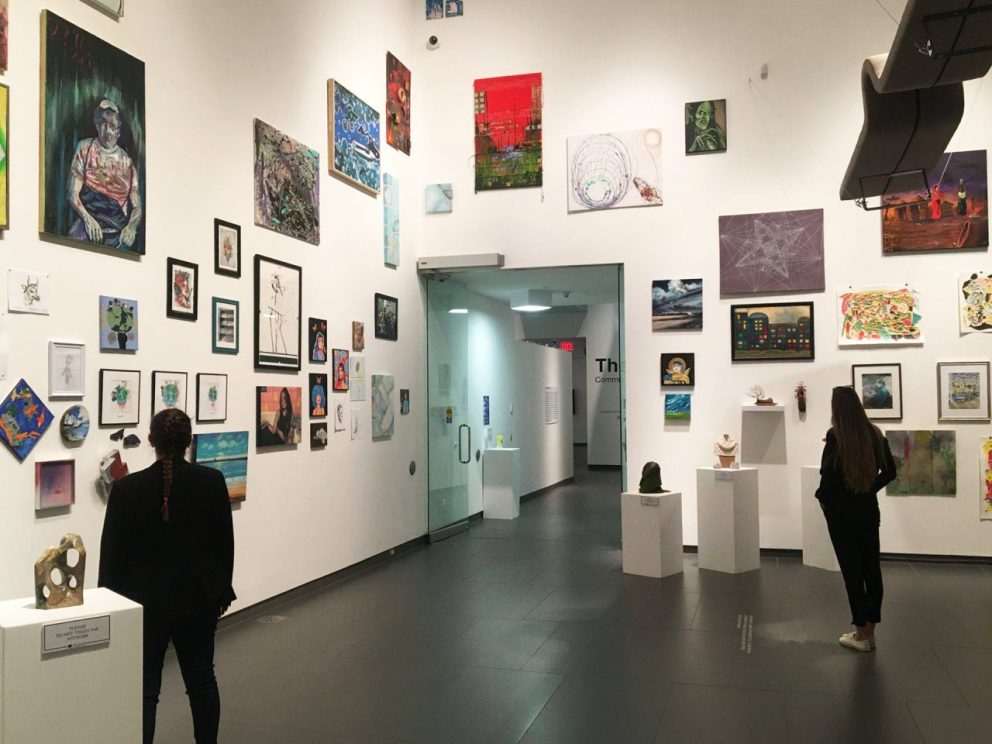 5. Explore the Wapiti Nordic Trails & other areas of Grande Prairie's backyard
With dozens of kilometres of prime biking and walking trails, the forests and natural scenery of the Wapiti Nordic Ski Club and other forested areas throughout the Peace Region are the perfect way to get that last slice of warm weather. Grab your bike or your best walking shoes and take in a day of some of northern Alberta's best landscapes, just minutes from home.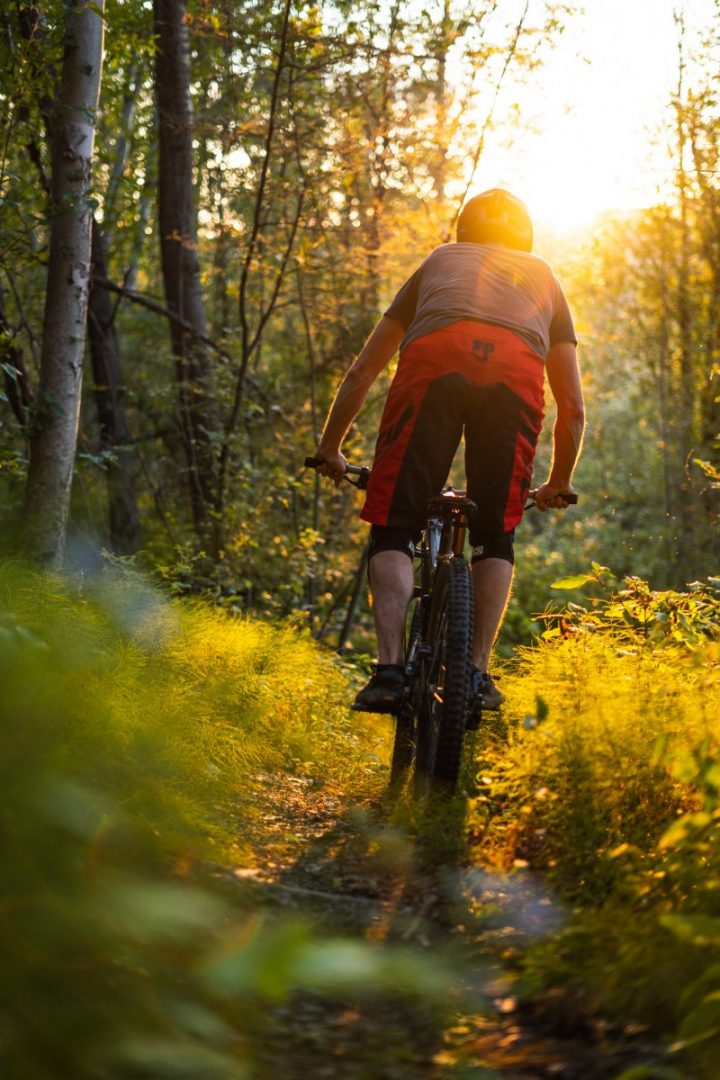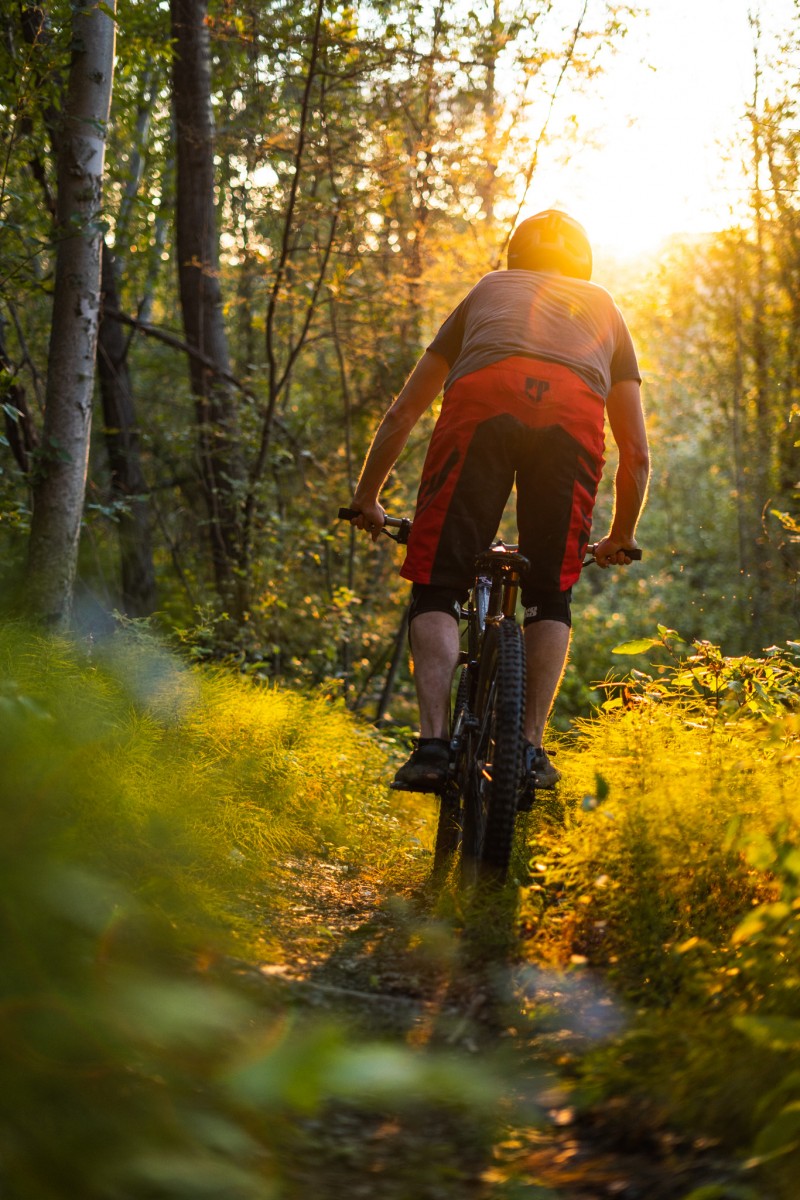 Photo Credits: @devanfrancis and @shanewiebephotography
6. Watch outdoor movies at Evergreen Park
Until the end of October, Evergreen Park and the Grande Sunset Theatre are continuing to host drive-in movie specials, with "Meal and a Movie" deals, double headers, and more. Make a date night, enjoy the retro experience, and stay warm in the car while watching some of cinema's biggest hits. See the full list here.
7. See the PBR BuckWild Bullriding Extravaganza (*New dates: NOV 5-7)
One of the west's greatest outdoor sports comes to our region for a night of adrenaline-pumping fun at Revolution Place on November 5-7. Enjoy the special effects and spectacle of ultimate skill and courage – all from the safety of your seat – at the PBR BuckWild bull riding competition! Tickets available here.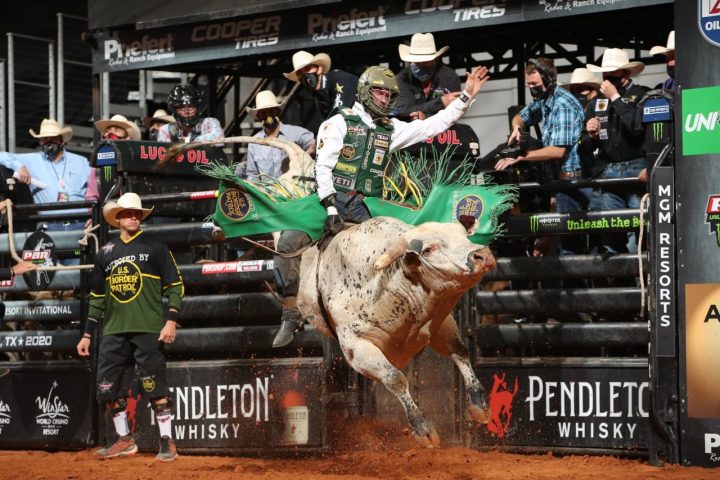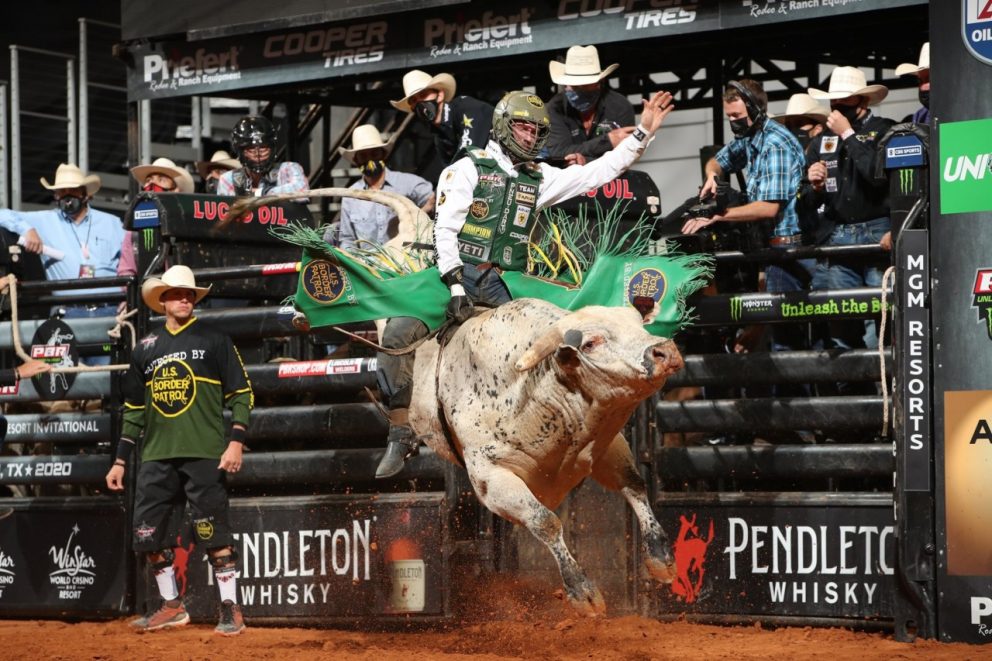 8. Pick up your favourite autumn beverages at local cafés
Does anything say fall quite like a good harvest-themed hot drink? When you're craving something that'll lift your spirits as much as stepping on an extra-crunchy leaf, grab a warm apple cider from Ole Smokes Coffee, or the seasonal classic pumpkin spice latté from local spots like Whisker's Cat Café or Valley Bee Café (if you're up for a little road trip!).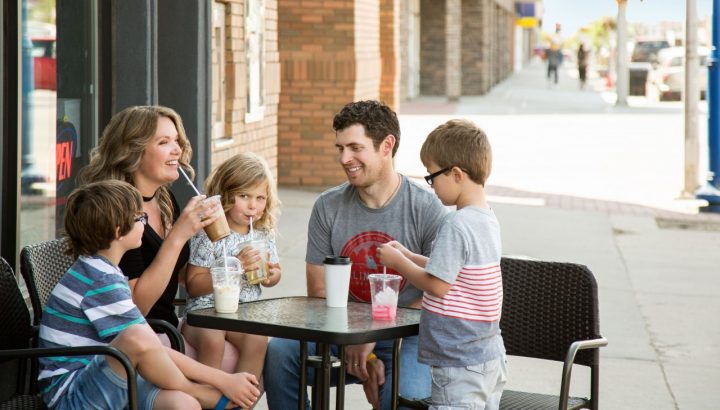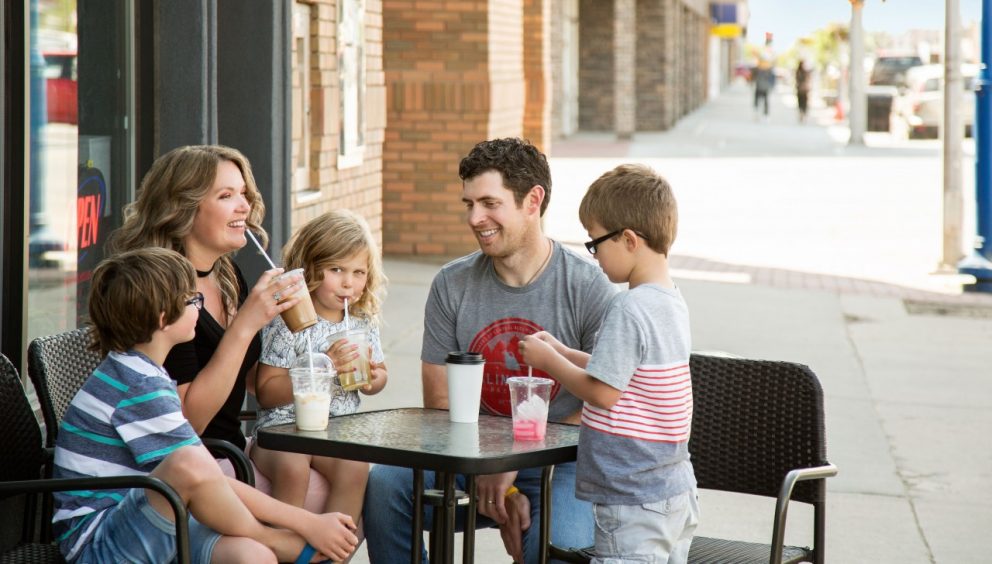 9. Go hunting, learn archery, or get some target practice for the season
Do you need to brush up on your aim or technical skills during hunting season? Or maybe you're just looking for a fun way to spend some time with friends? Set your sights on Bullets & Broadheads, where you can safely learn all about archery, firearms, and hunting.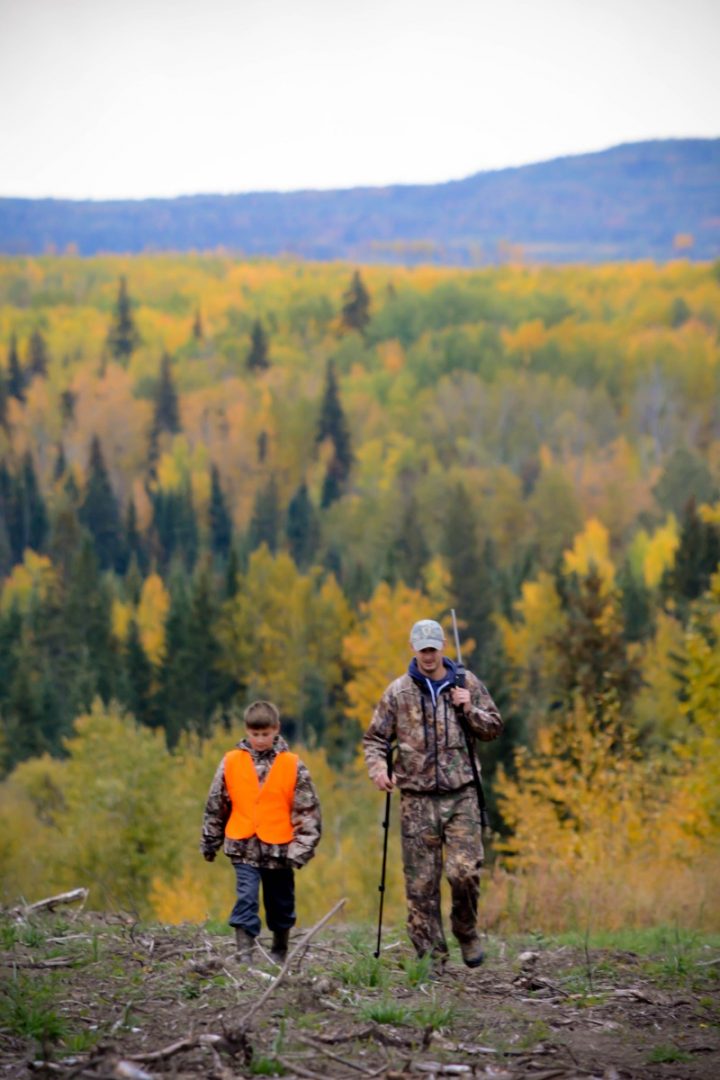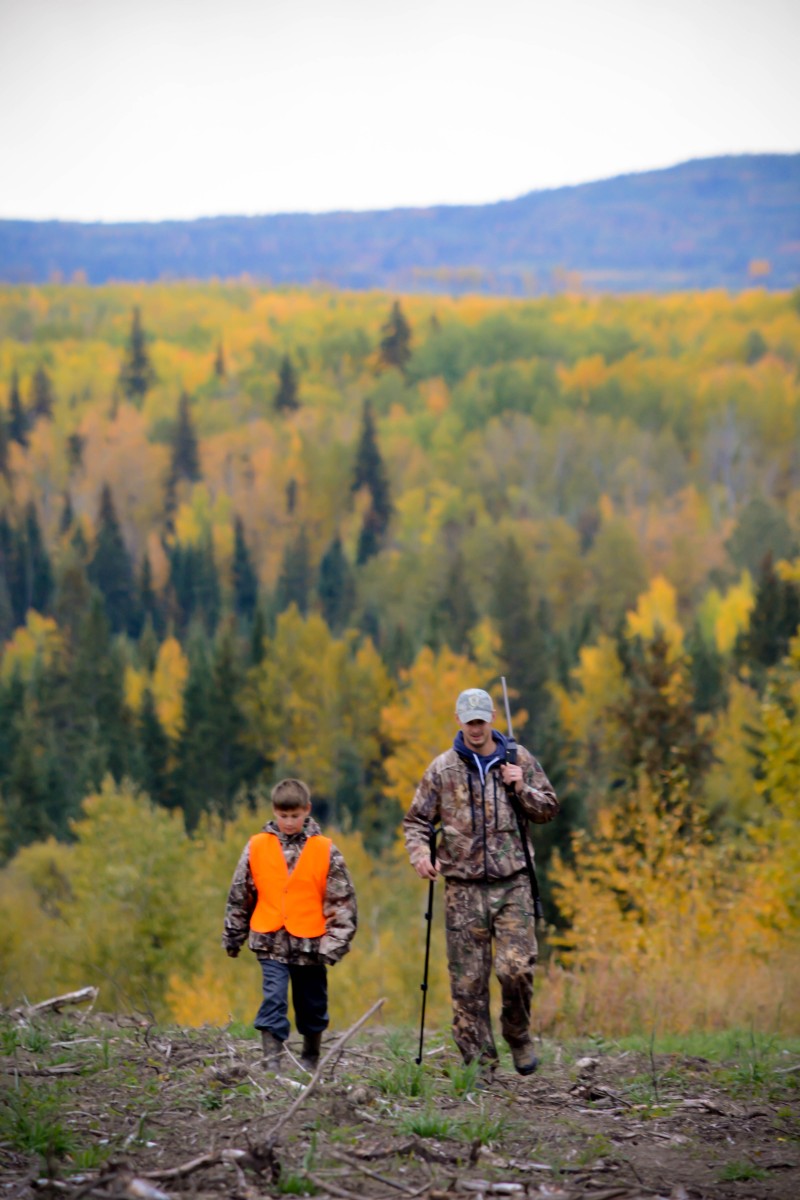 10. Have a horribly fun Halloween
Though COVID-19 may end up changing some of these plans, Grande Prairie is set for all kinds of ghoulishly good Halloween activities and events. Get your heart pumping and your hair standing on end with one (or all) of them!
a. McNaught Homestead Ghost Walk 2020 – October 23-24 from 6:30 to 9:30pm at the McNaught Homestead. Watch our Facebook page for more details.
b. Blanchord Field of Nightmares at Evergreen Park – Every evening in October! Follow our Facebook page, as well as Evergreen Park, to find out more.
c. Grovedale Halloween Haunt – Details are coming in the weeks ahead, so follow Nitehawk and GP Tourism for details.
d. Halloween Spooktacular – The City of Grande Prairie is hosting a trick-or-treating event at the Eastlink Centre! Be sure to follow their Facebook page for more details.
(All activities are subject to change with new restrictions, so double-check before showing up.)
BONUS! Eat a little too much at the Food Truck Roundup on Sept. 13
**Now passed**
Held at the old Canadian Tire parking lot on the north end of the city, all your favourite Grande Prairie food trucks will be out for one last end-of-summer celebration. From gourmet hot dogs and sizzling fries to perfectly crispy grilled cheese, it might be your last chance to get so much excellent grub in one place.