We're heading into winter – or in many areas, already making our morning commutes through frosty snowdrifts – and that means it's time to stay inside and stay warm. But that doesn't mean we have to avoid staying active, because all around the Grande Prairie region, there are plenty of things to do for all levels. From family nights, to date ideas, to training for next summer's sports season, here are the top six ways you can stay active indoors this winter.
(Note that many of the rules surrounding indoor facilities and groups may change quickly, so it's always a good idea to call ahead and ensure these activities are available before showing up.)
Practice your follow-through at Fore Seasons Indoor Golf Centre
It's the curse of the Canadian golfer: for months of every year, the courses are covered in snow. But if you know where to go, you won't have to let your skills go to waste while you wait for the ice to melt.
Fore Seasons Indoor Golf Centre offers full golf simulators, which can give valuable feedback on your swing, speed, and form. You can virtually visit some of the world's most famous courses, join a league, train for next season, or simply have some fun with family and friends. Simply bring your clubs, some clean shoes, and your love of the game!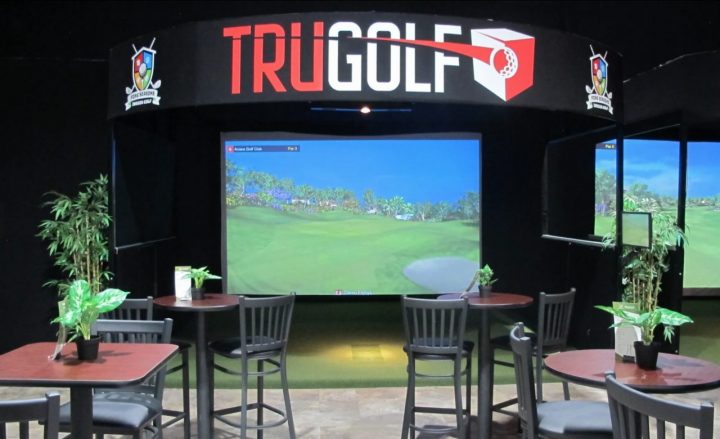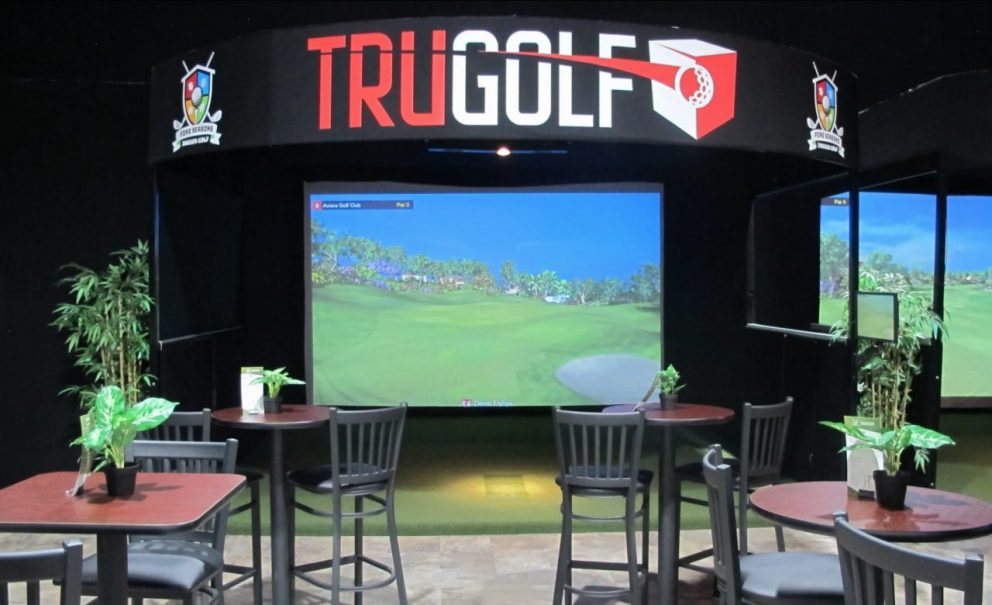 Do your best cannonball dive at a local swimming pool

Nothing reminds you of summer like a dip in the water, and Grande Prairie and the surrounding area has a few places to take advantage of their indoor pools. Drop by the Eastlink Centre to get some exercise in the two full-sized training and activity pools, zip down a waterslide, or float around the lazy river (other amenities may be available, too – check the page frequently for updates).

In nearby Beaverlodge, about 40 km to the west, the recreation centre also has a community pool, where the kids can take swimming lessons or simply just have a fun time with their friends. No matter how frosty it gets outside, it's always balmy down by the water! (Pro tip: visit Anna's Pizza for an excellent meal afterward, and go home feeling full and happy.)

Learn to love the ice with our rinks and arenas
If you love the thrill of winter sports but aren't a big fan of freezing yourself, an indoor rink or arena is a perfect compromise. Plus, you don't have to travel to Grande Prairie to take part, either – many of the smaller towns around the city have their own arenas and facilities.
To the north, the Sexsmith Arena is a good place to practice your skating skills, while the nearby curling rink lets you unleash your true inner Canadian. A little closer to GP itself are several options in Clairmont, including the Crosslink County Sportsplex, where you can skate, run, or set up an indoor soccer game while enjoying the new facility.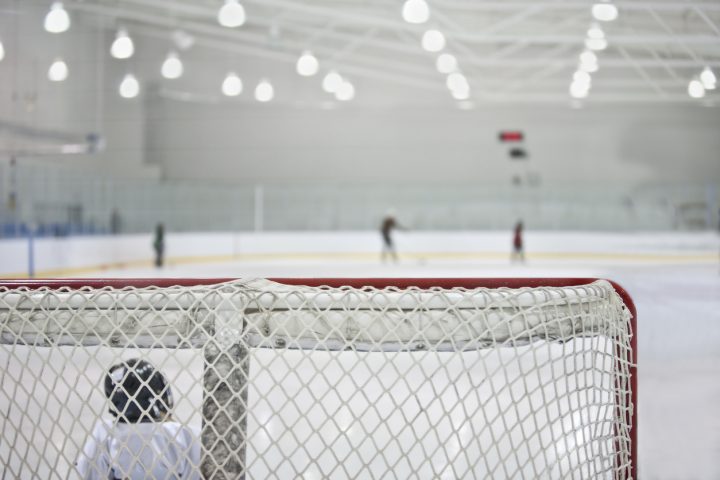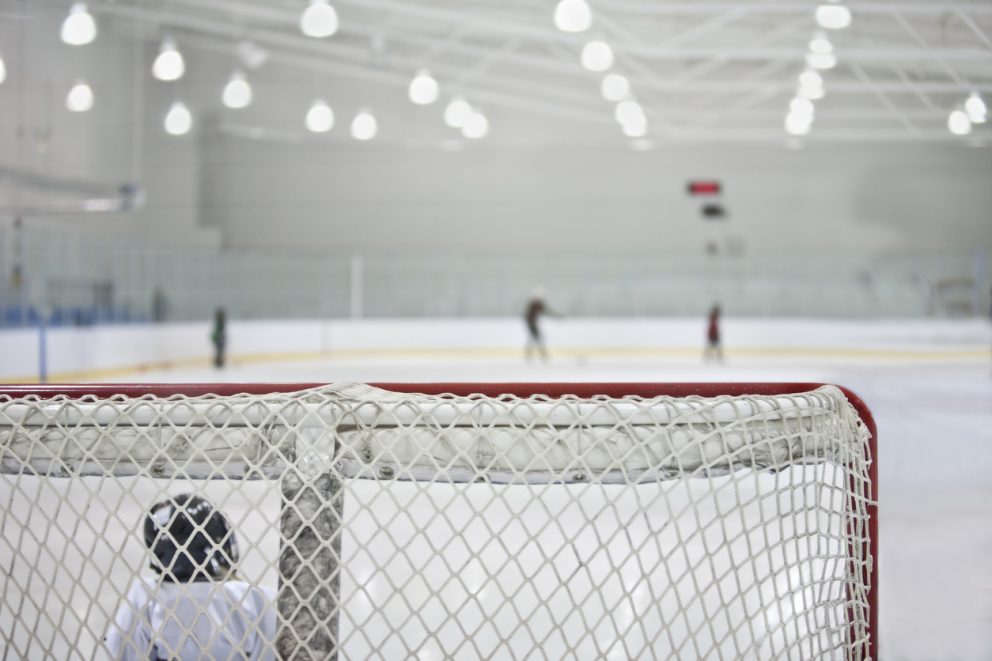 In the western part of the region, you can visit the Beaverlodge Arena, Hythe Arena or curling rink, or Source Energy Arena in Wembley (once the current repairs are finished). Hockey, curling, skating, and other cold-weather sports are popular all over the area, so join the fun and see what these close-knit communities have to offer!
Chase that perfect game at HJ's Family Bowling
Feeling the allure of slick hardwood, perfect aim, and friendly competition? Head over to HJ's Family Bowling to spend a few hours filling a score card and working on your strikes. The building has been recently upgraded, and caters to rookies and pros alike with glow bowling, league openings, party reservations, and even a pro shop and a small licensed café with VLTs for those who need a break.
Just remember to call ahead and check on available times or even reserve a slot, in order to comply with ongoing social distancing guidelines.
Hit the bulls-eye at Bullets and Broadheads
Need more of an adrenaline rush? In pursuit of total precision? Maybe some target practice is more up your alley! Luckily, the team over at Bullets and Broadheads Shooting Centre has you covered. You can safely practice with your firearms or bows and arrows at the shooting and archery ranges, or test your axe throwing prowess at one of Grande Prairie's most reputable sports facilities. Besides the shooting area, they also have a large pro shop, a classroom for learners, and licensing and safety certification services.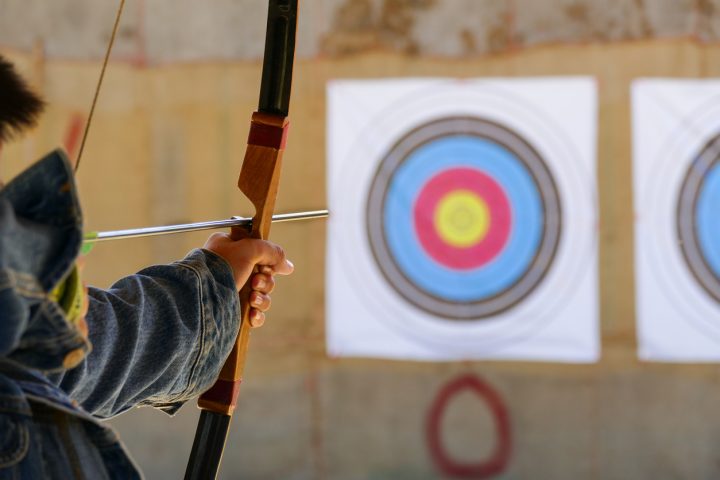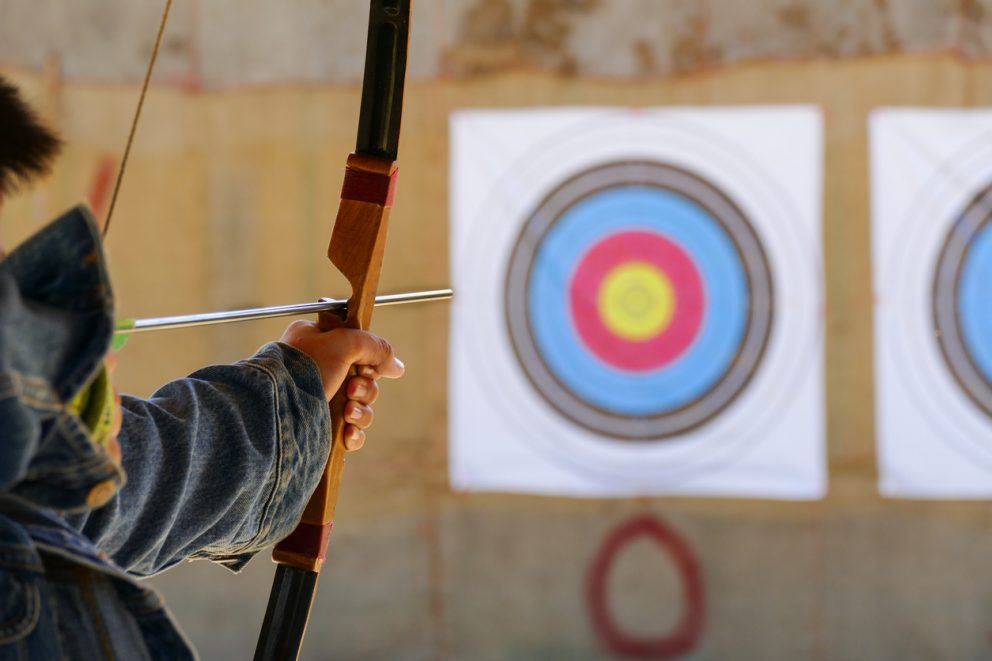 Interested? Contact them today for information on pricing, reservations, and safety equipment so you can get the most out of your visit!
(CURRENTLY CLOSED DUE TO COVID-19 – Check back for updates) Reach new heights at the Grande Prairie Regional College climbing gym
Though the cold temperatures and snowpack can make real outdoor rock climbing rather unpleasant in the winter, that doesn't mean you can't develop or improve your skills in the months ahead. The climbing gym at the GPRC offers more than 3,000 sq. ft. of climbing space, accommodating people of all technical abilities on a variety of terrains. If rock climbing is something you've never tried, or have just started doing, you can get lessons, guides, or other training for all ages and skill levels. As a bonus, the facility is open into the evening, 7 days a week, so it can easily work around a busy schedule.
Still need more ideas? If you've already maxed out these six, head to the Grande Prairie Sports Connection, where you can find additional activities and leads about things to do around the city this winter. There's never a dull moment with all that our region has to offer – and if you've got some pastimes that you think others would enjoy, reach out and spread the word!