Halloween Thrills
The good thing about the nights getting longer is that there's a better chance of seeing the Northern Lights – and more time for things to go bump in the dark. Get into the spirit of Halloween all month long with our top tips for local terror!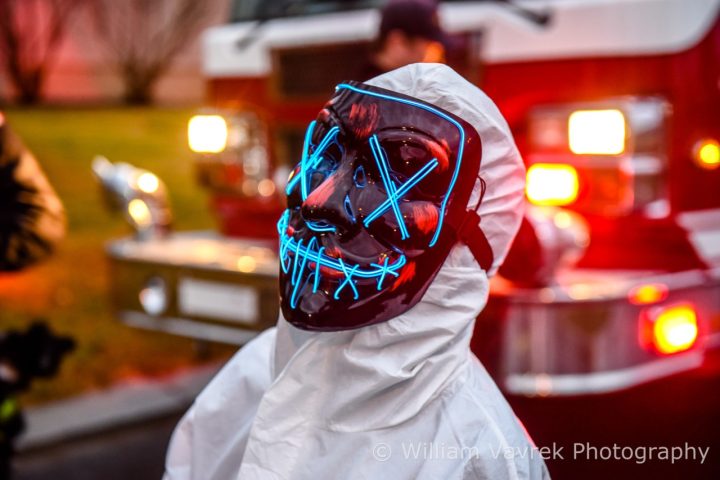 McNaught Homestead Ghost Walk
For over a decade, the McNaught Ghost Walk has led visitors into the darkness on a journey through the carefully preserved McNaught Homestead. The event takes place outdoors, so be sure to dress for the weather.
Dates: October 21, 27, and 28
Time: 6:00 p.m. – 10:00 p.m.
Cost: Admission by donation
Where:  McNaught Homestead Heritage, south of Beaverlodge on Highway 722
More Information: McNaught Homestead Events
Vampire Circus
The circus is coming – with a twist! The Vampire Circus is a 90-minute production filled with wonder. Cirque acrobatics, clowns, jugglers, and contortionists will hold you under their spell. Tickets for the journey range from $41–113 based on seat selection.
Dates:  October 17
Time:  Doors open at 6:30 Showtime at 7:30
Cost: $41+
Where: Bonnett's Energy Centre
Purchase Tickets: Bonnett's Energy Centre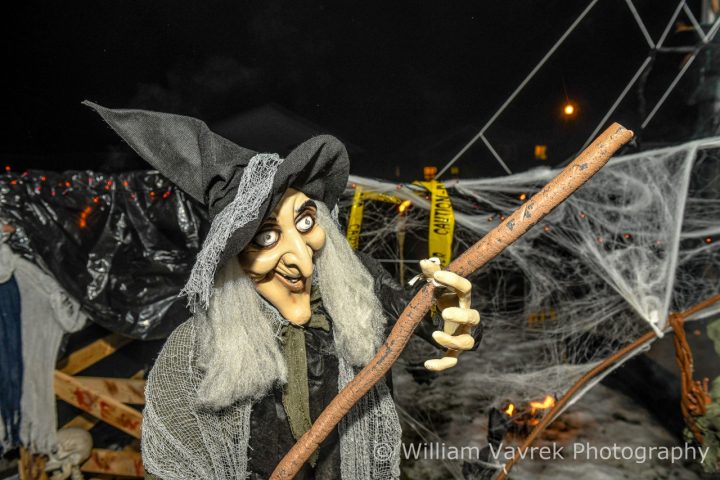 Halloween Spooktacular
Looking for some chilling family fun? The Halloween Spooktacular takes place on 100 Avenue on October 28th. Trick-or-treat at your favourite local businesses and head to Bonnetts Energy Centre for FREE family activities. Children 12 and under are invited to participate in the costume contest, enjoy free children's entertainment, and check out the photobooth.
DATES:  October 28
TIME: TBD
COST:  FREE
WHERE: 100 Avenue and Bonnetts Energy Centre
MORE INFORMATION: Halloween Walking Parade
Blachford Field of Nightmares
The Blachford family has been terrorizing northern Alberta for years with their annual Field of Nightmares. Past events have been held at Evergreen Park – why not check out the Wild Horse Casino & Lounge while you're there, and have a fantastic night out?
DATES: Every Thurs – Sun until October 31
TIME: From sunset to midnight
COST: $20/person (cash only)
WHERE:  Evergreen Park, Grande Prairie
MORE INFORMATION: Blachford Field of Nightmares
Heritage Village Folktales Tour
Experience the hair-raising terror of Grande Prairie's past through a guided outdoor walking tour. The tour features tales of local history – with both factual and fictional elements. A South Peace Regional Archives archivist will be present to share historic documents and newspapers too! The recommended age for this event is 16 and over.
DATES:  October 13 – 14
TIME: 7 – 10 pm
COST: $25/person
WHERE:  Heritage Village at the Grande Prairie Museum
MORE INFORMATION: Heritage Village Folktales Tour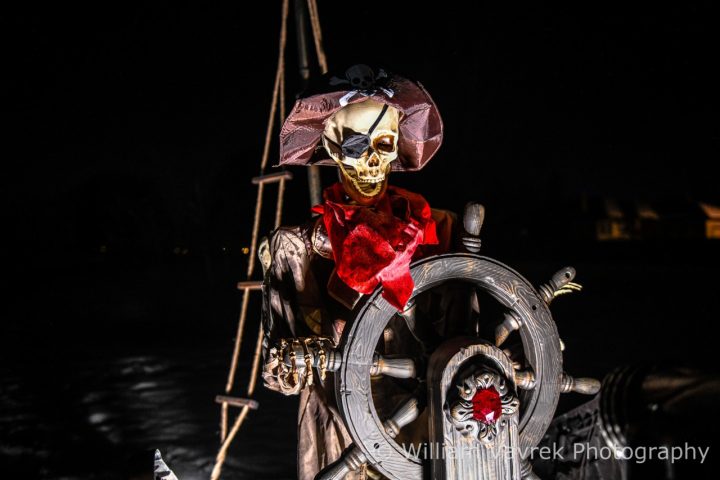 Hornbrook Hollow – The Haunt
With nine years of haunted house experience and over 12,000 people petrified to date, Hornbrook Hollow offers a Halloween funhouse with minigolf and an outdoor scare maze, where you'll have to escape Scare Actors armed only with a flashlight.
DATES: Various dates throughout October. Closed Mondays.
TIME: Various
COST: GST included in ticket prices –cash only for all tickets
Day Time – Child & Chicken Run: $7.50 / per person
Night Time – Chicken Run: $10 / per person
Scare Maze (Fri/Sat only) – $20 / per person
WHERE: 6275 Township Rd 692 Grovedale, Alberta
MORE INFORMATION: Hornbrook Hallows Facebook
Flashlight Night at Grande Prairie Corn Maze
Can you find your way out of the twisting and turning corn maze with only a flashlight to guide you? With the corn being over 8 ft tall, you won't want to get lost inside. Rally your crew and test your orienteering skills for a night of thrills.
DATES:  Wednesdays – Sundays throughout September and October
TIME:
4-8 PM Wednesdays-Fridays
12-8 on Saturdays
12-6 on Sundays
COST: $14 ages 6+ (Special family rates available too)
WHERE: Grande Prairie Corn Maze
MORE INFORMATION: Corn Maze Facebook Page
Other Fall Activities
For additional spooks, check out the Town of Beaverlodge, Evergreen Park, and Veteran's Memorial Gardens sites. Hopefully, that should satisfy your craving for the macabre. If you're all spooked out, don't worry – the Grande Prairie Region has plenty of other non-ghost-related things to do this season. So much, in fact, that we wrote an entirely separate blog about all the fantastic opportunities to get out and about this fall. Why not check it out?