Northward Bound
Driving The Highway To Alaska 
Northward Bound
Grande Prairie is Much More Than a Stopover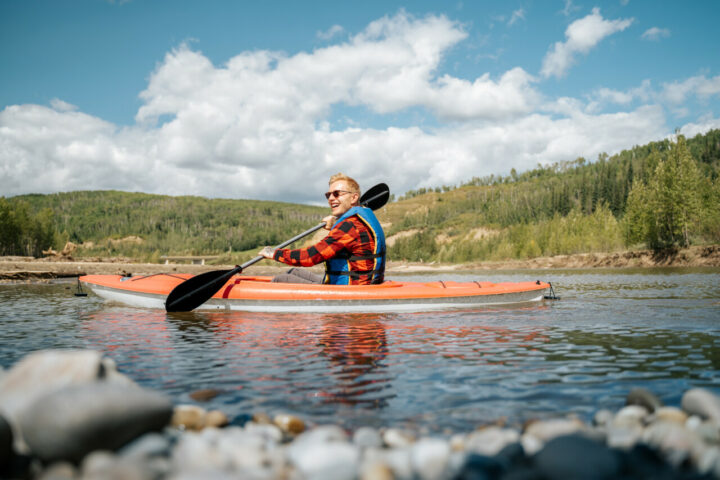 The historical Alaska highway runs for 1,422 breathtaking miles, with over 1,100 of them lying in Canada, winding their way through Alberta, British Columbia, and Yukon. The drive north is considered bucket list material by many, and it's not hard to see why thousands make the pilgrimage in RVs or other vehicles each year.
Whether on Highway 40 from Calgary or the continental states or on Highway 43 from Edmonton and eastern Canada, most travelers pass through Grande Prairie and the surrounding Peace Country. Our region is, of course, a great place to 'saddle up' for the long road ahead. But it's so much more than that, too – it's a land of untapped and unfiltered experiences waiting for you to explore!
Amenities in Grande Prairie
As a city of 69,000, Grande Prairie offers all the modern amenities. Whatever you need for the road ahead, you can find it here. From gas stations, hardware stores, grocery stores, and laundromats to specialist sporting equipment and offroad vehicle rentals, every necessity is covered. If you're looking to stock up on snacks and supplies in bulk, our Costco is ready to deliver.
RV and Campground Accommodation
The Grande Prairie region has plenty of spots to park your RV for the night, catering to every taste and pursuit. Want peace and serenity away from the beaten path? We've got just the site for you. Fancy a morning round of golf after your bacon and eggs? We can take care of that, too.
Here are five campgrounds we highly recommend:
Hotel Accommodation
We've written about some of the best places to stay in Grande Prairie before, so if you're traveling in a smaller vehicle (or if you'd prefer a night off the road in a good hotel room), Grande Prairie has plenty of options, such as:
On The Road Must-Dos
If you're on the road, be sure to visit these local sights as you're passing through. Remember – when you're driving long distances, it's always good to take frequent breaks to keep you alert and aware. If those frequent breaks happen to feature donuts and dinosaurs, then that's even better: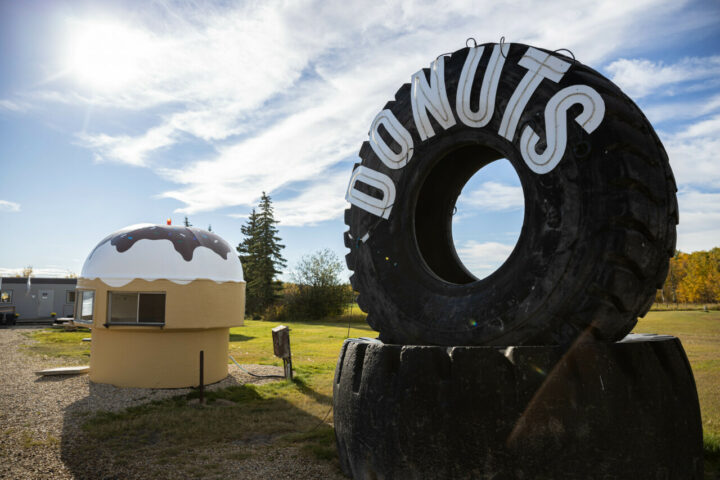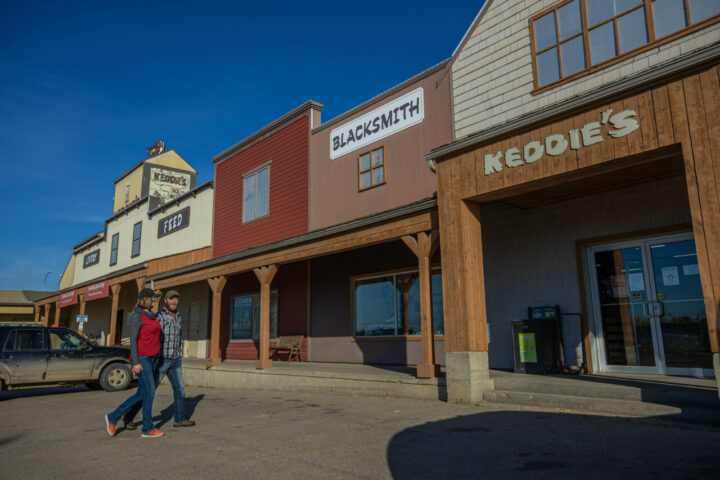 Food, Drink, and Even More to Experience
If you decide to stay a while longer in the Peace Country, we're your number one resource for local activities. We've written about the best local restaurants, where to sample local craft brews, wines, and meads, fun for every season, how Grande Prairie can indulge you in retail therapy, the cultural opportunities awaiting you in our city, and even the best golf courses in the area!
Take a Piece of the Peace Country With You
As you're heading onward to Fairbanks or beyond, don't forget to bring a little memento with you. It can get pretty bright up in Alaska – a cowboy hat from Keddie's Tack and Western Wear can help keep the sun out of your eyes. A bottle of hot sauce from Done Like Dinner makes a great road trip cooking addition or gift for loved ones. And a unique knickknack from the Hidden Gem Gift Shop sitting on your dashboard can help remind you where you've been.
Wherever you're headed, however long you're staying – safe driving, and come back soon! Don't forget to hit us up on social media at #GPTourism, we're always looking to share the best content and photos from our region.